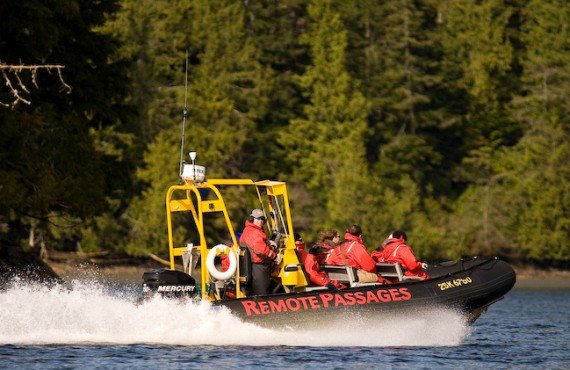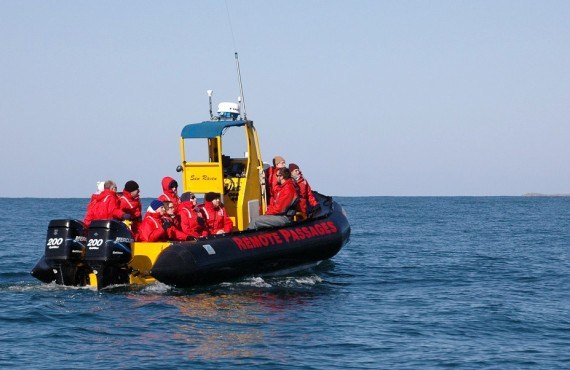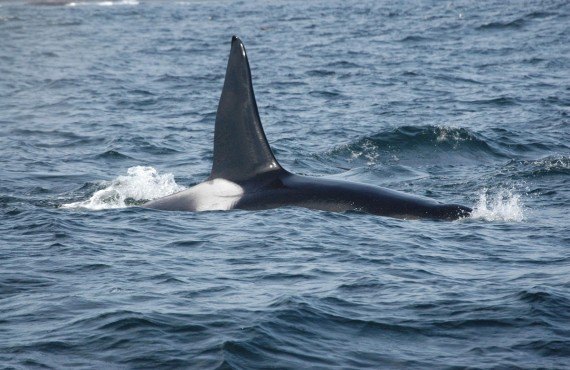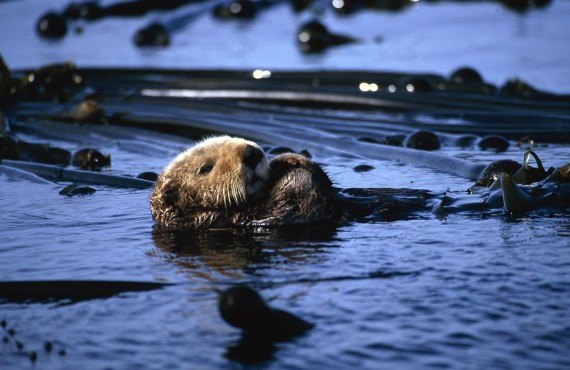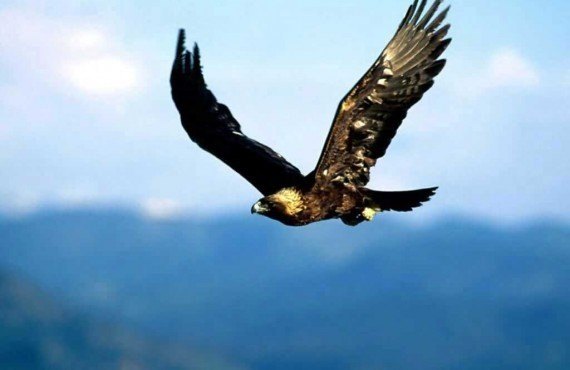 Description
Duration : About 7 hours
Schedule : Departure in early afternoon and return at sunset
Season : April 1 to September 30
Departing from : Tofino Marina
Spend a day discovering the natural wonders of Clayoquot Sound. The day's activities include a visit to natural hot springs, forest hike, marine animal watching (including whales)...
Clayoquot Sound is covered by magnificent old-growth temperate rainforest that is home to a wide range of animal species. The entire area is a UNESCO World Biosphere Reserve.
You will travel by boat up the coast to your first destination, Maquinna Provincial Park, 32 km north of Tofino. From the dock, a short hike along a forest boardwalk will take you to a magical site where you can soak in the natural hot springs gushing out of the mountain.
Enjoy an up-close encounter with the forces of nature!
As you glide along the pristine waters of Clayoquot Sound, you will have many opportunities to take stunning photographs of sensational scenery and marine wildlife such as grey whales, bald eagles, sea birds and even black bear.
Rates
Season
Adult
3 to 12 yrs old
0 to 2 yrs old
Season (2022)

€

151

€

135

are not accepted
* The price includes a guided excursion abord a boat or a zodiac and the applicable taxes.
* The price of your activity includes a contribution of $3 per person to support marine wildlife and forest ecosystem research and education in Clayoquot Sound.
* Kids under the age of 5 are not allowed on the boats for security reasons.
* This tour can either be on a boat or a zodiac. The zodiac will automatically be selected unless requested otherwise.
* Maquinna Provincial Park user fee of $4 per person is payable on site.
Location
51, Wharf Street P.O. Box 624, Tofino, (BC)