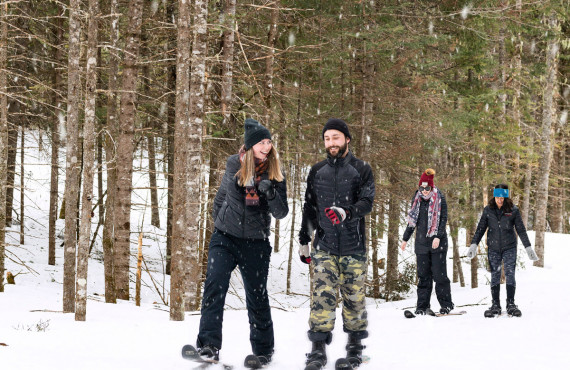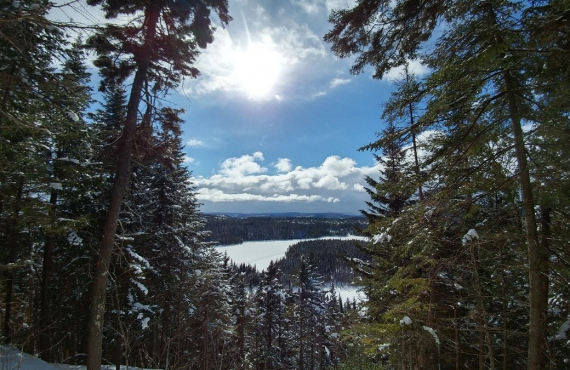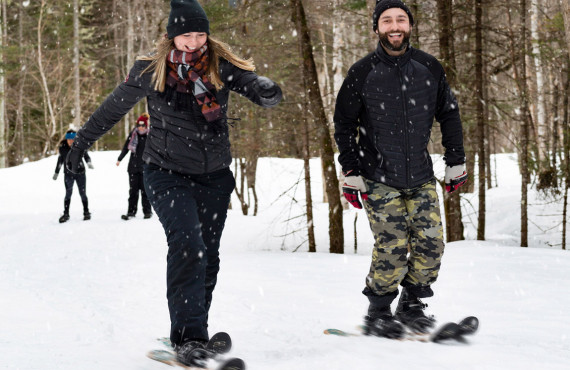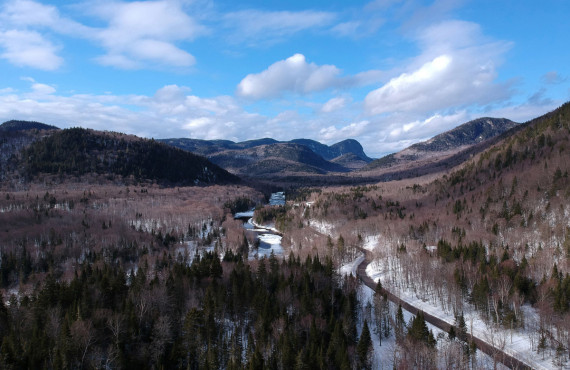 Description
Duration: 3 hours
Time: 8:00 a.m. to 4:00 p.m., every day
Season: January 1st to March 31st (depending on snow conditions)
Departure point: Shanahan reception (Bras-du-Nord valley)
Try the Hok ski experience, also called "ski-snowshoeing", a hybrid between Nordic ski and snowshoeing that was created in Quebec.
This new combo is ideal as off-trail skis for short walks in the snowy forests, near the Shannahan reception.
Shorter than Nordic skis, with a skin permanently fixed under the ski, the ski-snowshoe ensures a greater ascent on the climbs and a faster glide than the snowshoe on the descent.
Come discover this new emerging sport and explore the Bras-du-Nord Valley skiing area!
Rates
Season
Adult
7 to 15 yrs old
0 to 6 yrs old
2023/01/01 to 2023/03/30

€

22

€

22

are not accepted
* The price includes the services of a certified guide, the rental of a pair of Hok skis, access fees to the trails as well as all applicable taxes.
* Maximum staffing ratio of 1 guide for 8 clients.
* Gratuity for the guide is not included and remains at your own discretion.
Location
2180 Rang Saguenay, Saint-Raymond, (QC)