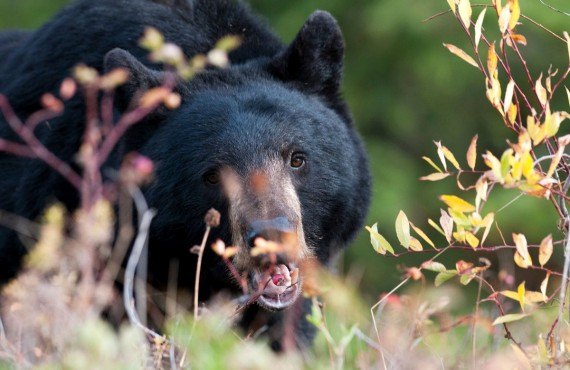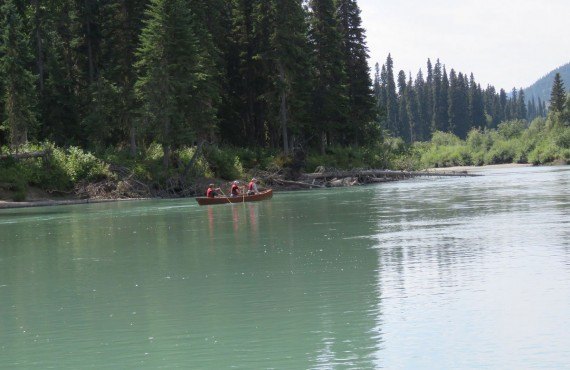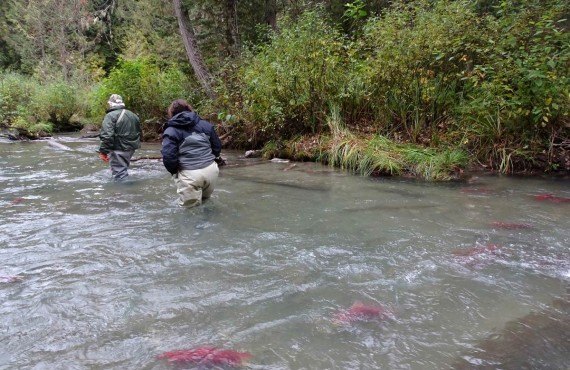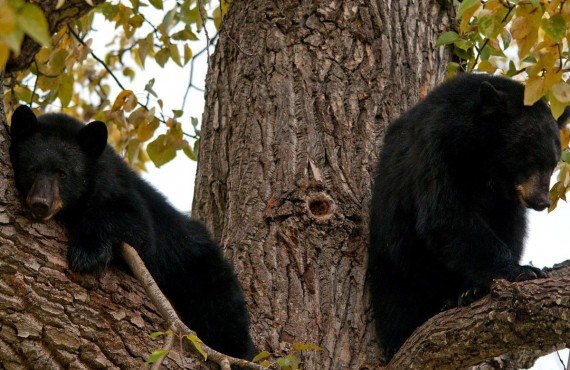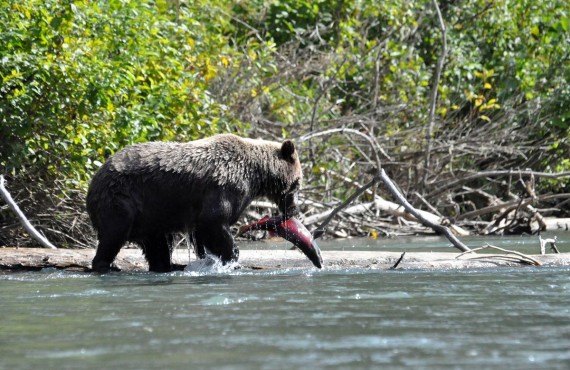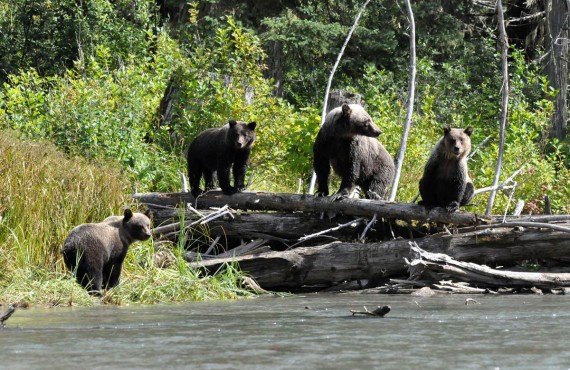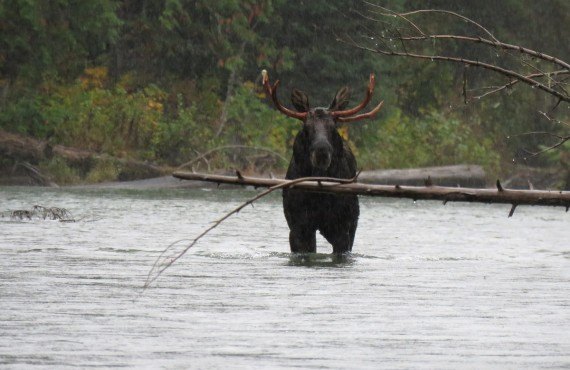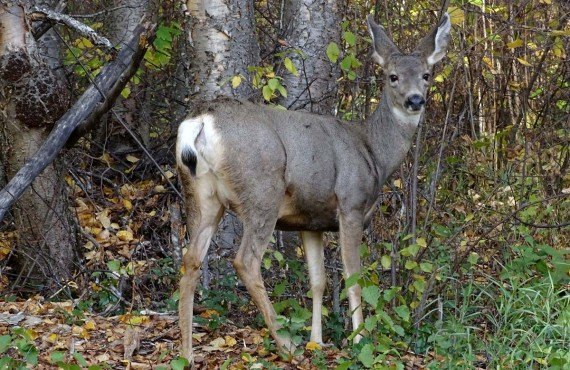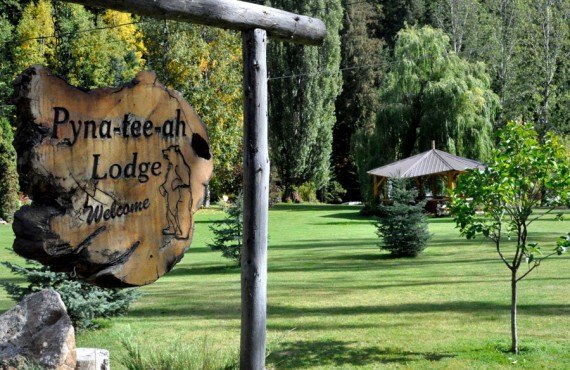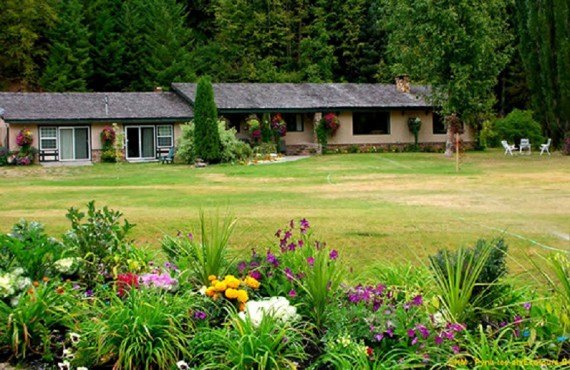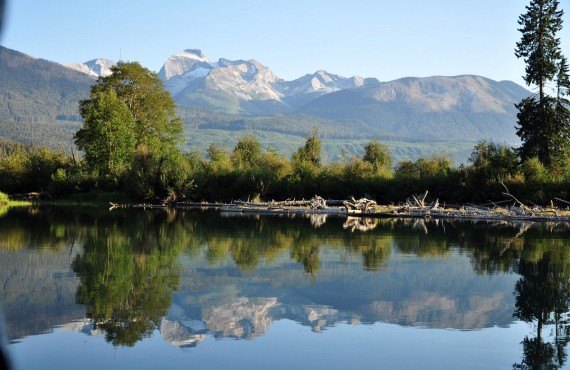 Details
Passionate about wildlife and want to observe bears in their natural habitat? Pyna-Tee-Ah Lodge is the perfect destination for you! Nestled in the heart of grizzly country in Likely, British Columbia, get up close and personal with wild animals in some of the province's most unspoiled wilderness.
At the lodge, you will enjoy the warm hospitality of Peggy and Gary Horn, who will do everything they can to ensure that you have a memorable stay. Better known as the "Bear Whisperer", Gary Horn has devoted his life to studying and observing grizzly bears. He has always had a great passion for these awe-inspiring creatures and has developed a comprehensive understanding of their habitat, habits, and body language. The couple is happy to share their knowledge with others, welcoming them into their home.
Upon reaching the lodge in the middle of the afternoon, an orientation is provided to familiarize you with the site. This is followed by dinner and the evening off to chat with your hosts, take a stroll along the river, or explore the charming historic Gold Rush village of Likely.
We strongly suggest getting a good night's sleep. For the next few days you will be getting up at the crack of dawn to make the most of every moment of your wilderness adventure!
Spend your first peaceful night in the lodge or in your RV, depending on the option chosen.
Get up at dawn, as breakfast is served at 5:00 a.m.!
Then you set out to experience nature in its purest form!
The lodge's "playground" covers some 5,000 km2 of land in the Cariboo Mountains and encompasses four major rivers and two provincial parks: Cariboo Mountains Park and Cariboo River Park. This remote region is also home to a huge diversity of wildlife. Discover boreal forests and wetlands as well as sub alpine and alpine landscapes.
Your hosts know exactly where to find the bears in any given season, and guide you to the best viewing sites where you can spend the day watching them to your heart's content.
Return to the Lodge around 5:00 p.m. for dinner and a relaxing evening spent discussing the day's adventures and comparing photographs!
On the second morning, after another 5:00 a.m. breakfast, you set out for a fabulous day of bear vewing. You will have the chance to observe Gary the Bear Whisperer in action as he takes you to meet the grizzlies in their own natural habitat. You will be enthralled by the unique relationship between Gary and the majestic creatures, for whom he has the greatest passion and respect.
Whether you are on foot or on board the jet boat, be sure to always keep an eye out, as there is a good chance you will encounter other wild animal. Many different species of wildlife such as wolves, wolverines, lynx, moose and deer inhabit this beautiful location.
Return to the Lodge for dinner in good company. Spend the evening relaxing in front of a roaring fire or playing a game of pool. It is your last night in this mountain paradise.
Enjoy a final breakfast with your friendly hosts. You have reached the end of your fascinating wildlife watching retreat, an experience you will remember and treasure forever...
Rates
from

$

4,318
The price is per person and includes:
- 3 nights accommodation at Pyna-tee-ah Lodge (no nights at the lodge for RV stays)
- Meals from supper on Day 1 to breakfast on Day 4
- Wine or beer during dinner
- Guided tours
- Motorized equipment for activities (boat, ATV,...)
- Orientation and interpretation information
- Gratuities on meals
- Applicable taxes

The price does not include:
- Tip for your guide
- Alcoholic beverages not with meals

* As the best locations for observing bears changes with the seasons, your hosts will guide you to the best sites at the time of your visit. Tours may therefore differ from one week to the next and the method by which you observe the bears may vary depending on the season.