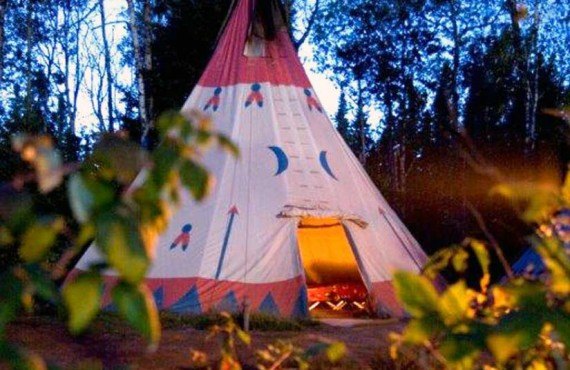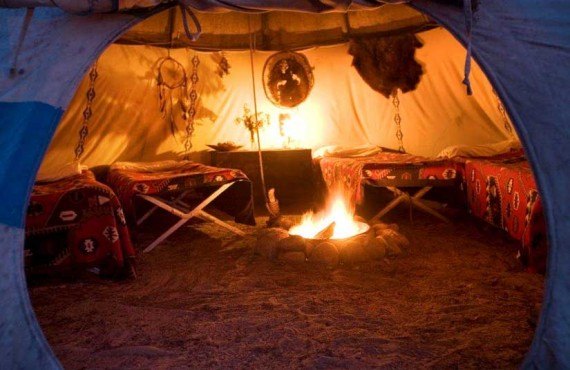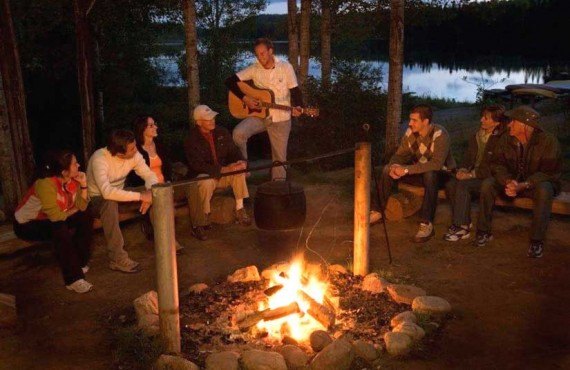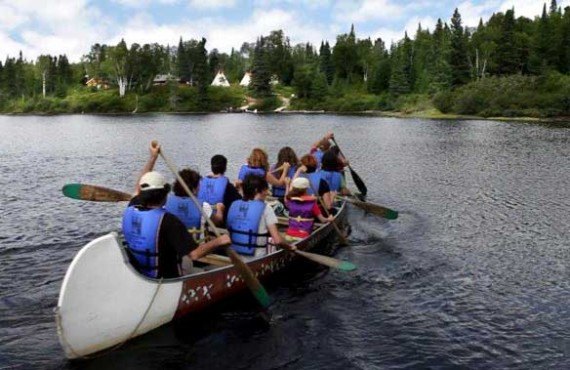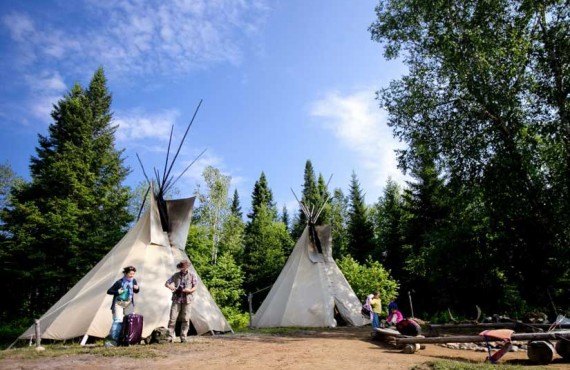 Details
This experience is a must for those who love nature and are fascinated by Aboriginal culture.

Just 2 kilometres by canoe from Seigneurie du Triton, several teepees cluster on the banks of the Batiscan River. A few strokes of the paddles will transport you to a whole different universe and a type of dwelling that has been around for over a thousand years, the teepee or Aboriginal tent.

Dinner is served in the longhouse, traditional dwelling of certain North American Indigenous peoples. The international cuisine with traditional inspiration is delicious, and the meat grilled on a wood fire creates a warm ambiance. The atmosphere is friendly and welcoming.

After the meal, join the other guests around a roaring campfire to chat and swap stories of the day's adventures.

When you start to feel drowsy, retire to your traditional Aboriginal dwelling... and get ready for a unique experience that will transport you to another world!

Snuggled in your sleeping bag, warmed by the gentle heat from the fire at the centre of the teepee, share precious moments with your family, friends or that special someone.
Enjoy a good breakfast in the open air. A guide from the Outfitter then proposes an array of outdoor activities, most of which are part of a traditional Aboriginal lifestyle: ride in a Rabaska canoe (typical Aboriginal watercraft), beaver and nature observation, hiking, wild mushroom and berry picking, and more.
There is no doubt about it: sleeping in a teepee at Seigneurie du Triton outfitter will be one of your best memories of Canada. Enjoy your trip to the past!
Rates
from

$

520
* The price per person (double occupancy) includes:
One night in a private teepee (with camp bed)
Sleeping bag rental
One breakfast
One dinner
Tips
Outdoor activities
Taxes

* Night in a teepee is available from July 2 to Aug. 19, 2018.
* Teepees can accommodate up to 8 guests.
* The site offers modern toilets, individual changing rooms and rudimentary showers.
* To book this stay, you must spend the previous or following night at the lodge of Seigneurie du Triton outfitter.