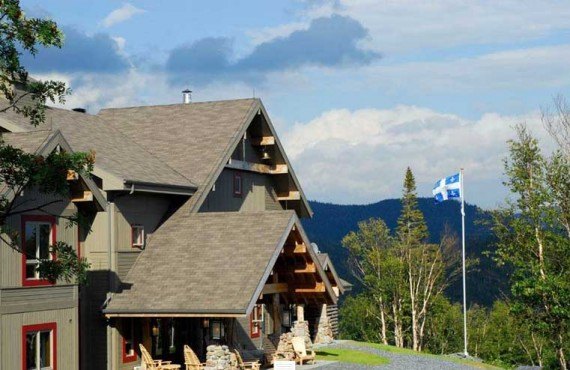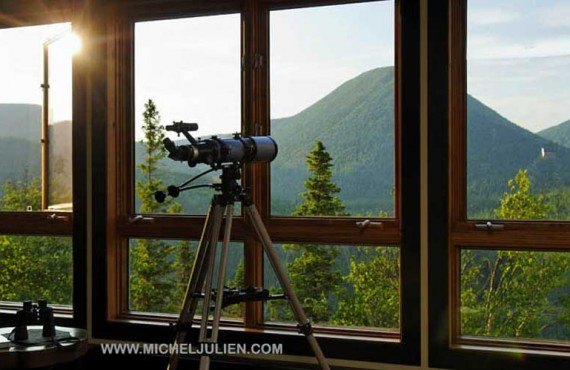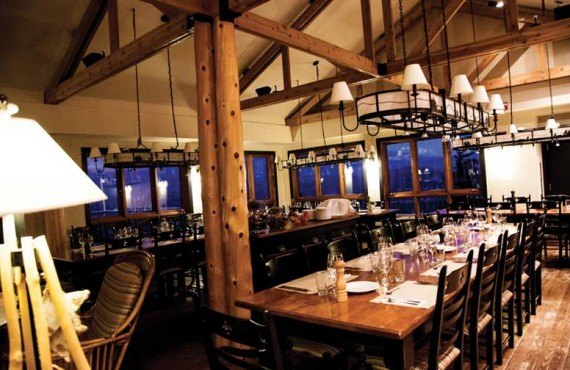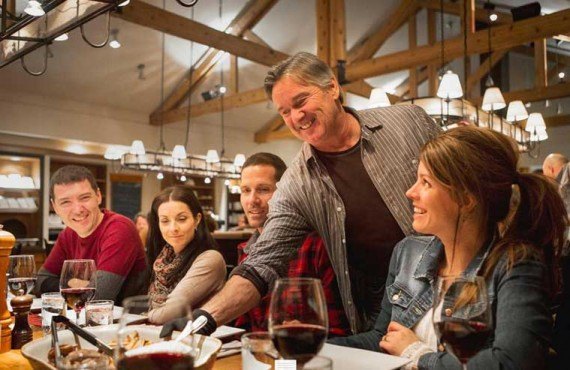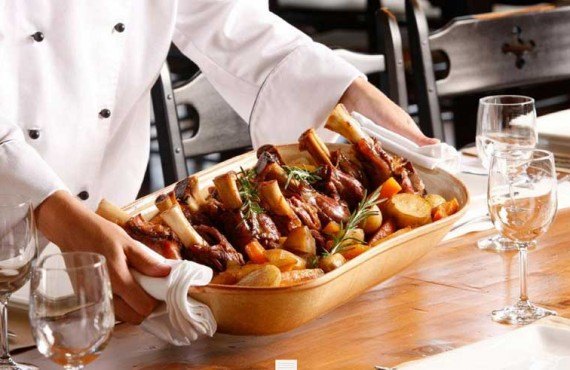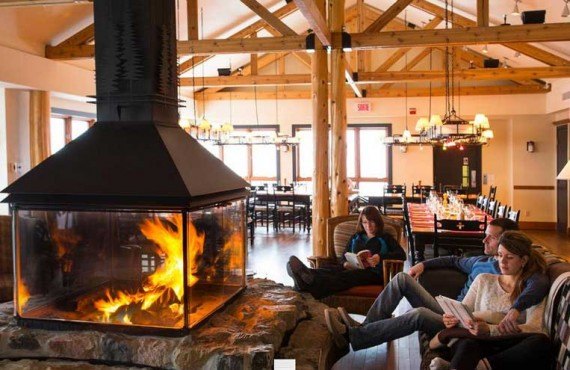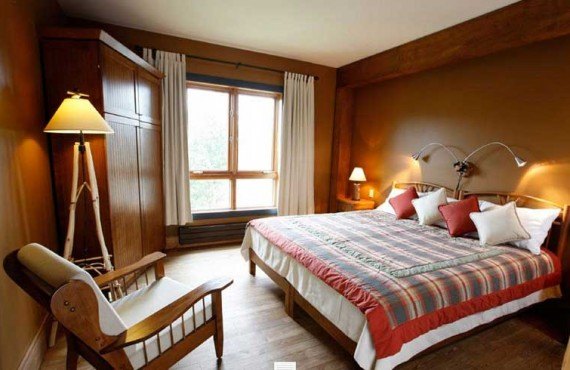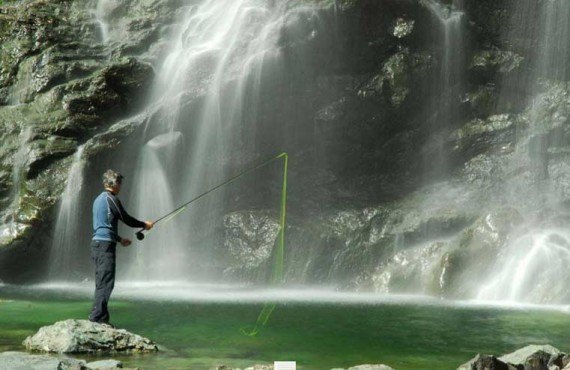 Details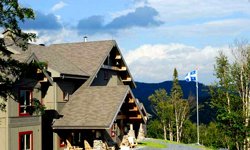 Located in the heart of an untamed natural environment, this mountain lodge, the first of its kind in Eastern Canada, has a unique experience in store for you.
Perched on a mountainside in the Matane wildlife reserve, Auberge des Chic-chocs has only 18 rooms. No detail is neglected by the innkeeper and his team: comfort, pleasure and tranquility are key words here. With its friendly, cozy atmosphere, the lodge offers an escape from everyday life, good company and tasty meals.
Expect memorable encounters and lasting memories during your stay at Auberge des Chic-Chocs!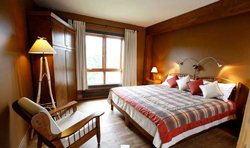 ROOMS
18 rooms
2 single beds per room (king bed on request)
Full private bathroom
Two-way radio

* To provide a real nature getaway experience, there are no telephones or televisions in the rooms.
AMENITIES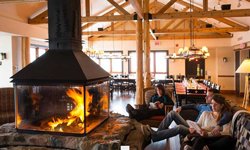 Dining room
Lounge with fireplace
Sauna
Outdoor spa (Jacuzzi)
Many activities (see below)
Free equipment available on request: map of the area, document describing the Chic-Chocs, thermos, telescopic hiking poles, water craft, Kona Cinder Cone mountain bikes, life vests, kayak.
DINING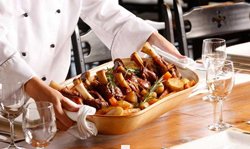 The chef and his team prepare delicious, healthy meals that are low in fat, refined sugar and flour and fried foods. The menu features regional cuisine, fish and game (salmon, caribou, venison, duck).

Hot and cold beverages, muffins, cookies and other snacks are available in the dining room at all times. For longer outings in nature, you can also ask the kitchen staff to make you a delicious and energizing boxed lunch.

The window-lined dining room is a friendly space where everyone dines together at large tables, a seating arrangement that invites discussions. The guides serve the meal and eat with their guests. Memorable encounters and lasting memories guaranteed!

A vast playground...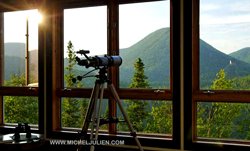 The sea of mountains around the lodge includes two peaks that stretch more than 1,000 metres into the sky: Mount Matawees (1,073 m) and Mount Collins (1,036 m). The Chic-Chocs are known for the diversity of their plant and animal life; there is a good chance you will see moose, caribou or white-tailed deer during your mountain excursions. Moose are particularly plentiful, with 4.8 animals per km2.

You are free to choose how you wish to experience this spectacular mountain environment. Take a hike in the mountains, pay a visit to the 50-metre-high Chute Hélène waterfall with its basin of crystal-clear water, do some fishing, or simply enjoy the peace and tranquility while contemplating your magnificent surroundings. Be sure to relax in the outdoor spa during your stay.

The lodge offers an array of guided activities for your enjoyment: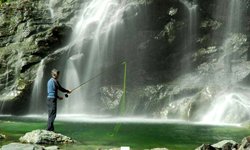 Hiking
Mountain biking
Kayaking on the lake
Wildlife observation
Nature interpretation
Photography

Enjoy your stay at Auberge de Montagne Chic-Chocs!
Rates
from

$

395

The price is per person (double occupancy) and includes:
Accommodation
Full board (breakfast, lunch and dinner)
Minibus transfer from Cap-Chat
Parking at the Cap-Chat reception office
Equipment: hiking poles, mountain bike, kayak, rowboat, life vest
Access to guided activities
Topographical map of the site
Applicable taxes.
* The activities offered by the lodge and the site layout are not appropriate for children under the age of 13.
* Tipping is at your discretion.