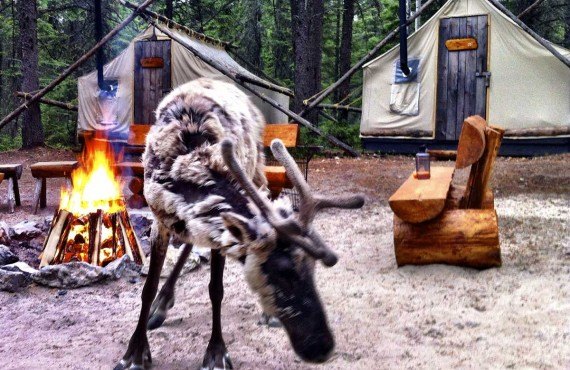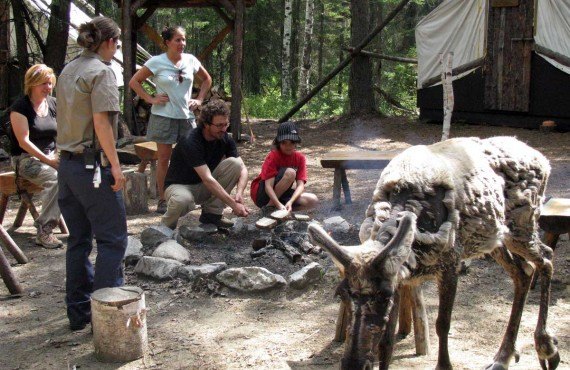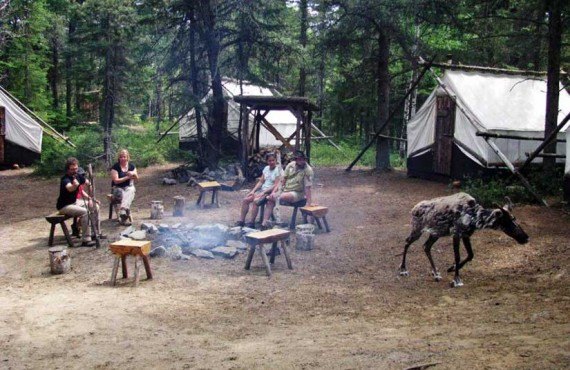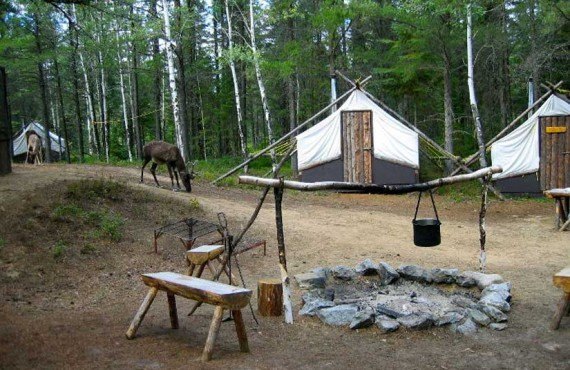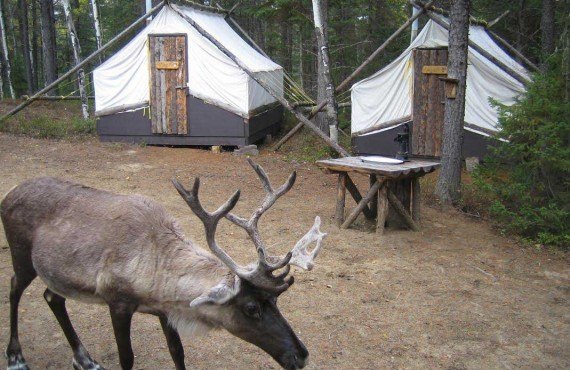 Details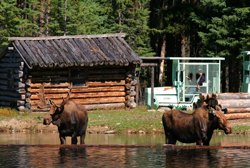 Experience an exciting and unusual adventure at the pace of the caribou. Enjoy close contact with these northern deer and the chance to observe and learn all about them. The Zoo offers you the unique opportunity to go from spectator to participant! You will be plunged into an adventure filled with emotion, exploration and discovery.

Upon arrival at the Zoo at 10:30 a.m. you are met by your guide. The adventure begins with a multisensory movie (odours, rain, snow, wind). After the movie, set out on foot to the train station for a Nature Park Trails tour in a private vehicle. Enjoy a period-style lunch at Ferme du Colon.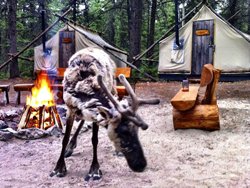 Explore the area around your camp site with a hike in the forest. Your adventure guide provides a host of information about this territory where caribou and moose live together in harmony. You will learn many fascinating things:
Tracking and observing caribou and moose in their natural habitat.
Using telemetry to locate the female moose.
Learn about local plants, mushrooms, small animals, etc.
Identifying animal tracks (footprints and disturbed vegetation).
Identifying birds (through observation and birdsongs).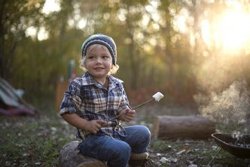 At the end of the afternoon, you reach the camp and get set up in your prospector tent. Dinner cooked on the fire. In the evening, pay a visit to the wolf pack and watch them through night vision glasses. Return to camp for an evening around the campfire with toasted marshmallows. Sleep in your prospector tent deep in caribou and moose country.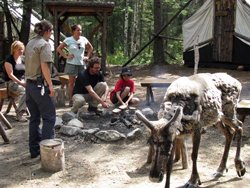 You wake up in the heart of nature and enjoy a Quebec-style breakfast.

Leave the camp for a canoe ride on Lac Montagnais. You will have the chance to see moose, caribou, musk-ox, black bears and many aquatic birds in a unique natural setting.

Following the canoe ride, continue your discovery of the Nature Park Trails by minibus.

As you leave the Park, your guide takes you on a tour of the pedestrian area of the Zoo and a look behind the scenes (kitchens and veterinary clinic). You will have the chance to witness polar bear feeding time. And it's already time to say goodbye to your guide.

Enjoy lunch at the Zoo restaurant (meal ticket included with your stay).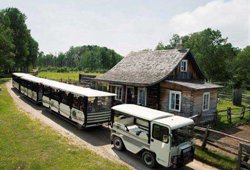 The following 3 activities are available for guests who choose to remain on the site in the afternoon:
Self-guided tour of the pedestrian area of the zoo.
Watch a big-screen 3D animal documentary (duration 45 minutes, showings every hours).
Nature Park Trails by train.
Rates
from

$

460

The price per person includes:
4 meals (lunch on Day 1 to lunch on Day 2)
All equipment
Access to the Zoo and the various sites
One night in a prospector tent
An adventure guide and applicable taxes

* Minimum of 4 persons (possibility of joining up with other guests)
* Maximum of 12 persons: book early
* Children aged 5 and under are not accepted.
* Each tent can accommodate up to 2 adults and 1 child. Families with 2 or 3 children will be accommodated 2 in adjacent tents.

N.B. You can bring only what you need for your night at the camp. You will need a sport bag (WITHOUT wheels). We suggest you bring: walking shoes, rain gear (pants and jacket), sunscreen, toiletries, hat, warm clothing, mosquito repellant.
Notes
Duration: 26 hours
Schedule: 10:30 a.m. on Day 1 to 1:00 p.m. on Day 2
Season: June 15 to Oct. 12
Location: St-Félicien, Lac St-Jean