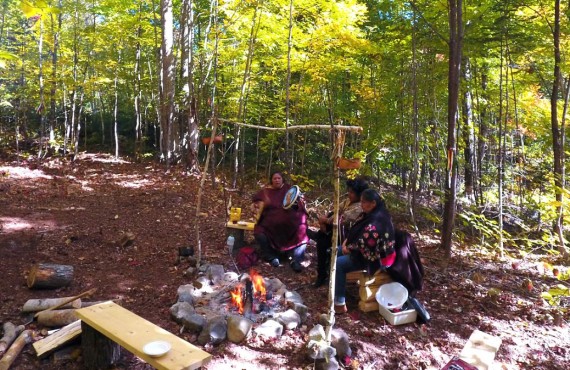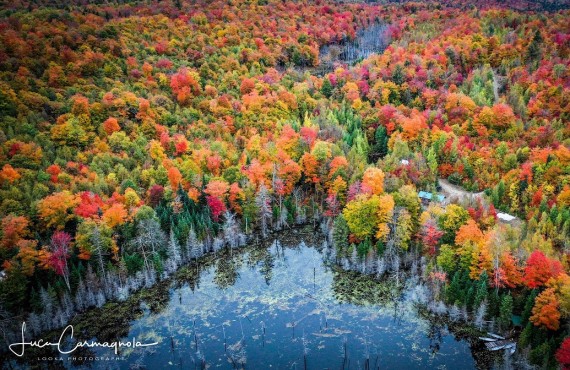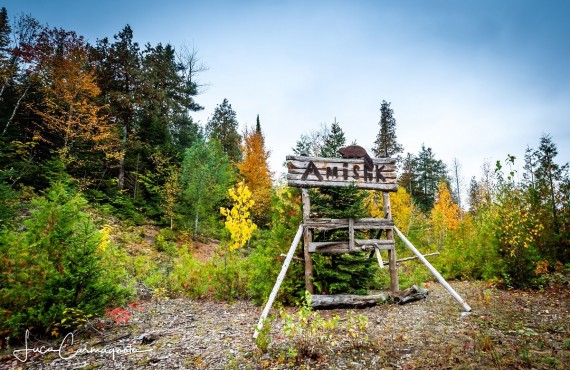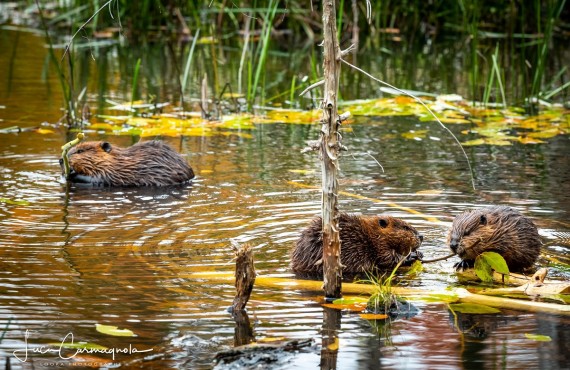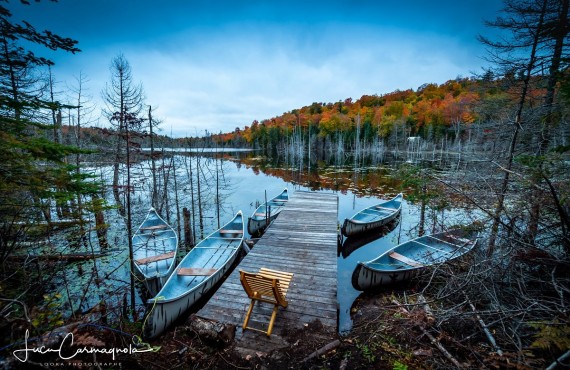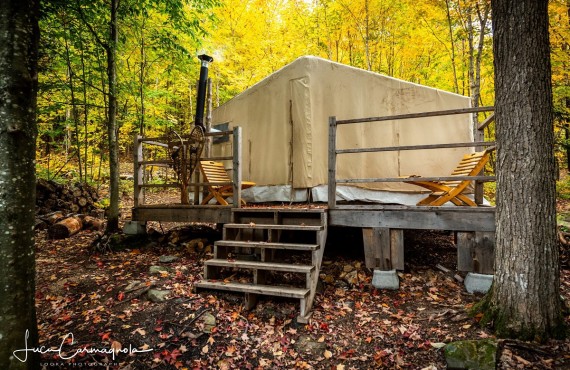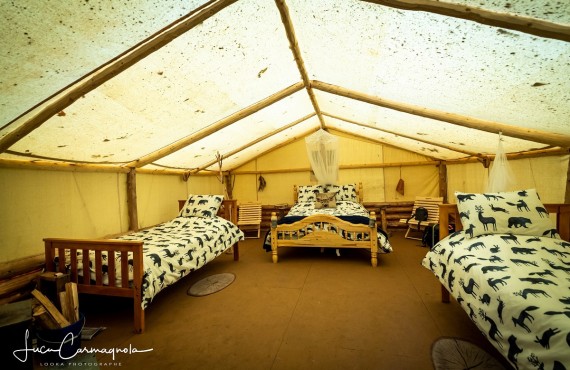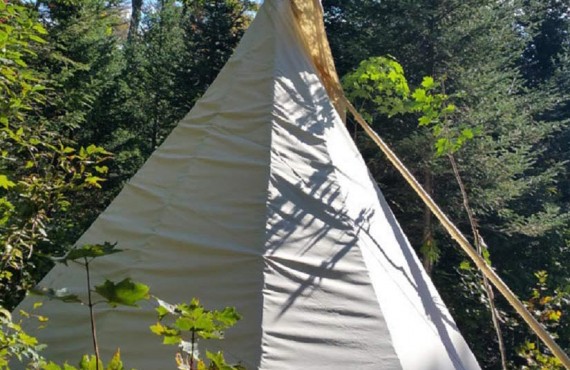 Details
Immerse yourselves in nature with members of the Innu, Atikamekw and Anishnabe nations: a unique and special opportunity to discover and understand their traditional way of life, in Amishk aboriginal village on the shores of an exclusive lake in Montcalm regional park.

Your adventure begins in the mid-afternoon. You reach the Amishk parking area around 2:00 p.m., where a buggy awaits to transfer you 1 kilometre to the village. There you receive a warm welcome from your hosts and a cup of traditional herbal tea.

After getting settled into your teepee or prospector tent (depending on the option chosen), enjoy the following activities: a medicinal plants workshop, a forest walk along the park's trails, and canoeing on Amishk Lake.

For dinner, your guides prepare a traditional meal of bannock bread, wild game and/or fish and wildcrafted plants (mushrooms, fiddleheads, etc.). Dinner is served in the shaputuan, a long tent used for gatherings.

After the meal, your guides continue to share their knowledge and traditions with stories and legends around a campfire. The evening's activities end with an unforgettable canoe ride under the stars.

Now it's time to go to bed on your bed of fir branches in your teepee, or in your bed in a prospector tent.

You wake up in the heart of the Laurentian forest and enjoy breakfast with your Aboriginal hosts.

This morning you attend a workshop on fur and trapping.

And it is already time to say goodbye, your head filled with memories of this ancient culture...

The site offers the following buildings and amenities:
Reception pavilion with washrooms (toilets and showers)
Shaputuan (long tent) for meals, workshops and activities
Sweat lodge (under supervision only)
Smokehouse (fish and meat)
Fire circle
Walking trails
Gazebo and hot tub

* The order of the activities may vary according to the weather.

Rates
from

$

259
* Prices are per person and include taxes (based on double occupancy)
* PRICE for children aged 12 or under, accompanied by 2 adults = $115