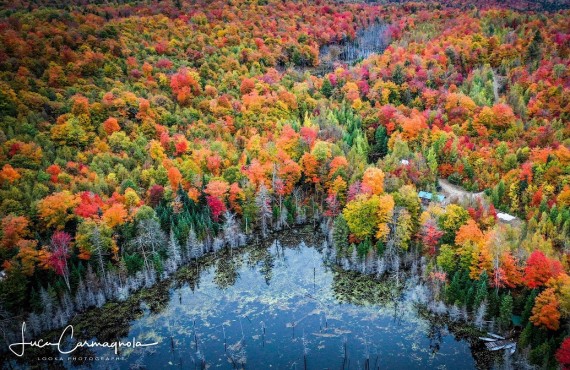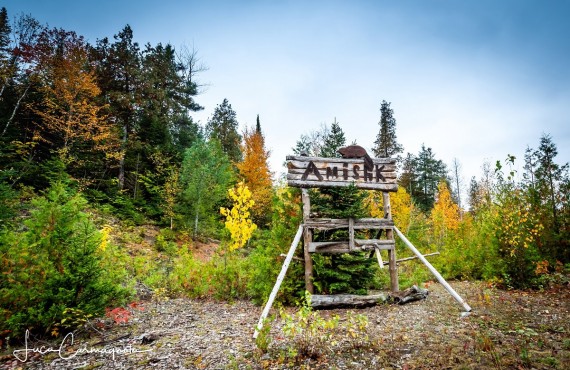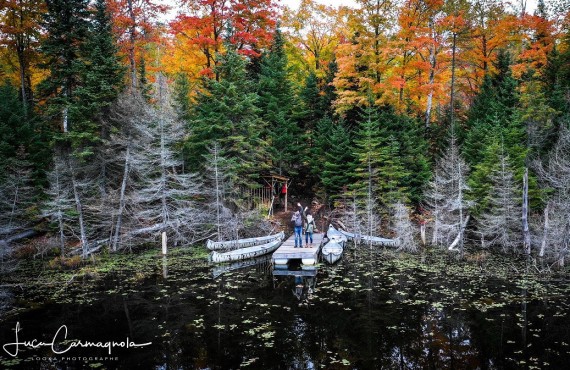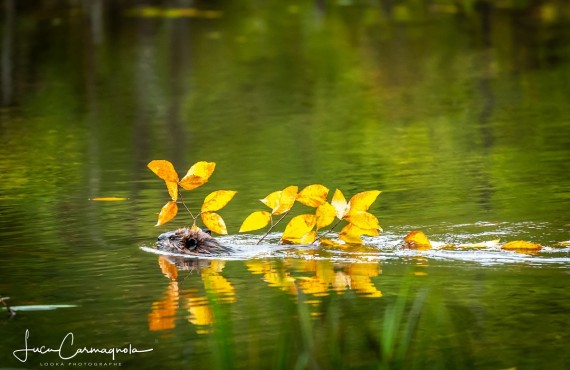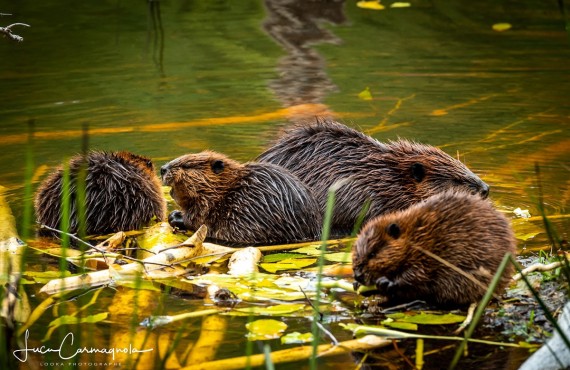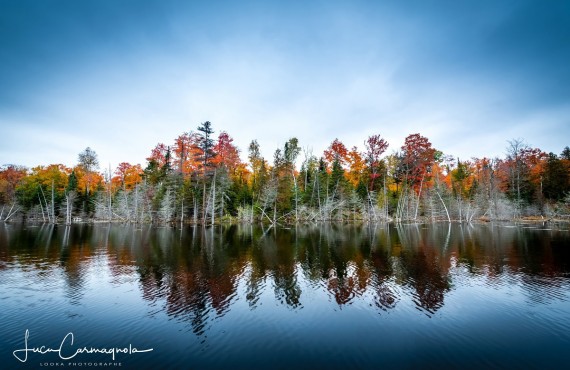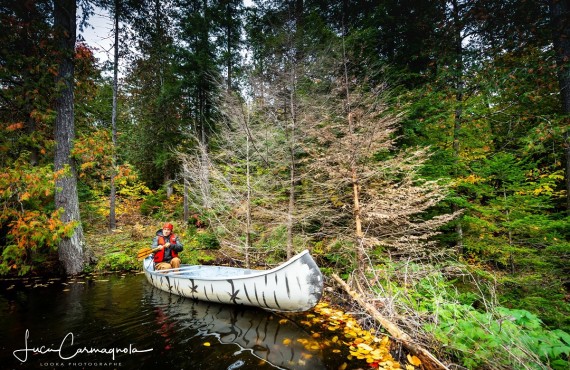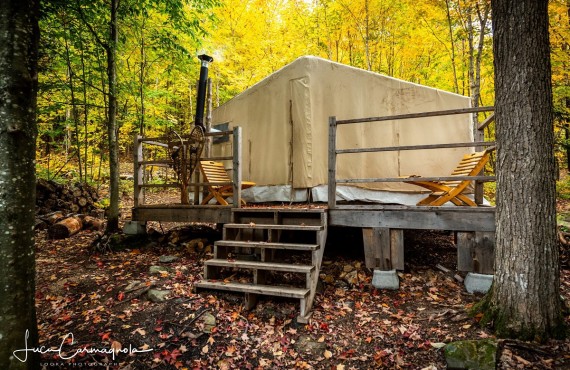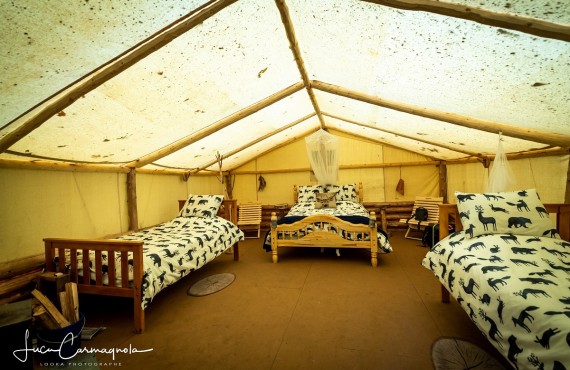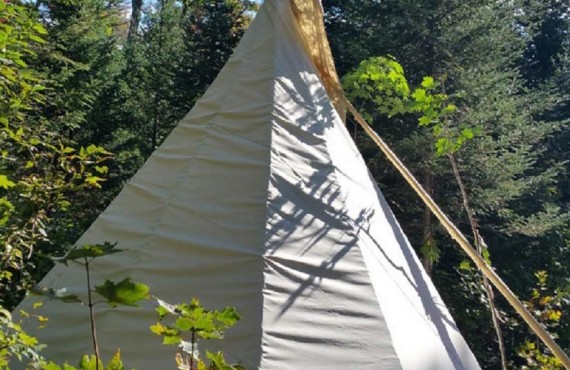 Details
Day 1

Immerse yourselves in nature with members of local First Nations: a unique and special opportunity to discover and understand their traditional way of life, in Amishk aboriginal village on the shores of an exclusive lake in Montcalm regional park.
Your adventure begins in the mid-afternoon with a warm welcome from your hosts and a cup of traditional herbal tea.
Once you are settled in, you will have the chance to take part in a medicinal plants workshop, enjoy a forest walk along the park's trails and go canoeing on Amishk Lake. A traditional meal will be served in the shaputuan (long tent) around 7 p.m.
After dinner, your guides will continue to share their knowledge and traditions around a campfire. Immerse yourself in their unique culture through their stories and legends.

Day 2

You wake up and enjoy breakfast surrounded by the beauty of nature.
This morning your hosts will teach you about the world of fur and trapping. A short craft workshop will be held before lunch.
This afternoon, in the company of your friendly hosts, you set out on a forest walk to gather mushrooms. You are sure to enjoy discovering all the natural marvels that surround you! Return to the camp for a workshop on making bannock bread following by a tasting!
Your immersion continues at the end of the afternoon with a presentation of Quebec's nomadic nations (Innu, Atikamekw, Cree).
Dinner on-site. The evening offers a canoe ride under the stars followed by discussions around the campfire, a perfect way to end this unforgettable stay.
You spend one last night in this haven of nature.

Day 3

Wake up in the heart of the Laurentian forest and enjoy breakfast with your Aboriginal hosts.
After breakfast, it is already time to say goodbye, your hearts filled with memories of this ancient culture...
And your Quebec vacation continues...