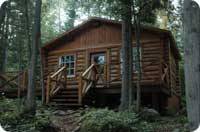 Your travel specialist will be happy to change the class of your accommodations to suit your budget, your needs and your interests.


Economy ($): The best value for your money, offering a limited number of services.


Standard ($$): Good value for your money, with all the services of a 3- or 4-star establishment.
Superior ($$$): Superior comfort with fine dining and a wide range of services and commodities.


VIP ($$$$$): Exceptional comfort with luxury rooms, world-class dining, and a full range of sophisticated services and commodities.
Our instant quotes are based on economy class accommodation.

Feel free to combine different classes for a tailor-made quote that will meet your highest expectations.


Welcome to our world, the world of Authentik Canada, offering first-class service whatever your choice of accommodation!