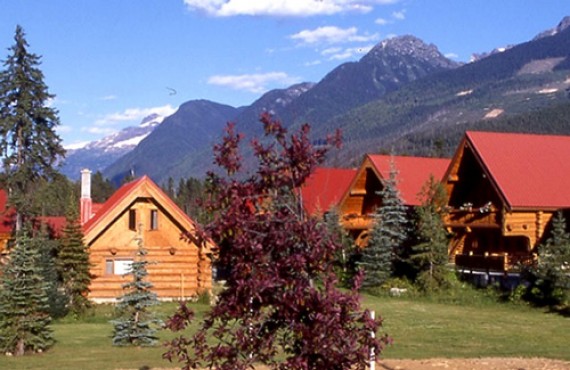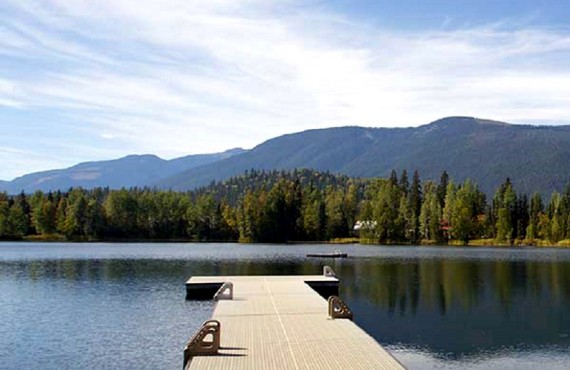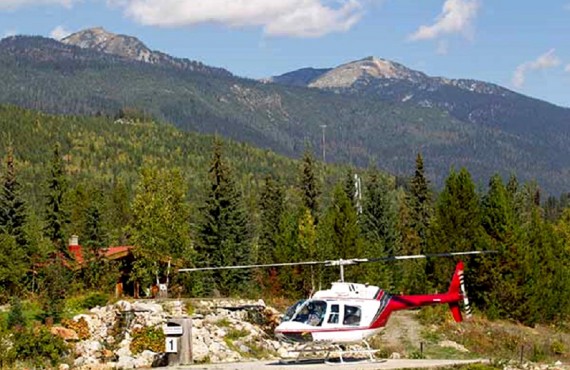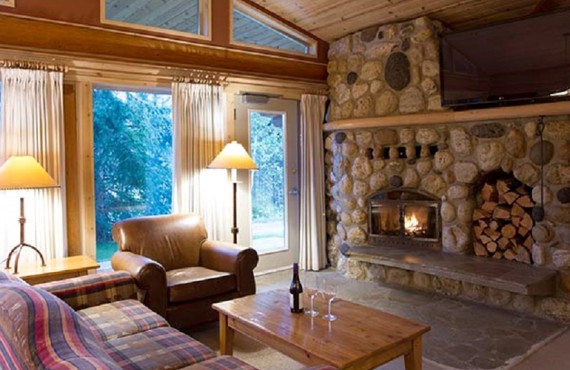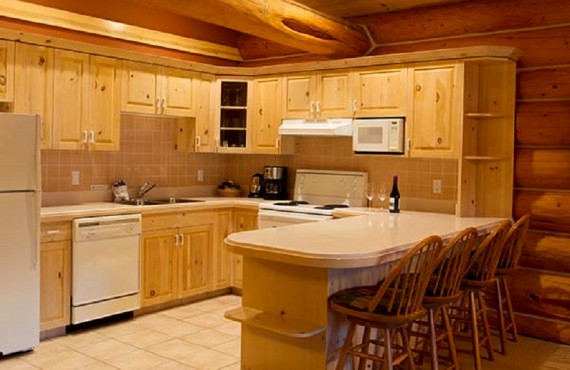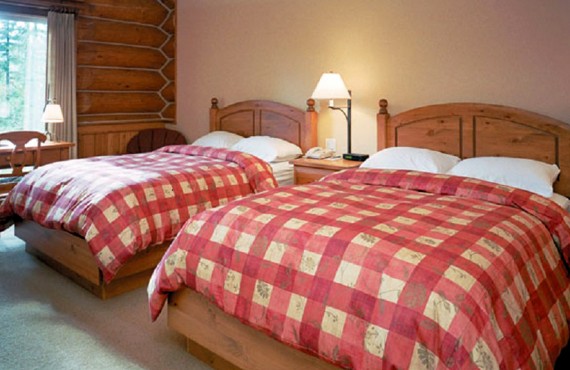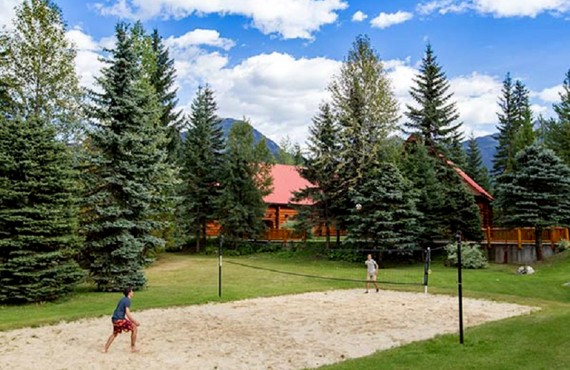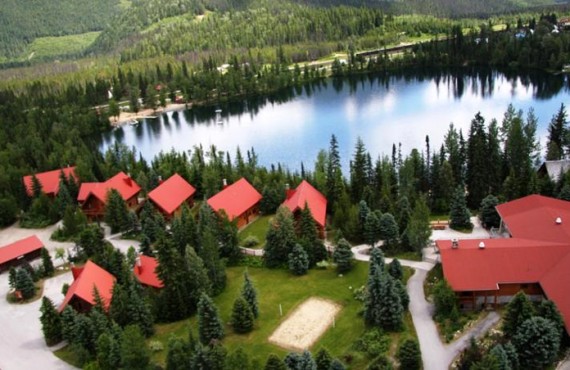 Details
Come stay on the shores of Eleanor Lake, near Wells Gray Park. You will have no choice but to leave city life behind!

Your guestroom will be in a handcrafted log chalet. Each chalet offers complimentary Wi-Fi and satellite television.
Activities
The resort is close to the beach where you can rent a range of water craft for your enjoyment. It is the perfect place to rent a mountain bike and explore the nearby network of mountain bike trails and logging roads. You can also enjoy a stroll through the lush gardens and landscape of the resort.

If you love exciting new experiences, you won't want to miss the helicopter tour, undeniably the most spectacular way to see the stunning alpine scenery! Add a picnic lunch in the mountains for a truly unique experience! Tours are available daily. Ask for more information on site.
Dining
If you prefer to eat out, Saddle Mountain Restaurant is located just across the highway, offering quality food, friendly service, and great value. Enjoy spectacular mountain scenery with your meal on the sundrenched patio.
Rates
from

$

125
* The price is per person, per night and includes taxes (based on double occupancy)

* You may share a chalet with other guests, but each room has a private entry and its own in-suite bathroom.

* Eleanor Lake, home to Mike Wiegele chalets, is located on the edge of Wells Gray Park. It can be reached by the main entrance (south of the park), a 2-hour drive from the chalets, or by an unpaved road, open only during the summer months, that will take you to Murtle Lake (26 km from the chalets).

* Season: May 1 to September 30