Address
Centre du Champ-de-Glace (Highway 93), Jasper, (AB) - See map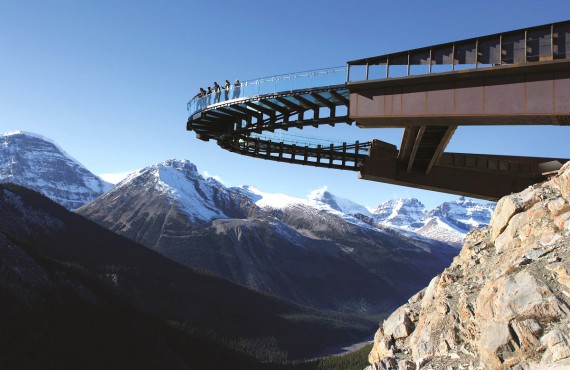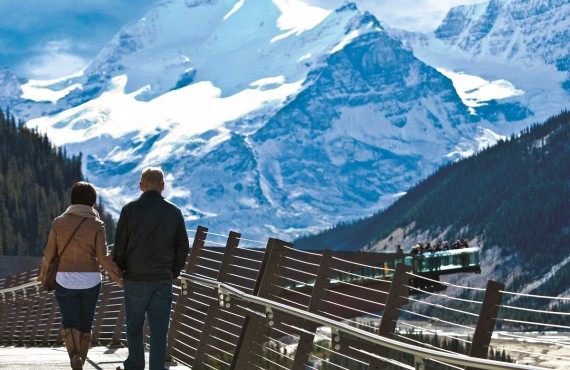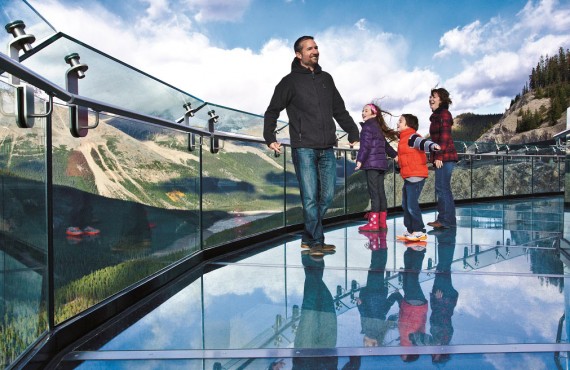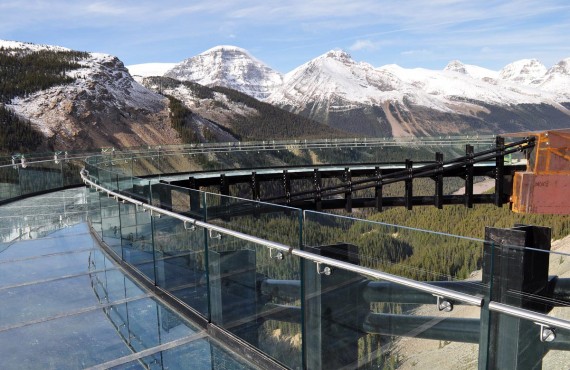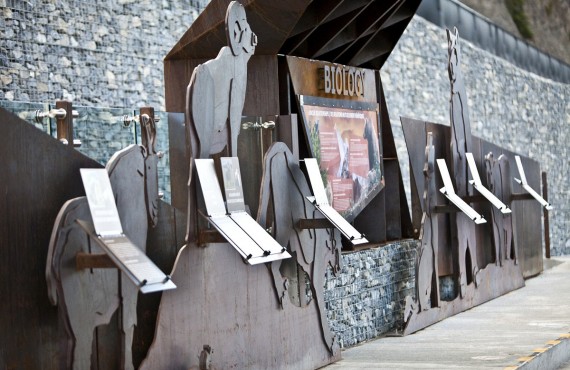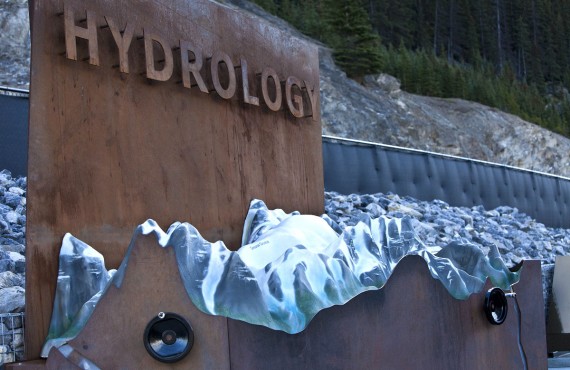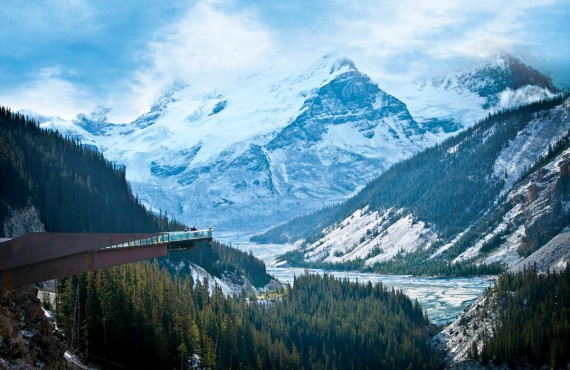 Details
Duration: About 60 minutes
Schedule:
April 19 to 28 - 10 a.m. - 5 p.m.
April 29 to July 14 - 10 a.m. - 6 p.m.
July 15 to Sept. 1 - 10 a.m. - 7 p.m.
Sept. 2 to 30 - 10 a.m. - 6 p.m.
Oct. 1 to 20 - 10 a.m. - 5 p.m.
Season: April 19 to Oct. 20
Departing from: Columbia Icefields Glacier Discovery Centre (Highway 93 N)
Discover awe-inspiring ice-capped mountain peaks and vast glacier valleys from a glass-floored observation platform suspended 280 metres above the spectacular Sunwapta Valley.
Your visit begins with a stroll along the Glacier Skywalk, a cliff-edge walkway featuring interpretive displays inspired by nature. Six interpretive stations along the trail highlight the region's unique geology, biology and ecology.
Experience the attraction at your own pace, with the help of your personal audio guide.
This one-of-a-kind activity is the perfect balance of breathtaking views, interpretive stories and high-adrenaline adventure!
Rates
Season
Adult
6 to 15 yrs old
0 to 5 yrs old
04/19/2019 to 10/20/2019

$

37

$

18

$

0

04/17/2020 to 10/18/2020

$

37

$

18

$

0
Travel reviews
We are so small
Look out for Mountain goats and don't forget to do a "push up" on the glass.