Address
165, rue Bord de l'Eau, Tadoussac, (QC) - See map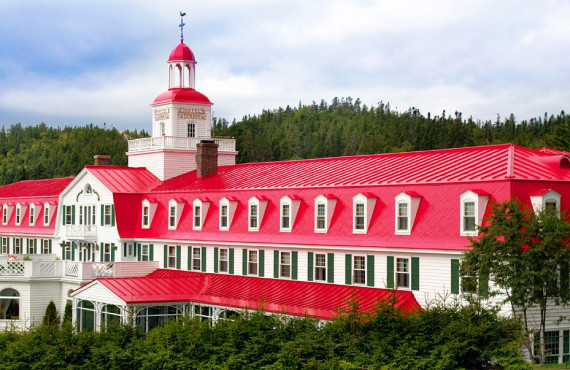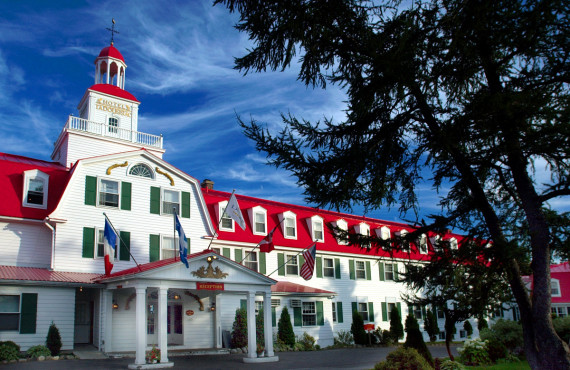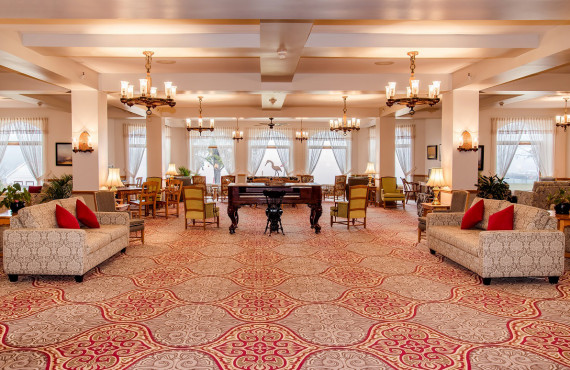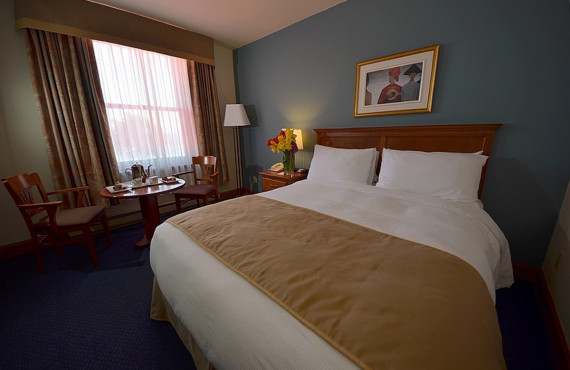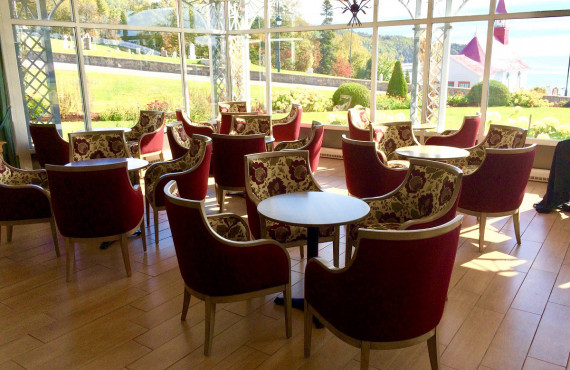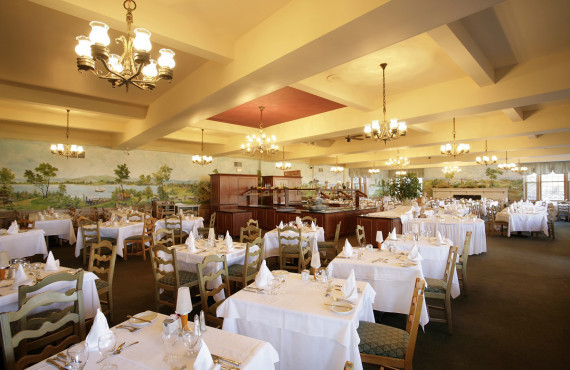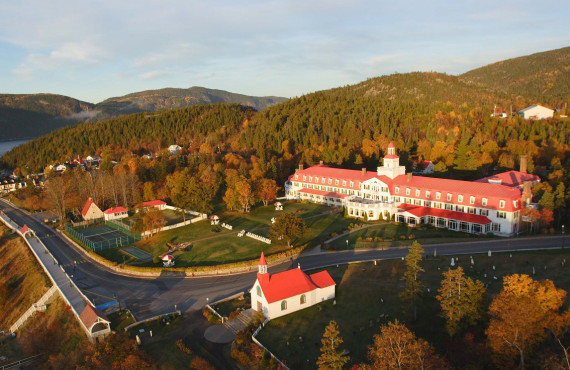 Services
Wi-Fi
yes
parking
free
restaurant
yes
swimming pool
yes
gym
yes
laundry facilities
no
Details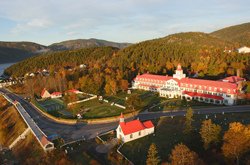 With its whitewashed walls, red gabled roof, dormer windows, cupola and maritime colours, Tadoussac Hotel calls to mind an enormous lighthouse standing not quite a cable's length from the magnificent sandy beach. The building's landmark silhouette, so familiar to generations of navigators, and its architecture testify to the close bond between Tadoussac and the sea. As you look out from the hotel terrace, you will see an ocean of green, marsh hay, sails, boats, sea foam and, in the distance, whales.
At Hôtel Tadoussac you will find an art of living to suit everyone, in all types of weather, inspiring all the senses: gastronomy and panoramic scenery, the scent of the sea and a healthy appetite, white sails and beer on tap, balsam fir and golf, sea mud and relaxing massage, morning mist and café au lait, Milky Way and evening conversation, foghorn and whale song...

Green accomodation : This hotel makes significant efforts to reduce its environmental impact by promoting their sustainability policies with their guests.

ROOMS
149 rooms
Coffee and tea
Hair dryer
Iron & ironing board
Television
NB: Families with children aged 12 and under stay in rooms with a Queen bed and a convertible sofa-bed.

SERVICES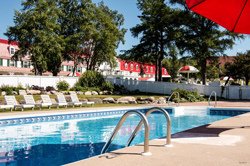 Parking
High-speed Internet
Restaurants, terrace and bar
Health centre and Spa
Pool table and games
Outdoor swimming pool
Tennis
Golf & Mini-golf (2 minutes away)

DINING
Hôtel Tadoussac offers a variety of dining options to suit your culinary desires. The chef draws his inspiration from the fresh local seafood and savoury Charlevoix products.
Le William
Enjoy an intimate atmosphere, perfect for a romantic dinner for two. Bathed in natural light, Le William offers a and stunning view of the St. Lawrence River.
Le Coverdale
The luxurious Le Coverdale truly captures Hôtel Tadoussac's rich sense of history with its period woodwork and beautiful mural. You won't be able to resist the mouth-watering buffets featuring local specialties.
Le Beaupré
Inspired by Le Coverdale Dining room, Le Beaupre offers a casual setting great for meals with the family. Enjoy a leisurely lunch or dinner on the outside terrace
Le Coquart cocktail bar
Ready for a post-fjord cocktail or a drink to crown a productive day's work? The warm and comfortable Le Coquart bar invites you to raise a glass while admiring the majestic St. Lawrence River.