Address
1860, Boul. Valcartier, Valcartier, (QC) - See map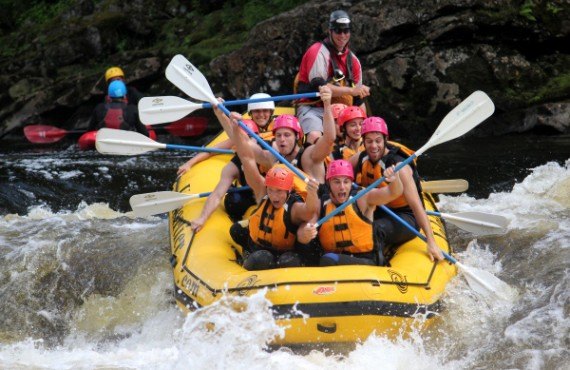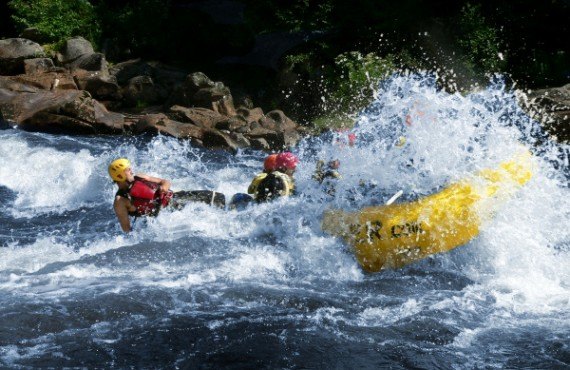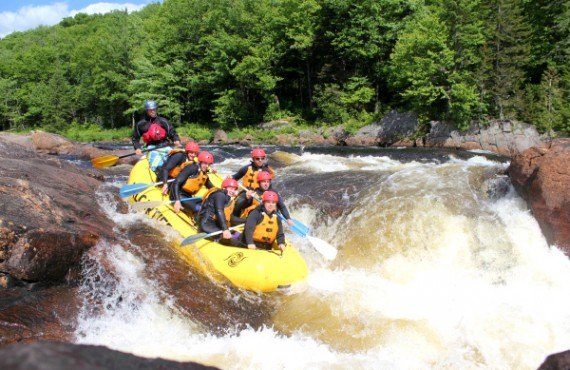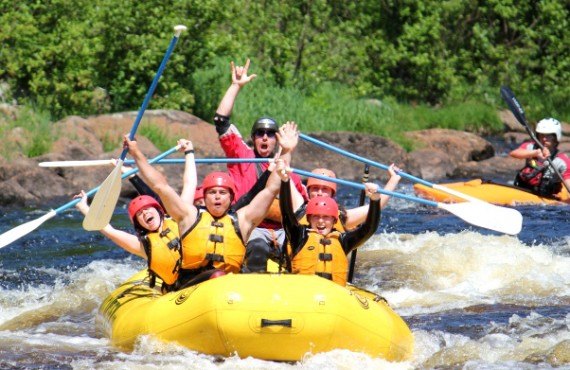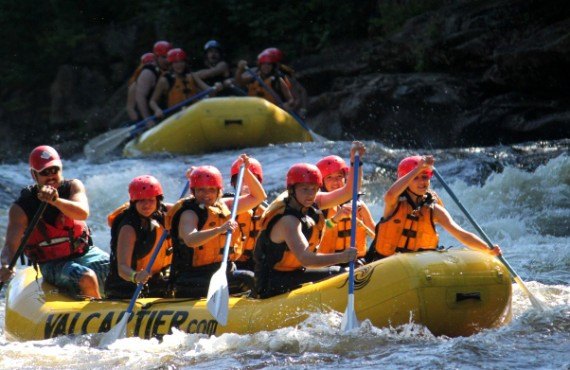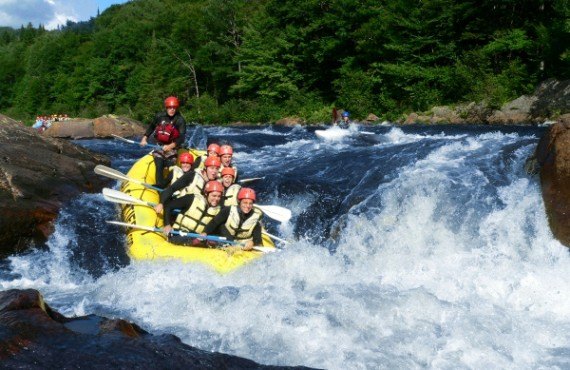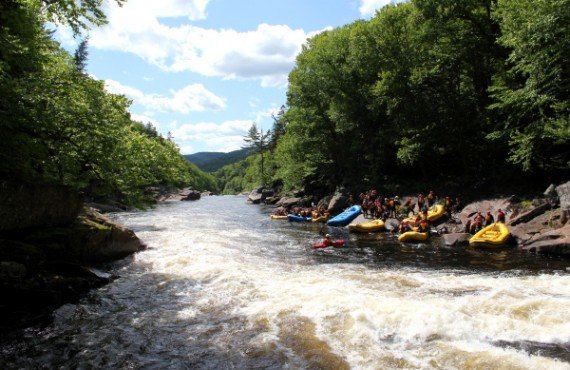 Details
Duration: 4 hours (3 hours of rafting)
Schedule: 8:00 a.m. or 1:00 p.m. daily
Season: May 1 to Sept. 30
Departing from: Valcartier Vacation Village (30 minutes from Quebec City)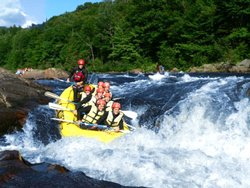 This whitewater rafting excursion on the tumultuous Jacques-Cartier River is challenging and exhilarating!
The Jacques-Cartier River is a natural gem of international renown. From its source high in the Laurentian Massif, it winds it way for 178 km, sometimes calm, sometimes tumultuous, before ending in the Saint Lawrence River.
Its magnificent setting and the quality of its landscapes have earned it a five-star rating and a nomination to the Canadian Heritage Rivers System for its historical and geographical value and its recreational potential.
Although only 30 km from Quebec City, the Jacques-Cartier is known for its pristine environment and clear waters. In fact, its upper section lies within a provincial park and is protected from exploitation. Free from dams, the river's mood varies with precipitation levels.
This activity is recommended for more athletic and adventurous guests only. No experience necessary.
Rates
Season
Adult
0 to 12 yrs old
May 05, 2018 to Sep 30, 2018

$

80

are not accepted
Location