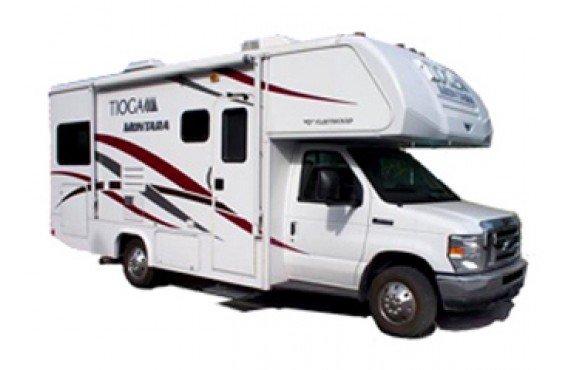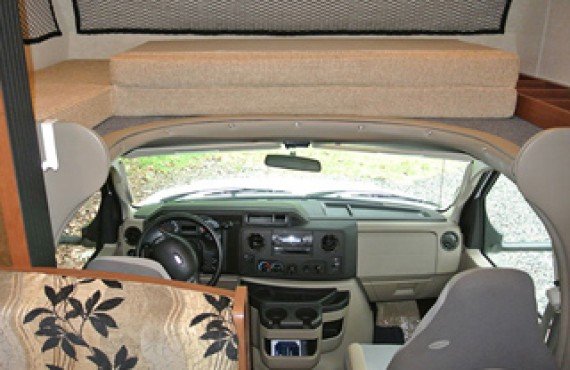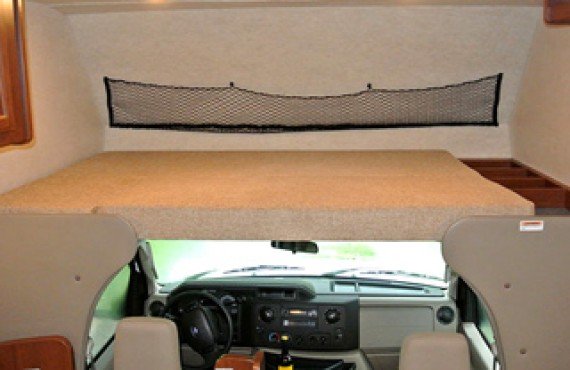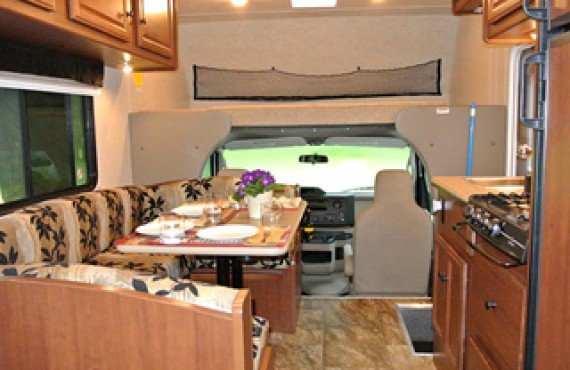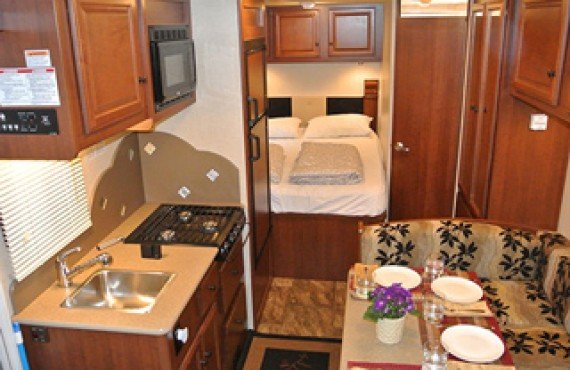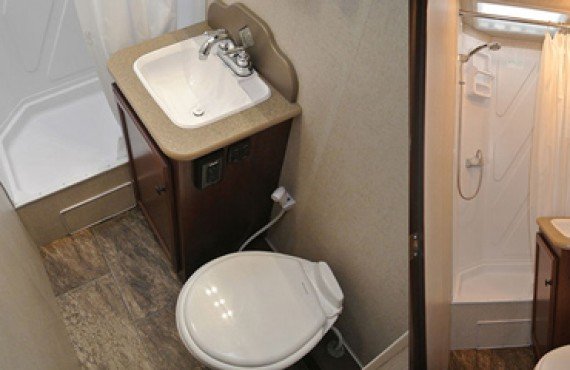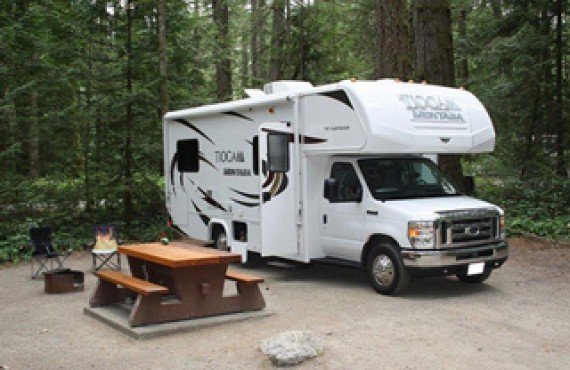 *Pictures are for information only
Characteristics
SPECIFICATIONS
Chassis : Ford
Engine : V8 Gasoline
Length : 24 ft. (7.3 m)
Width : 8.6 ft. (2.6 m)
Interior height : 6.9 ft. (2.08 m)
Automatic Transmission : 4 Speed Overdrive
Power steering, power brakes
Cruise control
Dash Air Conditioning
Fuel capacity : 37 gal. (140 L)
Dual auxiliary batteries
AM/FM radio with CD player
USB port, DS card reader and i-pod jack
Seatbelts : 5
Baby-child seat : 2

SLEEPING SPACE
Beds
1 Overcab bed,

54 x 84 inch (138 x 213 cm)

1 Rear bed, 60 x 80 inch (153 x 203 cm)

1 Dinette bed, 42 x 82 inch (107 x 208 cm)
FEATURES
4.0 Kw Generator
Roof Air Conditioning
Fresh Water tank 50 gal. (190 L)
Grey water tank: 36 gal. (137 L)
Black water tank: 36 gal. (137 L)
Propane tank: 11 gal. (42 L)
Propane furnace
Hot Water Heater
Flush Toilet and Shower
Outdoor Shower
Fridge and Freezer
3 Burner Stove
Microwave oven
AC/DC Power Converter
Patio Awning and light
Doorside patio receptacle
BEDDING

(Double Occupancy)
Blanket
Linens
Pillow
Bath towels
KITCHEN EQUIP.
(Double Occupancy)
Additional kit including bedding:
75$ per person
Dishes, pots & pans, utensils, first aid kit, equipment for outdoor use, including cast iron frying pan and axe or hatchet and lawn chairs.
FLOOR PLAN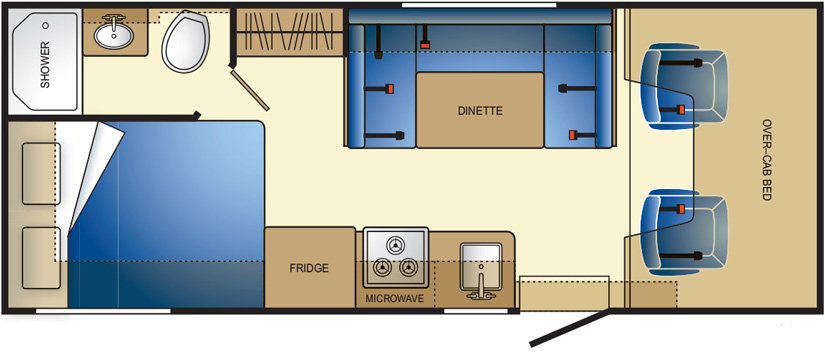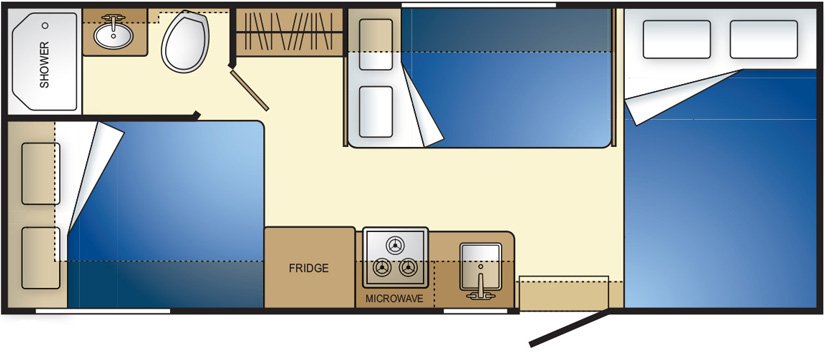 IMPORTANT NOTES:
Actual layout may differ from that shown in the floor plan. There are several types of vehicles for any given category.
Maximum capacity: 4 adults and 1 child (Child = under 12).
Minimum age required: 21 years old.
Supplier

Established in 1980, Happy Holidays Motorhomes is a family business situated on British Columbia's lovely Sunshine Coast.
Unlike its competitors, HHM is located outside of Vancouver, at about an hour's drive and a 40-minute ferry ride from the airport. Given the complexity of reaching the rental site, round-trip transfers are provided free of charge with all vehicle rentals.
The PROS of Happy Holidays
Many types of vehicles available (wide selection).
Very competitive rates.
Transfers included with rental.
No additional fee for extra drivers and for drivers between 21-24 years old.

The CONS of Happy Holidays
Located outside of Vancouver (in Gibson, Sunshine Coast).
Few rental options available.
10 days rental minimum.