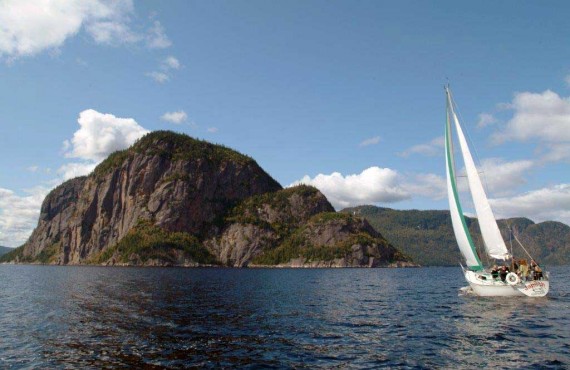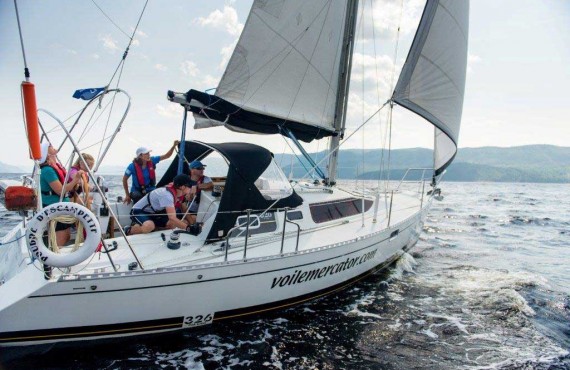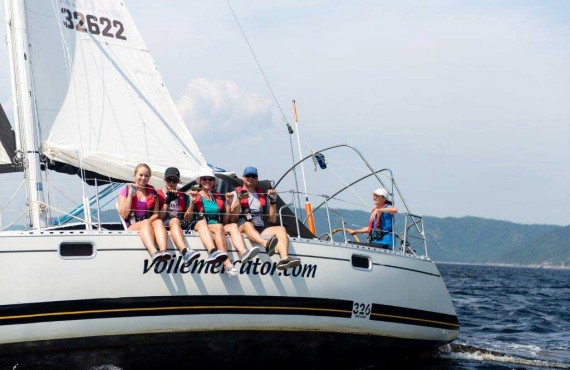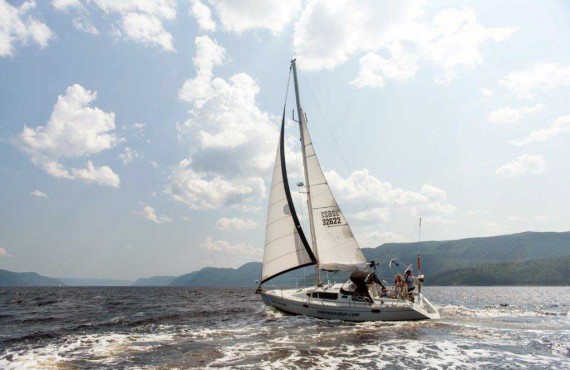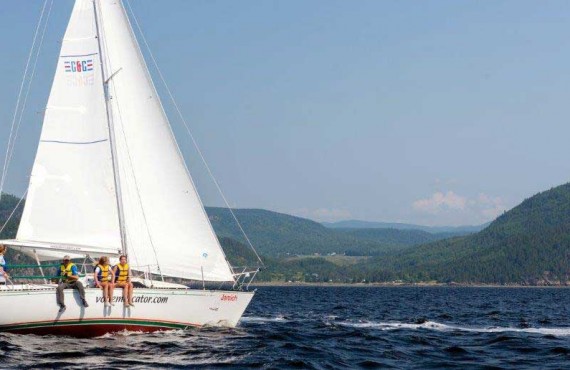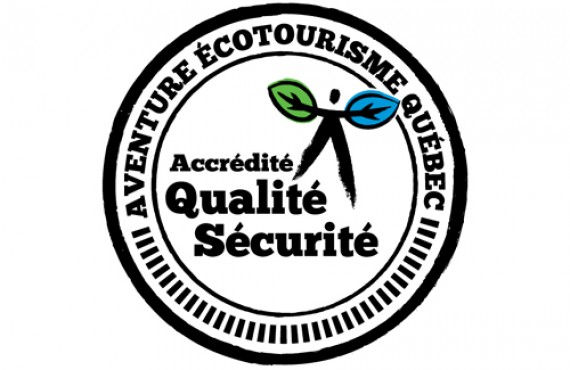 Details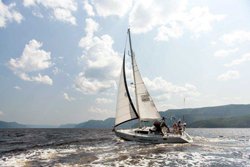 Go sailing on the Saguenay Fjord and sleep under its vast starry sky.

1:45 p.m. - Boarding in l'Anse-Saint-Jean. The captain welcomes you aboard and presents the program and safety instructions.

And you set sail, laying in a course for Baie Éternité through an authentic, pristine natural environment.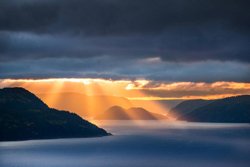 Welcome to the Saguenay Fjord, where dizzying cliffs plunge abruptly into deep, impenetrable waters.

Try your hand at steering the boat, under the watchful eye and with the guidance of your experienced and passionate captain.

You drop anchor late in the afternoon. Enjoy a cocktail, go for a swim or a short hike in Saguenay Fjord National Park, and then sit down to a 3-course dinner before bunking down for the night aboard your sailboat on the calm waters of Baie Eternité.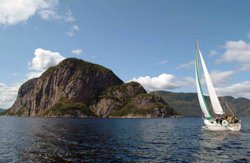 You eat breakfast on board and sail back to l'Anse-Saint-Jean at 11:00.

This excursion lets you experience not only the dramatic landscape of the fjord, but a regional history that has been evolving for thousands of years, in addition to fascinating northern flora and fauna.

You may be lucky enough to see belugas, the white whales that live year-round in the Fjord. And you are almost certain to encounter curious, playful seals!

Both beginners and experienced sailors, couples and families alike will experience an extraordinary adventure, sailing the fjord's waters like the first settlers in the area.
Rates
from

$

354

The price is per person and includes:
- 1 3-course dinner
- 1 night on a sailboat
- 1 breakfast
- All equipment
- An experienced captain
- Applicable taxes.

* Minimum 2 people
* Maximum 5 people (no more than 4 adults)

* Families are welcome.
Notes
Duration: 1 day
Boarding time: 1:45 a.m. (return the next day at 11:00)
Season: June 15 to Sept. 15
Departing from: L'Anse-Saint-Jean

Sailboats can sleep 3 or 5 passagers:
One boat with one closed cabin (double berth) and 1 single berth in the common area (captain's berth also in the common area)
One boat with two closed cabins (double berth in each cabin) and 1 single berth in the common area (captain's berth also in the common area)
Travel reviews
magnifique et guide très sympa
Très agréable balade même si le lit du voilier est un peu petit pour nous
Le skipper très sympathique nous a fait passer un excellent moment. Il nous a initié à la voile avec patience et a été très disponible. Le dîner était aussi très agréable.
Partage de la navigation et de la vie en deux jours
Une très belle rencontre. Toute la famille a pu être initiée à la voile, et à participé dans une très bonne ambiance.
Découverte du Parc le soir et dîner à bord avant une belle nuit bercée des vagues.