Address
1981, Route du Parc, Sainte anne des Monts, (QC) - See map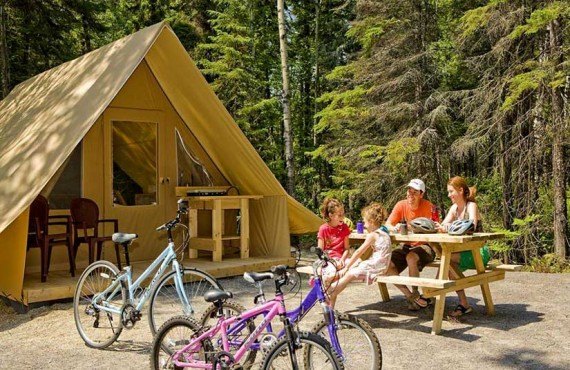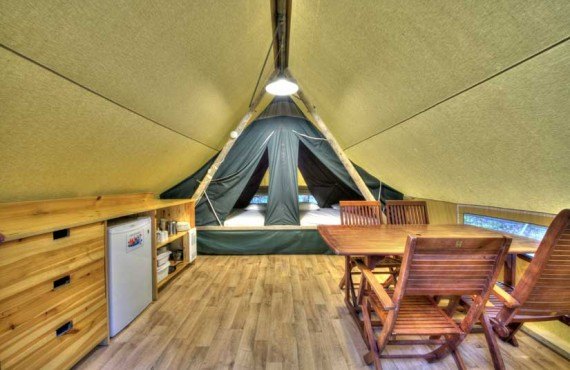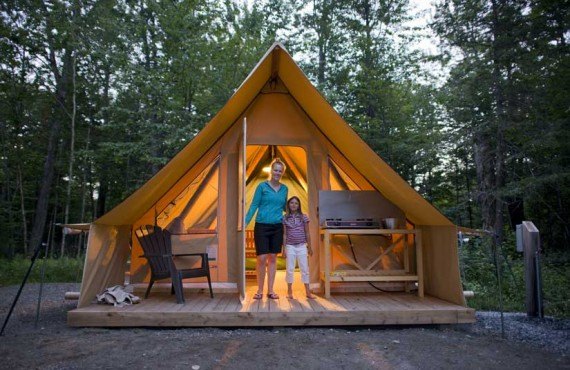 Services
Wi-Fi
no
parking
free
restaurant
no
swimming pool
no
gym
no
laundry facilities
no
Details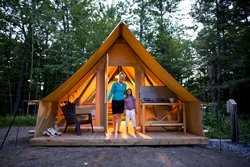 You don't think you're a camper at heart, or you love camping but you didn't bring your camping gear with you on your Canadian vacation? You don't sleep well on the ground, you're afraid of being cold, or you think it's too much hassle to go camping with the kids?
The Huttopia tent is the answer! Known as "ready-to-camp", this option is ideal for families, couples, and friends alike. The concept is simple, original and exclusive to Parcs Québec national parks. No need to set anything up or bring any gear; your tent is already set and fully equipped when you arrive. Just relax and enjoy!
Camp in a Huttopia tent in Gaspésie National Park, a veritable sea of mountains located in the heart of the Gaspé Peninsula. The park contains more than 25 peaks that rise above 1,000 metres, and the views are simply breathtaking.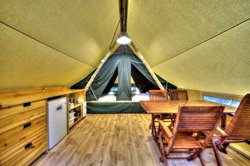 HUTTOPIA TENT

2 double beds separated by a curtain
Bed linens and towels
Electric or gas space heater
Electric lighting
2-burner cooker under a canopy outside
Small refrigerator
Dishes and everything you need for cooking

AMENITIES
Access to washroom facilities with toilets and showers ($)
Firewood for sale ($)
Picnic table
Interpretation activities offered on location
Hiking trails
Boat rental ($)
Location