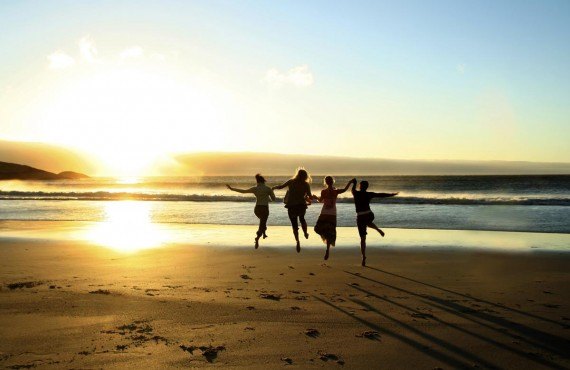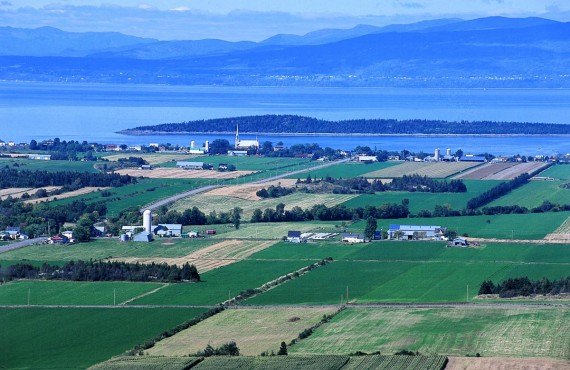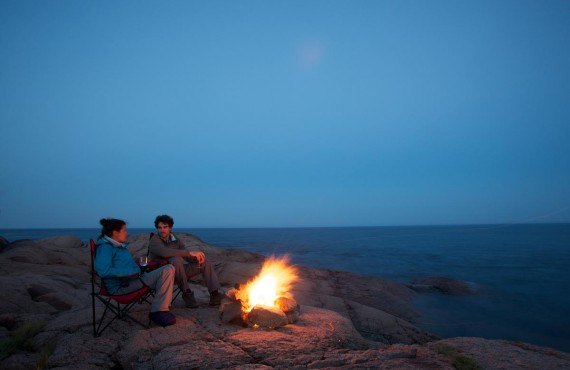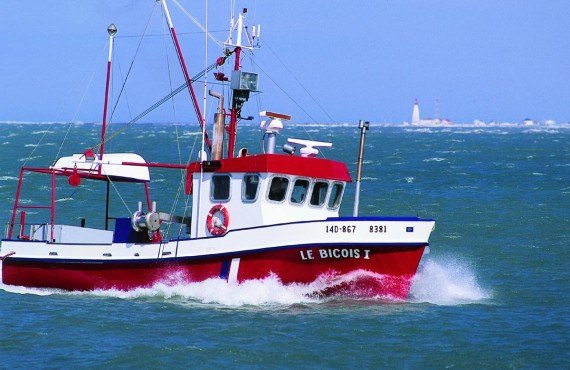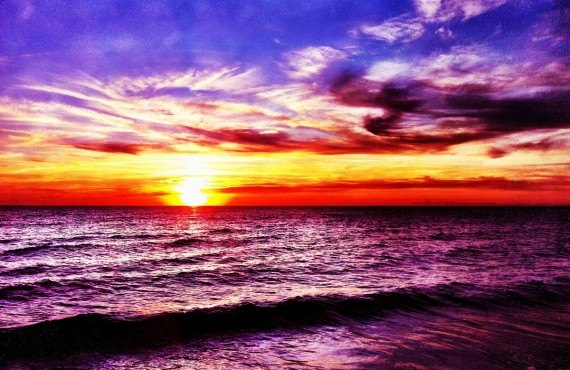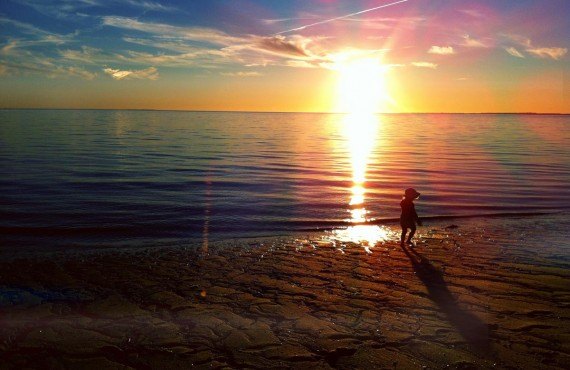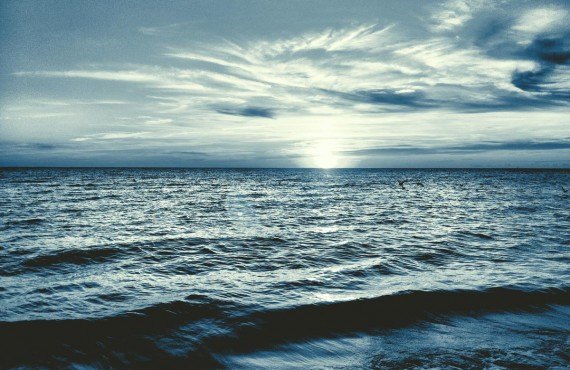 When to visit
Very Favourable
Favourable
Unfavourable
| Jan | Feb | Mar | Apr | May | Jun | Jul | Aug | Sep | Oct | Nov | Dec |
| --- | --- | --- | --- | --- | --- | --- | --- | --- | --- | --- | --- |
| | | | | | | | | | | | |
What to do
Noteworthy
Worth the detour
Must see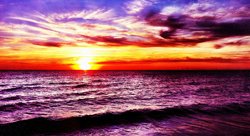 The lovely Bas-St-Laurent region boasts a rich architectural and historical heritage and is home to some of the most beautiful villages in Quebec, including Cacouna, Kamouraska, Notre-Dame-du-Portage and Saint-Pacôme, all of which are recognized by the Most Beautiful Villages of Québec Association. According to National Geographic, Kamouraska also has the second most beautiful sunsets in the world after Hawaii.


WATCH THE SUNSET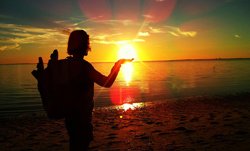 Taking in a sunset on the banks of the St. Lawrence River should be at the top of your list of things to do in the Bas-Saint-Laurent region.

It is said that the best sunsets can be seen between Cacouna and Kamouraska. If you are staying in the area, just kick off your shoes, sink your feet in the sand and savour this magical moment, brought to you by Mother Nature herself.
---

ROUTE DES NAVIGATEURS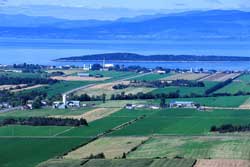 Since the days of Jacques Cartier, sailors from the world over have travelled the St. Lawrence River and its estuary. The Route des Navigateurs bears witness to the history of this great waterway and the settlement of its shores.

You will go through a string of quiet villages whose Victorian riverfront homes recall the turn-of the-century resort era.

The section of Route 132 between La Pocatière and Kamouraska is especially scenic and showcases the beauty of the St. Lawrence River.
---

KAMOURASKA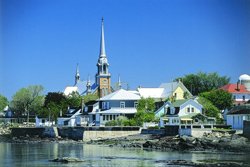 Kamouraska is one of the most typical villages in Bas St-Laurent and a member of the Most Beautiful Villages of Québec network. In days gone by, Kamouraska was one of Quebec's most popular holiday destinations because of its superb scenery, its rich architectural heritage and its proximity to the river.

Visit the eel interpretation centre, the Site d'Interprétation de l'Anguille, to learn all about Kamouraska's traditional eel fishing trade. You can even sample some smoked eel!
Cost: $8 per adult, free for children under 6.
Season: early June to mid-October, Monday-Sunday from 9 a.m. to 5 p.m.
Site d'Interprétation de l'Anguille: 205 Ave Morel, Kamouraska / 418-492-3935
Where to eat
$ Inexpensive
$$ Moderate
$$$ Upscale
$$$$ Fine dining
1- BISTRO CÔTÉ EST ($$)
This café-bistro, with its magnificent patio overlooking the river and the Kamouraska islands, offers simple comfort food prepared with fresh quality ingredients. The menu includes lamb, guinea fowl, eel, charcuteries, sturgeon, local artisanal cheeses and other Québec specialties. Low season (May, June, September, October), Friday-Saturday from 11 a.m. to 9 p.m. and Sunday from 11 a.m. to 3 p.m. Summer (July-August), daily from 10 a.m. to 9 p.m.
76 Avenue Morel, Kamouraska / 418-308-0739
www.cote-est-a-kamouraska.com
---

2- AUBERGE SUR MER ($$$)
The restaurant at Auberge sur Mer, on the shores of the majestic St. Lawrence River, offers fine regional cuisine created using the best regional ingredients and specialties. It will be a meal you won't forget! Reservations are highly recommended.
363 Route du Fleuve, Notre-Dame-du-Portage / 418-862-0642
www.aubergesurmer.ca
---

3- TÊTE D'ALLUMETTE ($)
Ideally located in a magnificent period house overlooking the river, this microbrewery is worth a detour for its artisanal beer, brewed over a wood fire. The menu features snacks such as pepper-smoked mackerel, homemade pogos, sausages, cheese curds, accompanied by plenty of nuts and olives. Open Thursdays from 11 a.m. to 11 p.m., Friday-Saturday from noon to midnight and Sundays from
noon to 9 p.m.
265 Route 132 ouest, St-André-de-Kamouraska / 418-493-2222
www.tetedallumette.com
Where to sleep ?
Festivals calendar
Carrefour mondial de l'accordéon
Dates: August 29 to September 2, 2019
Description: The Carrefour is a charming musical rendez-vous in Montmagny that explores the versatility of the accordion while highlighting its important place in our collective musical heritage. Each edition celebrates a diversity of musical styles, with activities for everyone: outdoor concerts, conferences, exhibits, children's activities, a museum and evening dances.
---

Festival de l'Oie Blanche
Dates: October 10 to 14, 2019
Description: Montmagny, the snow goose capital, invites visitors to celebrate the arrival of 600,000 snow geese in the region. Bird watching, sampling and interpretation, theme-based days (folklore, family), meals with goose recipes and various competitions make this a fun festival for the whole family.
Climograph
Very Favourable
Favourable
Unfavourable
Month
Average temperature
min (°C)
Average temperature
max (°C)
Precipitations
(mm)
Overall score
January
-17
-7
55
February
-15
-6
59
March
-9
0
60
April
-2
7
62
May
4
15
77
June
9
20
91
July
12
23
86
August
12
22
84
September
7
17
78
October
2
10
74
November
-4
3
49
December
-12
-4
83
Travel reviews
Scenic views
Would highly recommend driving Route des Navigateurs ( staying off main highways)
Riviere du Loup - nice town with great places to eat and shop.
Would recommend Pointe-au-Pere lighthouse, Musee Empress of Ireland, Sous-marin Onendaga and sunsets on boardwalk in Rimouski
Beautiful sunset and nice visit and dinner in Kamouraska!
No further comment.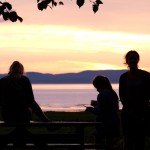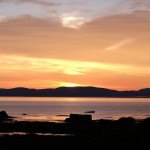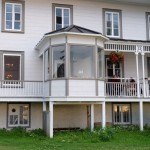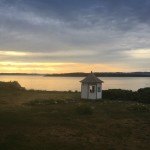 Travel Guide to download
Featured roadtrip
The great explorer