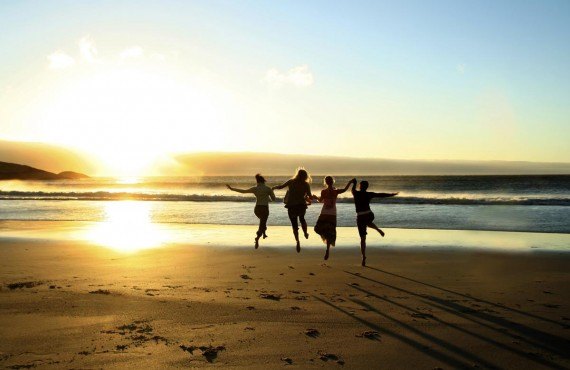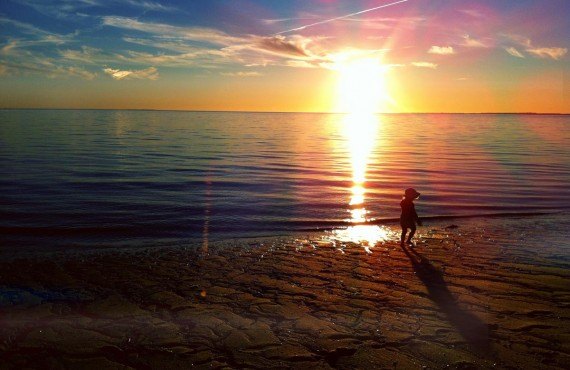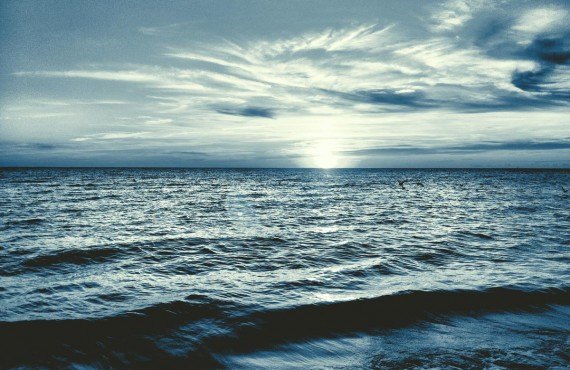 When to visit
Very Favourable
Favourable
Unfavourable
| Jan | Feb | Mar | Apr | May | Jun | Jul | Aug | Sep | Oct | Nov | Dec |
| --- | --- | --- | --- | --- | --- | --- | --- | --- | --- | --- | --- |
| | | | | | | | | | | | |
What to do
Noteworthy
Worth the detour
Must see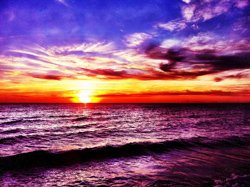 According to National Geographic, Kamouraska has the second most beautiful sunsets in the world after Hawaii.

In addition to its rich architectural and historical heritage, the Bas St-Laurent region is home to some of the most beautiful villages in Quebec, including Cacouna, Kamouraska, Notre-Dame-du-Portage and Saint-Pacôme, all of which are recognized by the Most Beautiful Villages of Québec Association.
WHAT TO DO
* = Interesting ** = worth a detour *** = worth a trip
WATCH THE SUNSET***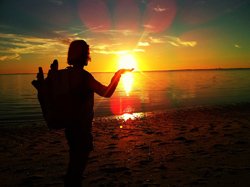 Taking in a
sunset on the banks of the St. Lawrence River
is at the top of the list of things to do in the Bas-Saint-Laurent region.
It is said that the best sunsets can be seen between Cacouna and Kamouraska. If you are staying in the area, just kick off your shoes, sink your feet in the sand and savour this magical moment, brought to you by Monther Nature herself.
ROUTE DES NAVIGATEURS**
Since the days of Jacques Cartier, sailors from the world over have travelled the St. Lawrence River and its estuary. The Route des Navigateurs bears witness to the history of this great waterway and the settlement of its shores.
You will go through a string of quiet villages whose Victorian riverfront homes recall the turn-of the-century resort era.
The section of Route 132
between La Pocatière and Kamouraska is especially scenic
and showcases the beauty of the St. Lawrence River.
KAMOURASKA*
Kamouraska is oneof the most typical villages in Bas St-Laurent and a member of the Most Beautiful Villages of Québec network. In days gone by, Kamouraska was one of Quebec's most popular holiday destinations because of its superb scenery, its rich architectural heritage and its proximity to the river.
Visit the eel interpretation centre, the
Site d'Interprétation de l'Anguille
, to learn all about Kamouraska's traditional eel fishing trade. You can even sample some smoked eel!
Site d'Interprétation de l'Anguille
205, ave Morel, Kamouraska 418-492-3935
Where to eat
$ Économique
$$ Budget moyen
$$$ Bonne table
$$$$ Gastronomique
WHERE TO EAT
CAFÉ L'INNOCENT
($)
Café l'Innocent is an unpretentious restaurant serving simple but extremely varied cuisine, with dishes including stuffed crêpes, fried rice, pasta, tofu stir-fry and curry chicken, to name just a few.
L'Innocent is also a showcase for arts and culture, and is proud to display the work of local artists. It is one of Rivière-du-Loup's favourite meeting places.
460 Rue Lafontaine, Rivière-du-Loup 418-862-1937
BISTRO CÔTÉ EST
($$)
This café-bistro, with its magnificent patio overlooking the river and the Kamouraska islands, offers simple comfort food prepared with fresh quality ingredients. The menu includes lamb, guinea fowl, eel, charcuteries, sturgeon, local artisanal cheeses and other Québec specialties.
76 Avenue Morel, Kamouraska 418-308-0739
AUBERGE DE LA POINTE / RESTAURANT L'ESPADON
($$)
L'Espadon is the perfect place to sample a wide variety of fresh fish and seafood. It even has a live lobster aquarium where you can select your own catch. Fans of Grade A beef will enjoy the roast prime rib of beef au jus.
10 Boulevard Cartier, Rivière-du-Loup 418-862-3514
AUBERGE SUR MER
($$$)
The restaurant at Auberge sur Mer, on the shores of the majestic St. Lawrence River, offers fine regional cuisine created using the best regional ingredients and specialties. It will be a meal you won't forget! Reservations are highly recommended.
363 Route du Fleuve, Notre-Dame-du-Portage 418-862-0642
Road trip
Location
Climograph
Very Favourable
Favourable
Unfavourable
Month
Average temperature
min (°C)
Average temperature
max (°C)
Precipitations
(mm)
Overall score
January
-17
-7
55
February
-15
-6
59
March
-9
0
60
April
-2
7
62
May
4
15
77
June
9
20
91
July
12
23
86
August
12
22
84
September
7
17
78
October
2
10
74
November
-4
3
49
December
-12
-4
83