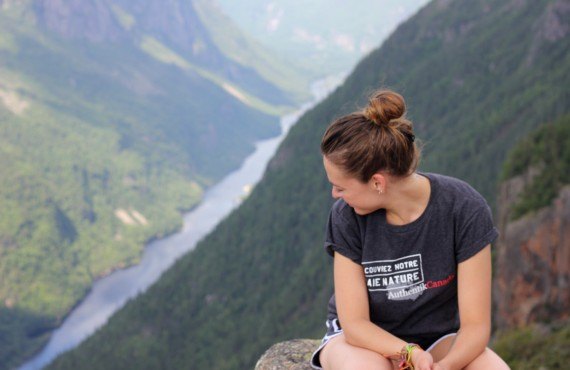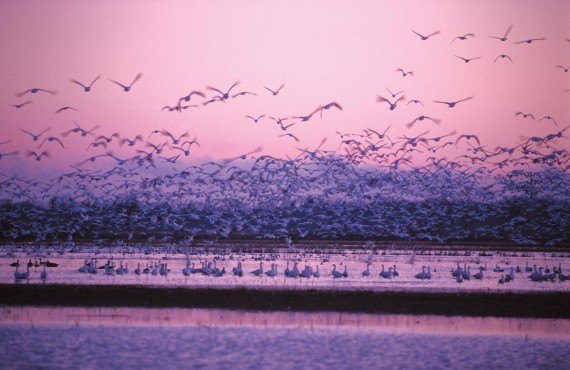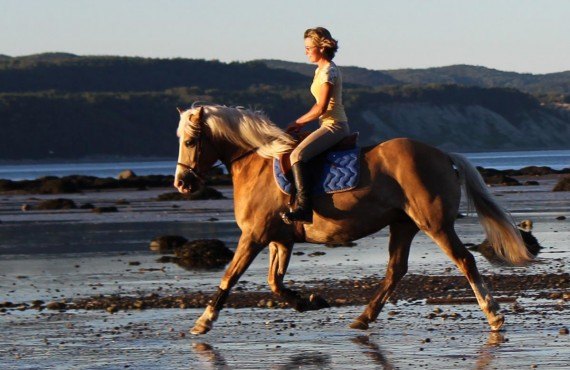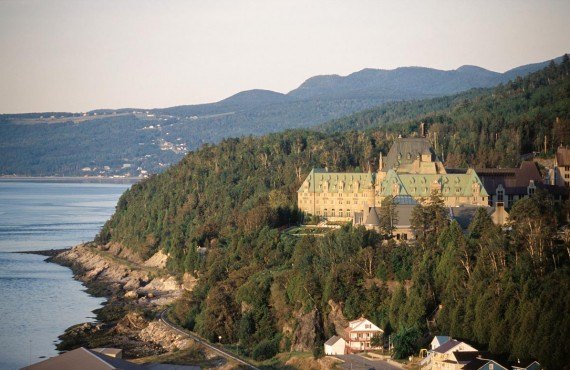 When to visit
Very Favourable
Favourable
Unfavourable
| Jan | Feb | Mar | Apr | May | Jun | Jul | Aug | Sep | Oct | Nov | Dec |
| --- | --- | --- | --- | --- | --- | --- | --- | --- | --- | --- | --- |
| | | | | | | | | | | | |
What to do
Noteworthy
Worth the detour
Must see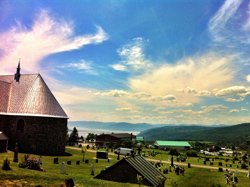 Dominated by landscapes that have long enchanted painters, poets, writers, and musicians, the Charlevoix region is where sea and mountains meet: steep cliffs, exceptional parks, impressive villas, and tidy villages nestled at the base of the hills or in peaceful coves.

Designated a World Biosphere Reserve by UNESCO, Charlevoix owes its spectacular geography to the impact of a 15-billion-ton meteor 350 million years ago.

PARC DES HAUTES-GORGES-DE-LA-RIVIÈRE-MALBAIE
Season: late May to late October, daily from 8:30 a.m. to 5 p.m. (until 9 p.m. in summer).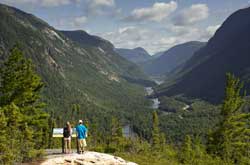 Hautes-Gorges-de-la-Rivière-Malbaie National Park is truly one of the most beautiful territories in Quebec, and one of the reasons that the Charlevoix region was designated a World Biosphere Reserve.

The park was named after a series of valleys cut deep into a range of high mountains reaching over 1,000 m in altitude. Steep slopes, beautiful natural surroundings, and the unusual course of Rivière Malbaie make this an exceptional and unique site.

L'ACROPOLE-DES-DRAVEURS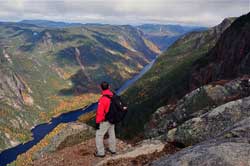 The famous Acropole des draveurs hiking trail is a favourite activity and a must-do for visitors to Quebec. The trail offers stunning views of the highest rock faces in Eastern Canada, and leads to the park's highest peak and an exceptional 360° panorama of Rivière Malbaie, winding through the valley far below.

You should note that this trail is classified "difficult" due to its high elevation gain (800 metres) over a short distance (10.4 kilometres round trip). You can be sure that the effort required will be well worth it! The round-trip hike takes about 5 hours.

The best time to hike the trail is early in the morning as you may find caribou grazing at the summit!

DISCOVERY CRUISE ON RIVIÈRE MALBAIE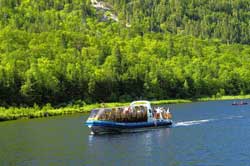 Explore the heart of Hautes-Gorges-de-la-Rivière-Malbaie National Park on board a riverboat during a ninety-minute cruise on Rivière Malbaie, accompanied by a park warden/naturalist.

There are a number of departures each day in addition to a dusk cruise in July and August. Dusk is often the best time to see wildlife and to admire the play of light on the rocky cliffs. The boat can accommodate 48 passengers; reservations are recommended.

Runs from mid-May to mid-October.
---

CHARLEVOIX COAST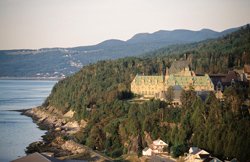 Route 138, which crosses the Charlevoix region from Quebec City to Tadoussac, is a lovely scenic drive. However, between La Malbaie and Baie-Saint-Paul, you should take Route 362 rather than the 138.

This stretch of road is so spectacular that Tourisme Québec has designated it a tourist route, calling it the St. Lawrence Route. One of the loveliest scenic roads in all of Canada.
---

BAIE-SAINT-PAUL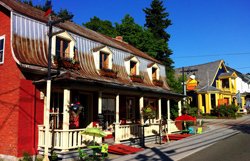 Founded over 350 years ago, Baie-Saint-Paul is one of the oldest and most charming towns in Quebec.

Surrounded by sea, mountains and the great outdoors, Baie-Saint-Paul has long been a popular destination for artists and has managed to largely preserve its cultural heritage including its more than 85 century-old homes. Be sure to take a stroll down its narrow streets lined with quaint boutiques and art galleries.
---

ÎLE-AUX-COUDRES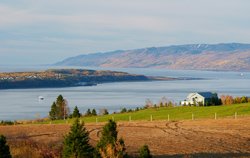 This picturesque 11 km by 5 km island is located in the St. Lawrence River just off the Charlevoix coast, across from Baie-Saint-Paul. The island has preserved its rural charm and serenity. Beached schooners - remnants of a past age - dot the coast. A tour of the island (21km) by car or bicycle is the best way to discover its beauty.
NEARBY

TADOUSSAC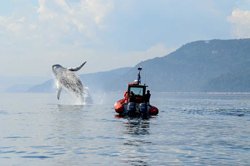 Tadoussac Bay is listed as one of the 50 most beautiful bays in the world, and for good reason. Tadoussac is also the oldest village in Canada. In fact, it celebrated 400th anniversary in 2000.

But above all, Tadoussac is an internationally-renowned whale-watching site.
You won't want to miss it!
Where to eat
$ Inexpensive
$$ Moderate
$$$ Upscale
$$$$ Fine dining
LES LABOURS ($$$)
One of the restaurants of Le Germain Hotel, a charming country hotel with an urban feel, surrounded by farmland. The open kitchen design allows guests to watch the team at work. The focus is on fresh regional ingredients, and the menu changes with the seasons, the harvests and the local supply of fish, seafood and meat. A friendly, relaxed atmosphere. Open Monday-Friday from 7 a.m. to 10:30 a.m., Saturdays from 7 a.m. to 11 a.m., Sundays from 7 a.m. to 1 p.m. and every evening from 5:30 p.m. to 10 p.m.
50 Rue de la Ferme, Baie-Saint-Paul / 418-240-4123
www.legermainhotels.com
---

À CHACUN SON PAIN ($-$$)
A must-visit if you are looking for the best artisanal bread in the region, or to fill your picnic basket with fresh sandwiches and local specialties. Many delicious choices for breakfast and lunch: a wood-fired pizza is sure to hit the spot! Open daily from 7 a.m. to 7 p.m.
1006 Blvd. Monseigneur de Laval, Baie-Saint-Paul / 418-760-8777
www.achacunsonpain.com
---

LE SAINT-PUB ($$)
Welcome to the oldest mi­crobrewery in Charlevoix, founded in 1998. In addition to quality beer, the Saint-Pub serves tasty dishes prepared using local ingredients and, naturally, beer. Don't miss the smokehouse specialties including smoked chicken, ribs and smoked meat marinated in beer. The menu also offers salads, burgers, pasta and a variety of poutines. Warning, it is a very popular spot! Open Monday-Wednesday from 11:30 a.m. to 9 p.m. and Thursday-Saturday from 11:30 a.m. to 10 p.m.
2 Rue Racine, Baie-Saint-Paul / 418-240-2332
saint-pub.com
---

AH LA VACHE ! ($$-$$$)
This cozy, charming Swiss restaurant in Charlevoix specializes in raclette and cheese fondue. It is a "Bring your own Wine" restaurant, meaning that you can bring your own wine or beer to accompany your meal. Open Thursday-Sunday from 6 p.m.
73 Rue St-Jean-Baptiste, Baie-Saint-Paul / 418-760-8383
www.restobaiestpaul.com
---

MOUTON NOIR ($$$)
Mouton Noir is a French cuisine restaurant with a well-deserved reputation. Its pleasant terrace overlooks the Gouffre River, where fishermen can be seen hard at work. You are sure to enjoy the generous house specialities including tartares, mussel soup, smoked salmon in puff pastry and cassoulet with veal sweetbread. Open for lunch in summer, and for dinner all year round. Open for lunch in summer and for dinner year-round.
43 Rue Sainte-Anne, Baie-Saint-Paul / 418-240-3030
www.moutonnoirresto.com
---

AUBERGE DES FALAISES ($$$)
Auberge des Falaises is a charming inn perched on a hillside overlooking the St. Lawrence River. Its restaurant offers fine dining in the form of a five-course dinner or tasting menu, with dishes showcasing local products such as Charlevoix veal and Quebec lamb, local cheeses, guinea fowl, quail and even emu. For dessert, be sure to try the banana and goat cheese cheesecake or the two-chocolate fondant! Open only for dinner, every evening from 6 p.m.
250 Chemin des Falaises, La Malbaie / 418-665-3731
www.aubergedesfalaises.com
---

AUBERGE DES TROIS CANARDS ($$$-$$$$)
This restaurant offers fine dining that is sure to please the most discerning palate. The menu includes marinated veal carpaccio, fillet of duck breast, vegetable risotto, veal sweetbread and seafood chowder, prepared with sophistication and elegance. Attentive service and a superb view of the St. Lawrence River enhance the dining experience. The restaurant has earned many distinctions over the more than 50 years since it opened its doors. Open daily from 7 a.m. to 10:30 a.m. and 5:30 p.m. to 9 p.m.
115 Côte Bellevue, Pointe-au-Pic / 418-665-3761
www.auberge3canards.com
Festivals calendar
Rêves d'automne Painting Festival
Dates: September 20 to 29, 2019
Description: Come and discover the richness and beauty of the Charlevoix landscapes, seen through the eyes of local artists. Activities include live art creation, art classes and exhibitions, all in a spectacular autumnal setting.
In Baie-St-Paul : www.revesdautomne.com
Climograph
Very Favourable
Favourable
Unfavourable
Month
Average temperature
min (°C)
Average temperature
max (°C)
Precipitations
(mm)
Overall score
January
-16
-7
56
February
-14
-4
55
March
-9
1
56
April
-1
9
76
May
5
17
59
June
9
21
70
July
12
24
105
August
12
24
64
September
9
20
72
October
3
12
84
November
-3
5
68
December
-11
-3
86
Travel reviews
Travel Guide to download
Featured roadtrip
Ontario & Quebec