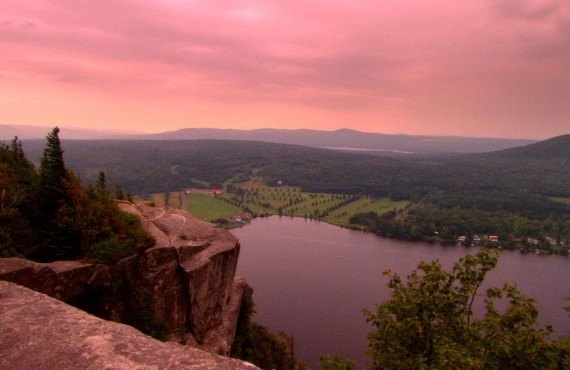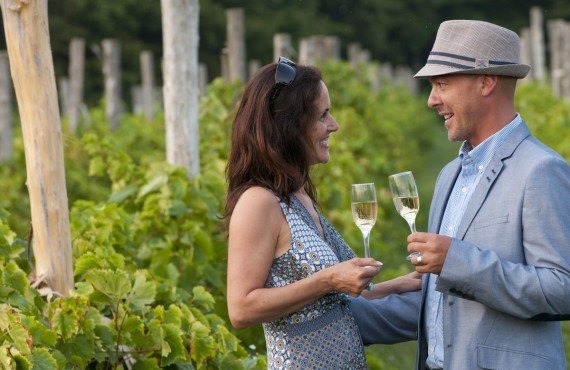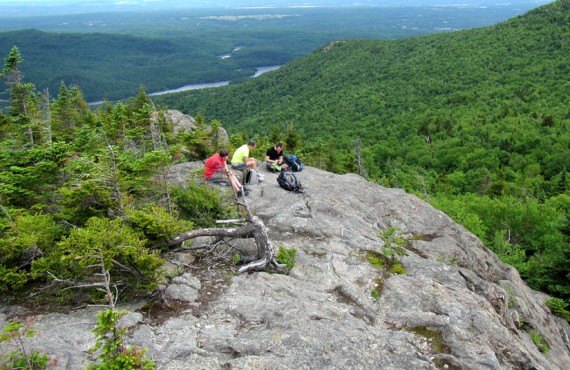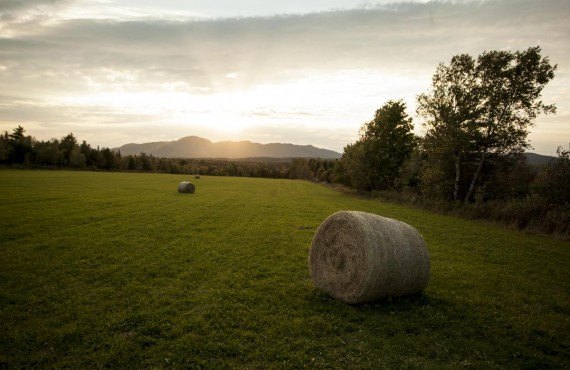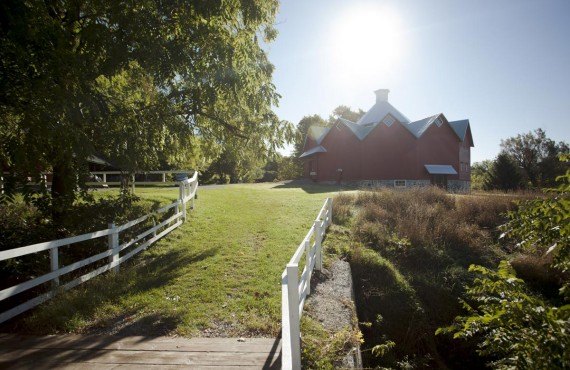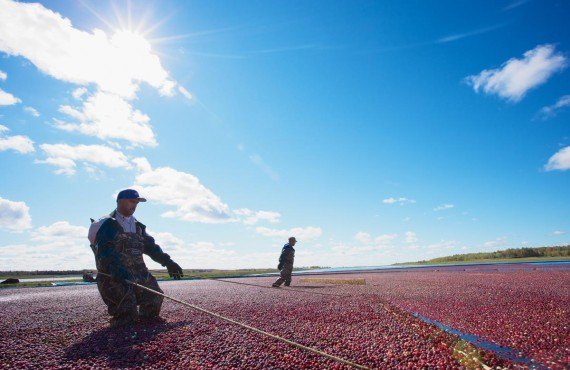 When to visit
Very Favourable
Favourable
Unfavourable
| Jan | Feb | Mar | Apr | May | Jun | Jul | Aug | Sep | Oct | Nov | Dec |
| --- | --- | --- | --- | --- | --- | --- | --- | --- | --- | --- | --- |
| | | | | | | | | | | | |
What to do
Noteworthy
Worth the detour
Must see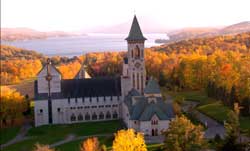 The Eastern Townships region is known for its country pleasures, its picturesque villages with their theatres, art galleries, antique shops and cafes, its fine dining and its Route des Vins (wine tour).

The undulating hills and colourful landscapes of the Eastern Townships make this a unique destination and one of the most beautiful regions in Quebec in the fall.

MONT-ORFORD NATIONAL PARK
Season: May to mid-November for hiking.
Come enjoy the mountains, lakes and mature sugar maple forests of Mont-Orford National Park.

HIKE UP MOUNT ORFORD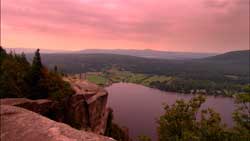 One of the best ways to discover the park is to explore its many hiking trails or take the ski lift up to the summit of Mount Orford, where you will enjoy many spectacular views of the region (available only during the "Flambée des couleurs" from mid-September to mid-October).

You can also climb up to the television tower, which is not part of the national park, for a panoramic view .
---

LAC STUKELY BEACH
Season: early July to early September.

Stukely Lake is located within Mont-Orford National Park. Its beach is supervised and offers a playground for children.
---

WINE ROUTE
The renowned Wine Route winds its way along scenic country roads and through 9 of Quebec's most charming villages along a 140 km signposted route, offering visitors and wine-lovers the chance to visit 22 wineries and their many products.

Plan to visit no more than 3 to 4 wineries in one day (a visit can last 30 to 45 minutes and guided tours take about 1 hr.). Most wineries offer wine tasting, a boutique and picnic facilities.
YOU WON'T WANT TO MISS:
Le Domaine Les Brome (Léon Courville wine-grower)
L'Orpailleur
Domaine des Côtes d'Ardoise
Le Vignoble du Ruisseau
Le Domaine Pinnacle (apple cider).
---
Optional activity
Where to eat
$ Inexpensive
$$ Moderate
$$$ Upscale
$$$$ Fine dining
BISTRO 4 SAISONS ($$-$$$)
The restaurant at Auberge Espace 4 Saisons offers an enjoyable dining experience that will not disappoint. The menu features simple yet refined French cuisine with a distinctively Quebecois flavour. Open for lunch and dinner, Tuesday-Sunday.
4940 Chemin du Parc, Orford / 819-868-1110
www.espace4saisons.com
---

MICROBRASSERIE MEMPHRÉ ($$-$$$)
If you are in the mood for a good artisanal beer, this is the place for you! Sample the dozen beers brewed on-site, accompanied by pub-style food such as grilled meats, burgers, cheese fondue, poutine, salads, shared dishes, and much more. Don't expect fine cuisine: the star attraction is the beer. Open daily from 11:30 a.m. to 9 p.m.
12 Rue Merry sud, Magog / 819-843-3405
www.microbrasserielamemphre.com
---

PINOCCHIO ($$$)
You won't want to miss their salmon tartare, handcrafted charcuteries, beef tartare, blood pudding or the magret of duck. Chic but warm and inviting atmosphere and a beautiful terrace when the weather is good. Open Monday-Wednesday from 11 a.m. to 9 p.m., Thursday-Friday from 11 a.m. to 10 p.m. and Saturday from 5 p.m. to 10 p.m.
469 Rue Principale ouest, Magog / 819-868-8808
www.restaurantpinocchio.com
---

LE HATLEY - MANOIR HOVEY ($$$$)
Le Hatley Restaurant at Manoir Hovey, with its panoramic view of Lake Massawippi, is renowned for its friendly, personalized service and for its innovative terroir-driven Quebec cuisine, which uses the finest local and regional products. Manoir Hovey is a proud member of the prestigious French hotel association, Relais & Châteaux. Open daily from 8 a.m. to 10:30 a.m. (10 a.m. to 2 p.m. on Sundays) and from 6 p.m. to 9 p.m.
575 Rue Hovey, North Hatley / 819-842-2421
www.manoirhovey.com
---

LE FUMOIR SMOKEHOUSE URBAIN ($-$$)
This new addition to the North Hatley eating scene specializes in smoked meat. Its short "food truck"-style menu offers such staples as ribs, beef brisket, pulled pork and chicken tacos, and Mac n' Cheese. Open Wednesdays from 11 a.m. to 2 p.m., Thursdays from 11 a.m. to 4 p.m., Fridays from 11 a.m. to 6 p.m. and Saturdays from 11 a.m. to 5 p.m.
70, Rue Main, North Hatley / 819-345-7908
Festivals calendar
Festival des traditions du monde
Dates: August 14 to 18, 2019
Description: Through the interpretation of professional and amateur performances, culinary offerings, artistic creations and sports competitions, the region's various cultural communities work together to present and showcase, during the five days of the event, the beauty of their heritage and traditional values.
Climograph
Very Favourable
Favourable
Unfavourable
Month
Average temperature
min (°C)
Average temperature
max (°C)
Precipitations
(mm)
Overall score
January
-15
-4
54
February
-13
-1
50
March
-8
4
59
April
-1
12
67
May
6
19
74
June
10
23
113
July
13
25
99
August
12
25
98
September
9
22
75
October
3
14
91
November
-3
7
73
December
-10
-1
78
Travel Guide to download