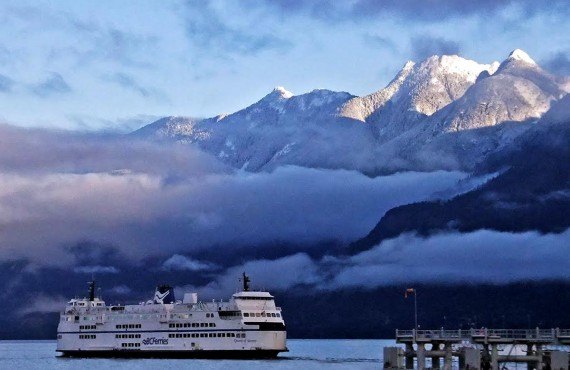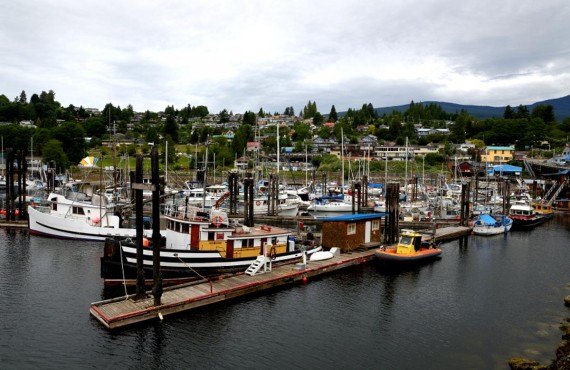 When to visit
Very Favourable
Favourable
Unfavourable
| Jan | Feb | Mar | Apr | May | Jun | Jul | Aug | Sep | Oct | Nov | Dec |
| --- | --- | --- | --- | --- | --- | --- | --- | --- | --- | --- | --- |
| | | | | | | | | | | | |
What to do
Noteworthy
Worth the detour
Must see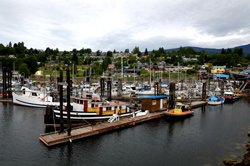 True to its name, the Sunshine Coast does enjoy a lot of sunshine! The Sunshine Coast is one of British Columbia's best kept secrets, due to the fact that it is only accessible by BC Ferries, even though it is part of BC's mainland.
Gibsons is a picturesque town of artists, colourful fishing boats, quirky waterfront shops and friendly people.
WHAT TO DO
* = Interesting ** = worth a detour *** = worth a trip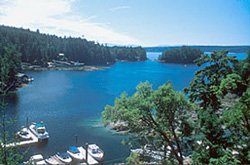 Smuggler Cove Marine Provincial Park*
Just a 45-minute drive from Gibsons, Smuggler Cove Marine Provincial Park is well worth the detour, because it has so much to offer! A host of outdoor activities are available to visitors including hiking, swimming, diving, canoeing and fishing.
Art galleries*
Be astonished by the swell of creativity on the Sunshine Coast. Take guided tours of galleries and studios: watch painters, potters, sculptors, woodworkers, glass blowers and Aboriginal artists at work. At Coast Raven Studio and Gallery, you can buy West Coast Native art directly from the artist!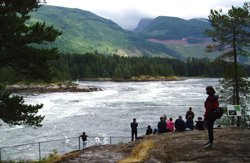 Skookumchuck Narrows Provincial Park*
This superb provincial park is about a 90-minute drive from Gibsons. If you are looking for a short and easy hike for the whole family, this is a great place to go. Skookumchuck is a Chinook First Nation's word meaning "strong water" or "turbulent water". The hiking/walking trail leads to a viewing area for the incredibly turbulent rapids of Skookumchuck Narrows.
Where to eat
$ Inexpensive
$$ Moderate
$$$ Upscale
$$$$ Fine dining
WHERE TO EAT
Smoke On The Water BBQ Shack ($$)
You shouldn't have any trouble finding Smoke on the Water: the succulent smell of smoked and barbecued meat and fish will lead you right to their door! The name is not just a nod to the famous song: the restaurant and its smokehouse are literally located right on the wharf, with a patio overlooking the colourful harbour. This restaurant is a must during your stay in Gibsons!
611 School Road, Gibsons, BC / 604-840-0004
Festivals
Gibsons Landing Jazz Festival
Date: June 19 to 21, 2015 (2016 dates to be confirmed)
Location: Gibsons
Description: The Festival weekend is preceded by "Jazz Week", a full week of live music in local restaurants and other venues to promote the talented musicians of the Sunshine Coast. Attend 2 days of outdoor concerts and activities, and be sure to put on your dancing shoes for the evening performances!
Sea Cavalcade
Date: July 25 to 26, 2015 (2016 dates to be confirmed)
Location: Gibsons
Description: Since 1969, Sea Cavalcade has been entertaining locals and visitors alike with a multitude of activities including an air show, a BBQ, races, live entertainment and fireworks.
Location
Climograph
Very Favourable
Favourable
Unfavourable
Month
Average temperature
min (°C)
Average temperature
max (°C)
Precipitations
(mm)
Overall score
January
-3
3
384
February
-2
4
216
March
-1
7
340
April
3
12
199
May
7
17
129
June
11
21
98
July
15
25
66
August
14
24
83
September
11
21
154
October
7
14
312
November
3
9
478
December
-1
5
380