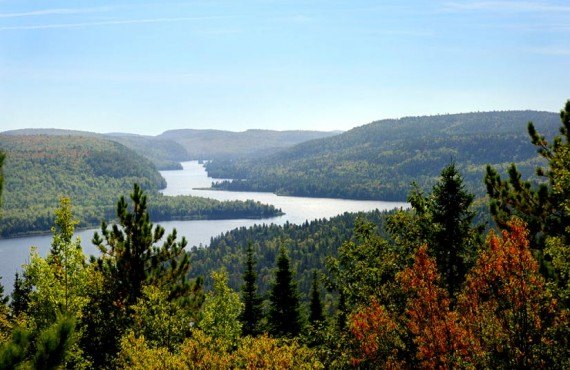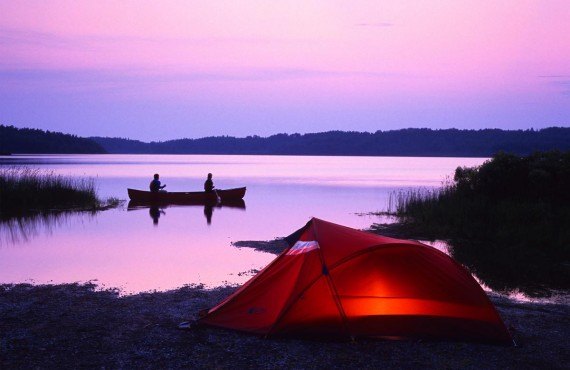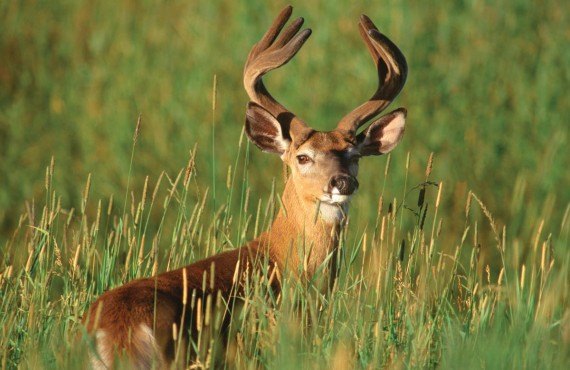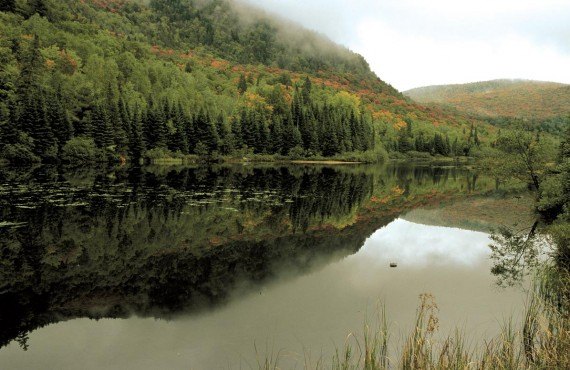 When to visit
Very Favourable
Favourable
Unfavourable
| Jan | Feb | Mar | Apr | May | Jun | Jul | Aug | Sep | Oct | Nov | Dec |
| --- | --- | --- | --- | --- | --- | --- | --- | --- | --- | --- | --- |
| | | | | | | | | | | | |
What to do
Noteworthy
Worth the detour
Must see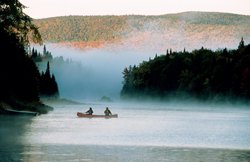 The Mauricie region is an excellent green tourism destination, with its national park and its forests, lakes, mountains and rivers.

La Mauricie National Park is a lush wilderness in one of the oldest mountain ranges in the world, the southern Laurentian Mountains, on the north shore of the St. Lawrence River.
WHAT TO DO
* = Interesting ** = worth a detour *** = worth a trip

LA MAURICIE NATIONAL PARK**
Scenic Parkway*
This 62-kilometre parkway winds its way through the park and along the 16 kilometre long Lac Wapizagonke, offering spectacular views of its beaches and cliffs. The Parkway also leads to a lovely natural sandy beach and picnic area on the shores of Lac Édouard.
Be sure to stop at
Le Passage*
lookout, which affords some of the best views of the park.
Excursion to Waber Falls**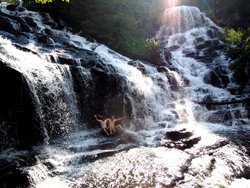 This excursion combines an 8-kilometre canoe trip, a 9-kilometre hike, a picnic lunch (which you bring with you) and a chance to swim in the park's most beautiful waterfall. It is a great opportunity to get some fresh air and exercise in magnificent natural surroundings.
The entire excursion takes take 5 to 6 hours and is of medium difficulty. Arrive early in the morning to make the most of your day.
What should you bring on your excursion?
A picnic lunch
1 to 2 litres of water per person
Sunscreen
Insect repellant
Walking shoes
* You can rent canoes and lifejackets at the park's reception centre (St-Mathieu entrance).
NEARBY
VILLAGE BUCHERON (LUMBERJACK VILLAGE)

Located in the charming village of Grandes-Piles, this museum is a reconstruction of a 20th-century logging camp with more than 25 log buildings (supply shed, dormitories, blacksmith's shop, office, cookhouse, stable, filer's shop and watchtower) as well as hundreds of artefacts.
780 5th Avenue, Grandes-Piles 819-538-7895
SEAPLANE FLIGHT**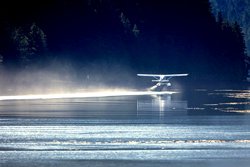 A golden opportunity to enjoy breathtaking views of the vast wilderness of forest, lakes and rivers and La Mauricie National Park - from the air! See the boreal forest at its best!
Bel Air Aviation: 1341 Avenue Tour du Lac, Lac-à-la-Tortue 819-538-8623
CITÉ DE L'ÉNERGIE
Located close to the majestic Shawinigan falls, this unique theme park teaches visitors about the role played by hydroelectric power in Quebec's history. Cité de l'Énergie offers multimedia shows, interactive displays and the second highest observation tower in Quebec. A fun, entertaining and educational experience for visitors of all ages!
1000 Ave. Melville, Shawinigan 1 866 900-2483
---
Activités optionnelles
Where to eat
$ Économique
$$ Budget moyen
$$$ Bonne table
$$$$ Gastronomique
WHERE TO EAT
CRÈPERIE DE FLORE
($)
Located in the countryside in Grand-Mère, this charming small restaurant offers a warm atmosphere and an enjoyable dining experience that features fresh local produce.
3580 50th Ave., Grand-Mère 819 533-2020
LE TROU DU DIABLE
($$)
Le Trou du Diable micro-brewery is a lively Shawinigan hangout where you can sample in-house brews and enjoy meals prepared using fresh regional ingredients. Must-try menu items include the bison tartare, the Saint-Alexis trout and the house sausage. Only open in the evenings.
412 Ave. Willow, Shawinigan 819 537-9151
MAISON CADORETTE
($$)
Situated in Saint-Jean-des-Piles, close to La Mauricie National Park, Maison Cadorette is a B&B and a restaurant offering gourmet dining and a very friendly atmosphere. House specialties: dished of game including pheasant, caribou, venison, ostrich and guinea fowl. Only open in the evenings.
1701 Rue Principale, Shawinigan (Saint-Jean-des-Piles) 819-538-9883
AUBERGE LE BÔME
RESTAURANT
($$$)
Located in an ancestral home in the heart of the village of Grandes-Piles, the restaurant of Auberge Le Bôme B&B serves quality French/Italian cuisine featuring local ingredients. The hospitable Chef Mathilde makes her own smoked salmon, caribou sausages and potted meat; her specialties include roast quail and Arctic char. Pure joy! Only open in the evenings.
720 2nd Avenue, Grandes-Piles 819 538-2805
Road trip
Location
Climograph
Very Favourable
Favourable
Unfavourable
Month
Average temperature
min (°C)
Average temperature
max (°C)
Precipitations
(mm)
Overall score
January
-17
-7
69
February
-15
-5
57
March
-9
2
53
April
1
11
79
May
7
19
73
June
13
24
92
July
15
26
90
August
14
25
74
September
10
21
79
October
4
13
87
November
-1
7
74
December
-11
-3
80