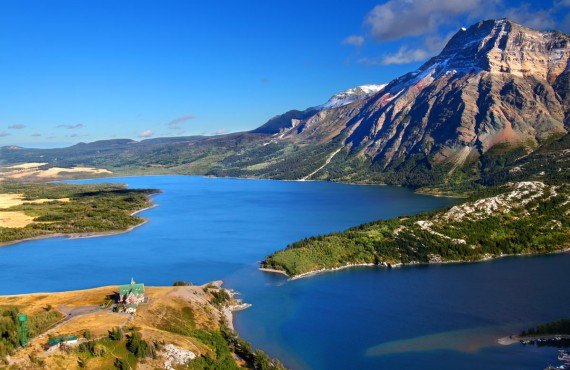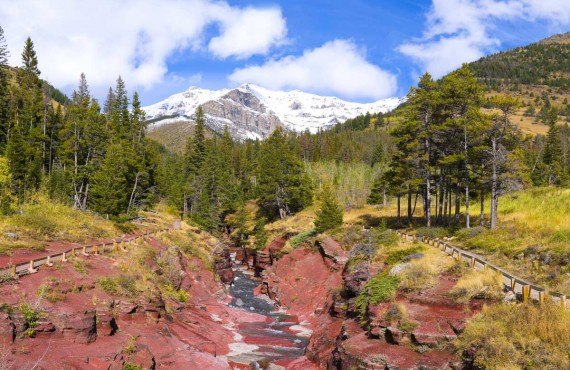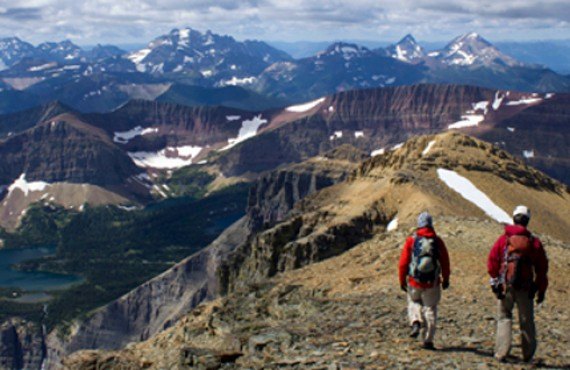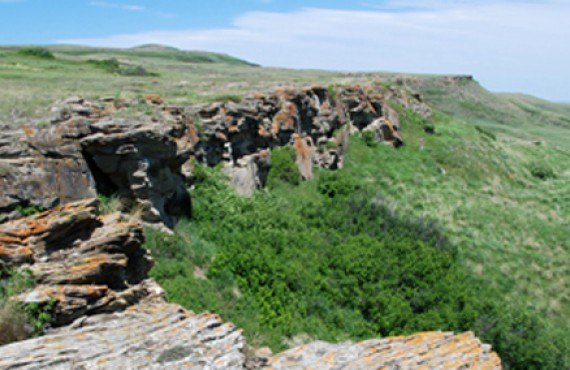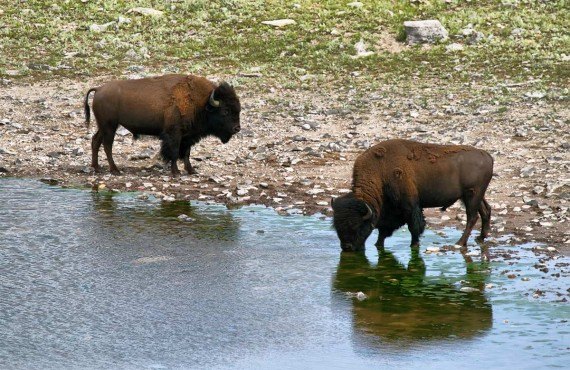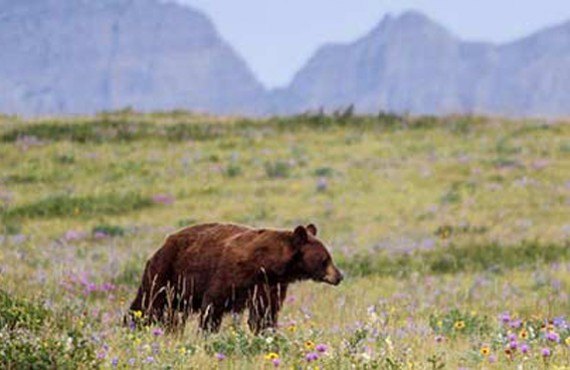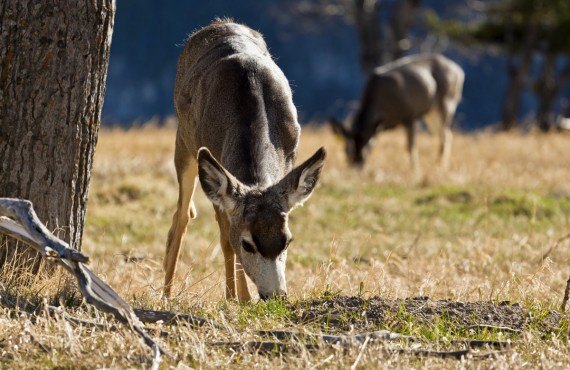 When to visit
Very Favourable
Favourable
Unfavourable
| Jan | Feb | Mar | Apr | May | Jun | Jul | Aug | Sep | Oct | Nov | Dec |
| --- | --- | --- | --- | --- | --- | --- | --- | --- | --- | --- | --- |
| | | | | | | | | | | | |
What to do
Noteworthy
Worth the detour
Must see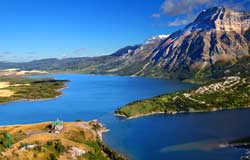 Forming the first International Peace Park in the world together with Glacier National Park (USA), Waterton Lakes National Park is an exceptional nature destination for hikers.
More than 1000 species of plants and flowers can be found here, 175 of which are listed as rare. Twenty species are found only in Waterton, giving you the chance to see plants and wildflowers that are unique in the world.
The park also offers unique opportunities for wildlife watching, as wild animals are simply everywhere! Bears can even be seen on the golf course every day. Keep that in mind if you are looking for a good (safe) place do some bear watching!
Hike to Crypt Lake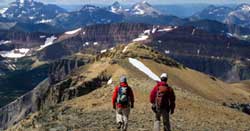 This is a challenging hike for even the most seasoned hikers, covering 17.2 kilometres with an elevation of more than 2200 metres. But the spectacular views are definitely worth the effort. In addition to the magnificent scenery, you will have to crawl through a long tunnel carved through the rock before reaching the shores of Crypt Lake. Time: about 6 hours.
---

Panoramic boat tour
This 2-hour tour will take you to Goat Haunt, the northern gateway to Glacier National Park. This excursion features some of the most spectacular scenery the Rocky Mountains have to offer. Don't forget your camera: in addition to the beautiful landscapes, you are sure to see wildlife (eagles, bears, moose, bighorn sheep, and more).
---

Cameron Lake
The drive to Cameron Lake is an unforgettable 16-kilometre stretch of winding (but accessible) mountain road revealing one breathtaking vista after another. Along the way, stop at the national historic site commemorating the first oil well in Western Canada. The road ends at beautiful Cameron Lake. There is a short 1.6 kilometre hiking trail along the western shore of the lake.
---

Red Rock Canyon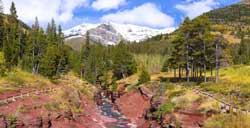 The Red Rock Parkway crosses the undulating prairie of Blakiston Valley for 15 kilometres, ending at Red Rock Canyon where the mountains meet the prairies. At the end of the road, a 2-kilometre self-guided loop trail allows visitors to explore the edge of the canyon. Spectacular wildflower meadows are in bloom along the parkway in June, and wildlife sightings are common.
---


NEARBY
Head-Smashed-In Buffalo Jump
This open-air museum will teach you about the culture of the Blackfoot Nation. Long used for stampeding buffalo, the site is now a
UNESCO World Heritage Site
that bears witness to the ecological, mythological, archaeological and technological heritage of the area.
---
Optional activity
Where to eat
$ Inexpensive
$$ Moderate
$$$ Upscale
$$$$ Fine dining
Bayshore Lakeside Chophouse ($$)
Something between a classic steakhouse and an upscale restaurant, Bayshore Lakeside Chophouse provides unparalleled views of Waterton Lake. The menu features international cuisine and an interesting wine list including a number of wines from the Okanagan Valley.
111 Waterton Avenue, Suite 101 / 403-859-2211
---

Wieners of Waterton ($)
The best hot dogs in the world are in Waterton, it would appear! After a long day in the great outdoors, you will be only too happy to stop here for a bite to eat by the outdoor fireplace. This little restaurant offers freshly-made gourmet hotdogs: even the buns are baked fresh in-house every morning!
301, Windflower Avenue / 403-859-0007
Where to sleep ?
Festivals
Waterton Wildflower Festival
Date: to be announced
Location: Waterton
Description: Known as the wildflower capital of Canada, the spectacular setting of Waterton Lakes National Park is home to more than 1000 species of native plants and wildflowers. Of these, 175 species are listed as rare in Alberta and twenty are found only in Waterton.
---

Waterton Wildlife Weekend
Date: to be announced
Location: Waterton
Description: Waterton Lakes National Park holds more wildlife diversity than any other national park in Canada. In fact, it is rare to not see some sort of wildlife in Waterton. This little festival was created in honour of this diversity and to showcase the animals of the Rocky Mountains.
Road trip
Location
Climograph
Very Favourable
Favourable
Unfavourable
Month
Average temperature
min (°C)
Average temperature
max (°C)
Precipitations
(mm)
Overall score
January
-11
-1
43
February
-8
2
30
March
-6
5
46
April
-2
11
54
May
3
15
88
June
6
20
110
July
8
25
34
August
7
25
34
September
5
20
48
October
1
12
46
November
-4
5
41
December
-9
0
46