#1: CANCELLATION PROTECTION = 4.5% of package price
Cancel your trip at no extra cost.

Reimbursement:

We reimburse the total cost of the Authentik package, minus the deductible (= 10% of package price).
* 5.5% of total price
if the package includes airfare.
Cancellation Protection details
---

#2: MEDICAL + BAGGAGE + LIABILITY
Covers 100% of hospital expenses and repatriation.
Refunds up to 1 150 € for expenses arising from baggage damage or loss during travel (initial departure and final return).
Personal liability coverage up to 4 575 000 € for corporal damage and up to 450 000 € for damage to property.

Medical + Baggage + Liability coverage details
RATES
Departures from countries within the European Union
1 week
From 8 to 14 days
More than 14 days
Less than 36 years old
13 €
25 €
34 €
From 36 to 69 years old
16 €
30 €
41 €
Subscribe online
---

INSURANCE WITH YOUR CREDIT CARD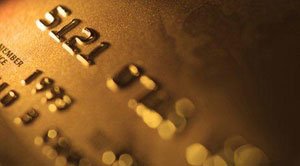 You're all set for your family vacation in Canada . You've packed your bags, cancelled the newspaper, emptied the fridge. Just a few hours left to go before your vacation begins…
And then, at the last minute, your daughter develops an ear infection and your doctor recommends cancelling the trip.
Imagine your frustration when you realize that the insurance provided through your credit card doesn't cover this type of claim.
---

TRAVEL INSURANCE GLOSSARY
It can be difficult to know what type of travel insurance you need.
Here is a short glossary of the coverage that is often included in a travel insurance plan:
Cancellation
Trip cancellation insurance reimburses you if you must cancel your trip for any of the reasons stipulated in the contract. Illness, death and accident are the most common causes of trip cancellation.
Medical
Medical insurance includes several components. The most important of these are:
Hospitalization: Medical insurance covers hospital expenses abroad. Note that hospital expenses are very high in Canada and North America. Get insurance with coverage of at least $200,000 (or unlimited).
Prescription drugs: Medical insurance covers prescription drugs in the event of accident or illness.
Repatriation: Medical repatriation insurance will arrange for you to return home to receive care in the event of injury or serious illness, and will arrange for the return of deceased remains back to the place of residence in the event of death. Exact coverage varies from one insurance policy to another.
Civil liability: Civil liability insurance covers expenses due to injury to a 3rd person or damage to that person's property. The amount of coverage often depends on the type of damages.
Baggage
In the event of loss, damage or theft of luggage, the insurance company will reimburse the depreciated value of your lost, damaged or stolen possessions in accordance with the terms of the contract.