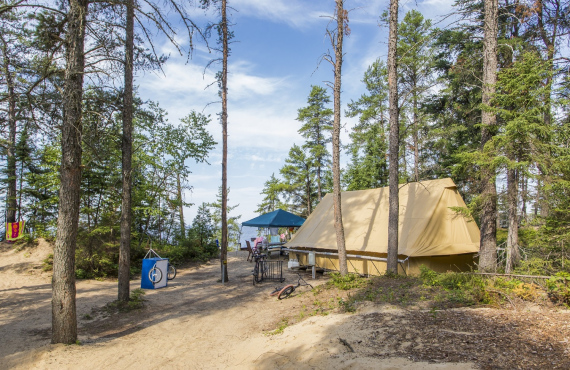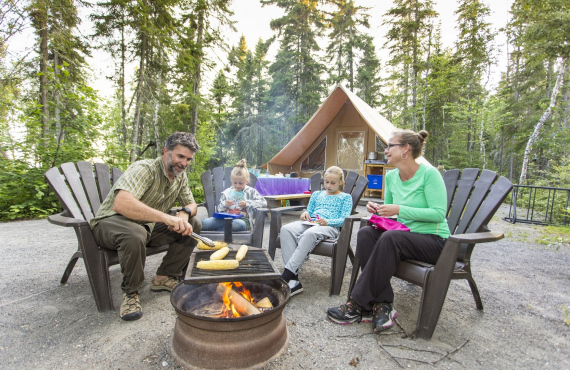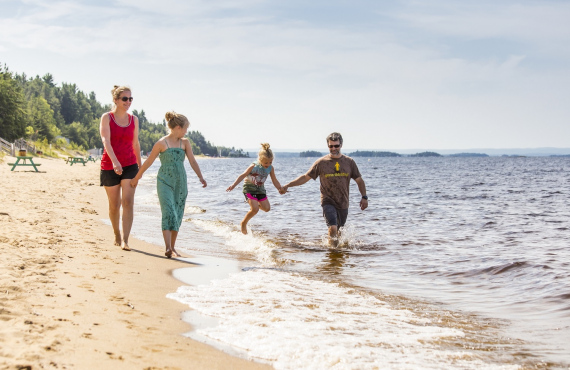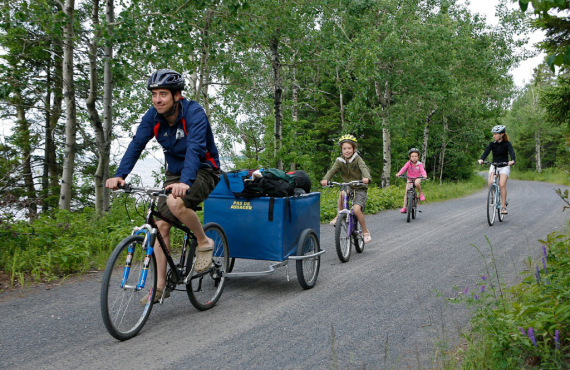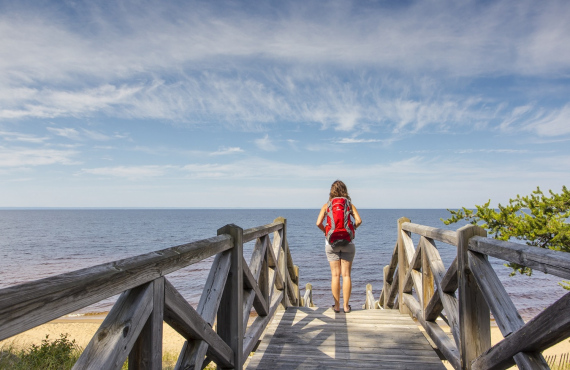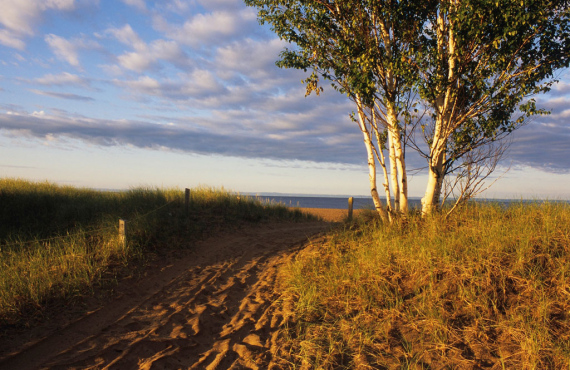 Services
kitchenette
no
parking
free
swimming pool
no
Wi-Fi
no
restaurant
no
gym
no
Charging station
no
laundry
no
Description
Come and try a stay in a Ready-to-camp tent in the heart of Pointe-Taillon National Park; where several kilometers of sandy beach await you.
Ideal for nature lovers who are less fond of traditional camping, the cozy Ready-to-camp tent is the answer to all your worries! No need to set up anything, everything will be ready to welcome you. You will just have to relax and enjoy the moment!
For cycling enthusiasts, don't miss out on exploring the destination by biking the park's trails network which totals 45 km, 16 km of which are linked to the Véloroute des Bleuets.
Ready-to-camp
Access to washrooms with toilets and showers ($)
Firewood for sale ($)
Nature interpretation activities
Hiking trails
Access to the beach
Bike rental ($)
Watercraft rental ($)

NB: The Migrateur area is only accessible by bike (about 15 minutes). Bike and trailer rentals are already included for this specific area for the whole duration of your stay.

Eco-friendly accomodation : This hotel makes significant efforts to reduce its environmental impact by promoting their sustainability policies with their guests.
** Bedding is not included with your lodging. Ask your road trip specialist about available options.
Chalet type
2 queen beds separated by a canvas
Kitchen equipement
Propane camp stove
Picnic table
Small refrigerator
Space heating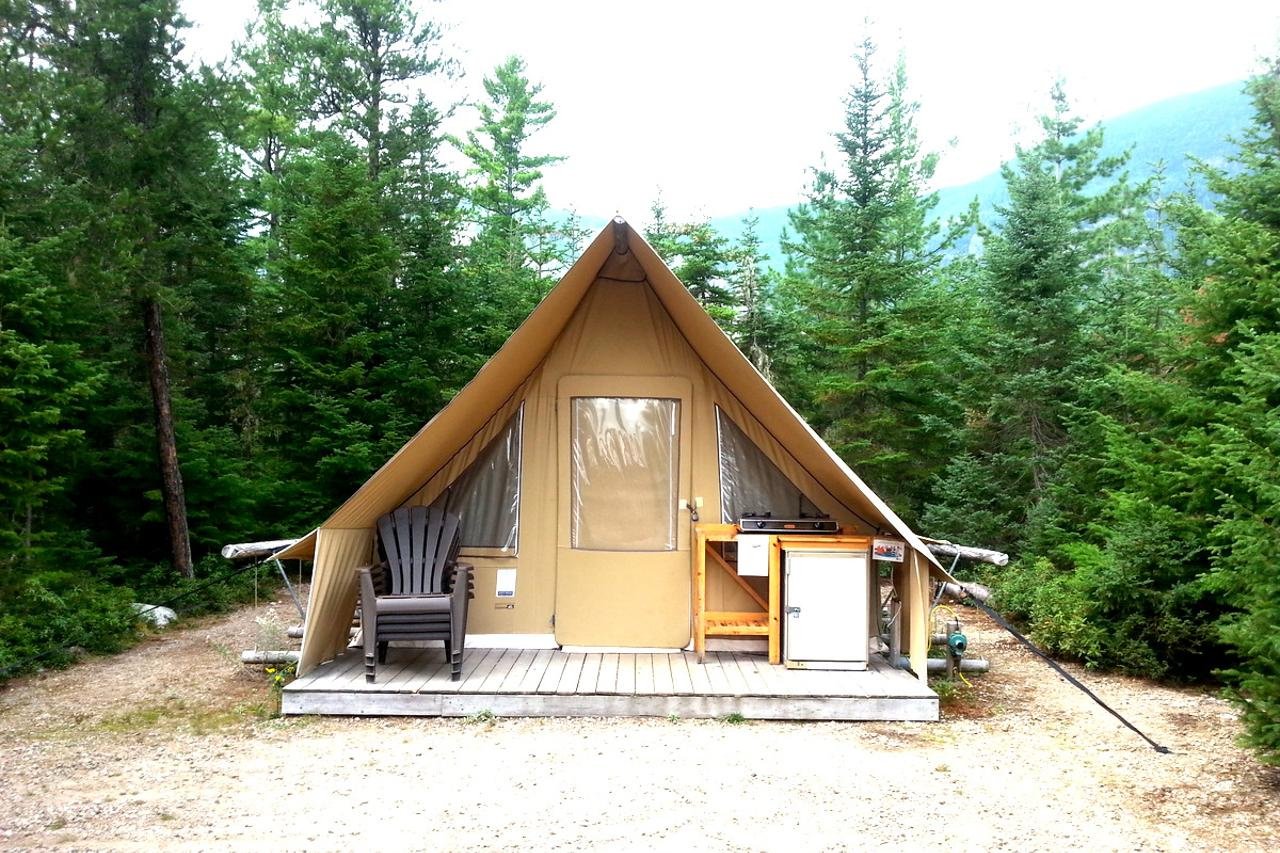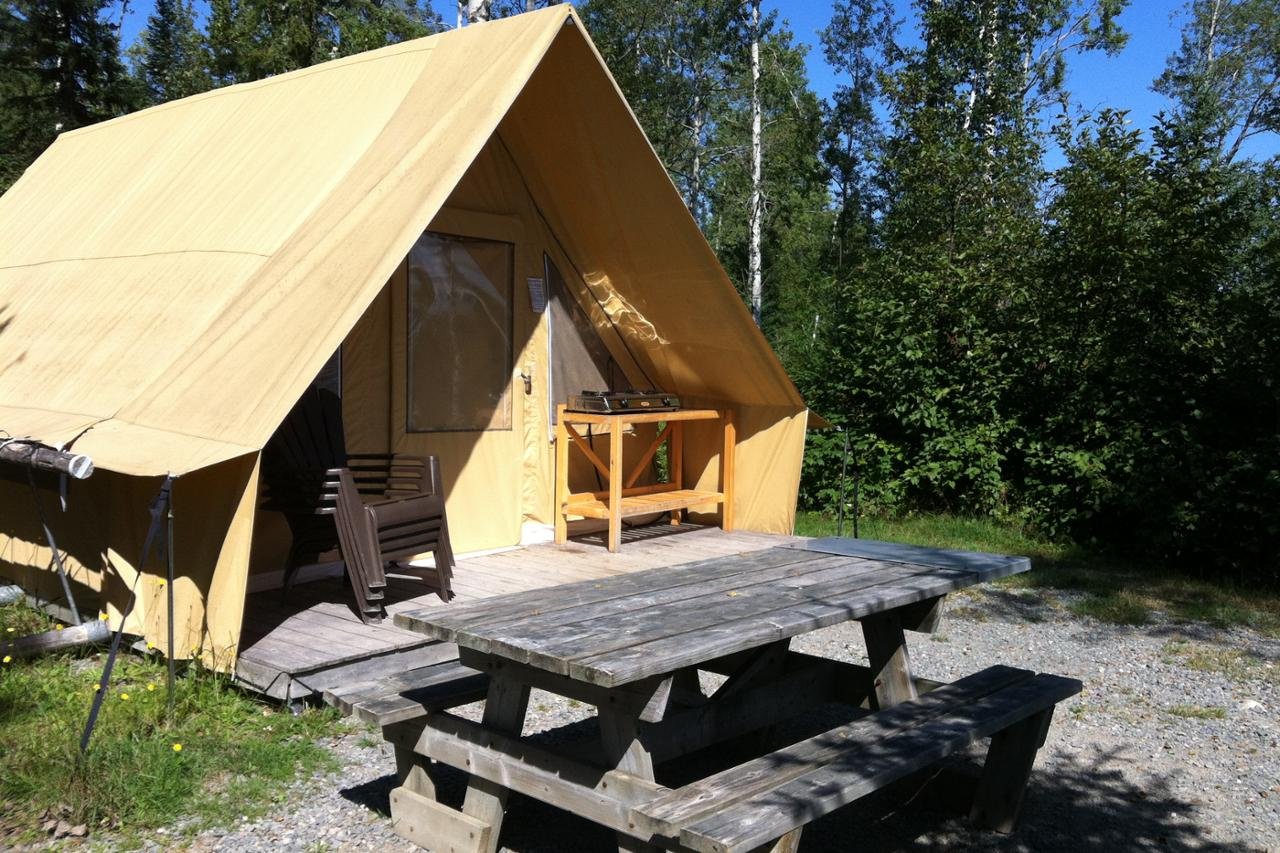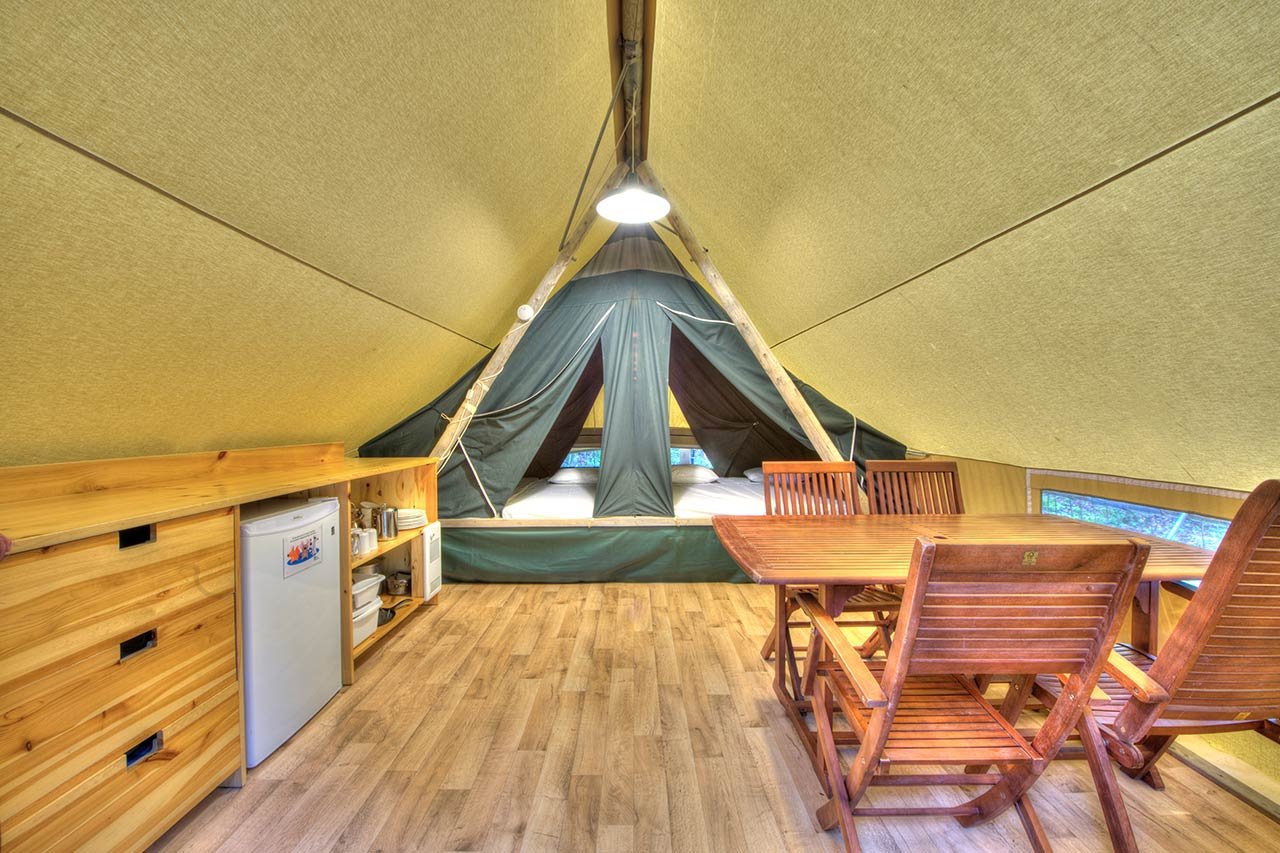 Location
Secteur: Le Migrateur (835, rang 3 Ouest, Saint-Henri-de-Taillon), Saint-Henri-de-Taillon, (QC)