Where to eat in Quebec City ?
Welcome to the Old Capital!
Before I leave on a trip, I like to make a list of restaurants and cafes to try. I find it a great way to experience the local culture! 
And let's be honest, when my tummy is happy, everyone is better off.
If you're like me, you'll definitely appreciate these suggestions of places to try during your next trip to Quebec City. 

 
#1. Ciel Bistro Bar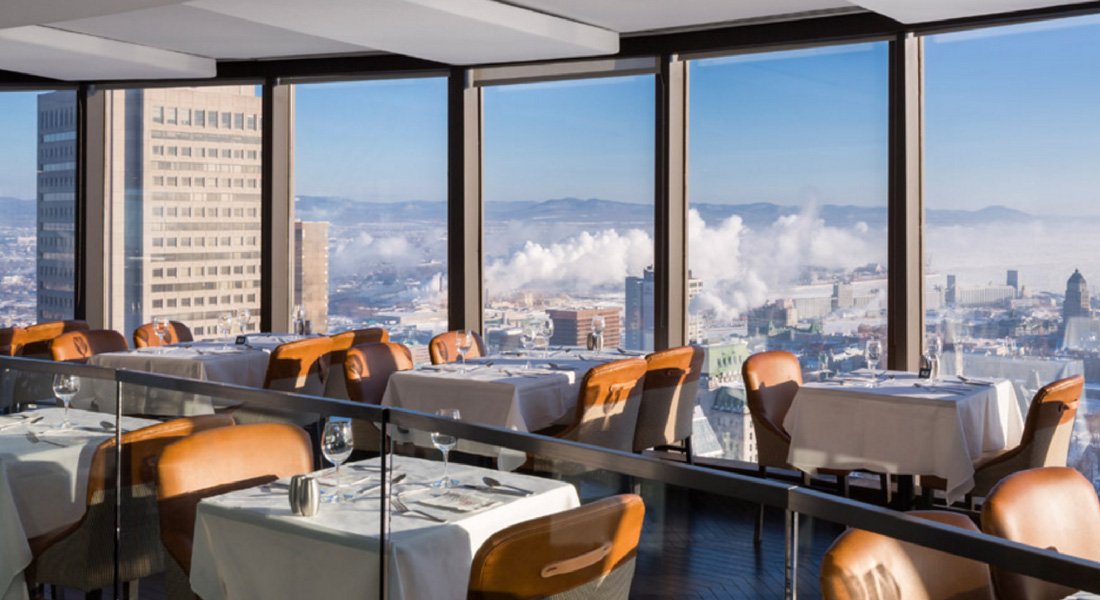 Revolving restaurants are often popular in large cities, as they generally offer spectacular panoramic views. 
Ciel Bistro Bar is no exception!
The dinner prices are quite reasonable for a good quality meal. Anyway, nothing's too good when you're on holiday!
Honestly, imagine sitting down to a duo of Quebec lamb, while enjoying a sweeping view of the city lights. Sounds tempting, doesn't it? 
Note that the restaurant also has a breakfast / brunch menu on weekends.
By the way, during your stay, you will quickly realize that breakfast is an important part of our day...
If you're more into cocktails, the bar is open for a drink (or several), as long as you're 18 or over. 
Don't forget to reserve your table
#2. Aux Anciens Canadiens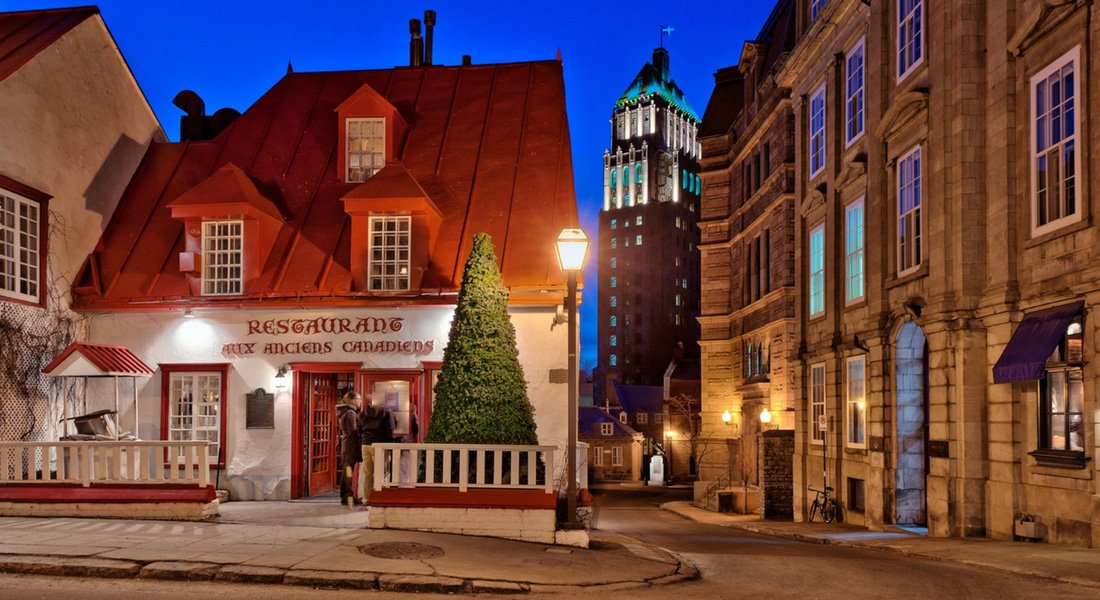 Enjoy a typically French-Canadian dining experience. 
The restaurant is housed in a magnificent old building (the oldest house in Old Quebec, built in 1675). You'll feel like you've travelled back in time!
The menu focuses on traditional Quebec cuisine served in five dining rooms, all decorated with antiques.
Dishes includes the famous Lac St-Jean meat pie with wild game, meatball ragoût, pea soup, and other local classics such as maple pie.
For big appetites, I highly recommend "Grandpa's Treat": it's a real feast!
This spot is very popular with tourists. Be sure to reserve your table by email or by phone. 
Note that email reservations take 48 hours to process and require written confirmation. In short, it's better to reserve by phone. 
#3. Chez Victor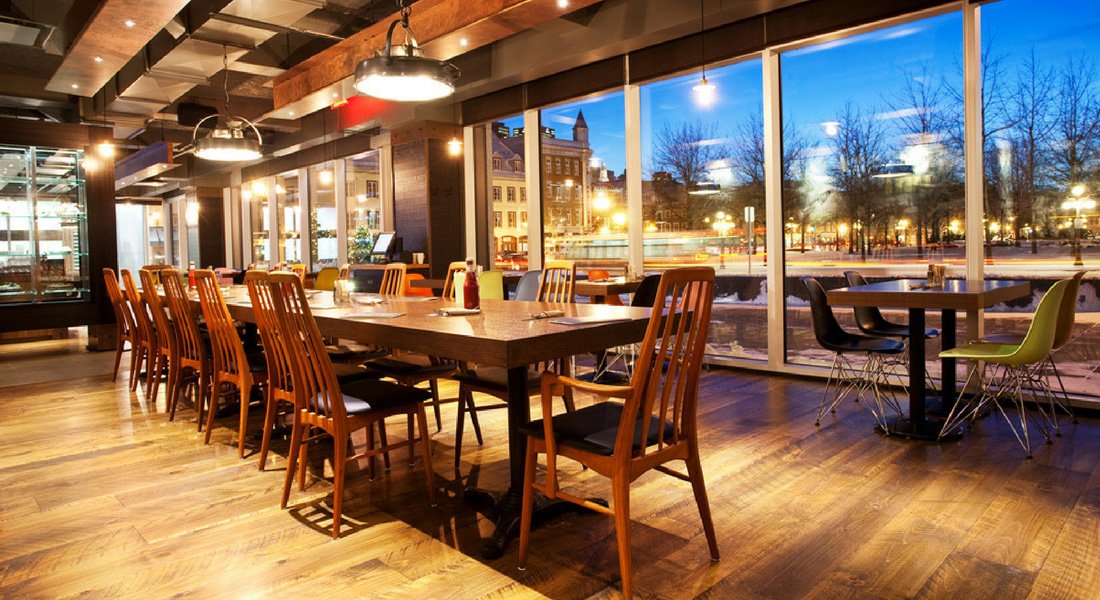 Fan of a good gourmet burger? You simply must try the ones at Chez Victor. 
Just thinking about it makes me want to take a road trip to Quebec City...
There are several locations and each one has its own personalized decor. If you're staying in Old Quebec, the most practical would be the one on St-Paul street. 
Don't hesitate to step out of your comfort zone when it comes to choosing your burger. Otherwise, trust the chef and order the burger of the week!  
And while you're at it, let yourself be tempted by one of their famous poutines (maybe to share).
 My favourite poutine on the menu? "Gnocchi'ds on the Block"!  
#4. Le Cochon Dingue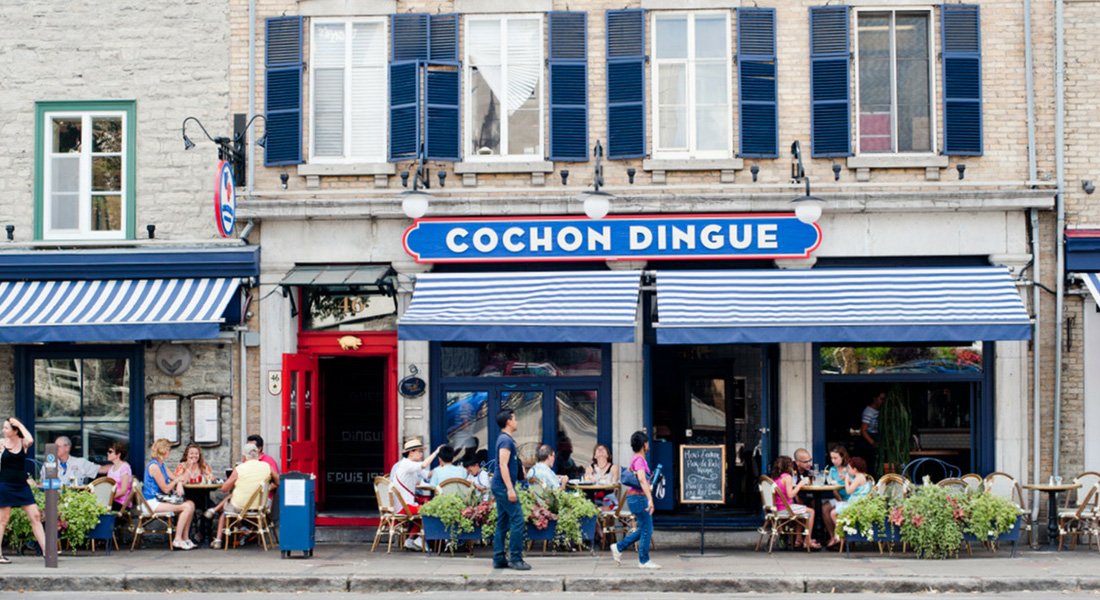 The Cochon Dingue serves very good bistro fare! "A little bit of Parisian bistro and a wildly contagious Quebec joy of life" is what it says on the restaurant's website.
There are four locations in Quebec City, but the most interesting one for visitors is the one in the heart of the Petit-Champlain district. 
In fact, it was the first Cochon Dingue to open, in 1979.
Steak and Fries is the house speciality, but I must admit I have a soft spot for their breakfasts! 
Let yourself be tempted by the "Breakfast poutine" or by the "Smoked salmon and double cream brie" eggs Benedict. Let me know what you think.
If you love a good terrace, go to the location at 46 Boul. René-Lévesque Ouest. It's one of the most beautiful (hidden) terraces in town!
#5. Le Saint-Amour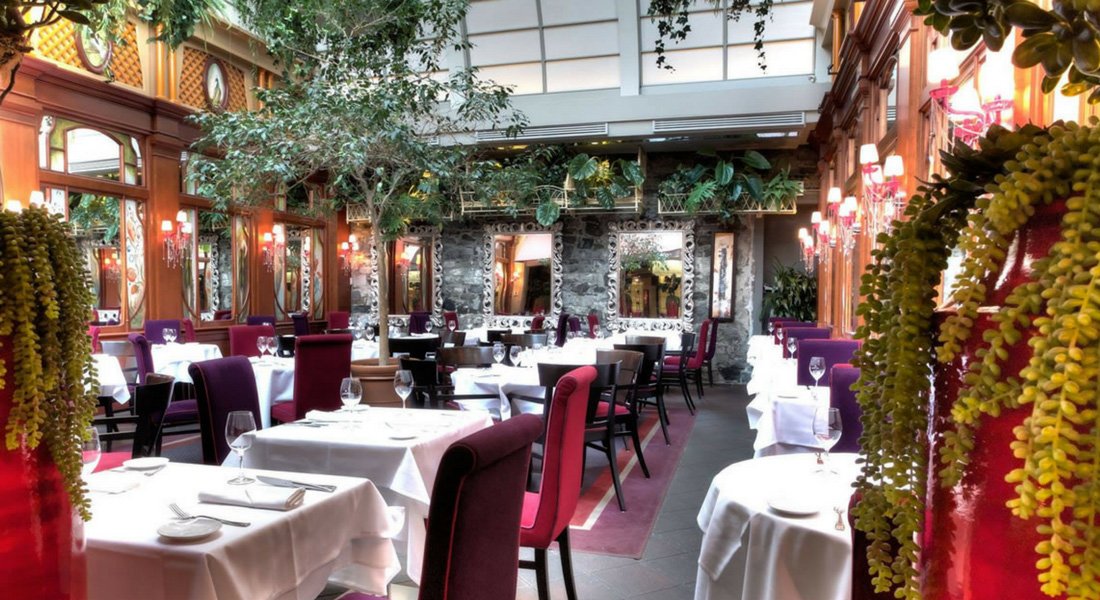 Want to treat yourself? This is the place to go!
The renowned Chef Jean-Luc Boulay will welcome you with open arms to his gourmet restaurant. 
Prepare yourself for an absolutely delectable fine dining experience featuring the best local products.
Combining tradition and innovation, the Saint-Amour is ranked among the Top 10 favourite restaurants of travellers to Canada, on the Tripadvisor website.
Wine connoisseurs will appreciate the wine list, one of the ten best in Canada. 
If you fall in love with Chef Boulay's cuisine, or are already a fan, I strongly suggest trying his other restaurant, the boreal bistro Chez Boulay.
The menu features Northern cuisine, with dishes crafted from Northern Canadian products. 
And there you go!
What other restaurants would you add to this list? 
Don't hesitate to share your thoughts in the comments section below.