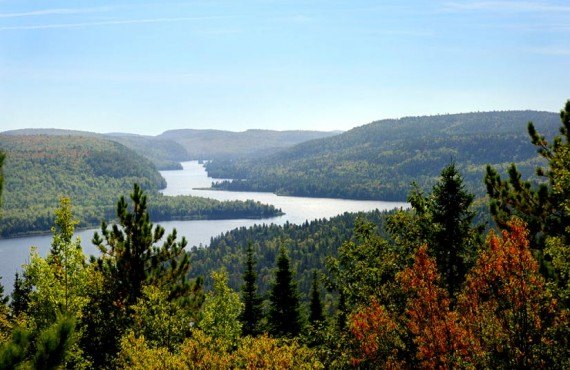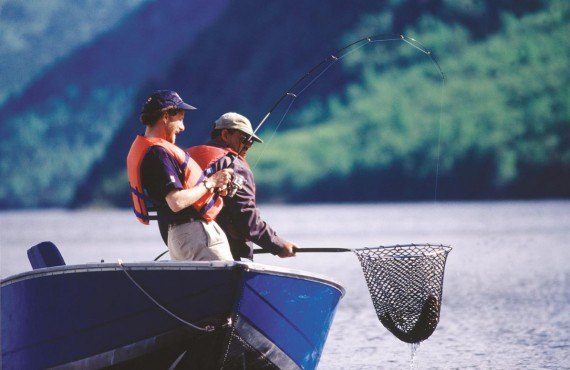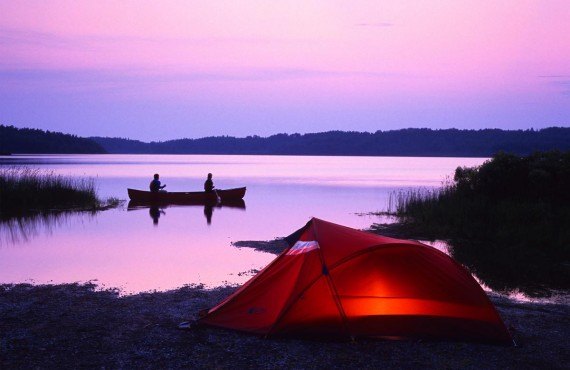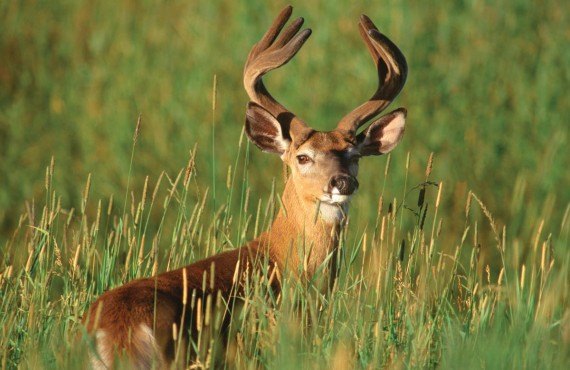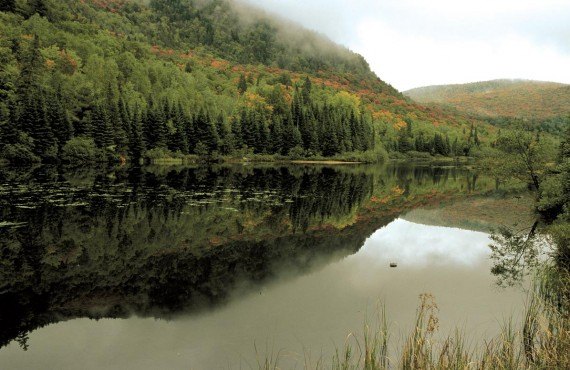 What to do
Noteworthy
Worth the detour
Must see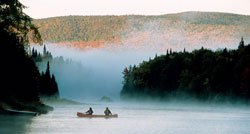 The Mauricie region is an excellent green tourism destination, with its national park and its forests, lakes, mountains and rivers.

La Mauricie National Park is a lush wilderness in one of the oldest mountain ranges in the world, the southern Laurentian Mountains, on the north shore of the St. Lawrence River.

LA MAURICIE NATIONAL PARK

Scenic Parkway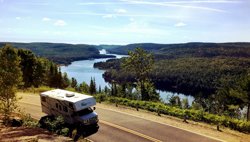 This 63-kilometre parkway winds its way through the park and along the 16 kilometre long Lac Wapizagonke, offering spectacular views of its beaches and cliffs. The Parkway also leads to a lovely natural sandy beach and picnic area on the shores of Lac Édouard.

Be sure to stop at Le Passage lookout, which affords some of the best views of the park.
LA MAURICIE NATIONAL PARK
Season: The park is open year-round, but the period during which services are available varies according to sector.
Visitor centres:
The Saint-Jean-des-Piles Reception Centre (chemin du Parc National) is open from mid-May to early September, Saturday-Thursday from 9 a.m. to 5 p.m. and Fridays from 9 a.m. to 7 p.m., and early September to mid-October, Saturday-Thursday from 9 a.m. to 4:30 p.m. and Fridays from 9 a.m. to 7 p.m.

The St-Mathieu-du-Parc Reception Centre (chemin Saint-Mathieu-du-Parc) is open from mid-May to early September, Saturday-Thursday from 9 a.m. to 5 p.m. and Fridays from 9 a.m. to 7 p.m., and early September to mid-October, Saturday-Thursday from 9 a.m. to 4:30 p.m. and Fridays from 9 a.m. to 7 p.m.
Entrance fee: $8.50/adult/day and free for youth aged 17 and under.
Excursion to Waber Falls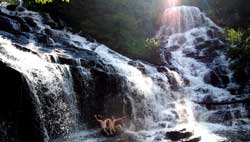 Distance (round-trip): 9.2 km (canoe) / 6.9 km (hiking)
Time (round-trip): 6-8 hours
Level: Intermediate
This excursion combines an 9.2-kilometre canoe trip, a 6.9-kilometre hike, a picnic lunch (which you bring with you) and a chance to swim in the park's most beautiful waterfall. It is a great opportunity to get some fresh air and exercise in magnificent natural surroundings.

The entire excursion takes take 5 to 6 hours and is of medium difficulty. Arrive early in the morning to make the most of your day. It is possible to swim in the falls from June 24 until mid-September.
What should you bring on your excursion?
A picnic lunch and snacks
1 to 2 litres of water per person
Sunscreen
Insect repellant
Walking shoes and water shoes
Swimsuit and hat/cap

You can rent canoes and lifejackets at the park's picnic areas: Shewenegan, Wapizagonke and Lac Edouard.
NEARBY

VILLAGE DU BUCHERON (LUMBERJACK VILLAGE)
Located in the charming village of Grandes-Piles, this museum is a reconstruction of a 20th-century logging camp with more than 25 log buildings (supply shed, dormitories, blacksmith's shop, office, cookhouse, stable, filer's shop and watchtower) as well as hundreds of artifacts.
Open from early June to Thanksgiving (2nd Monday in October), Wednesday-Sunday from 10 a.m. to 5 p.m.
---

SEAPLANE FLIGHT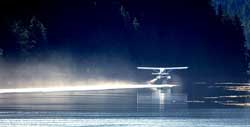 A golden opportunity to enjoy breathtaking views of the vast wilderness of forest, lakes and rivers and La Mauricie National Park - from the air! See the boreal forest at its best!
Flights are possible from May 1 until October 30.
---

CITÉ DE L'ÉNERGIE
Located close to the majestic Shawinigan falls, this unique theme park teaches visitors about the role played by hydroelectric power in Quebec's history. Cité de l'Énergie offers multimedia shows, interactive displays and the second highest observation tower in Quebec. A fun, entertaining and educational experience for visitors of all ages!
Tours available daily from early June to late September, 10 a.m. to 5 p.m.
---
Optional activities
Where to eat
$ Inexpensive
$$ Moderate
$$$ Upscale
$$$$ Fine dining
PUB PRUNEAU ($)
This friendly little restaurant has been part of the Mauricie food scene for more than 10 years. Customers come for the warm welcome and for the tasty kaiser burgers (their specialty!) with home fries. Also serves pizzas and other "snack bar" food (poutine, hotdogs, etc.).
Open daily from 11 a.m. to 8-9 p.m in peak season.
---

MICROBRASSERIE LE TROU DU DIABLE ($$)
Le Trou du Diable micro-brewery is a lively Shawinigan hangout where you can sample in-house brews and enjoy meals prepared using fresh regional ingredients. Must-try menu items include the bison tartare, the Saint-Alexis trout and the house sausage.
Open everyday from 3 p.m.
---

CAFÉ LE BUCOLIQUE ($$)
This charming small café in an ancestral home in Ste-Flore offers a warm friendly atmosphere, a rustic vintage decor and delicious home-cooked food. Enjoy the best coffee in town and savour the moment!
Open Friday-Sunday from 9 a.m. to 3 p.m.
---

LA POINTE À BERNARD ($$-$$$)
For more than 15 years, this friendly bistro has been serving French cuisine with a distinctly Quebec twist. The menu features fish, grilled meats with sauce and sides, pizza, pasta and colourful salads.
Open Wednesday-Friday from 11:30 a.m. to 2 p.m. and from 5 p.m. to 9 p.m. on Saturday too.
---

L'AUBERGE AUX GOGLUS ($$$)
Situated in Saint-Jean-des-Piles, close to La Mauricie National Park, Auberge aux Goglus is an inn and also a restaurant where you can enjoy fine cuisine in a warm atmosphere. The menu changes with the seasons. Bring your own wine!
Open Friday-Sunday from 5:30 p.m.
---

L'AUBERGE LE BÔME ($$$)
Located in an ancestral home in the heart of the village of Grandes-Piles, the restaurant of Auberge Le Bôme B&B serves quality French/Italian cuisine featuring local ingredients. The hospitable Chef Mathilde makes her own smoked salmon, caribou sausages and potted meat; her specialties include roast quail and Arctic char. Pure joy!
Open Monday-Wednesday from noon to 8 p.m.
---
*** Hours may vary ***
Map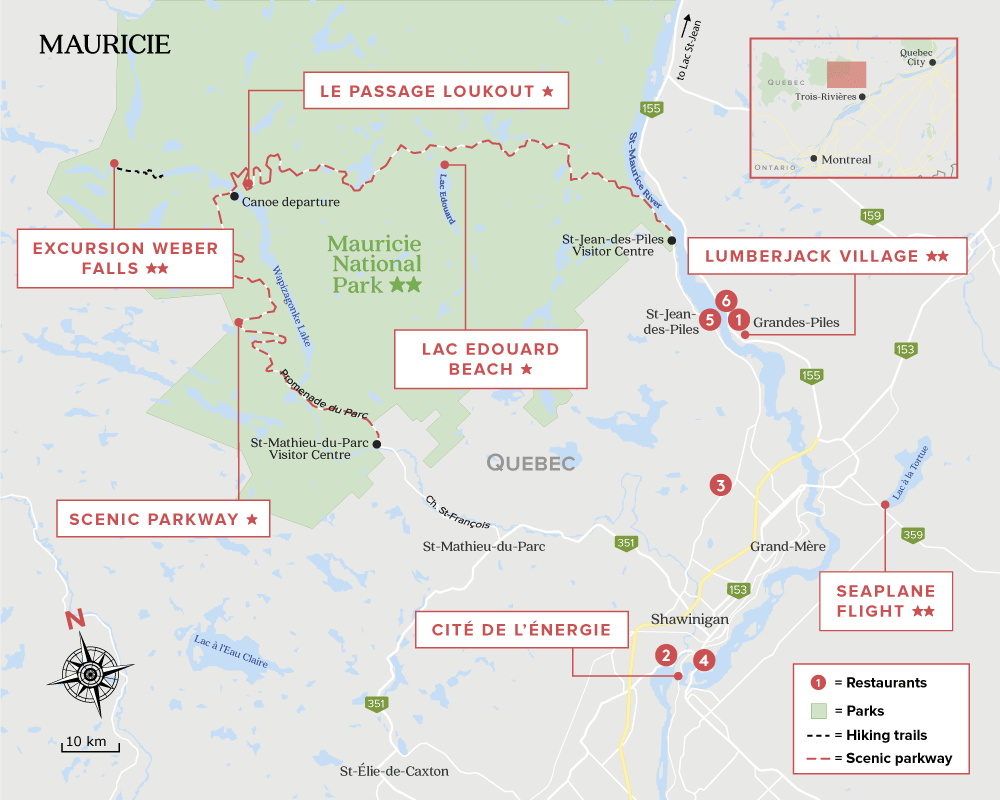 When to visit
Very Favourable
Favourable
Unfavourable
| Jan | Feb | Mar | Apr | May | Jun | Jul | Aug | Sep | Oct | Nov | Dec |
| --- | --- | --- | --- | --- | --- | --- | --- | --- | --- | --- | --- |
| | | | | | | | | | | | |
Climograph
Very Favourable
Favourable
Unfavourable
Month
Average temperature
min (°C)
Average temperature
max (°C)
Precipitations
(mm)
Overall score
January
-17
-7
69
February
-15
-5
57
March
-9
2
53
April
1
11
79
May
7
19
73
June
13
24
92
July
15
26
90
August
14
25
74
September
10
21
79
October
4
13
87
November
-1
7
74
December
-11
-3
80
Travel reviews
Just travelled and hiked through the park with the great views, whish I had another day
Just travelled and hiked through the park with the great views, whish I had another day
Download our travel guide