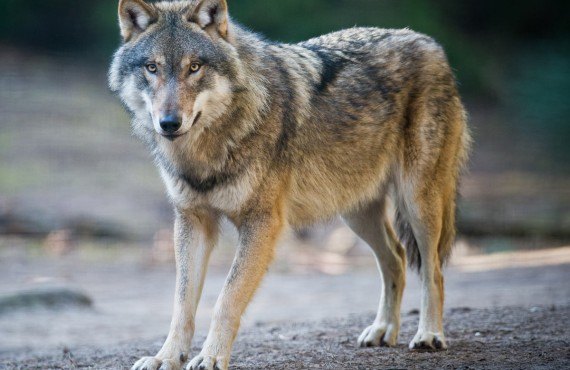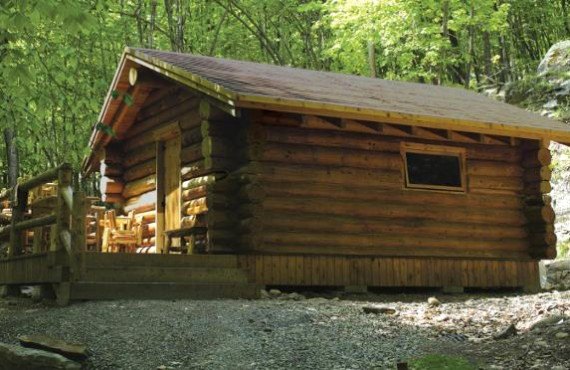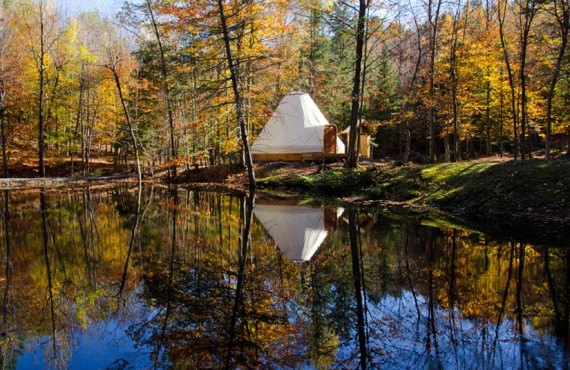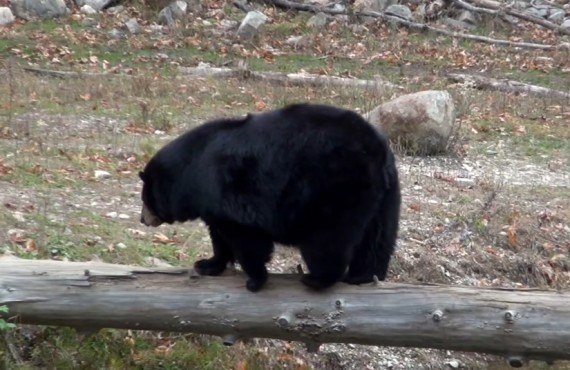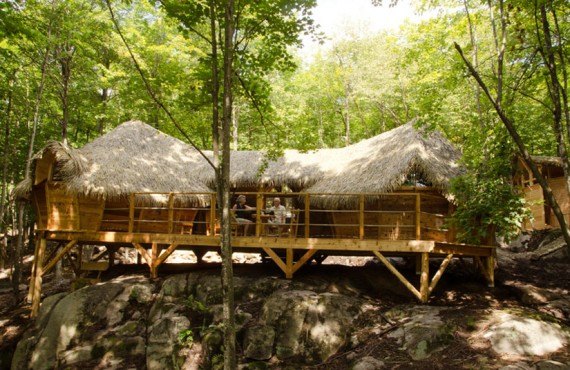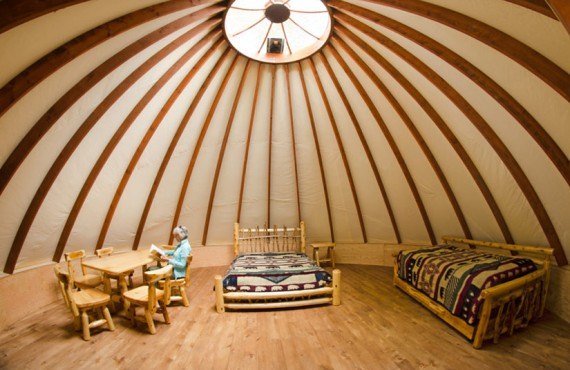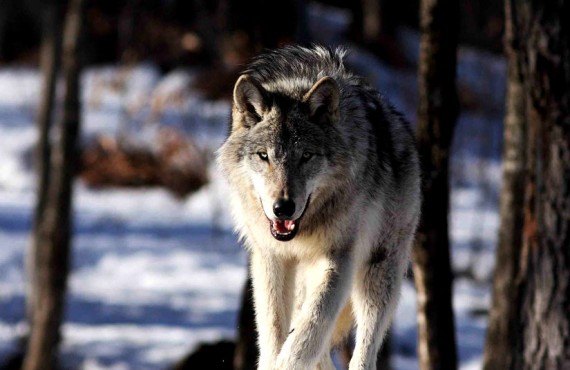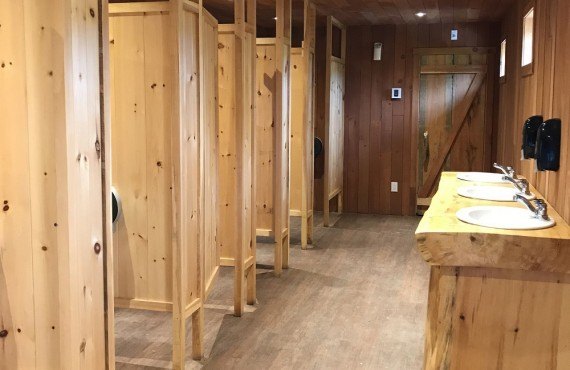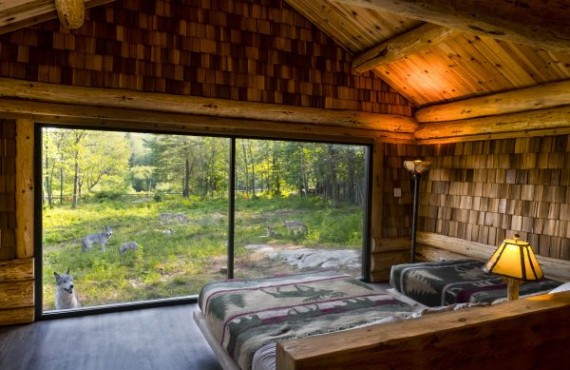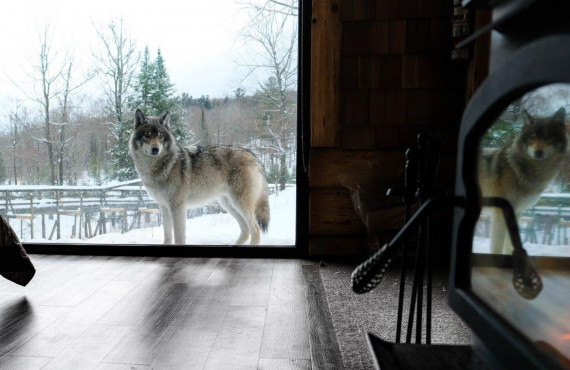 Details
Welcome to Parc Omega!
Arrive during the day, at the time of your choice. If you arrive early, you will have the chance to drive your car through the animal park, discovering many species of wild animals living in freedom.
At Parc Omega, Canada's wildlife welcomes you to its natural habitat: wolves, black bears, moose, elk, beavers, bison, and much more...
Animal photography buffs and nature lovers will be thrilled with Parc Omega's unique concept: the park's 15-km trail winds its way through an extraordinarily varied landscape of lakes, meadows, small valleys, forests and rocky hills.
Settle into your accommodations at the end of the afternoon. You can choose to stay in a prospector tent, a Wi-tente or a cabin on stilts, all nestled in the heart of the park, next to your wild neighbours (depending of the accomodation): wolves and black bears that you can admire from the safety of an ingenious footbridge.
Dinner at your own convenience. We suggest dining at one of the small restaurants in Montebello, just a few minutes from the park.
Then return to the site for a one-of-a-kind adventure: an evening and a night spent in complete communion with nature!
Will you hear the howl of the wolves? Will you be visited by raccoons?
Wake up in the forest after a memorable night. Enjoy breakfast in your tent to the sound of leaves rustling in the trees, punctuated by animal cries.
The adventure does not end there: prolong the enjoyment with a visit to the Old Farm on a tractor-pulled wagon, take a walk along the forest trails, or even drive through the park one last time.
Reluctantly you say goodbye to Parc Omega, your hearts and minds filled with images of wildlife and unique experiences. It's time for your next Canadian adventure!
Rates
from

$

593

Price per person (double occupancy) includes:
A night's accommodation in a prospector tent, a Wi-tent or a cottage on stilts
Linens (sheets and towels)
18-litre jug of drinking water
Basic kitchen equipment
Composting toilets
Solar lighting
Entry to Parc Omega
Access to washroom facilities (toilets and showers) during park opening hours
Applicable taxes
Notes
Arrival at Parc Omega: Between 10:00 a.m. and 6:00 p.m.
Check in to your accommodations: Between 4:00 pm and 6:00 p.m.
Check out of your accommodation: The following morning between 8:00 a.m. and 11:00 a.m.
Departure from Parc Omega: Between 8:00 a.m. and 6:00 p.m.
Season: May 16 to October 12
Location: Parc Omega (Montebello)


* Each prospector tent can house 6 people, les Wi-tent 4 people, et la cabin on stilts 7 people.

* The kitchen equipment is very basic and may be used for breakfast in your tent or cabin. It includes disposable dishes (plates, bowls, cups and cutlery), a coffee maker, a toaster, a basin with biodegradable dish soap and a dish rag.

* Only Wi-tents can be heated. Firewood can be purchased on location.

* The washrooms are only accessible during park opening hours:
10:00 a.m. to 4:00 p.m. from May 16 to June 19
9:00 a.m. to 5:00 p.m. from June 20 to Sept. 7
10:00 a.m. to 4:00 p.m. from Sept. 8 to Oct. 12
Travel reviews
GREAT EXPERIENCE
Amazing place and views!! Very well organized and clean kitchen and bathrooms. However, the description for what is included is not accurate. It says 18 lt of water are included, but that does not apply for the teepee. Also, we called the hotel to ask if fires would be permitted during our stay and they said yes. But when we got there we were told there was a fire van and that it had been in place for 2 weeks. The person at the reception was also quite rude. We would also have appreciated some warnings regarding the raccoons ... they came in the teepees in the middle of the night and tried to take stuff (backpacks, socks)
Unusual night
(Translated by Google) Please note that this accommodation does not overlook the wolf enclosure, it is further away. It is rather an unusual accommodation in the woods with private access to a footbridge to see the wolves and bears in their enclosure.
Fascinating and very comfortable
(Translated by Google) The accommodation is very comfortable and well equipped, you can cook and even have a fire, the view of the wolves is very easy and almost permanent. access to the park is included with accommodation.