The best van road trip in Quebec
A road trip by van in Quebec is the ultimate way to enjoy front-row seats to our beautiful great outdoors. 
If you're a van life enthusiast or would like to try it out while exploring la belle province, here's the perfect tour for you! 
 
Quebec van road trip map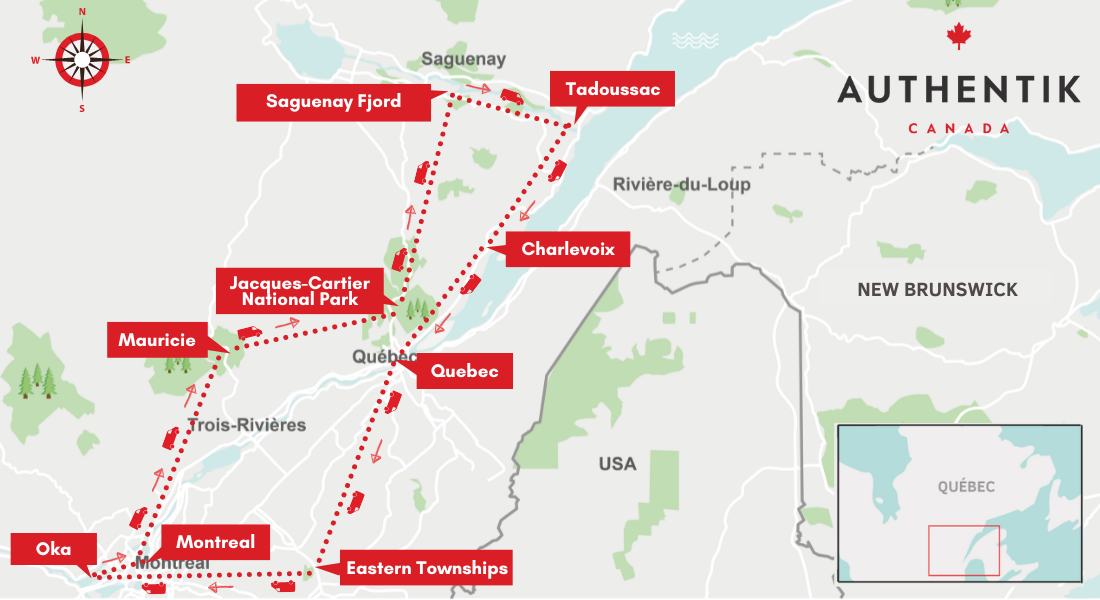 Quebec van road trip summary
Day 1 : Montreal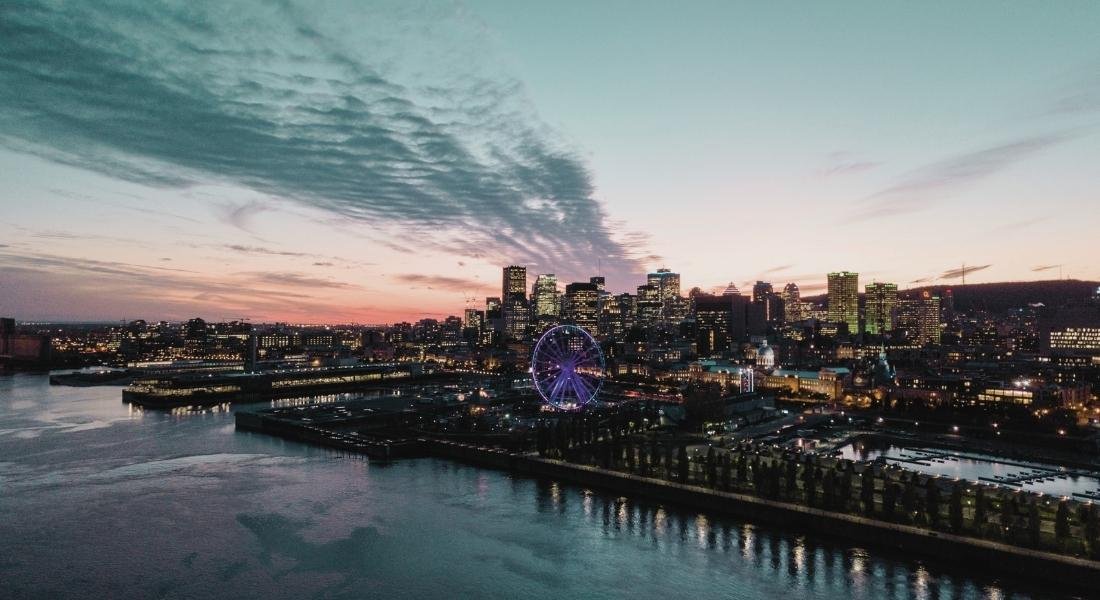 Starting a road trip in Montreal is always a great idea!
It's the second-largest French-speaking city in the world after Paris. 
Take advantage of your day here to explore the neighborhoods of Old Montreal and the Plateau Mont-Royal. 
The former will charm you with its European architecture and lively atmosphere. 
The latter will immerse you in the local lifestyle with its unique shops and restaurants.
Time permitting, hike to the top of Mount Royal for a breathtaking view of the downtown area.
Days 2-3 : Mauricie 

(189 km/01:58)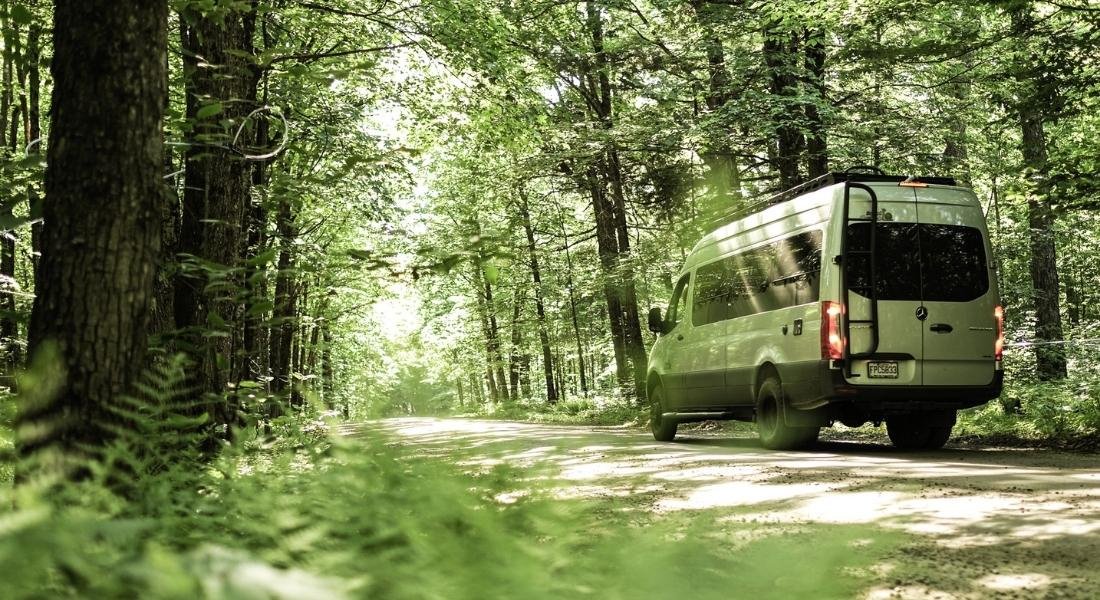 Time to pick up your rental van and set out to conquer our great outdoors. 
Your first destination is La Mauricie National Park, a natural treasure of serene hills, forests and lakes.
Take advantage of your time here to enjoy the most popular activity in the park: hiking.
I highly recommend the trail leading to Waber Falls.
It includes a section on the water and some physical effort, but it's well worth it.
A seaplane flight over the area is a fabulous way to truly appreciate the sheer vastness of the Canadian wilderness.
If you are there in the fall, the flamboyant colors will be a feast for the eyes!

Days 4-5 : Jacques-Cartier Park

 (200 km/02:17)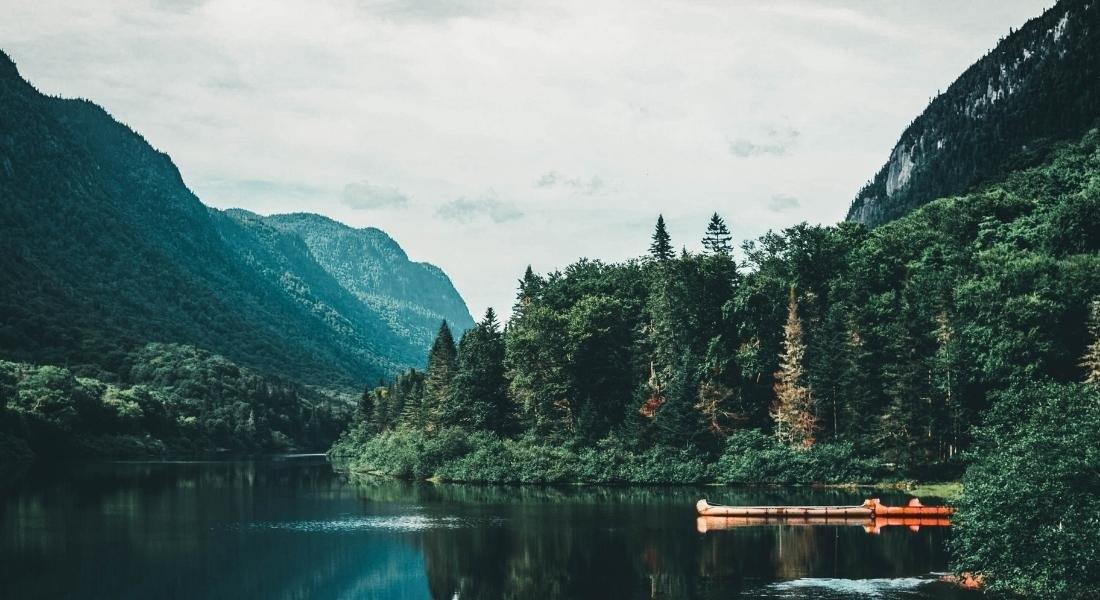 Next you head for one of the most beautiful parks in Quebec. 
Jacques-Cartier Park is home to the spectacular Jacques-Cartier River Valley, through which winds a river with a thousand faces. 
You will feel very small in the shadow of the steep mountains you will find here.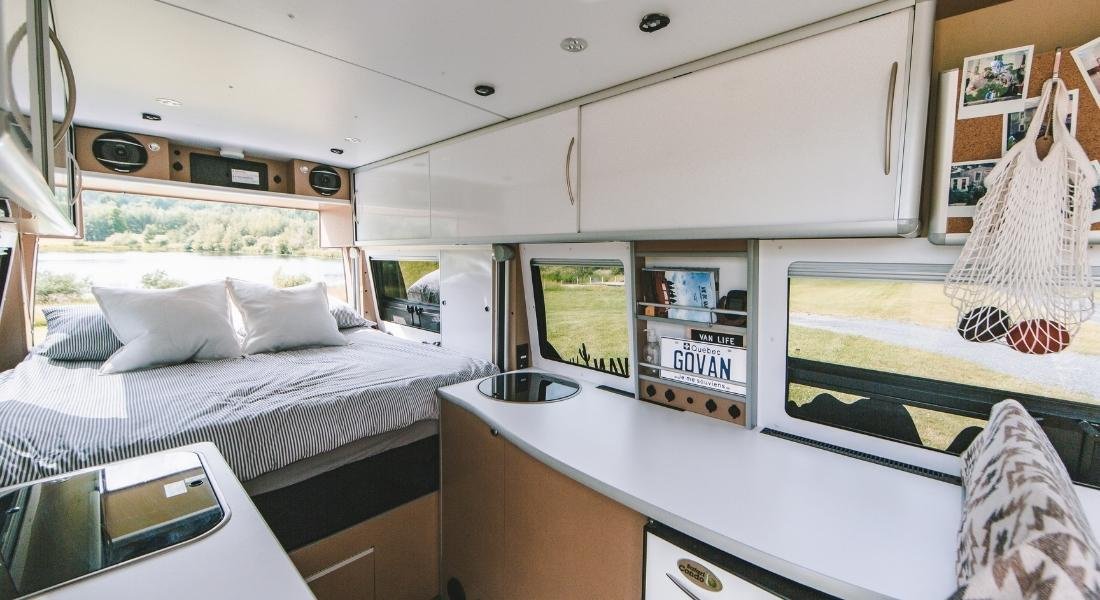 With such a magnificent scenery, it's easy to guess that hiking is a must here too, especially the Sentier les Loups Trail.
It will take you through some of the most breathtaking panoramas in the park. 
For adventure fans, I recommend canoeing down the Jacques-Cartier River.
You can rent canoes directly at the park's Visitor Centre.
Days 6-7 : Saguenay Fjord

 (243 km/02:47)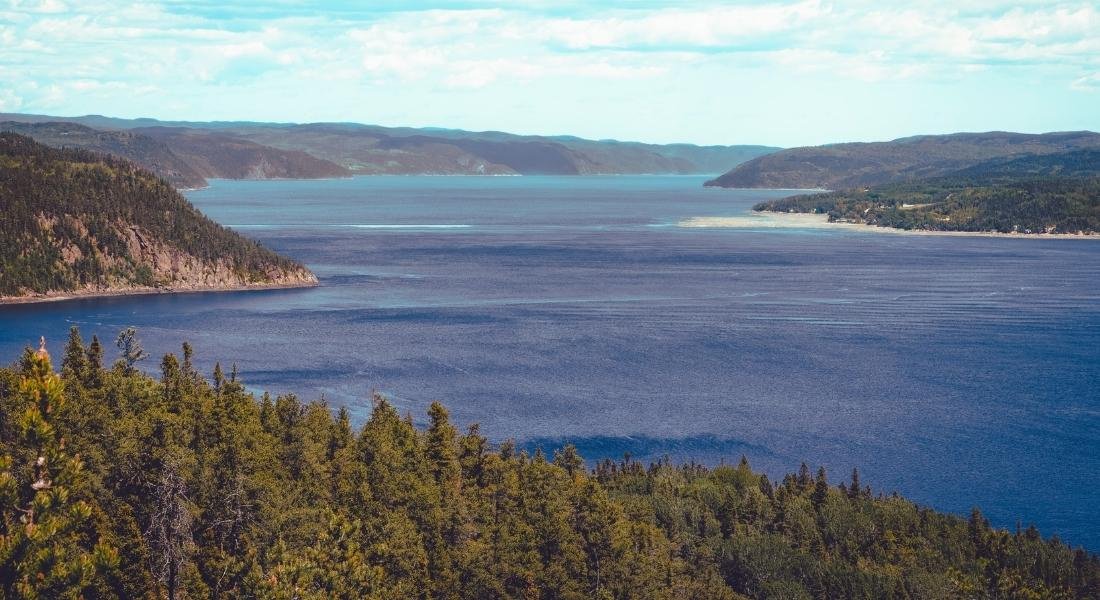 If you thought you'd seen it all, wait until you see our majestic Fjord.
If this little-known corner of Quebec had to be described in one word, it would certainly be "awe-inspiring". 
In this magnificent spot, nature used its colossal strength to create an immense fjord.
For hiking, the Sentier de la Statue Trail in the Baie-Éternité sector of Fjord-du-Saguenay National Park is without a doubt the most beautiful.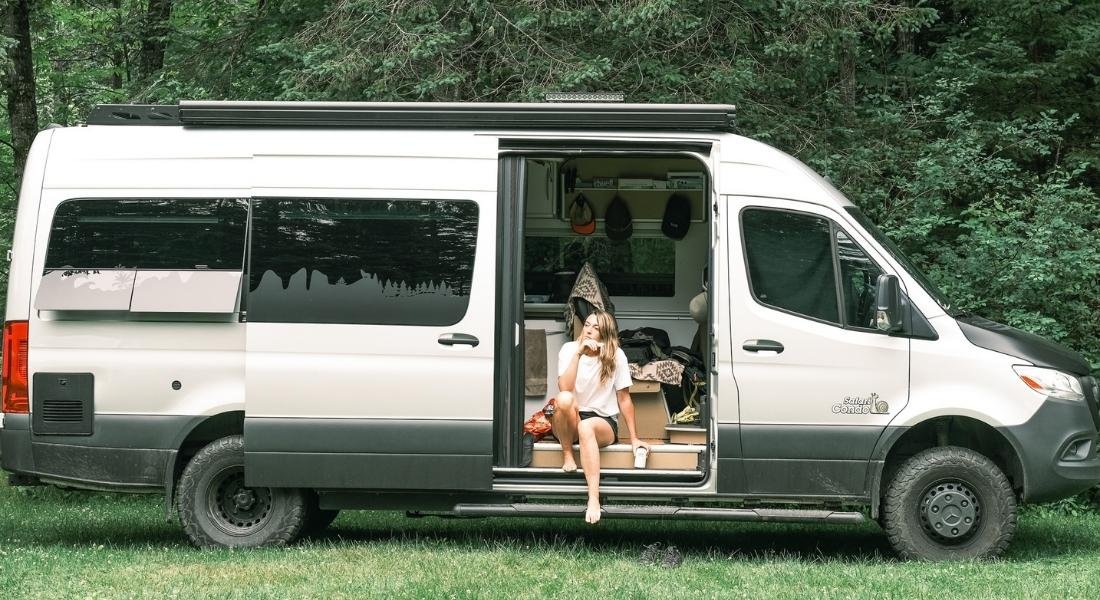 The Fjord du Saguenay region is also home to some of the most beautiful villages in the province. 
On the south shore, don't miss Anse-St-Jean. 
On the north shore, the magnificent Ste-Rose-du-Nord awaits you.
Days 8-9 : Tadoussac 

 (158 km/02:25)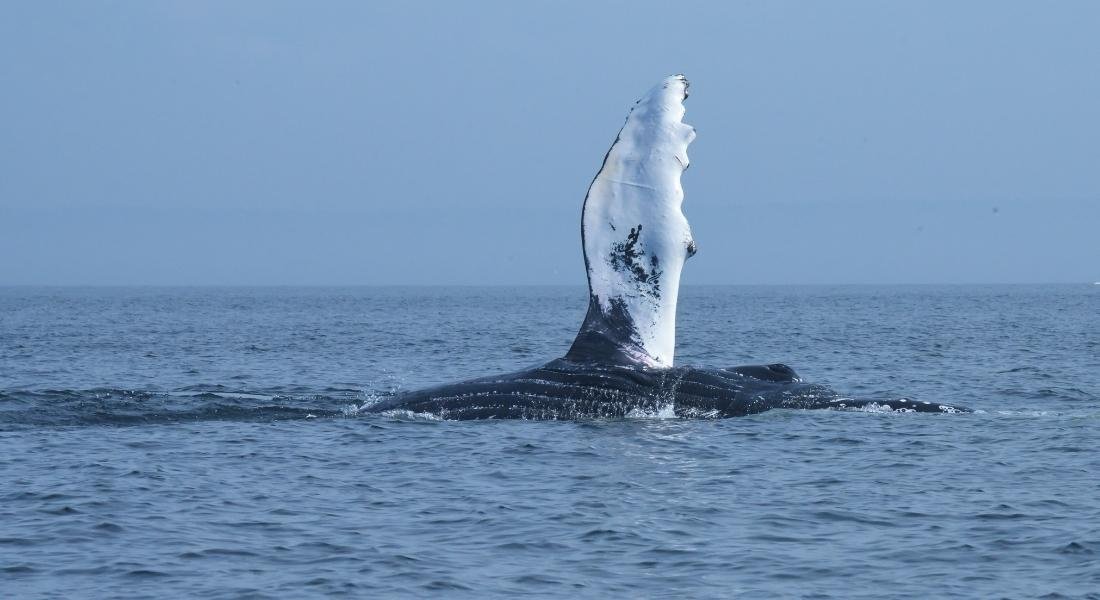 Follow the Saguenay River along one of the most beautiful scenic routes in Quebec until you reach the St. Lawrence River and the village of Tadoussac. 
Tadoussac is not only the oldest village in Canada, it is also an internationally-renowned whale-watching site. 
So it should be no surprise that a whale-watching tour is the must-do activity here. 
Whale-watching can be done by boat, zodiac, or even by kayak!
And be sure to visit the village and enjoy the local cuisine in one of the many small bistros or cafes. 
Days 10-11 : Charlevoix 

(124 km/02:00)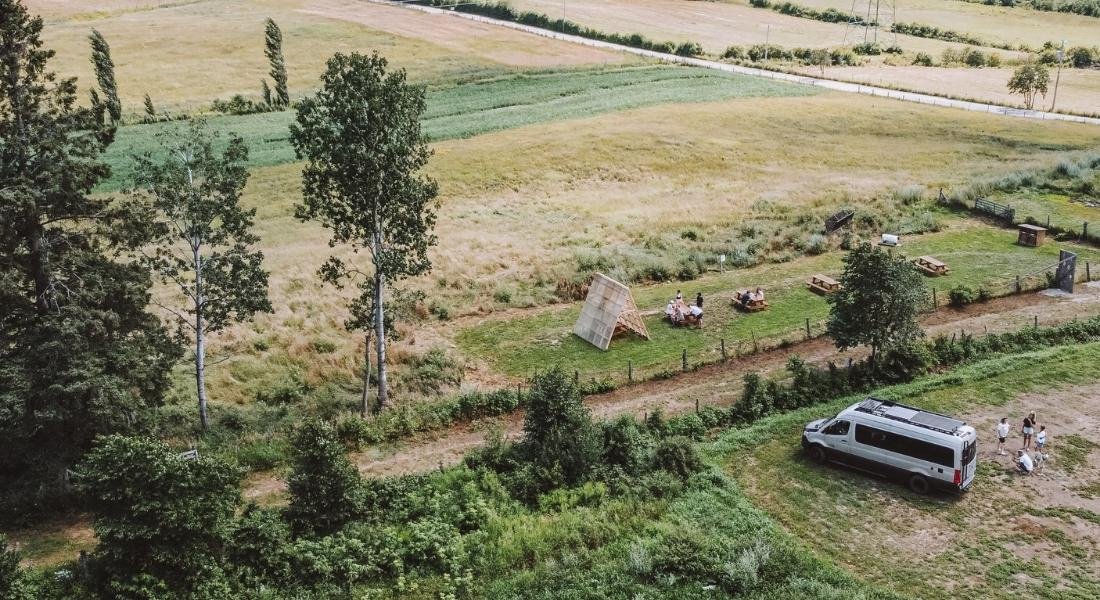 Today you head for the magnificent Charlevoix region.
The stretch of Route 362 between Malbaie and Baie-St-Paul is one of the TOP 5 most beautiful scenic routes in Quebec.
I suggest you pay a visit to the Famille Migneron Espace Go-Van, where you can experience Charlevoix's great gourmet reputation to the fullest.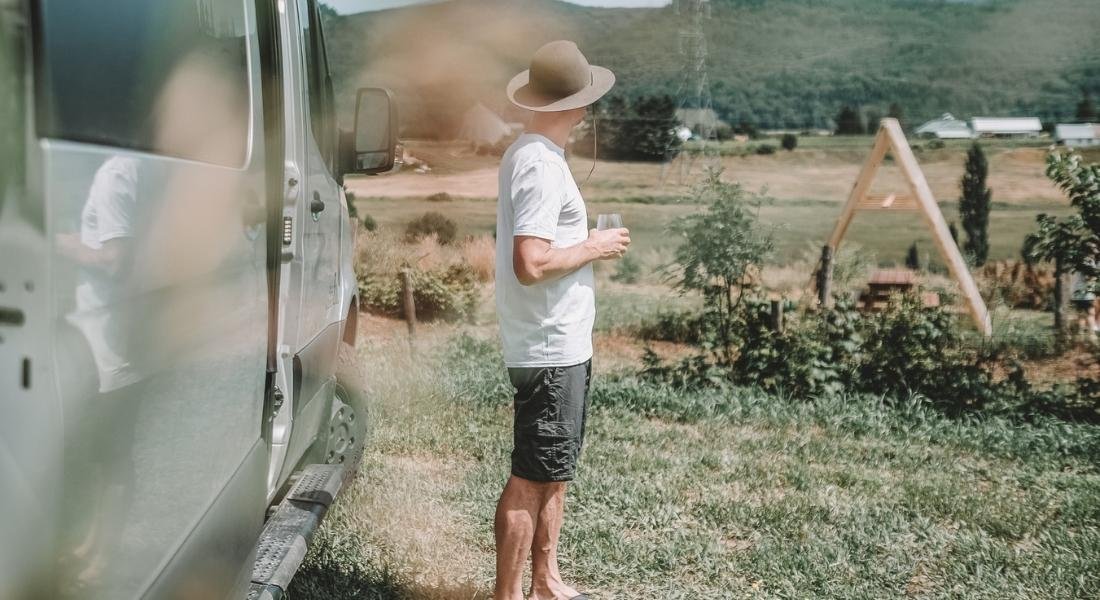 Indeed, you can spend the night on the private domain of this producer of cheese, wine and spirits.
You will be immersed in the heart of the Charlevoix countryside, between vineyards, pastures and mountains.
Days 12-13 : Quebec City

(106 km/01:26)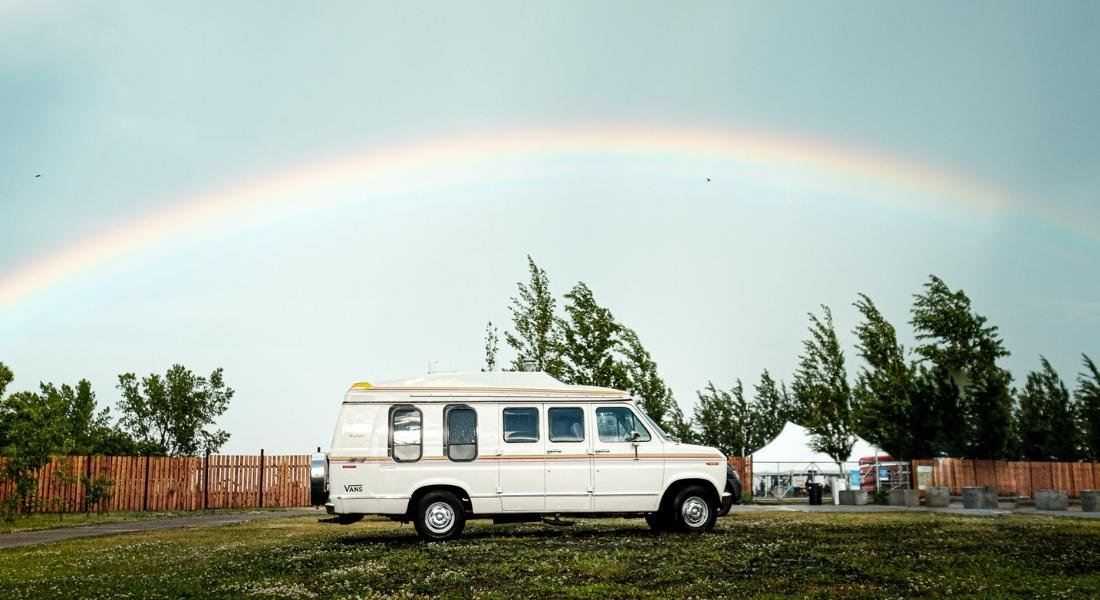 It is possible to visit the beautiful Quebec City by van. 
If you want to be in the heart of the city, you may want to check into a hotel. 
However, there are some great options for vans within minutes of the city, such as Baie-de-Beauport. 
There you will find van sites along the St. Lawrence River, less than 5 minutes from Quebec City.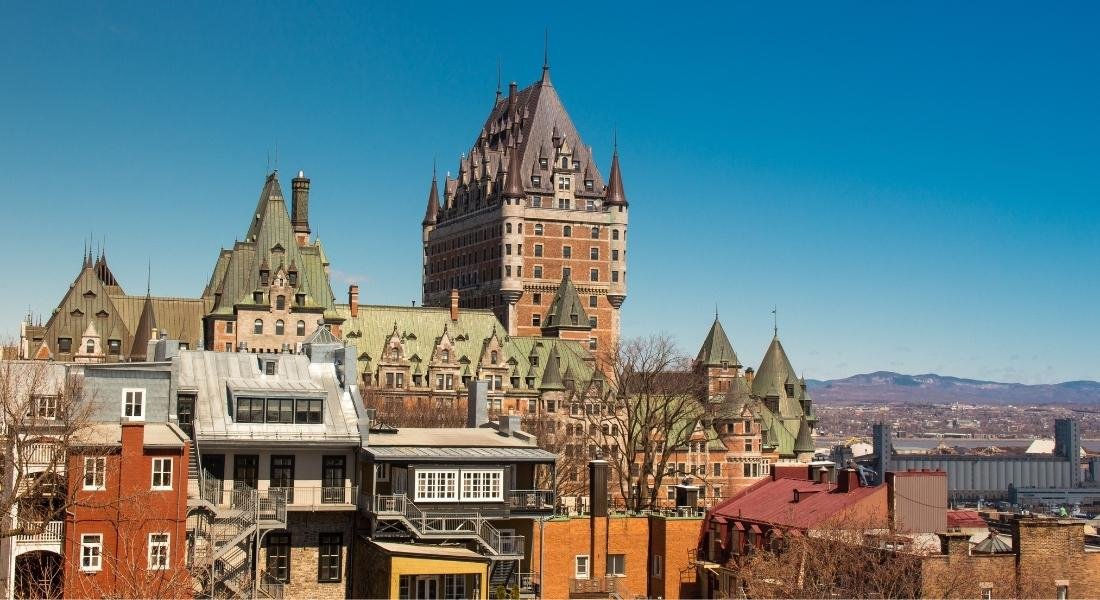 While in Quebec City, take the opportunity to explore Old Quebec, especially Place Royale and Petit Champlain, as well as Dufferin Terrace and the Château Frontenac.
These delightful UNESCO heritage sites are easily visited on foot. 
Be sure to visit Île d'Orléans to savour the local flavors of the island's producers. 
Sweet or salty, there is no shortage of choices. 
And why not finish your visit at Montmorency Falls, located right next to the bridge to the island?
Days 14-15 : Eastern Townships

(267 km/02:37)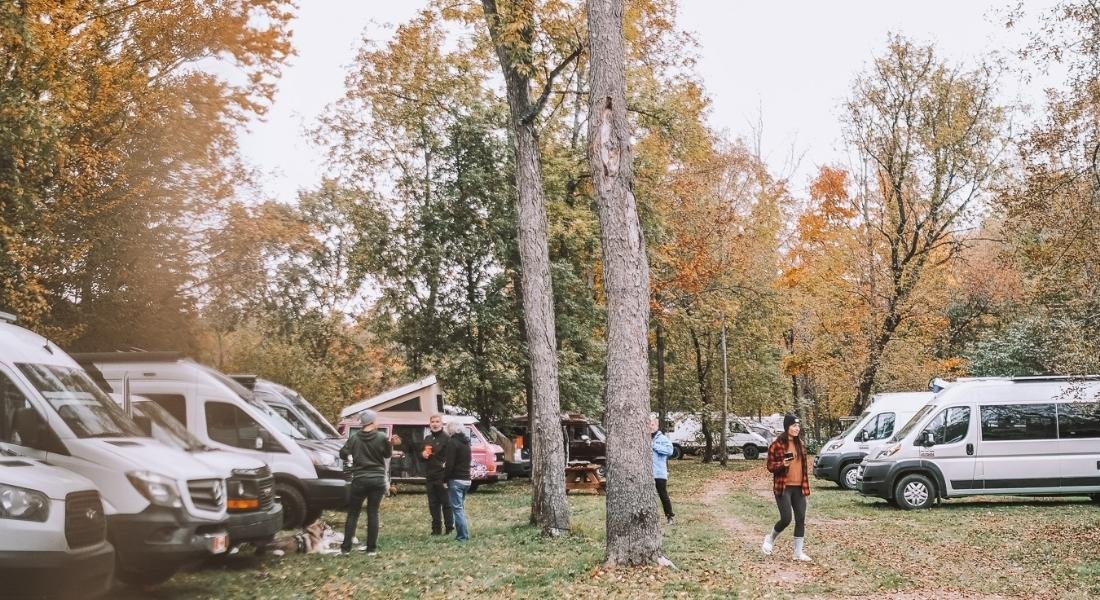 A van trip in Quebec certainly involves some backcountry exploration.  
This bucolic gourmet region will immediately charm you.  
And even more so in the fall, when the townships are decked out in their flamboyant colors. 
To really get to know the many picturesque villages, there is nothing better than mingling with the locals. 
Wine lovers will be delighted to learn that the Brome-Missisquoi wine route offers dozens of wineries to discover, many of which are internationally renowned.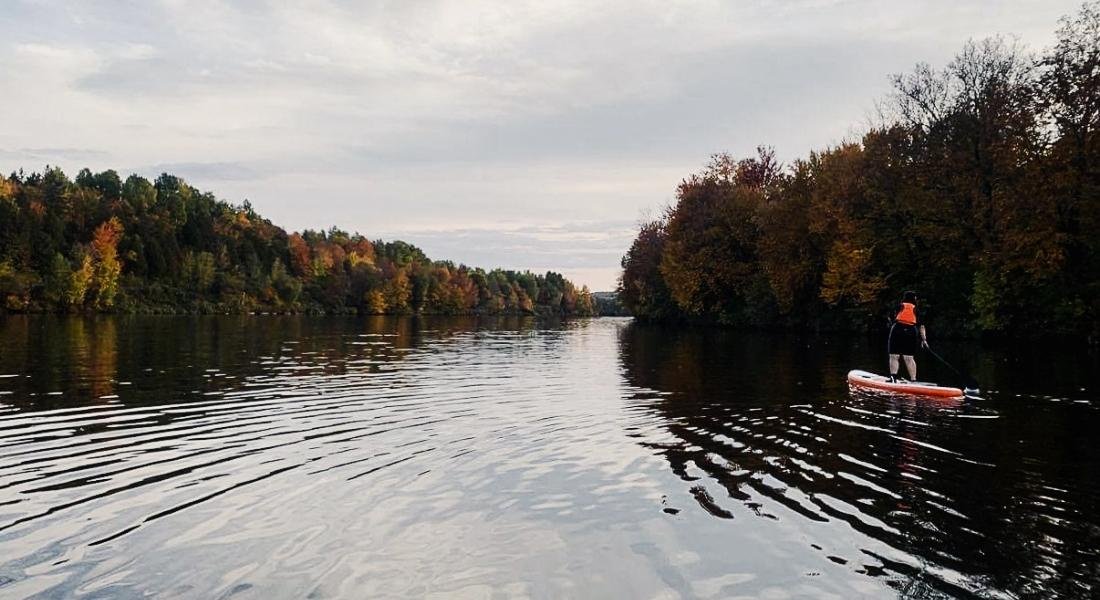 Pura Vida Lodge & Sup on the banks of the Saint-François River is a great place to camp with your van.
You can explore its islands by paddleboard, kayak or canoe. 
Hiking fans, head for Mount Orford, where I recommend the Pic de l'Ours Trail.
At an elevation of 740 metres, you'll have the best views in the park!
Day 16 : Oka Park

(177 km / 01:52)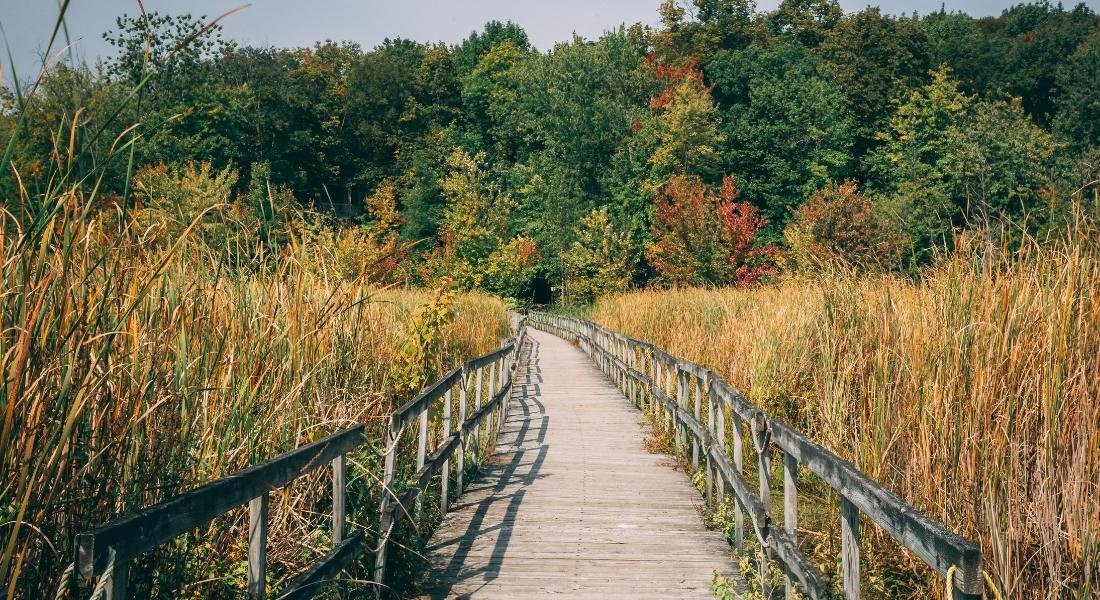 Enjoy a quiet morning before hitting the road for Oka. 
You have one last night on the outskirts of Montreal before you have to return your van.
Oka is well known in Quebec for its national park, but especially for its cheese.
In the park, Lac des Deux-Montagnes Lake is a great place for a swim.
In the evening, I recommend the Grande-Baie Trail.
The trail crosses four distinct ecosystems: the field, the maple-hickory grove, the silver maple grove and the marsh.
Day 17 : Montreal (44 km/0:32)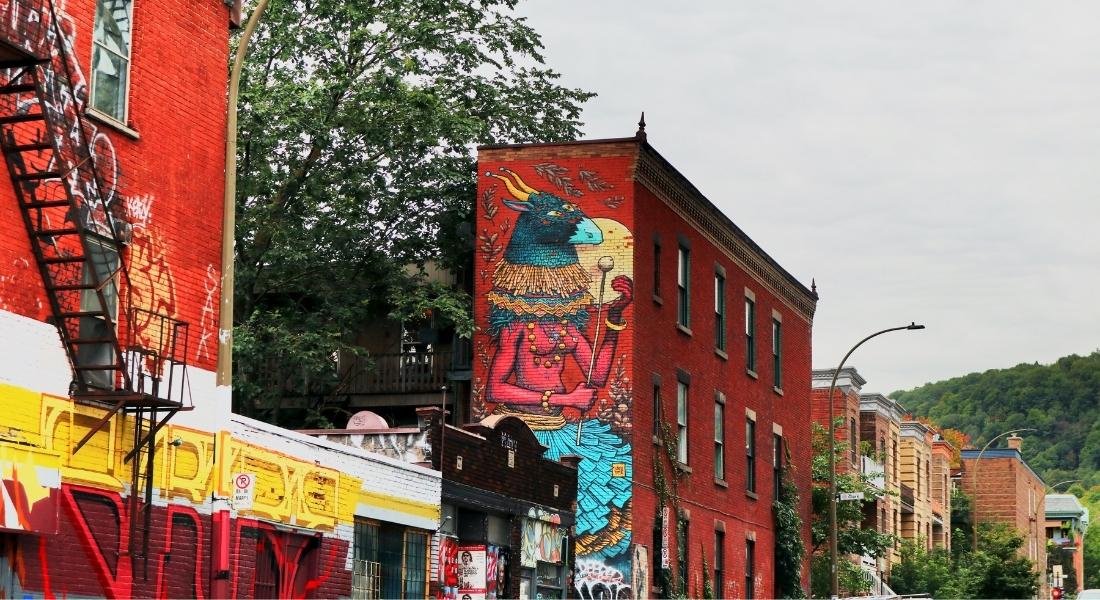 Get up at dawn, have breakfast and drive back to Montreal to drop off your van.
The memories of your van life experience in Quebec will be with you for the rest of your life.
See you next time!
 
5 indispensable accessories for van life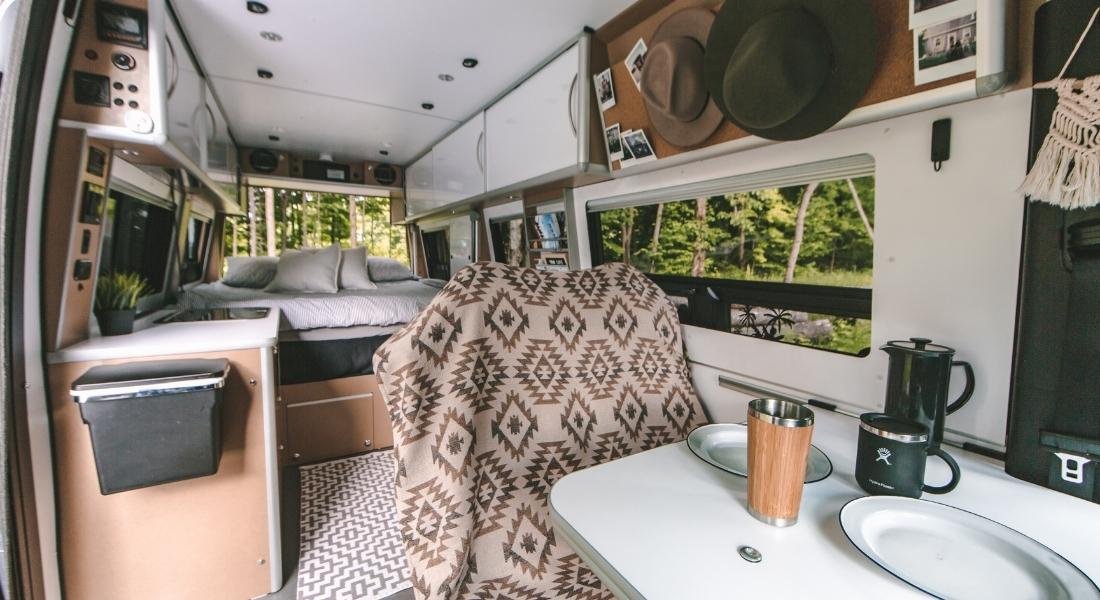 #1. Mini Four 
To cook like home, wherever you are, a mini oven is essential for your van trip in Quebec. 
I recommend the Omnia stovetop oven. Its three-part design provides optimal heat distribution. 
#2. Support GoDry 
This hanging rack was originally designed for drying surfers' wetsuits, but it is very useful for clothes and everyday items that need to be dried.
It's a must for rainy days or beach outings!
 
#3. Blanket
Even for a summer road trip, a blanket is essential for cooler evenings in the wilderness!
It will come in handy in the van as well as by the campfire. 
 
#4. Warm clothing
Like the blanket, make sure you have warm clothes, like a sweater for cool evenings or mornings by the lake.
 
#5. Unbreakable water bottle
To accompany you on your adventures, whatever the environment, opt for an unbreakable water bottle. 
It's better to be safe than sorry, especially on long hikes. 
And there you go! 
You're ready to live the real van life.
Don't hesitate to share your advice and experiences in the comments section below!