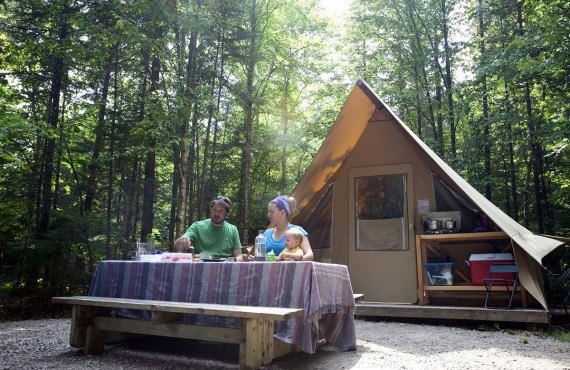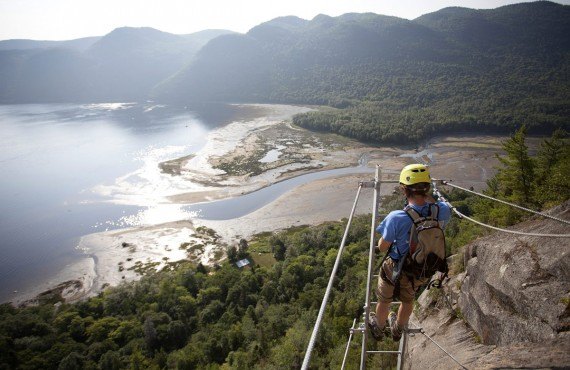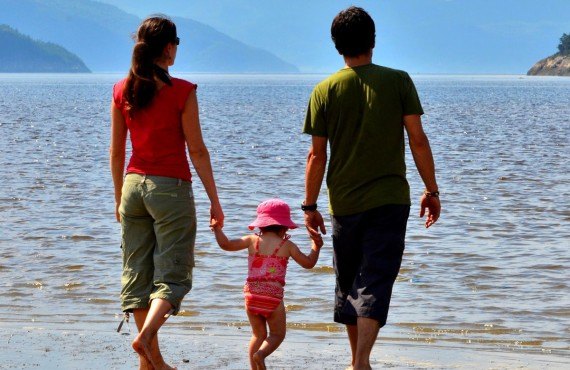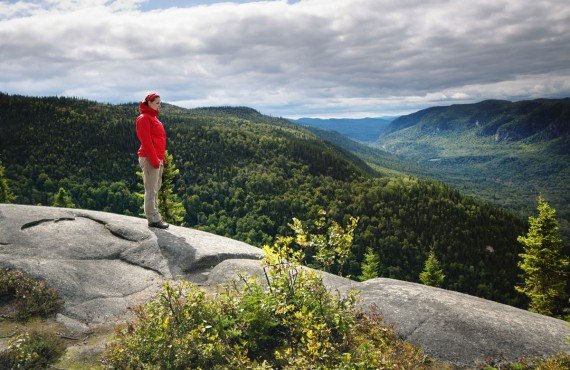 Services
kitchenette
no
parking
free
swimming pool
no
Wi-Fi
no
restaurant
no
gym
no
Charging station
no
laundry
no
Description
Try camping in a Ready-to-camp tent in Saguenay Fjord National Park (Rivière Éternité Sector). This majestic but little-known park will take your breath away and leave you with unforgettable memories, while the marine animals provide a unique show for your enjoyment.

You don't think you're a camper at heart, or you love camping but you didn't bring your camping gear with you on your Canadian vacation? You don't sleep well on the ground, you're afraid of being cold, or you think it's too much hassle to go camping with the kids?

The Ready-to-camp tent is the answer! This option is ideal for families, couples, and friends alike. The concept is simple, original and exclusive to Parcs Québec national parks. No need to set anything up or bring any gear; your tent is already set and fully equipped when you arrive. Just relax and enjoy!
Access to washroom facilities with toilets and showers ($)
Firewood for sale ($)
Interpretation activities offered on location
Hiking trails
Boat rental ($)


Eco-friendly accomodation : This hotel makes significant efforts to reduce its environmental impact by promoting their sustainability policies with their guests.
Chalet type
3 doubles beds
Kitchen equipement
Propane camp stove
Small refrigerator
Space heating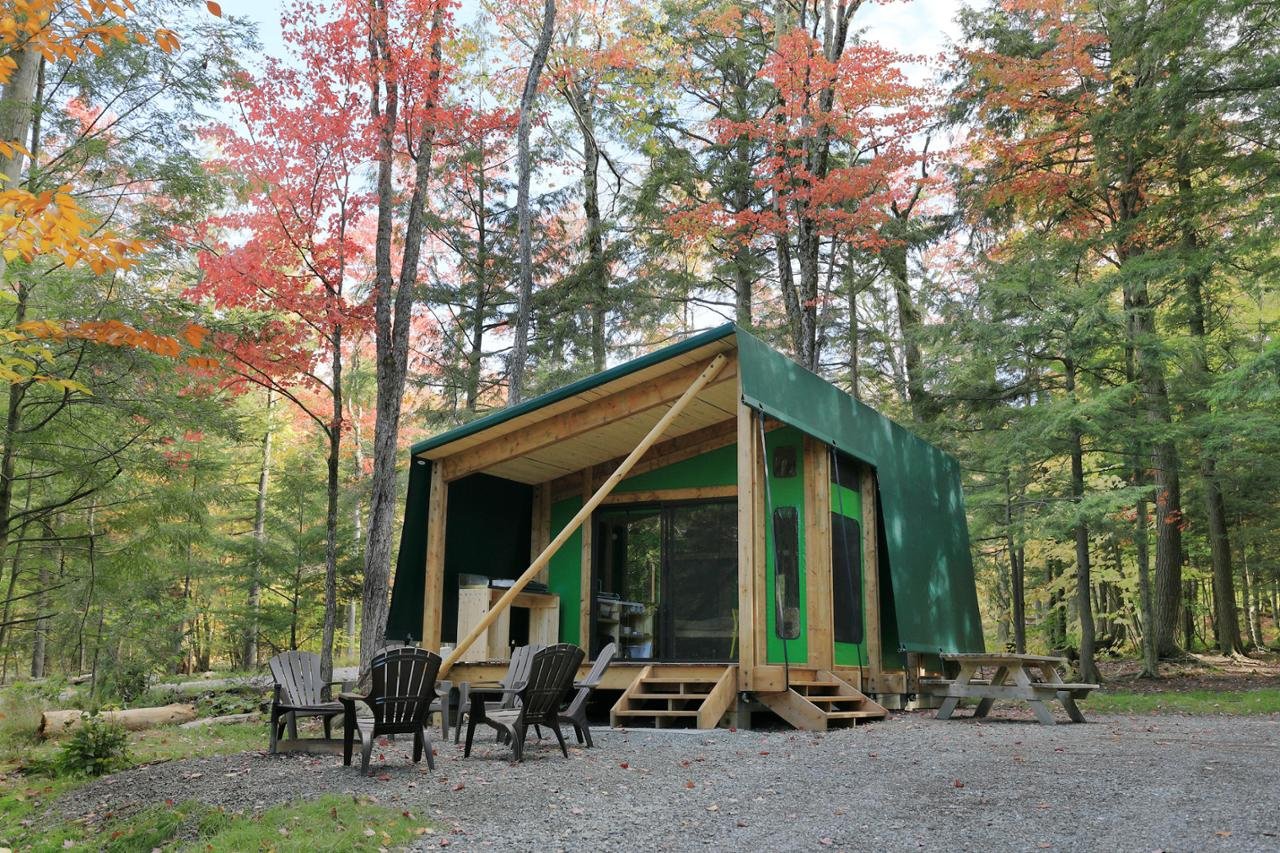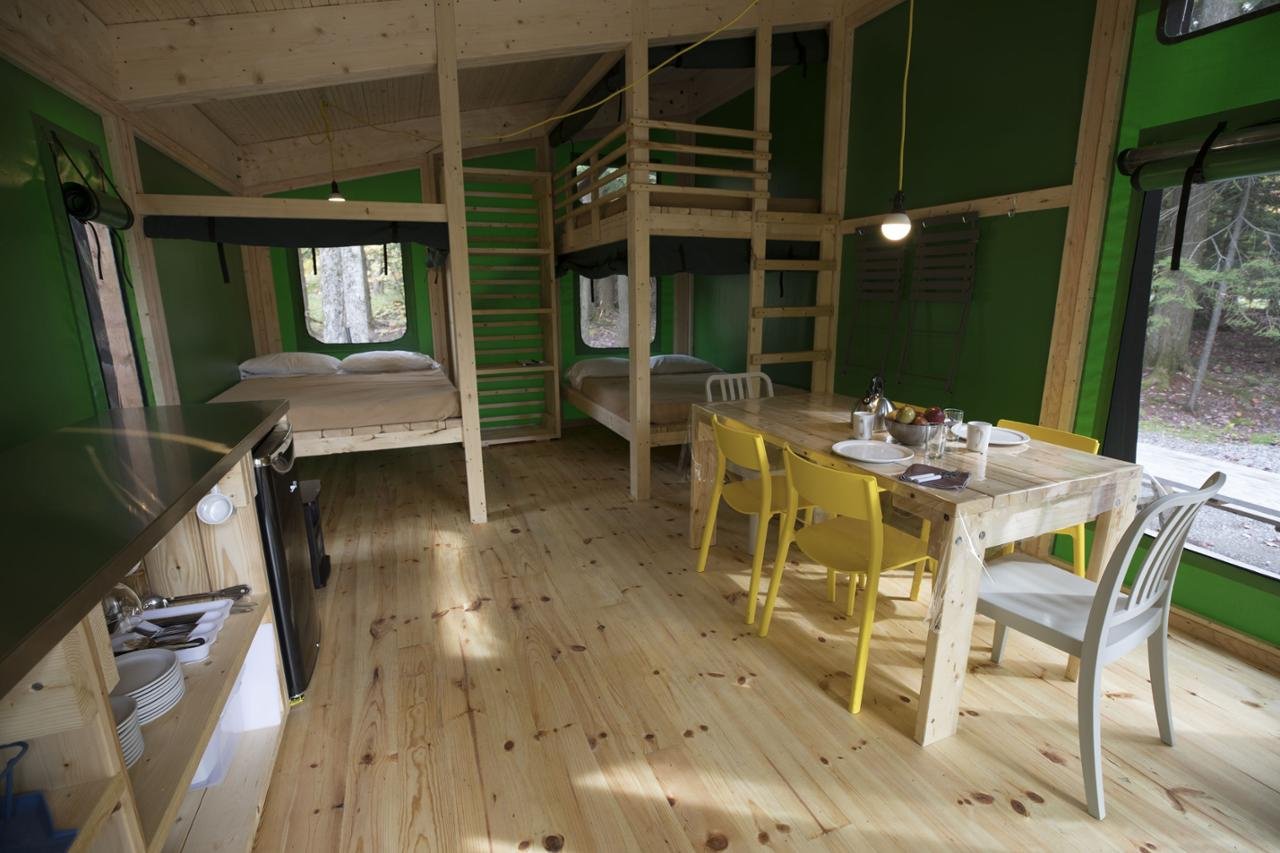 Location
91, rue Notre Dame, Rivière Éternité, (QC)
Travel reviews
We liked very much the Prêt-à-Camper formule!
No further comment.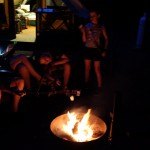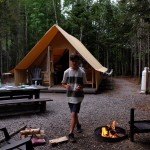 A great family memory
(Translated by Google) Of course, the kids love it! Make your wood fire, your evening roasted marshmallows... it's very clean and comfortable. To do !
Discovery of the fjords on a hike, very well received on our arrival before recovering our accommodation in a tent.
(Translated by Google) Very nice hikes around to gain height and admire the fjords from above.