5 must-do winter activities in Quebec
In Canada, winter lasts roughly 5 months. To get used to it, you have to learn to enjoy it (and dress for the weather)!
We are lucky enough to receive between 4 and 5 meters of snow per year, which allows an innumerable choice of outdoor games. So there is really no reason not to go out and play!
Here are 5 must-do activities that will convince you to brave sub-zero temperatures and dare to take a winter road trip in Quebec.
 
#1- Snowmobile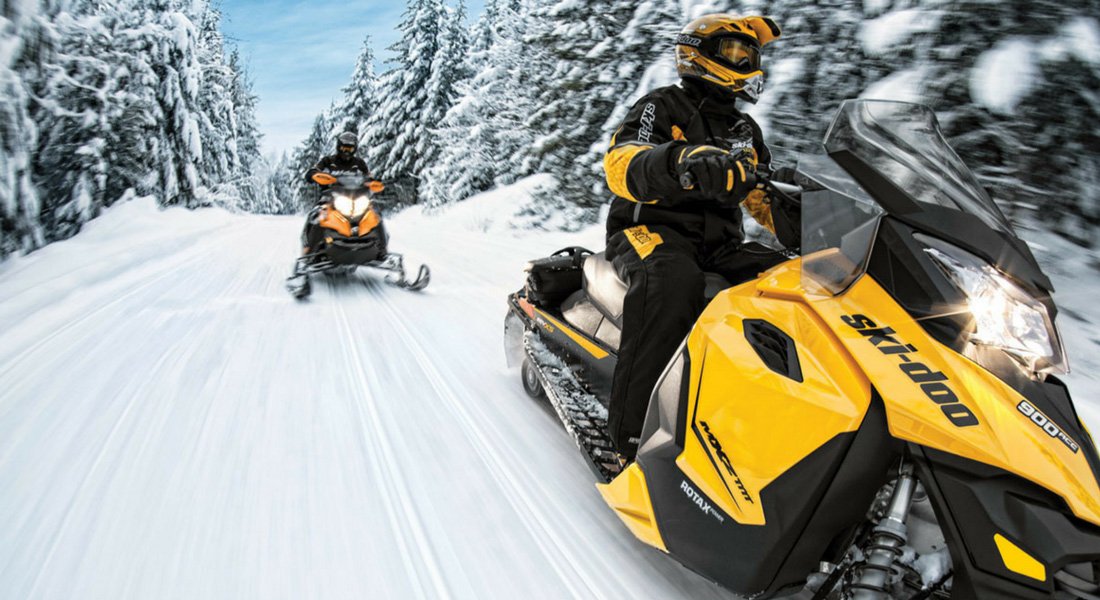 During winter, the snowmobile  is our big star activity!
It is the best means of transportation to travel through our snow-covered great outdoors.
After having crossed the groomed trails, you can explore magnificent wild places, off road.
Just imagine…
Venturing on old logging trails and criss-cross numerous frozen lakes.
Travel the backcountry of the Saguenay Fjord 

on unbeatable snow conditions.
Discover one of the most beautiful scenic trails in Quebec, located at an altitude of over 1000 meters in the Charlevoix

 region.
Walk along the panoramas of the St. Lawrence River, covered in ice.

It's just like a dream, no?
#2- Dog Sledding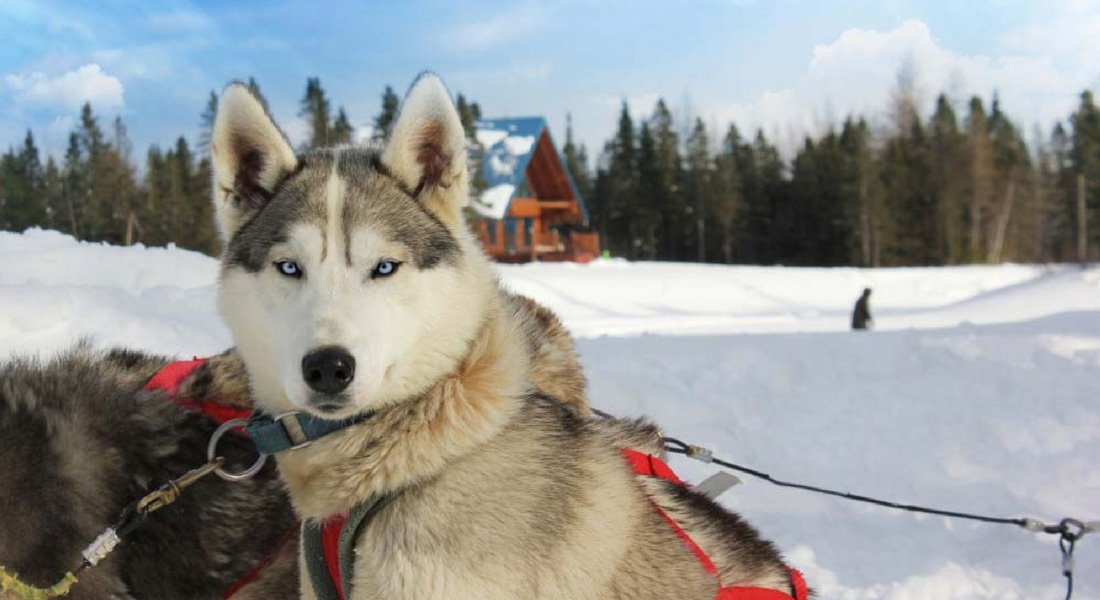 Playing musher is exciting for everyone, even for a native Quebecer. This is winter exoticism at its best!
Contrary to popular belief in Europe, it's not every day that we get the chance to be in the driver's seat of a dog sled.
You are cordially invited to come and live this experience with us, and to storm the snowy paths.
Between the trees covered with snow in the forest and the barking of the dogs, you will be feeling at home, guaranteed!
#3- Log Cabin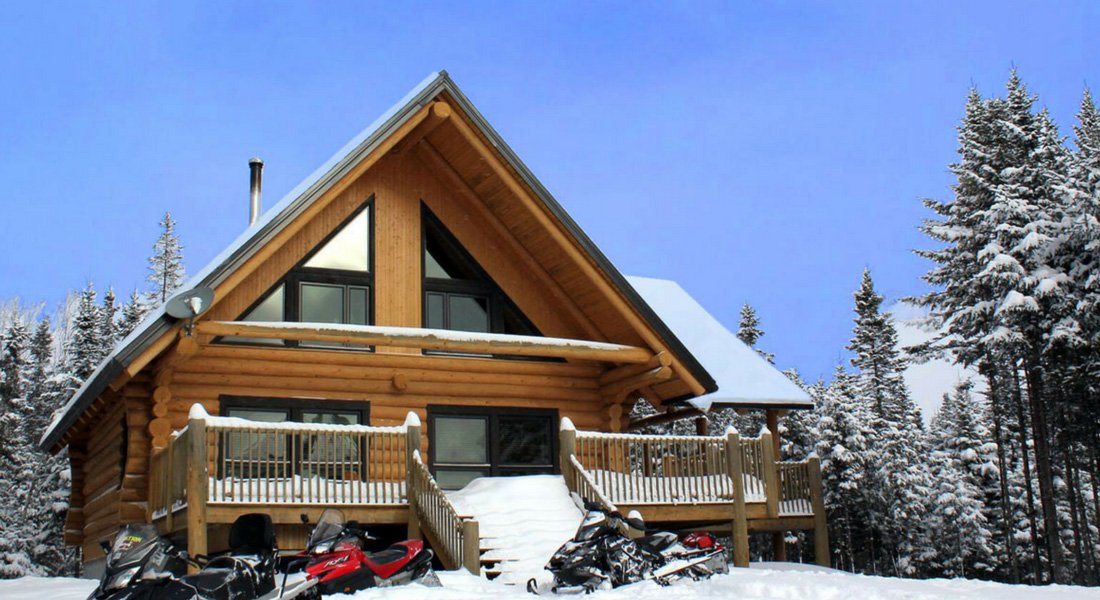 Get to experience the greatest Canadian legend: relaxing, snuggled up in a log cabin.
There is no better way to enjoy your Quebec holidays than to bask in front of the fireplace, and let yourself be carried away by the sound of the crackle of the fire.
For the perfect stay, do not forget the essentials:
A bottle of wine for an enjoyable aperitif
Hot cocoa for family evenings
Wool socks and a checked shirt for the Canadian look

At the end of a day filled with activities, you simply cannot beat returning to a warm, welcoming cabin!
#4- Hockey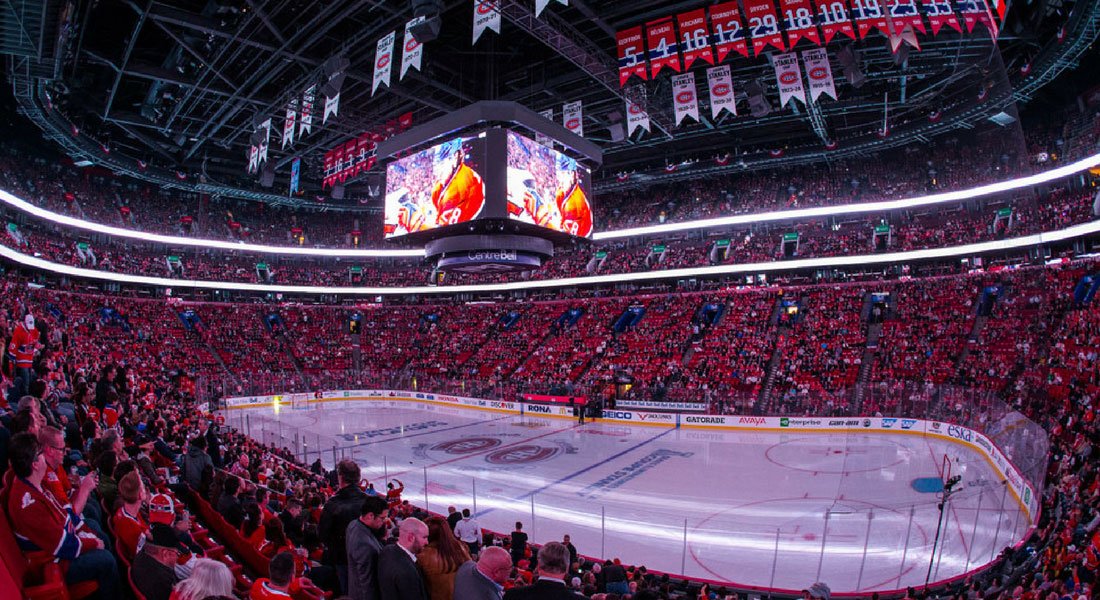 Hockey is our national winter sport, and it is almost a religion for some!

Playing hockey 


 
With our hundreds of outdoor rinks, it would be a shame not to play a game!
Obviously, since you probably won't have the necessary equipment with you, you will have to rent the skates and make friends who you can borrow a stick from.
Otherwise, know that our all-inclusive stays all offer an introduction to hockey, including equipment.
We are waiting for you !

Attend a hockey game 


 
If you are really not ready to lace up some skates, go see a match instead!
You can still watch the kids playing outside, but you can't beat a visit at the famous Bell Center in Montreal , to see our glorious Canadiens!
You will immediately understand why it is part of our list of 10 things to do in Canada before you die. 
#5- Quebec City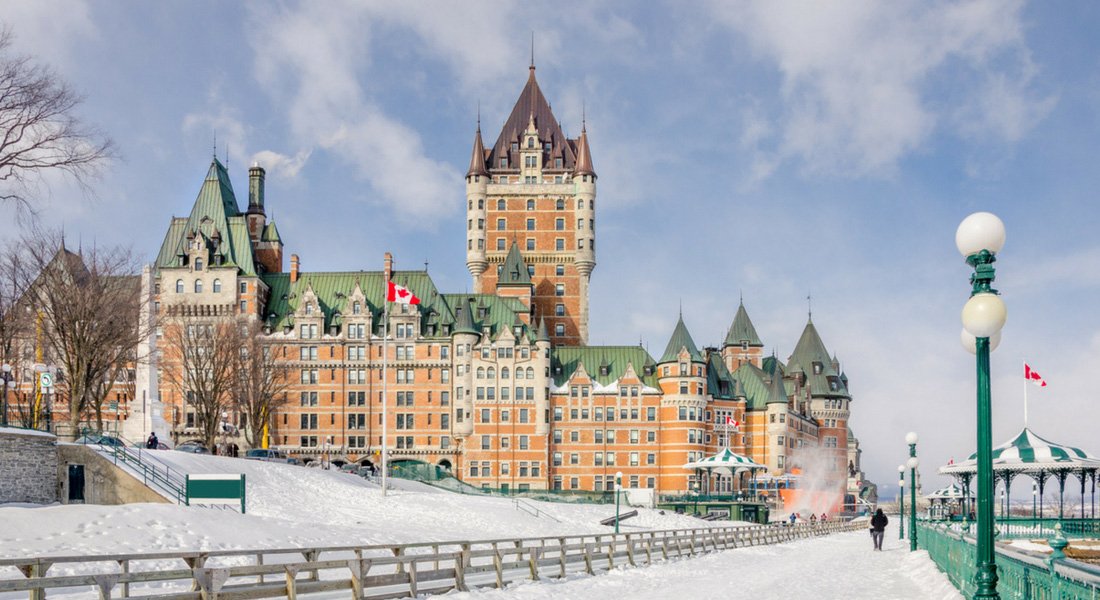 A lot of people visit Montreal when on an Eastern Canada road trip. However, Quebec city  is a huge chest, full of little treasures!
It is unique, regardless of the season. That being said, during winter, the atmosphere is quite magical!

Petit-Champlain 


 
This is the truly historic part of the city, where you will find a ton of small cafes, restaurants, exclusive boutiques and art galleries.
Stroll through the pedestrian streets and stop at Place Royale . With a thick layer of snow, the picturesque setting of Petit-Champlain is sure to charm you.

Quebec - Lévis ferry 


 
Treat yourself to a short 10-minute cruise to Lévis, the city across from Quebec city.
You will thus have the opportunity to take magnificent photos of Quebec City's skyline.

Montmorency Falls 


 
A few minutes from the city, the Montmorency falls park is a must!
With its 83 meters high, the Montmorency Falls are the highest in the province. On site, an easily accessible belvedere offers a magnificent view of the latter.
It is also possible to take hiking or snowshoeing trails to admire the falls from several points of view. 
Here you go !
Above all, remember that, with the warm welcome Quebecers are known for, the temperatures are never too cold.
So, will you dare to brave our mythical winter? Please feel free to let us know in the comment box below.