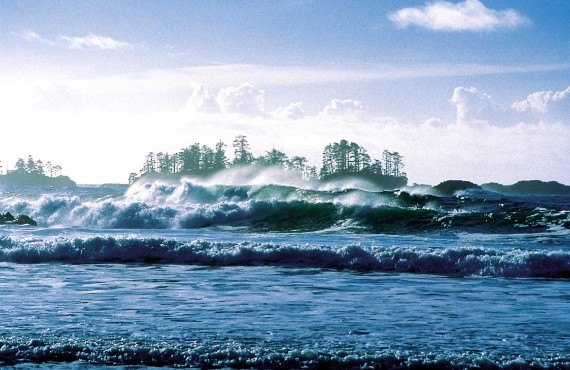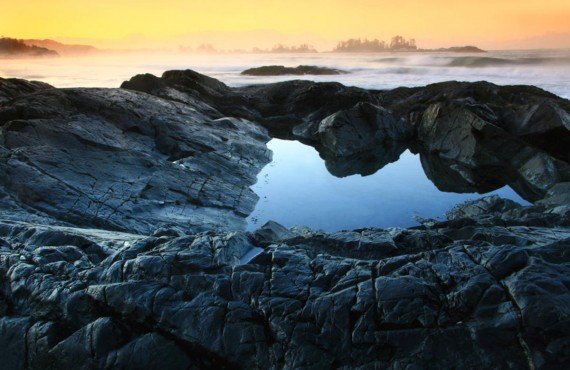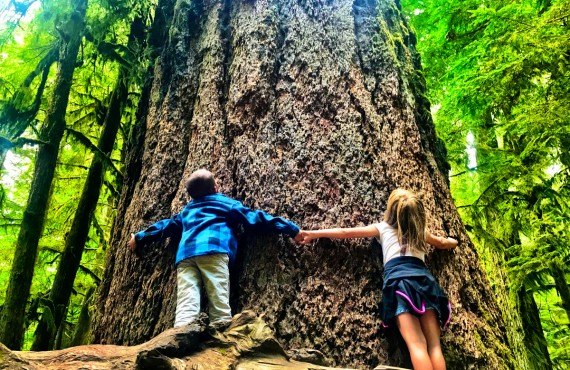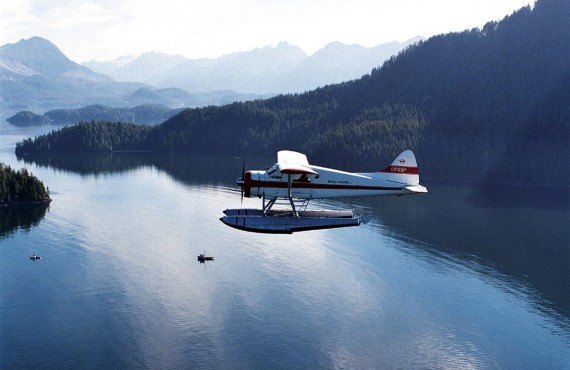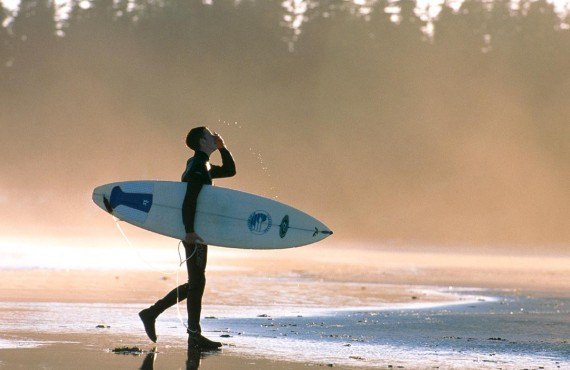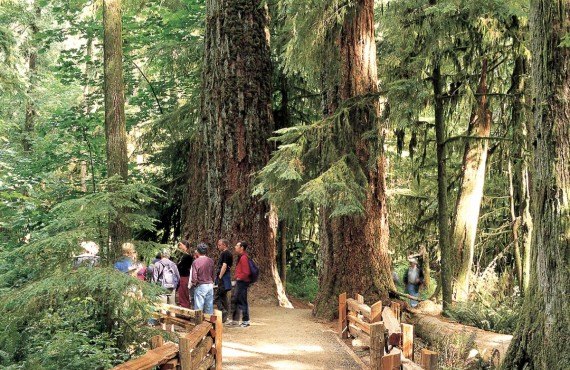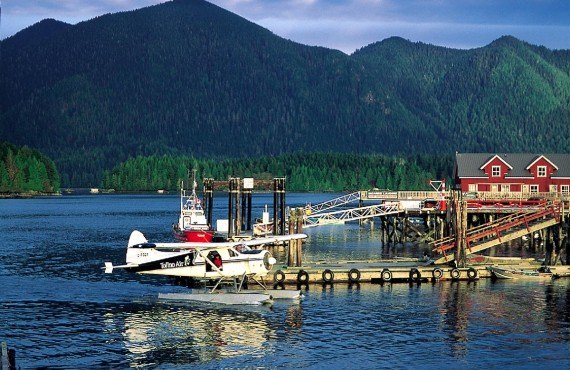 What to do
Noteworthy
Worth the detour
Must see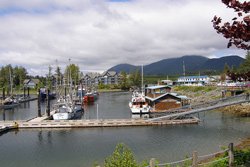 The Pacific Rim region is on Vancouver Island and includes Ucluelet, Pacific Rim National Park Reserve and Tofino.
As its name suggests, Pacific Rim is on the edge of the Pacific Ocean. Grey whales pass close to the shoreline in the spring during their annual migration north to their summer feeding grounds, making whale watching one of the region's main attractions.
Pacific Rim National Park Reserve
Season: Open year-round, 24 hours a day.
Visitor centres:
The Pacific Rim Visitor Centre (located at the intersection of Highway 4 and the Tofino-Ucluelet Highway) is usually open daily from mid-June to mid-November from 10 a.m. to 5:30 p.m.
The Kwisitis Visitor Centre (located at the south end of Wicka­ninnish Beach) is usually open daily in high season from 10 am to 5 pm. Closed for renovations. Check their website for more details.
Admission fee: $10.50/day/adult and free for youth 17 and under. An annual Parks Canada Discovery Pass is $72.25/adult.

Long Beach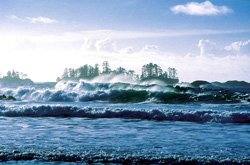 A variety of different trails, such as Wickaninnish Trail and Schooner Trail, lead down to the beach, all of which take under an hour to walk. Located between Ucluelet and Tofino, this vast stretch of sand is ideal for casual strolls and is a real surfers' paradise. Don't miss sunset over the Pacific Ocean.

Big Tree Trail
Distance (round-trip): 2.4 km or 4.2 km (loop)
Time (round-trip): 1 hour or 2½ hours
Level: Easy
Big Tree Trail is located on Meares Island, accessible only by a 10-minute boat ride from Tofino: one of the most enjoyable ways to get there is by sea kayak. Big Tree Trail has some of the largest trees in British Columbia and leads to the largest western red cedar tree on the west coast. The trees of the old-growth forest are about 1,500 years old. It is an enchanting place to go for a stroll. We recommend Remote Passages Marine Excursions in Tofino (Wharf Street).

Tofino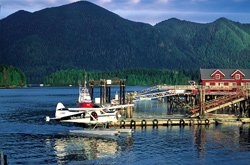 Despite its reputation as "Canada's surfing capital", Tofino is first and foremost a charming village of fishermen and artists.
You will enjoy strolling through its streets, visiting its First Nations boutiques and art galleries, or taking a break in a café or one of its many restaurants.
The stunning and diverse natural environment is worth the detour to the other side of the island.

FREE SHUTTLE TO TOFINO !
The Tofino Shuttle is a free service that makes getting around the village easy. Anyone can hop on and hop off at any stop along the way and surfboards are welcome on board as well. In service from late June to early September. Visit the website for more information.
www.tofino.ca/tofinofreeshuttle

Radar Hill
Distance (round-trip): 0.2 km
Time (round-trip): 15 minutes
Level: Easy
Located in the heart of Pacific Rim National Park Reserve, Radar Hill offers magnificent views of Tofino beach at sunset. Easily accessible by car. Don't miss it, time and visibility permitting!

Ucluelet art galleries
Ucluelet has many beautiful art galleries, several of which are located on the main street through town. These galleries are a great way to learn more about First Nations culture, which still has a significant presence in the region.

Wild Pacific Trail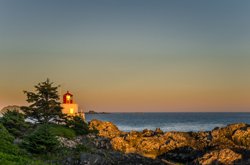 The Wild Pacific Trail in Ucluelet, on the west coast of Vancouver Island, is in fact a network combining three exceptional hiking trails: Lighthouse Loop, Brown's Beach to Artist Loop, and Ancient Cedars & Rocky Bluffs, with a lotal length of about 9 km. Venture into BC's temperate rainforest, along the wild Pacific coast.
The Wild Pacific Trail was brought to life through the efforts of a visionary affectionately known as "Oyster Jim Martin", and access has always been free. Secure donation boxes are provided on site for visitors wishing to make a donation to help build and maintain the trails. Discovery programs are shared on site and you can watch educationnal videos on the web site.

Lighthouse loop
Distance (round-trip): 2.6 km (loop)
Time (round-trip): 1 hour
Level: Easy
If you only have time to walk one section, it should be Lighthouse Loop, starting from Amphitrite Lighthouse. This easy 2.6 km loop (45-60 minutes to walk) features many viewpoints and benches offering dramatic views of the ocean and Barkley Sound. The sunsets over the water are spectacular!
EN ROUTE TO TOFINO AND UCLUELET...
Here are a few magnificent stops along the way to Tofino and Ucluelet (or on the way back):

CATHEDRAL GROVE
Cathedral Grove is a majestic stand of giant Douglas fir trees in MacMillan Provincial Park. On your way to your next destination, be sure to stop and take a stroll under the shadow of these towering pillars untouched by the modern world. Open daily from 7 a.m. to 11 p.m. The park is 25 km west of Qualicum Beach and 16km east of Port Alberni, on Highway 4.

HOLE IN THE WALL
This unusual short hike just outside Port Alberni is an interesting place to stop and stretch your legs! The short 25-minute round-trip walk takes you through the forest to the famous Hole in the Wall, a massive man-made hole through a shale cliff along the banks of Rogers Creek, which was once a shortcut for the city's water pipeline. The pipeline was eventually removed, leaving a hole with a picturesque waterfall, a favourite spot with the locals. Park at Coombs County Candy Store (and stock up on candy while you're there!), then cross to the other side of Alberni Highway where you will find a gravel path just to the right of a low concrete wall. The beginning of the trail is unmarked, but wooden signs further on mark the way to the waterfall.

WALLY CREEK
On the way to Tofino, be sure to stop at Wally Creek, a beautiful rocky section of the Kennedy River, with waterfalls and water pools. About 50 km (45 minutes) after Port Alberni, you will see a car pull-out area and "love lock" fence on the right side of the road. There is generally space to park. This is a fabulous spot to stop and stretch your legs, have a picnic or even go swimming. Be very careful as the rocks can be quite slippery and the river current is strong.
WHAT ABOUT SOME SURFING?
With its 35 kilometres of open beaches, Tofino is the surfing capital of Canada, and the ultimate place to learn to surf. The town is home to more than a dozen surfing schools offering a variety of formulas, from classic group lessons to family, children's or private lessons, for every level. The ocean water is extremely cold, but with your "wetsuit" on, we promise you won't feel a thing!
Founded in 1998, the Pacific Surf Company was one of Tofino's first surf schools. They offer lessons year round, and all equipment is always included. The maximum student to instructor ratio is 5:1, so you can be sure of getting lots of personal attention and instruction.
ROAD WORKS ON HIGHWAY 4
A major road improvement project is planned for the Kennedy Hill area of Highway 4 (adjacent to Kennedy Lake), over a distance of approximately 1.5 km. This may have a significant impact on your movements, depending on when you are driving through the area. In general, single-lane alternating traffic will be enforced during the day (which could cause delays of up to 30 minutes) and the road will be closed for certain periods overnight. Work is expected to be completed in Spring 2023.
---
Optional activities
Where to eat
$ Inexpensive
$$ Moderate
$$$ Upscale
$$$$ Fine dining
Jigger's ($-$$)
If you're in the mood for some simple fare prepared with love, head to Jigger's food truck for the best Fish & Chips in town! Also serves a variety of delicious burgers.
Open Friday-Tuesday from noon to 7 pm
---

Sobo Tofino ($$-$$$)
Sobo is short for sophisticated bohemian. The cuisine focuses on wild, foraged, local foods and products. A nice place for a delicious and original meal. Let yourself be tempted by a dessert !
Open daily from 11:30 am to 7 pm. Restricted hours in low season.
---

Raven Lady Ucluelet ($$-$$$)
High-end food truck serving a fine selection of Pacific oyster dishes. Stop here for lunch or dinner. You can sit at a table or order take-out. The place is very popular, so expect a bit of a wait.
Open daily during summer from noon to 7 pm.
---

Wolf in the fog ($$$)
Here, the main inspiration clearly is the sea: from the amazing view to the freshly sourced ingredients provided by the local fishermen, this is going to be a refreshing night. You'll be served creative dishes all made with local products.
Open daily from 5 pm to 10 pm.
---

The Pointe Restaurant at Wickaninnish Inn ($$$-$$$$)
One of Tofino's top restaurants, The Pointe offers the most spectacular views of the Pacific Ocean. The menu is varied and the focus is on locally-sourced, high-quality ingredients. The weekly tasting menu provides guests with the chance to sample a variety of fresh seafood fished in the very waters overlooked by the restaurant. This option costs a little more than the regular à la carte menu.
Open daily from 8 am to 10 pm.
---

Pluvio ($$$-$$$$)
Pluvio is a unique experience celebrating the best local products of Ucluelet, Tofino and Vancouver Island. The chef offers creative and inspired cuisine. The small restaurant and open kitchen allow for personal and refined service.
Open daily from 5:30 pm to 9 pm. Closed from early January to mid-February.
---
*** Hours may vary ***
Festivals calendar
Ukee Days
Dates: end of July
Ukee Days is a 3-day family-oriented festival celebrating west coast life. The peaceful fishing village of Ucluelet comes alive with activities including live concerts, logger sports, a parade and a salmon BBQ.

Pacific Rim Summer Festival
Dates: early July
Free Canada Day shows in Tofino and Ucluelet. A week of festivities with entertainment of all kinds, cultural and artistic events. Fun for the whole family!

Tofino Jazz Festival
Dates: end of June
In late June, at the end of the road in Tofino, you will find a small but charming jazz festival with an interesting program.
Map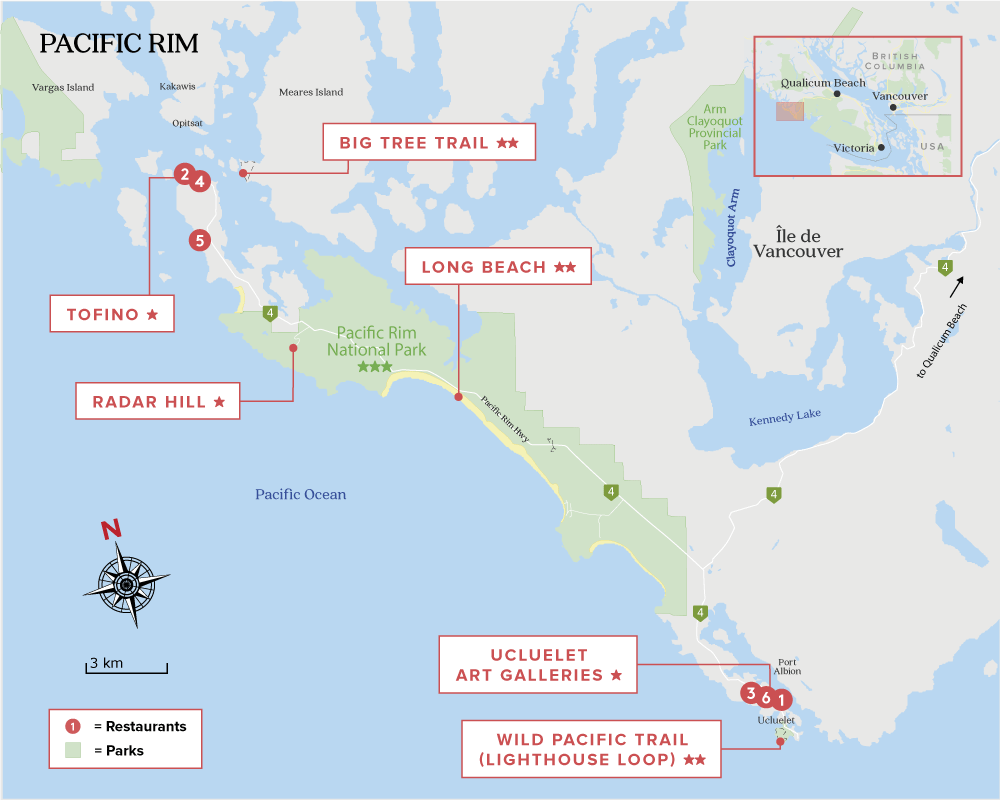 When to visit
Very Favourable
Favourable
Unfavourable
| Jan | Feb | Mar | Apr | May | Jun | Jul | Aug | Sep | Oct | Nov | Dec |
| --- | --- | --- | --- | --- | --- | --- | --- | --- | --- | --- | --- |
| | | | | | | | | | | | |
Climograph
Very Favourable
Favourable
Unfavourable
Month
Average temperature
min (°C)
Average temperature
max (°C)
Precipitations
(mm)
Overall score
January
3
8
249
February
3
9
361
March
4
10
286
April
5
12
252
May
7
14
146
June
10
17
88
July
11
19
61
August
12
19
151
September
10
18
214
October
7
14
313
November
5
10
405
December
3
8
444
Travel reviews
Amazing trees, sea and experiences
Wild pacific trail , beach walk
Gorgeous scenery, Ocean views and wildlife
Download our travel guide