5 National Parks to discover in Quebec
In Quebec with its abundant larger-than-life wilderness, many magnificent natural areas are protected by the government of Quebec. These form a network of provincial parks known as "National Parks".
Accessible to the public, these protected spaces are extremely popular destinations for lovers of the great outdoors. Some of them are well known to travellers, who include them to their list of Things to Do.
But what about the other, lesser-known parks that are well worth getting to know?
Discover 5 National Parks to add to your next Eastern Canada road trip itinerary.
 
#1. Grands-Jardins National Park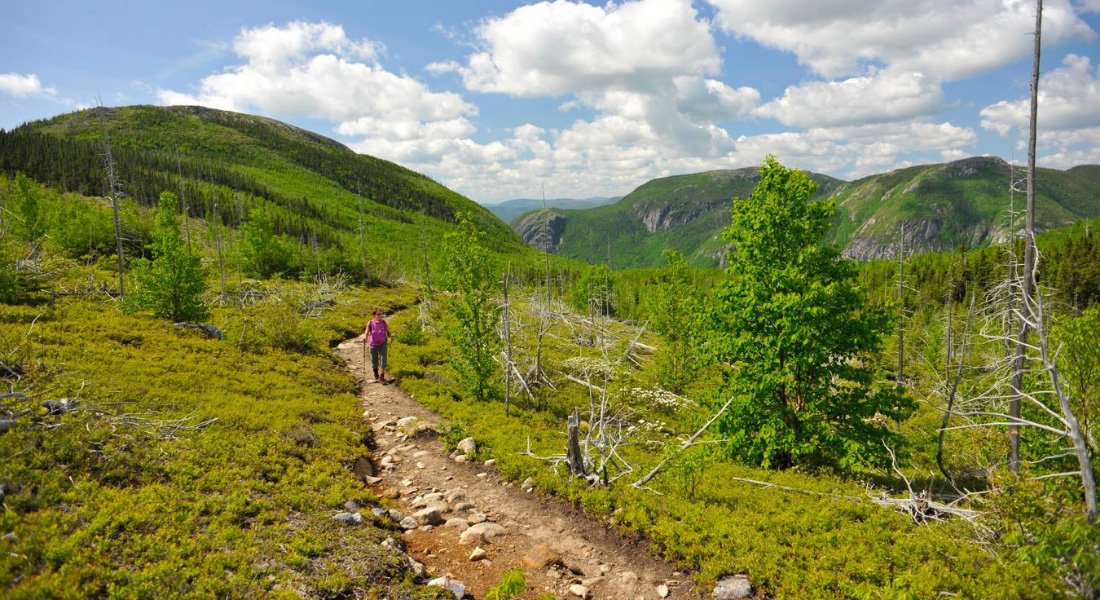 Located in the heart of the picturesque tourist region of Charlevoix, this park is often overlooked by visitors, who prefer to focus on nearby Hautes-Gorges park. 
Yet, like the latter, Grands-Jardins National Park is one of three areas that make up the Charlevoix World Biosphere Reserve, a prestigious status granted by UNESCO. 
In this vast territory dotted with high peaks and covered with taiga, it is fascinating to observe the marks left by the forest fires that have ravaged a large part of the park's area, but which have also contributed to shaping its characteristic landscapes. 
 
Things to do
 
Mont Lac-des-Cygnes hiking trail
Hiking Mont du Lac-des-Cygnes is a must. 
The summit offers a breathtaking view of the remains of the Charlevoix meteorite crater and the Laurentian massif.
Length: 8.6 km round-trip
Duration: 4 hours
Elevation gain: 480 metres
Level: Difficult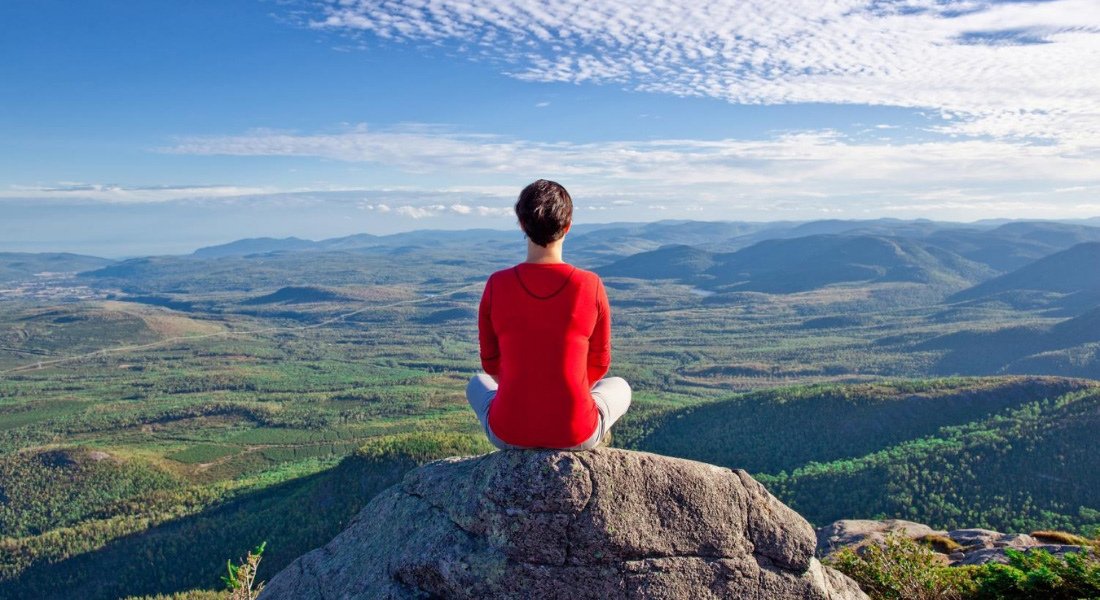 Du Brûlé hiking trail
The Sentier du Brûlé trail was recently developed to allow hikers to appreciate the contrast between the traces of the forest fires and the constantly regenerating vegetation, a testament to nature's extraordinary ability to adapt.
Length: 6.4 km (loop)
Duration: 2 hours
Elevation gain: 164 metres
Level: Intermediate
Via Ferrata 
Thrill-seekers will certainly appreciate the two via ferrata courses (beginner and intermediate), which run along the rock face of Mont du Lac-des-Cygnes. 
From start to finish, you will enjoy spectacular views of the surrounding landscape. 

#2. Bic National Park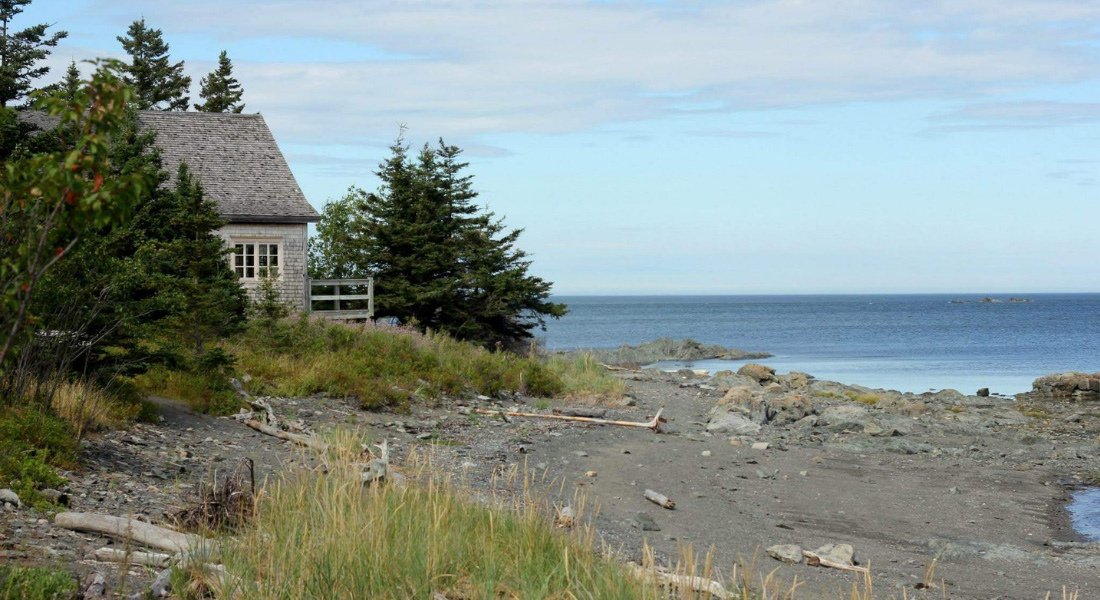 Situated in the St. Lawrence Estuary, Bic National Park is an environment conducive to tranquility and relaxation. 
Shaped by the sea, its landscapes showcase capes, bays and mountains. 
The park is a sanctuary for sea birds, which flock here in the thousands, adding to the charm of this enchanting site.
However, birds are not the only residents of this large, peaceful park: in the summer and fall, Le Bic is one of the best places in Québec to watch seals, right from the shore. 
 
Things to do
 
Les Murailles hiking trail
Les Murailles hiking trail follows a rocky ridge, offering hikers majestic views of the St. Lawrence and the surrounding cliffs.
Length: 15 km (round-trip)
Duration: 5 hours
Elevation gain: 346 metres
Level: intermediate
Pic Champlain hiking trail (via Les Murailles trail)
After walking 3 km along the Les Murailles trail, you will reach its high point: the Pic Champlain lookout. 
If you wish to shorten the route, this is the ideal place to turn back.
Length: 6 km (round-trip)
Duration: 2 hours
Elevation gain: 346 metres
Level: intermediate
Seal watching
The best viewing is from the Pointe-aux-Épinettes and Anse aux Bouleaux observation sites, both of which are in the Rivière-du-Sud-Ouest sector of the park.
Two seal species frequent the park: the harbour seal and the grey seal. There are often park warden-naturalists on site to help you identify them using binoculars or a telescope.
Ask at the Visitors Centre for the times when a warden will be present for a guided seal-watching session.  
#3. Pointe-Taillon National Park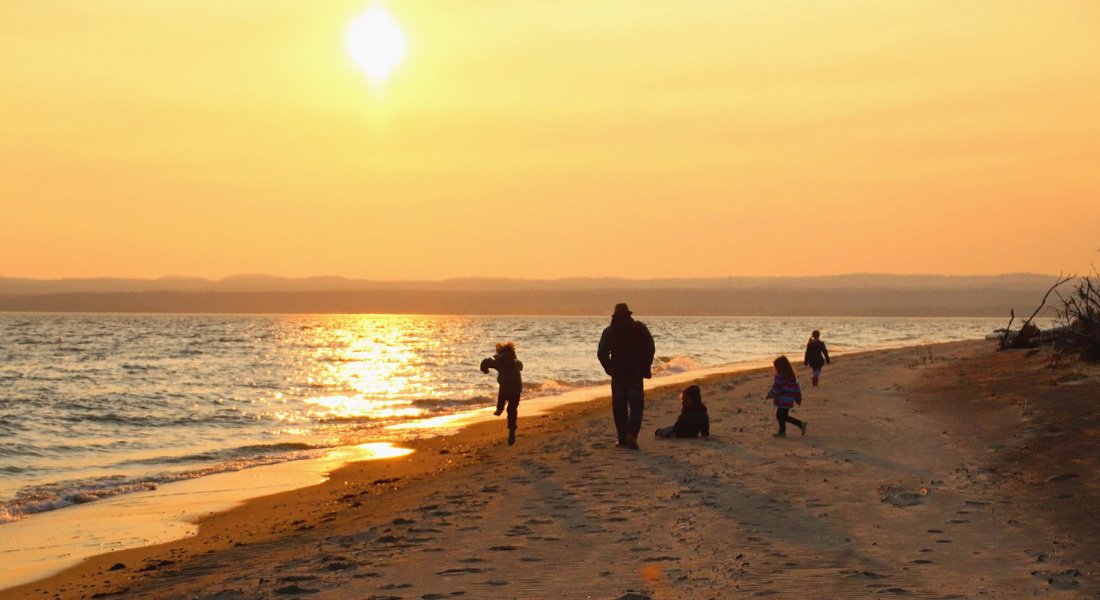 Located on the edge of Lac Saint-Jean, Pointe-Taillon National Park boasts a 15-km stretch of sandy shoreline, just perfect for long strolls at sunset.
It's also a great spot to spend a day lounging on the beach with the family and playing in the warm waters of the lake.
Beaver and moose also clearly enjoy the park, as many of them live here. 
Keep an eye out, as it's easy to see signs of their presence. 
 
Things to do
 
Biking
The park has 45 kilometres of bike trails for those who wish to explore its landscapes on two wheels.
The cycling network is relatively flat, making it easy and accessible for everyone. In addition, some of the trails are linked to the popular Véloroute des Bleuets.
If you didn't bring your bike with you, you can rent one at the park's rental centre ($). 
And bicycle rental is free for children aged 17 and under (first come, first served)!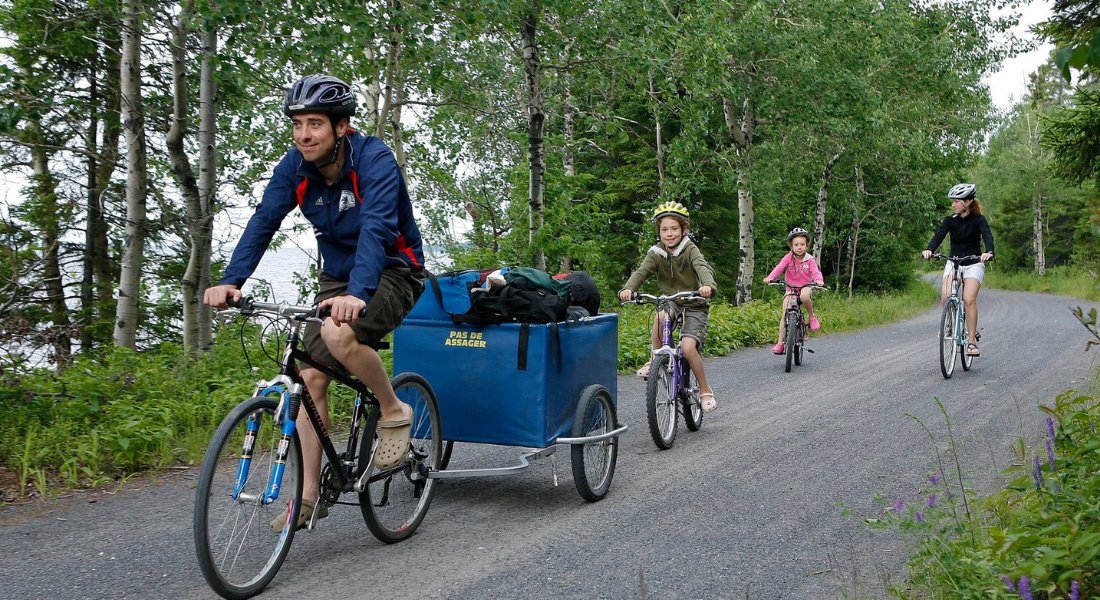 Swimming
The park offers a supervised swimming area, to the delight of parents and children alike.
This supervised beach is near the Discovery and Visitors Centre in the Pointe-Taillon sector.

Kayaking
There is a kayak rental centre (single and double kayaks) next to the supervised swimming area. 
Lac Saint-Jean is a great place to try this aquatic activity. 
If you have some kayaking experience, you may prefer paddling in the Des Îles sector, where you will find an archipelago of some thirty small islands that are otherwise inaccessible.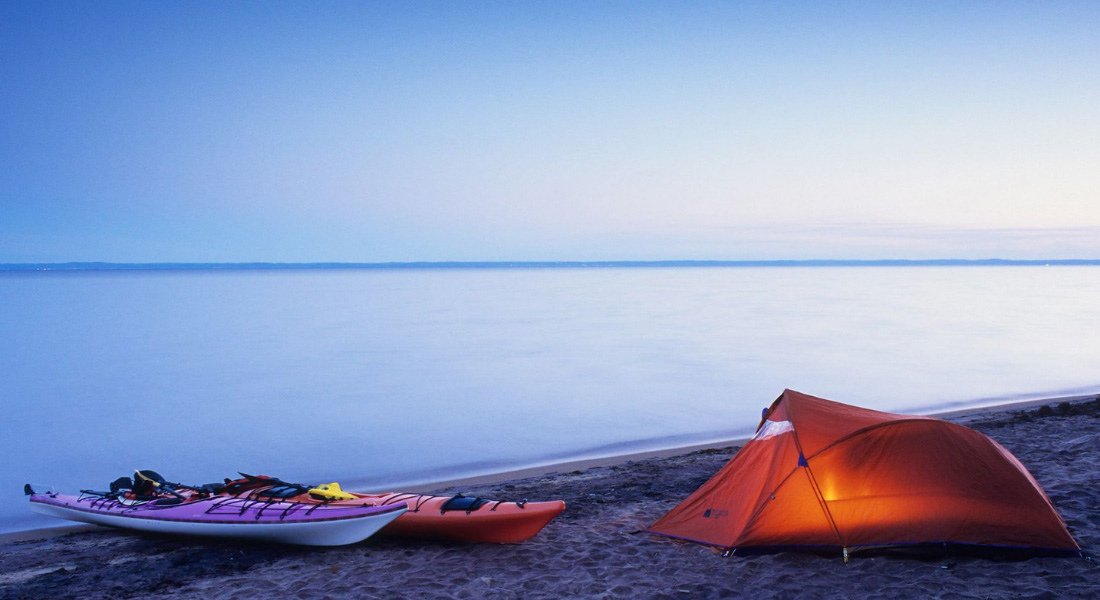 #4. Jacques-Cartier National Park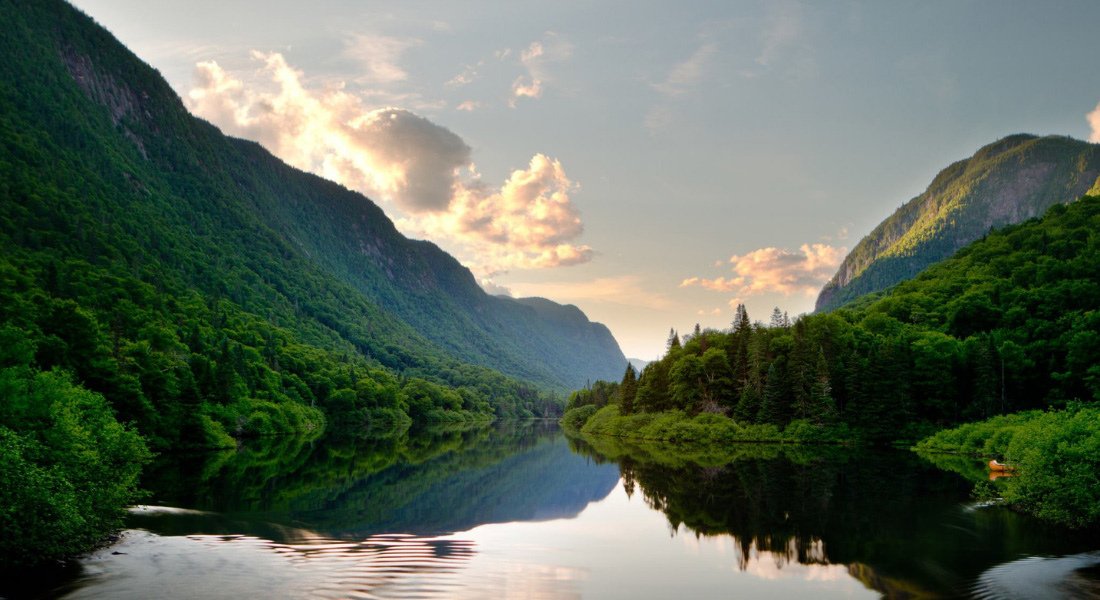 Less than 30 minutes from downtown Quebec City, Jacques-Cartier National Park is often overlooked by international travellers, who tend to focus on exploring the Old Capital.
And yet, this park is a true paradise for outdoors enthusiasts, and is home to a spectacular glacial valley, Vallée de la Jacques-Cartier. 
Through this valley flows a crystal-clear river that is prized by water sports enthusiasts.
 
Things to do
 
Les Loups hiking trail
This hike is considered to be one of the most beautiful in the province. It is the park's flagship hike among 100 km of accessible trails.
It has quite a high level of difficulty, but is well worth the effort.
Once you reach the top, your breath will be taken away, not only by the steep 447-metre climb, but also by the stunning view of the valley and the river winding through it!
Length: 11 km (round-trip)
Duration: 4 hours
Elevation gain: 447 metres
Level: difficult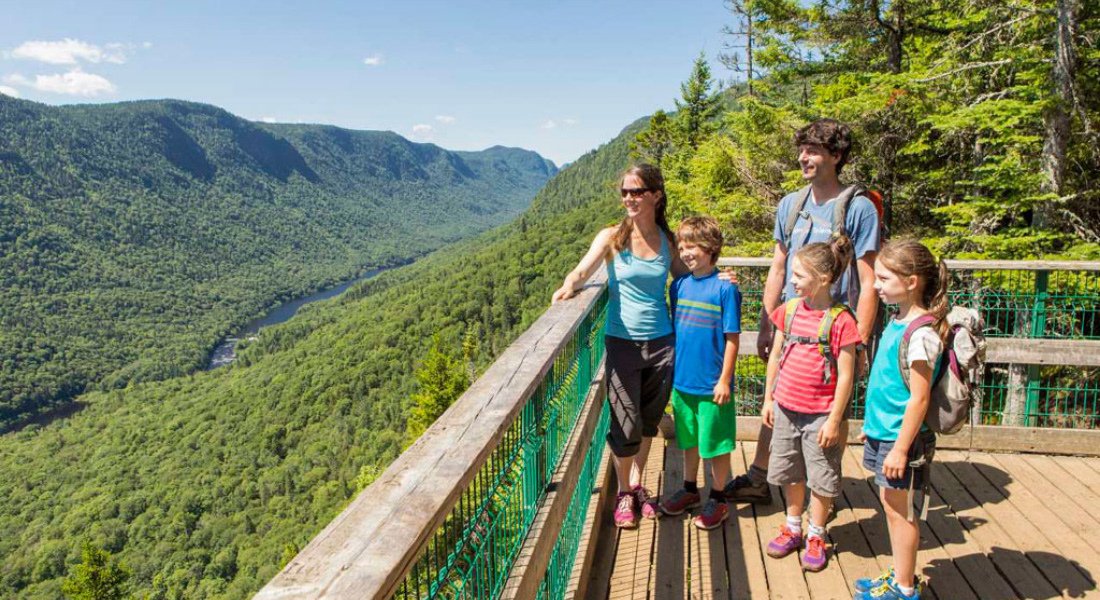 Canoeing
With 26 kilometres of navigable waters within the park, the Jacques-Cartier River is a must for whitewater enthusiasts.
It is also an excellent choice for beginners who would like to learn the basics of canoeing, a quintessential Quebec activity.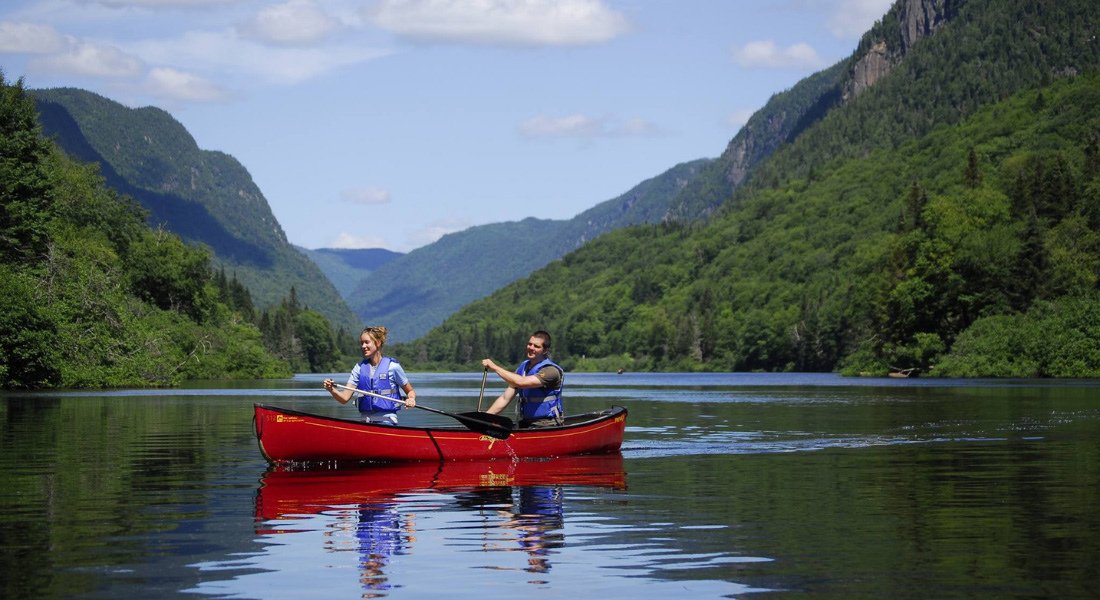 #5. Monts-Valin National Park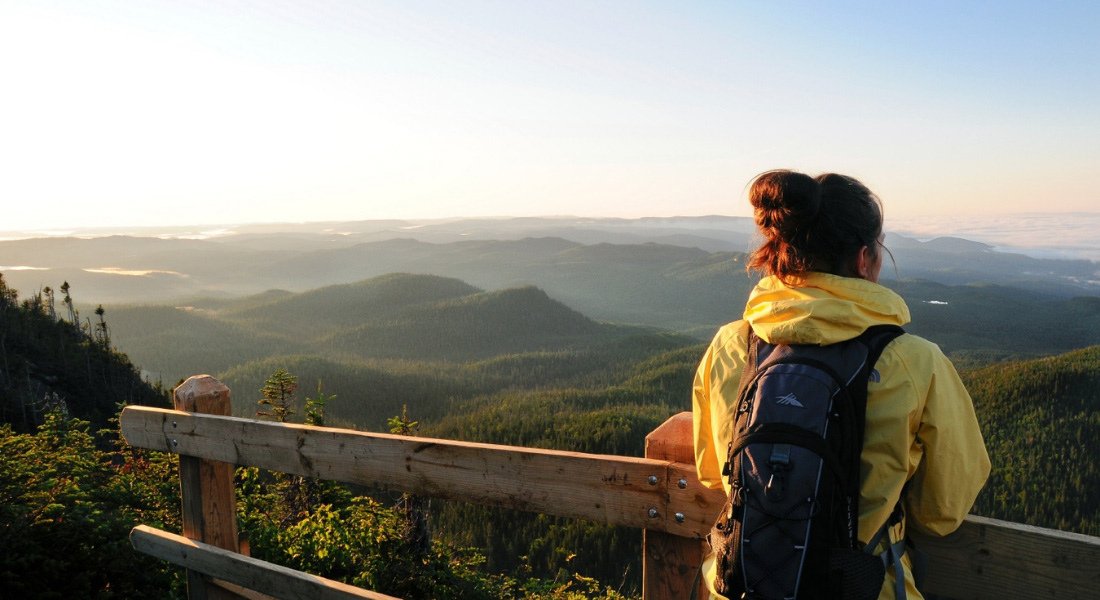 Monts-Valin National Park is one of the Saguenay-Lac-Saint-Jean region's best-kept secrets, unlike Fjord-du-Saguenay park. 
Home to the region's highest peak, this park dominates the Saguenay landscape.
Renowned for its exceptional snow cover in the winter, it is also well worth visiting in summer and fall.
 
Things to do
 
Canoeing and fishing
The Valin River and the park's multitude of lakes and ponds support a variety of wildlife and make it a popular place for canoeing and fishing.
Watercraft can be rented on site, both for exploring the lakes and rivers and for those who wish to try their hand at speckled trout fishing.

Pic de la Hutte hiking trail
This short hike is perfect for a family outing. 
It should take you about thirty minutes to reach the top. 
There you will enjoy a panoramic view of the town of Saguenay, from an altitude of 900 metres.
Note that the trailhead is a 9-km drive along a winding road.
Length: 3 km (round-trip)
Duration: 1 hour
Elevation gain: 70 metres
Level: easy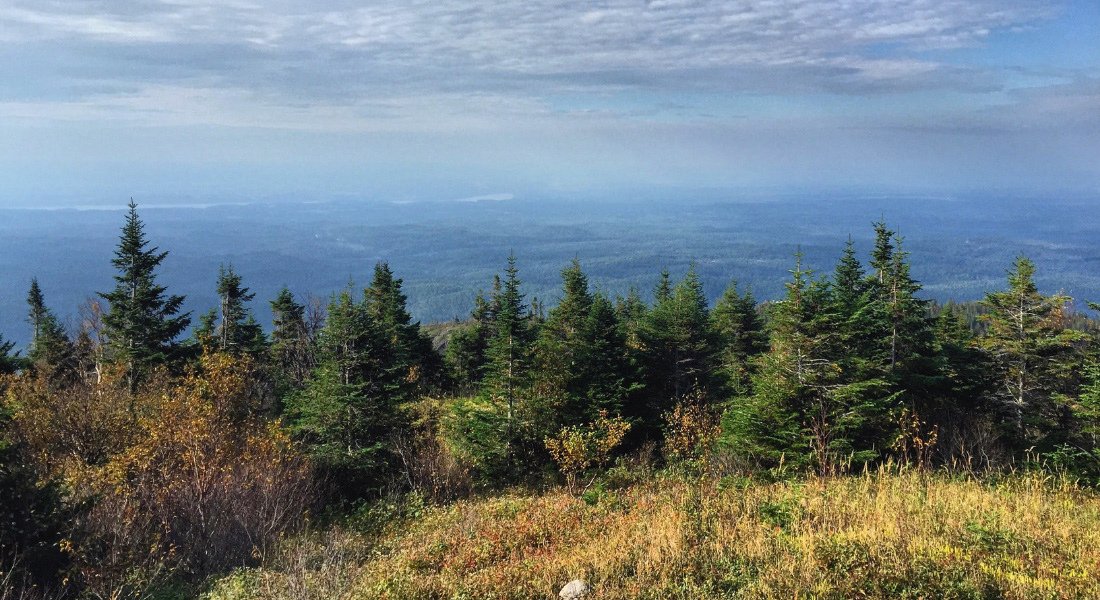 And there you go!
All that's missing is a Canada car hire and you'll be ready to hit the road and discover our great outdoors. 
Do you know any other lesser-known Quebec parks? Don't hesitate to share your thoughts in the comments section below.