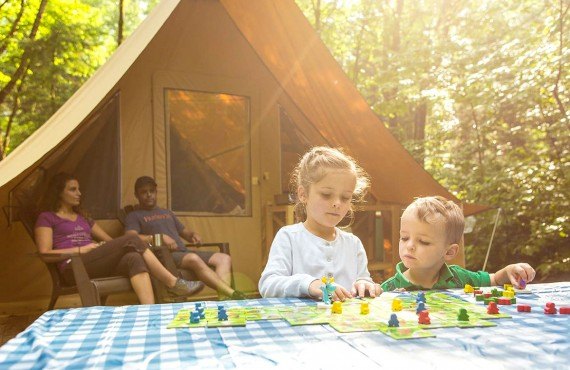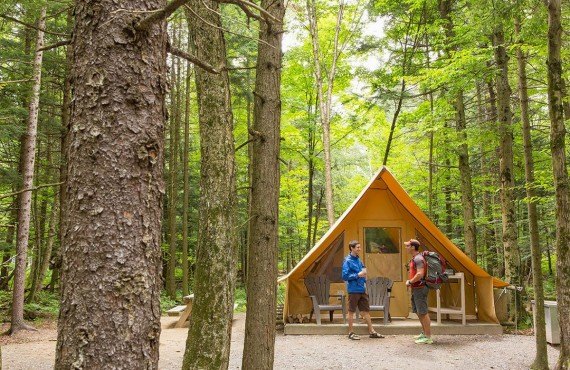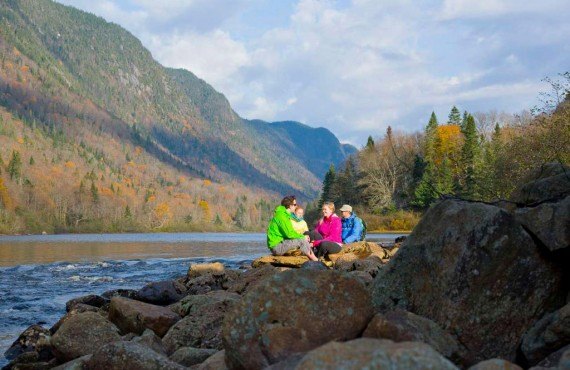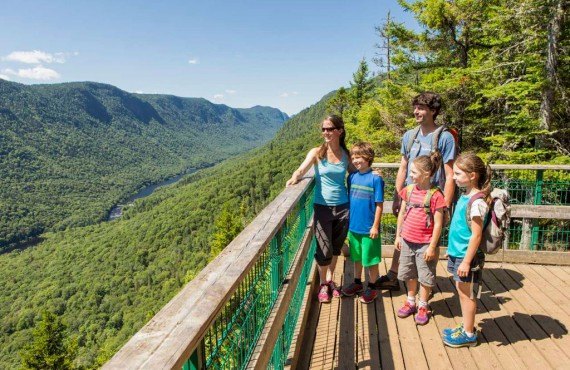 Services
kitchenette
no
parking
free
swimming pool
no
Wi-Fi
no
restaurant
no
gym
no
Charging station
no
laundry
no
Description
Try camping in a Ready-to-camp tent in Jacques Cartier National Park, just 40 minutes from Québec City. The park offers magnificent landscapes characterized by stunning contrasts: mountainous plateaus fractured by steep-sided valleys..

You don't think you're a camper at heart, or you love camping but you didn't bring your camping gear with you on your Canadian vacation? You don't sleep well on the ground, you're afraid of being cold, or you think it's too much hassle to go camping with the kids?

The Ready-to-camp tent is the answer! This option is ideal for families, couples, and friends alike. The concept is simple, original and exclusive to Parcs Québec national parks. No need to set anything up or bring any gear; your tent is already set and fully equipped when you arrive. Just relax and enjoy!
Access to washroom facilities with toilets and showers ($)
Firewood for sale ($)
Interpretation activities offered on location
Hiking trails
Rentals ($): Mini raft, Rabaska canoe, Kayak, Canoe, Bicycle, Paddleboard, etc...

Eco-friendly accomodation : This hotel makes significant efforts to reduce its environmental impact by promoting their sustainability policies with their guests.
Chalet type
2 queen beds separated by a canvas (Bedding and towels included)
Kitchen equipement
Propane camp stove
Picnic table
Small refrigerator
Space heating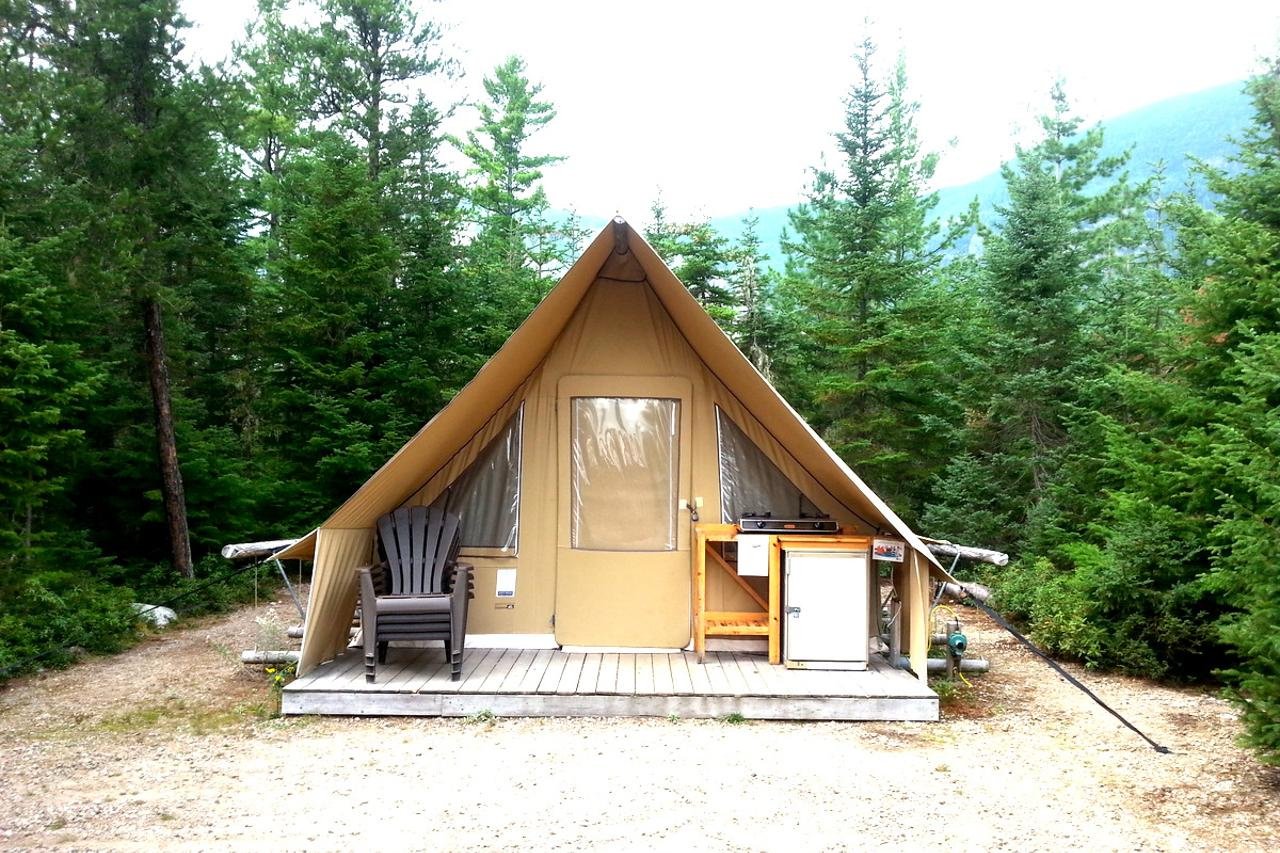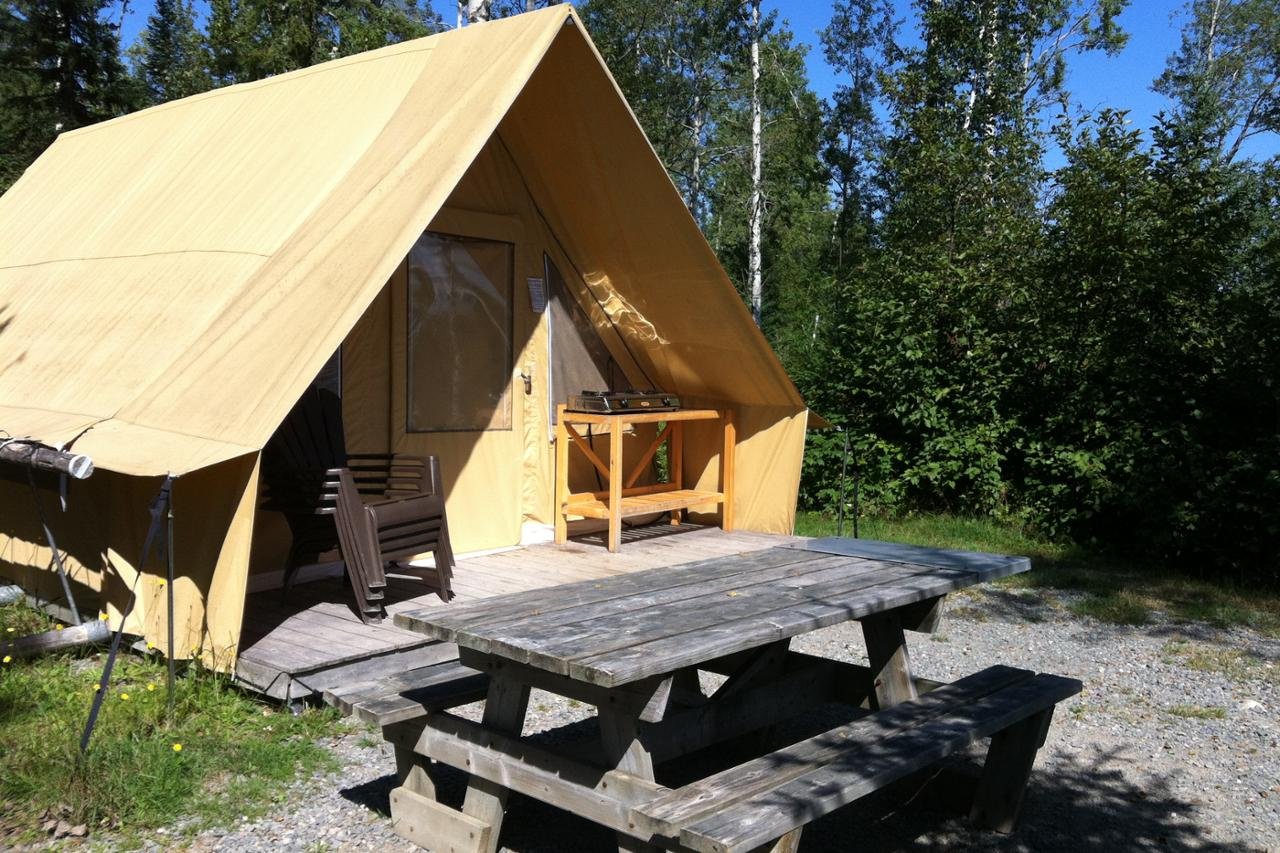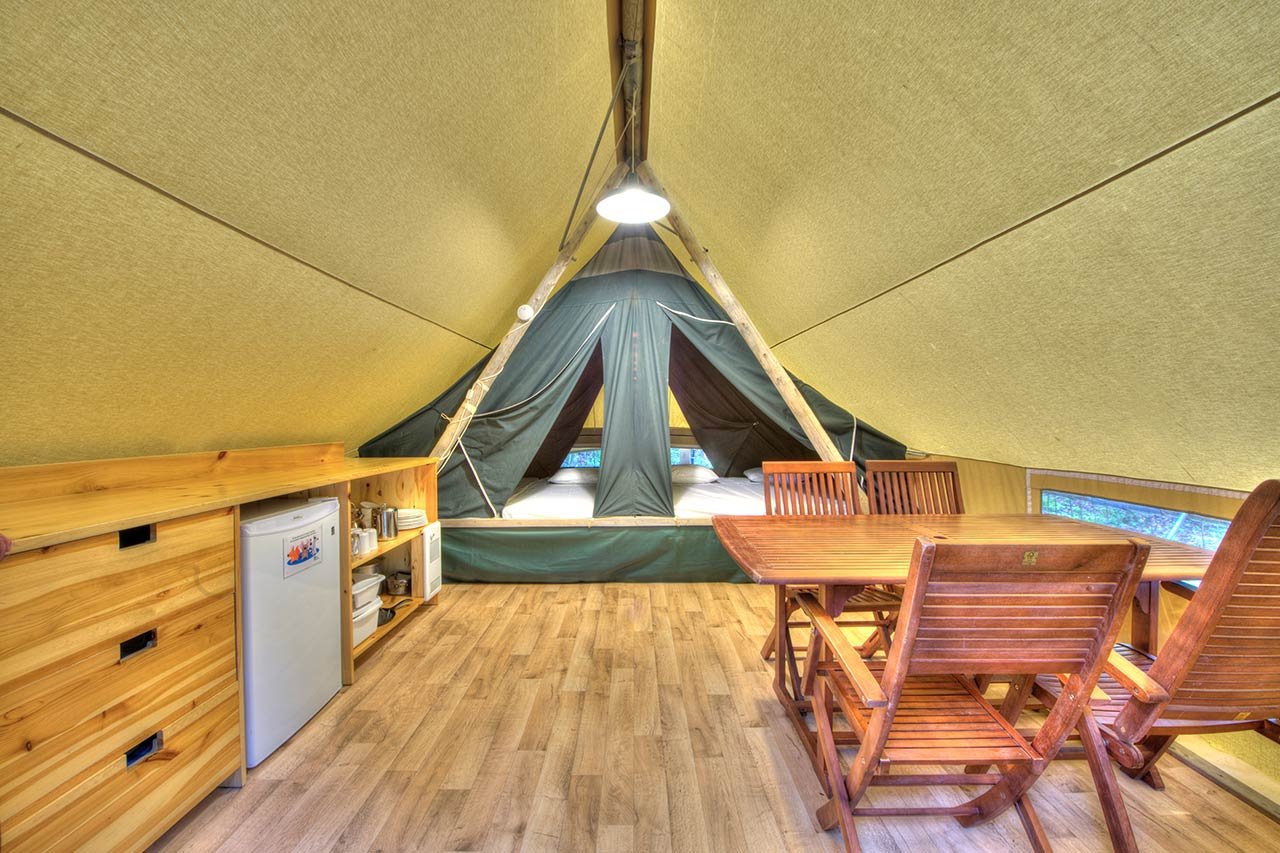 3 doubles beds
Kitchen equipement
Propane camp stove
Small refrigerator
Space heating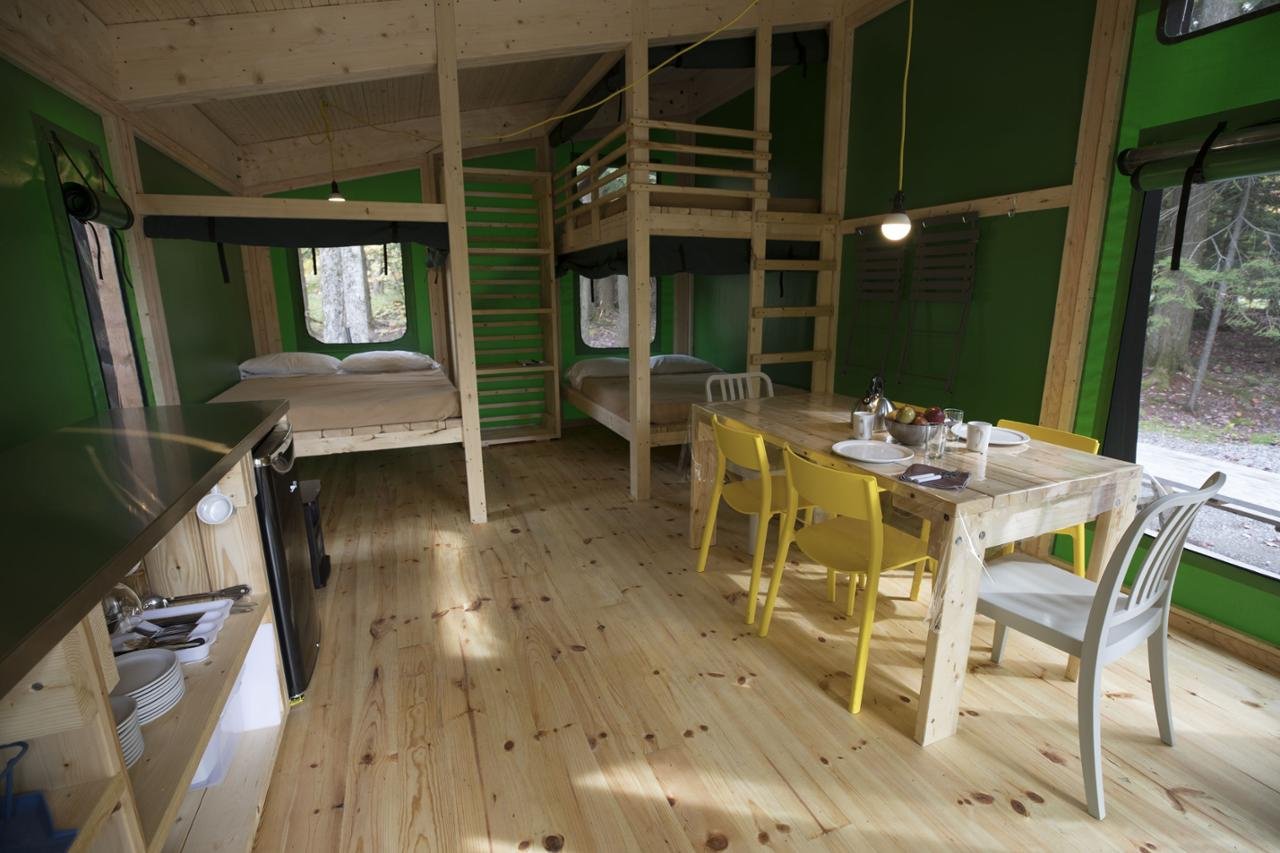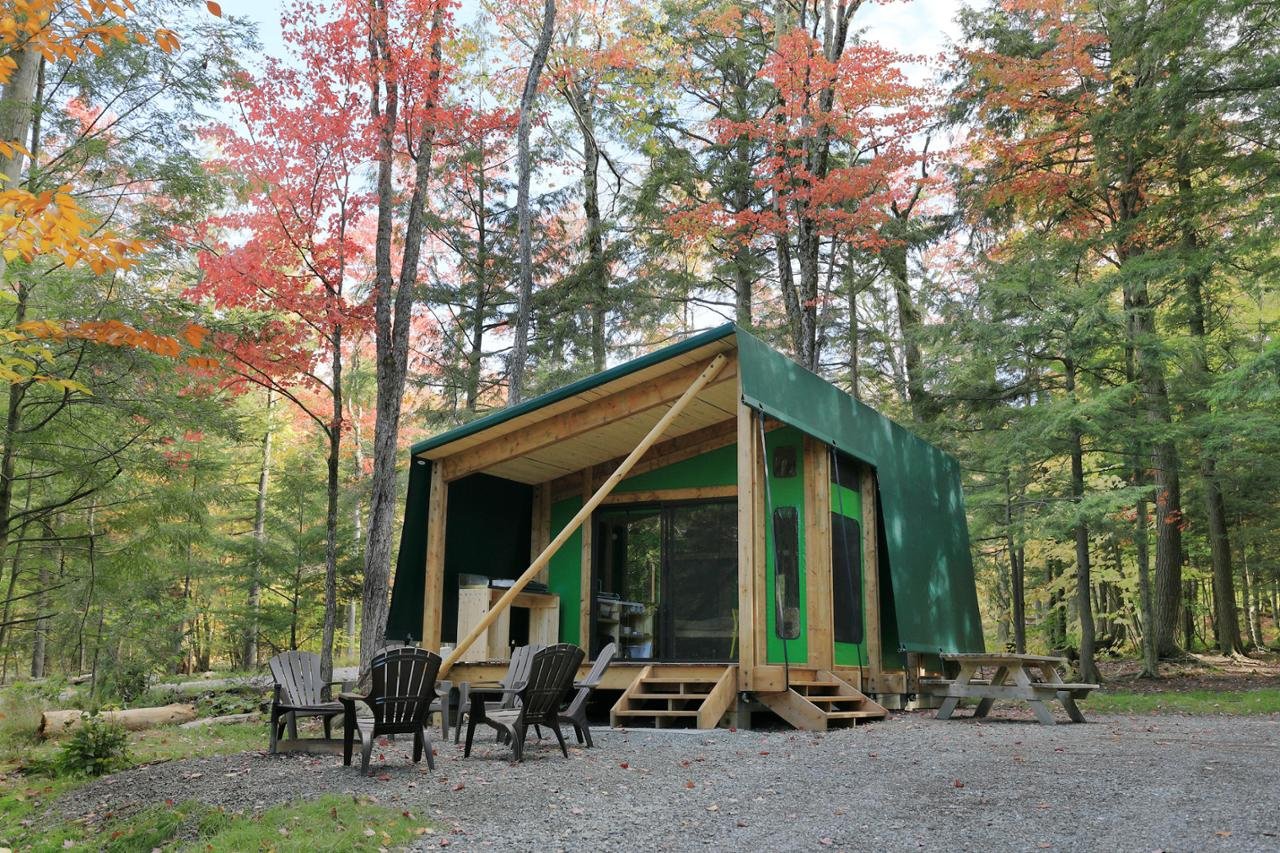 Location
Secteurs: Alluvions, Québec, (QC)
Travel reviews
Luxury campsite with top experience!
(Translated by Google) Luxury ready to camp, the tent is very comfortable and has everything you need for a pleasant stay. The bathrooms are clean and the showers are free of charge. The fire experience is excellent and the children really like it.
Very nice park
(Translated by Google) We hiked - it's a very nice park. The landscapes are superb. However, it is a bit far from Quebec. We had a "ready to camp" tent, it was a first experience for us. The children liked it very much.
First experience: seduced
Establishment number: 206205