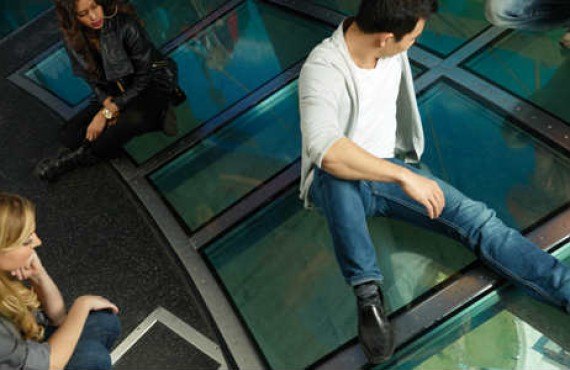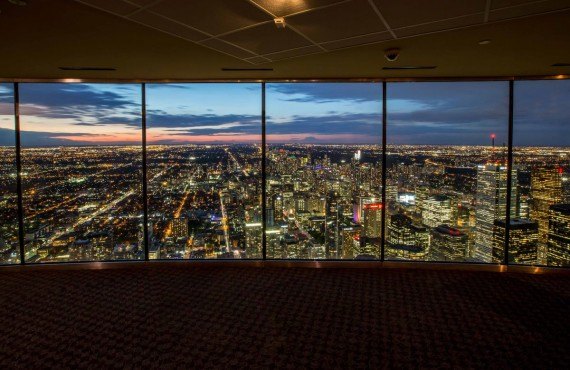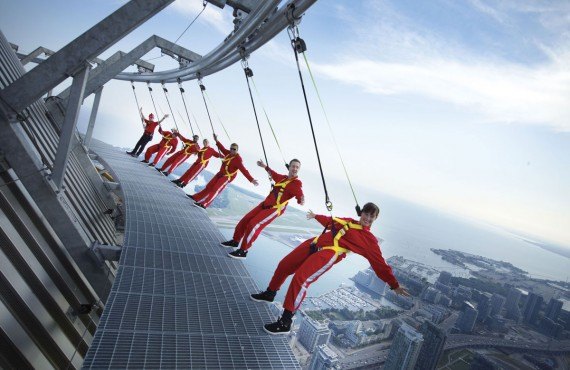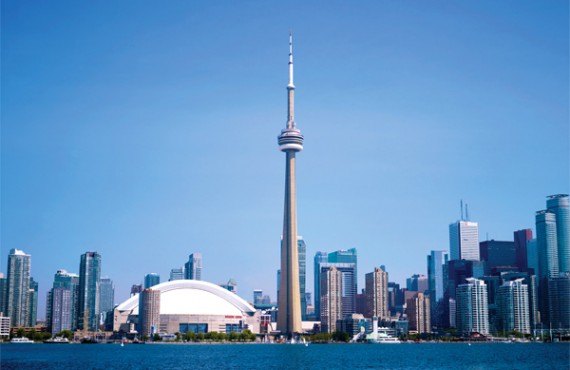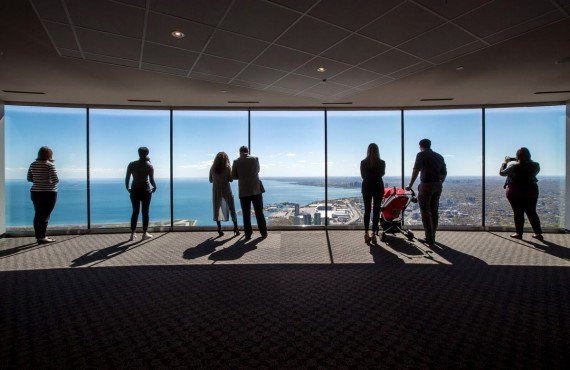 Description
Duration : About 2 hours
Schedule : 10:00 a.m. to 10:00 p.m.
Season : Open year-round, except December 25
Location : CN Tower, Toronto (Entertainment District)

A must-visit attraction! Defining the Toronto skyline, the CN Tower is one of the tallest buildings in the world and one of the 7 Wonders of the Modern World.

The tower is named after Canadian National (CN), the railway company that built it in 1976.
Visitors enjoy breathtaking views of Toronto along with many great attractions.
The 4 observation levels provide stunning views. Only the first 3 levels are open to the public, at heights between 342 m and 351 m.

At 342 m you will find the Glass Floor providing a dizzying view straight down to the streets below and an outdoor observation deck where you can feel the breeze.

The LookOut Level at 346 m offers some of the most spectacular views in Toronto with two new floor-to-ceiling panoramic window-walls.

For lovers of fine dining, the multiple award-winning 360 The Restaurant is located at 351 m. Patrons enjoy an unobstructed panoramic view of the city as the restaurant completes a full rotation every 72 minutes. In addition to the outstanding scenery, the 360 offers more than 500 wines from around the world.
Think you're high enough now?

Think again! SkyPod is one of the highest public observation platforms in the world, is located at a thrilling 457 m.

The very top of the CN Tower, the tip of its 102-metre broadcasting antenna, is at a height of 553.33m. Because don't forget that the CN Tower is, first and foremost, the centre of telecommunications for all of Toronto.
Rates
Season
Adult
6 to 13 yrs old
3 to 5 yrs old
0 to 2 yrs old
2023/01/01 to 2023/12/31

$

38

$

26

$

13

$

0
* Price includes access to the LookOut Level and the Glass Floor and applicable taxes. Please note that the Glass floor is under construction until further notice.
* Access to the SkyPod is not included in this admission.
* Fee for parking.
* Within a 30-minute walk from different hotels, Bond Place Hotel, Le Germain Maple Leaf, Strathcona Hotel, etc.
Location
301, Front St. West, Toronto, (ON)
Travel reviews
Great experience, impressive