The Quebec Beer Route
I'm certainly not learning you anything by saying that in La Belle Province, we enjoy a good beer and gathering around them.
No wonder that for many, brewing their own beer and incorporating new local flavors is a real passion.
Here are 20 microbreweries to stop at during a road trip in Quebec.
 
Map of the Quebec Beer Route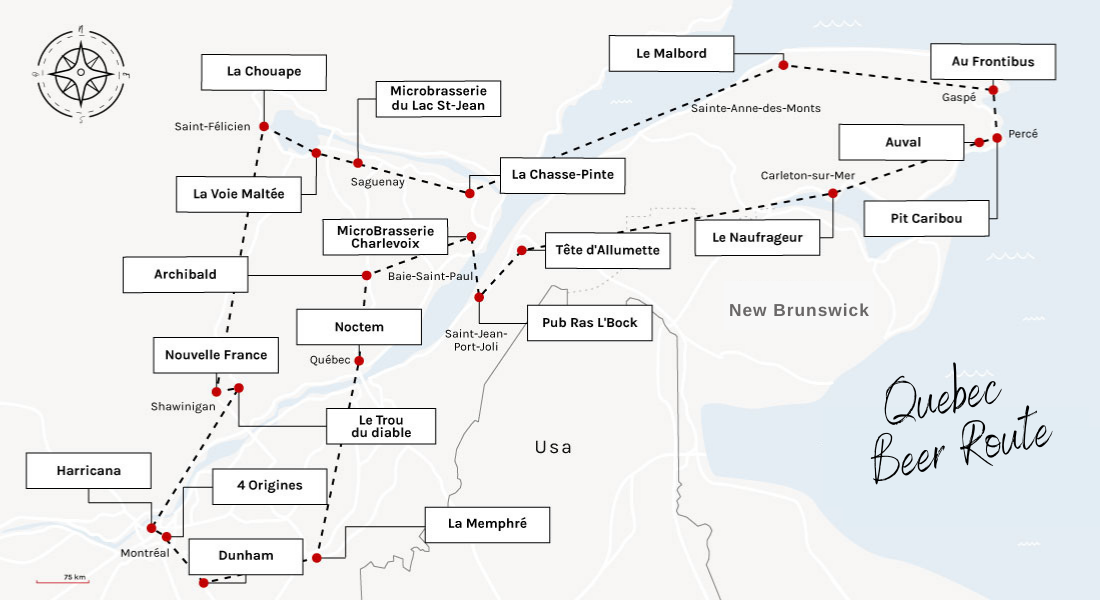 #1- Harricana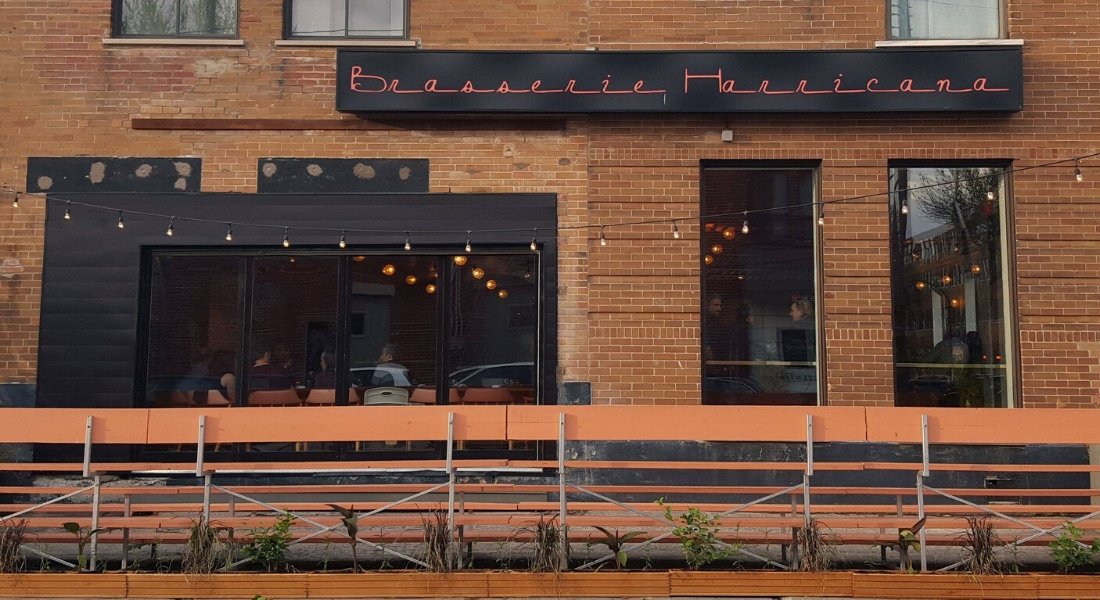 Localisation: Montreal (Mile End) 

Hours: everyday, from noon to 2 a.m.

 Recommendation: The 6484 – an orange beer 
Opened just 6 years ago, the Harricana brewery quickly became an institution on the Montreal scene. Its menu is made up of a varied choice of craft beers, including several of their own. You will quickly recognize them, because their design display the colours of the place: pink, white and black.
The decor will surely give you a 70s and 80s vibe, an important element for the owner who seeks to recreate the ambience of the microbrewery that her parents owned in Amos.
Harricana is also popular for lunch, with a menu that combines freshness and cuts of braised meat.
#2- 4 Origines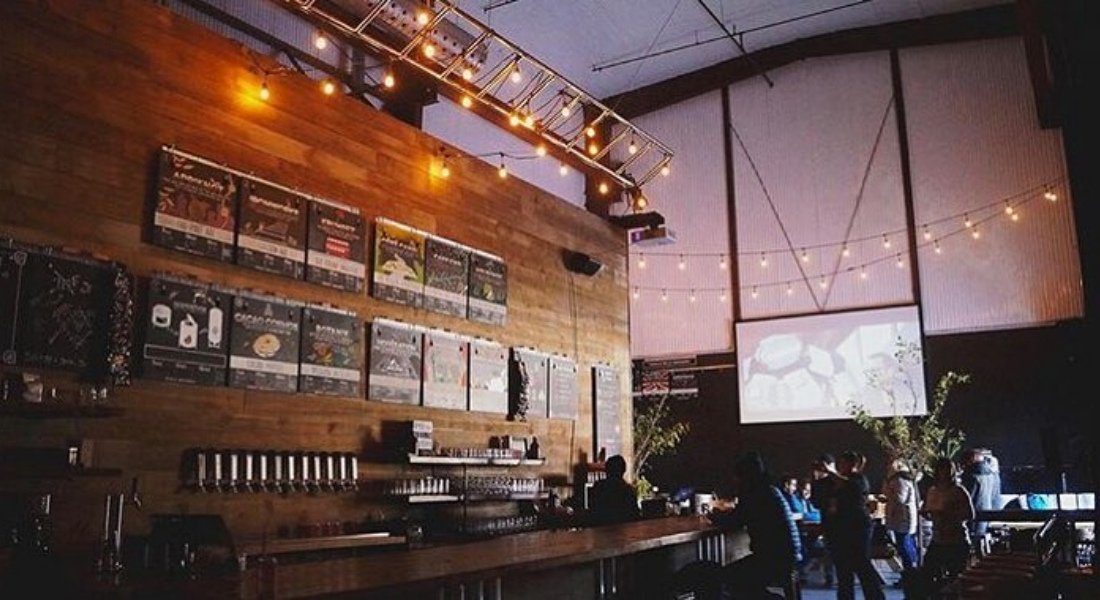 Localisation: Montreal (Le Sud-Ouest) 

Hours:  Mondays through Wednesdays from 4 p.m. to 11 p.m., Thursdays and Fridays from 4 p.m. to 1 a.m., Saturdays from noon to 1 a.m. and Sundays from noon to 8 p.m. 

 Recommendation: The Caffiend 
Run by a small team of 4 friends, the 4 Origines microbrewery makes the districts of the canal shine. The sense of community is also very important to them, as they brew their beers on-site and colaborate with local businesses only.
4 Origins is recognized for being innovative. Among its most popular beers are one brewed with coffee and one with tea. Some surprising mixtures that you will enjoy discovering.
If you need one more reason to go, it's right next to one of the best photo spots in Montreal, the Farine Five Rose neon sign.
#3- Les bières de la Nouvelle France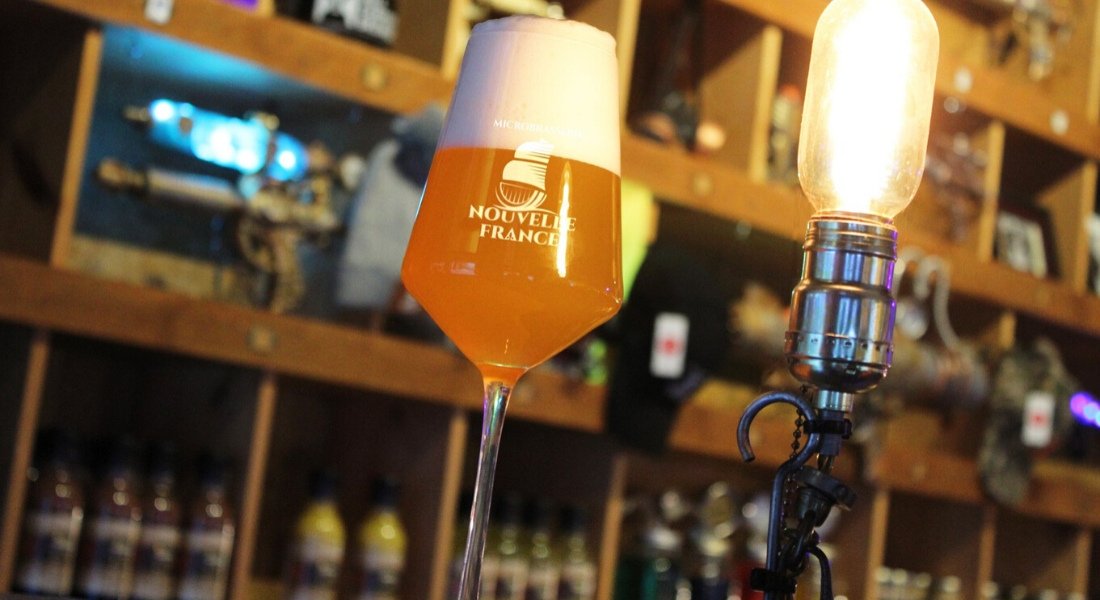 Localisation:  St-Alexis-des-Monts (Mauricie) 

Hours: Sundays through Thursdays from 11 a.m. to 9 p.m., Fridays and Saturdays from 11 a.m. to 10 p.m. 

 Recommendation:  IPA de la Nouvelle-France 
Established in 1998 by 2 beer fanatics returning from a trip to Belgium, the Nouvelle-France microbrewery stands out in two ways.
The first is that they were the first to come up with gluten-free beers in North America. They now have a full range.
Since 2010, they also cultivate their own malt. They thus control the production from A to Z, offering certified organic quality. You can even visit their farm.
#4- Le Trou du Diable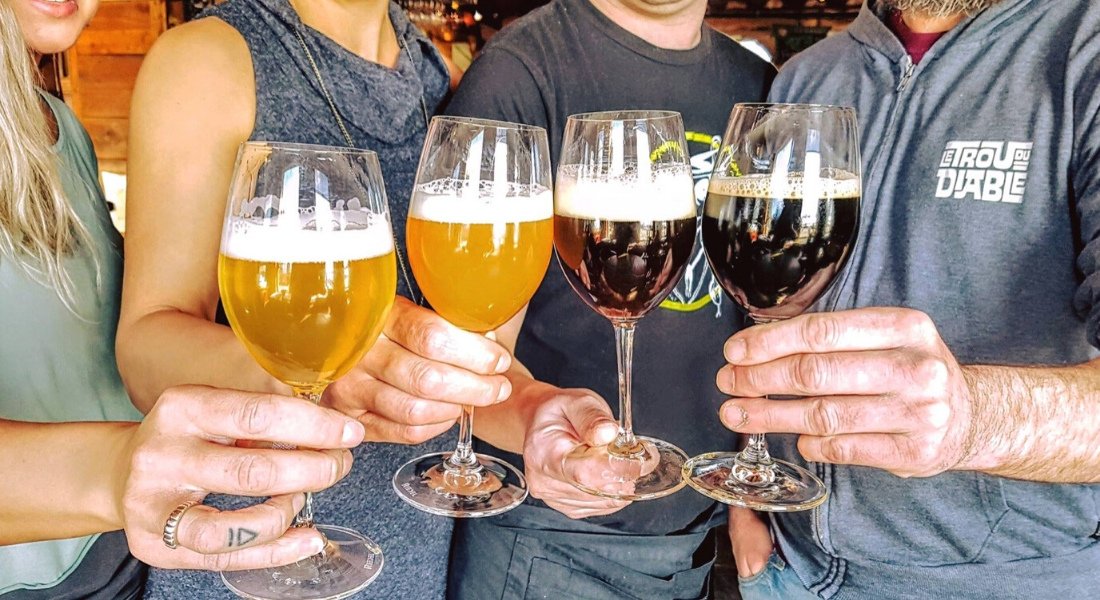 Localisation: Shawinigan (Mauricie) 

Hours:  Sundays through Tuesdays from 3 p.m. to 11 p.m. and Wednesdays through Saturdays from 3 p.m. to 1 a.m. 

 Recommendation: The Sang d'encre 
Surely the most well-known microbrewery in Quebec, with many of its beers distributed worldwide, a stop at Trou du Diable is a must. It has the largest cellar of oak barrels for aging beer in the country.
During a visit to their Brew Pub, you can taste a selection of their beers on tap or in a bottle. You can also opt for a tasting palette.
A brasserie-style menu is available, with quality tartars and burgers, all from locally sourced ingredients.
#5- La Chouape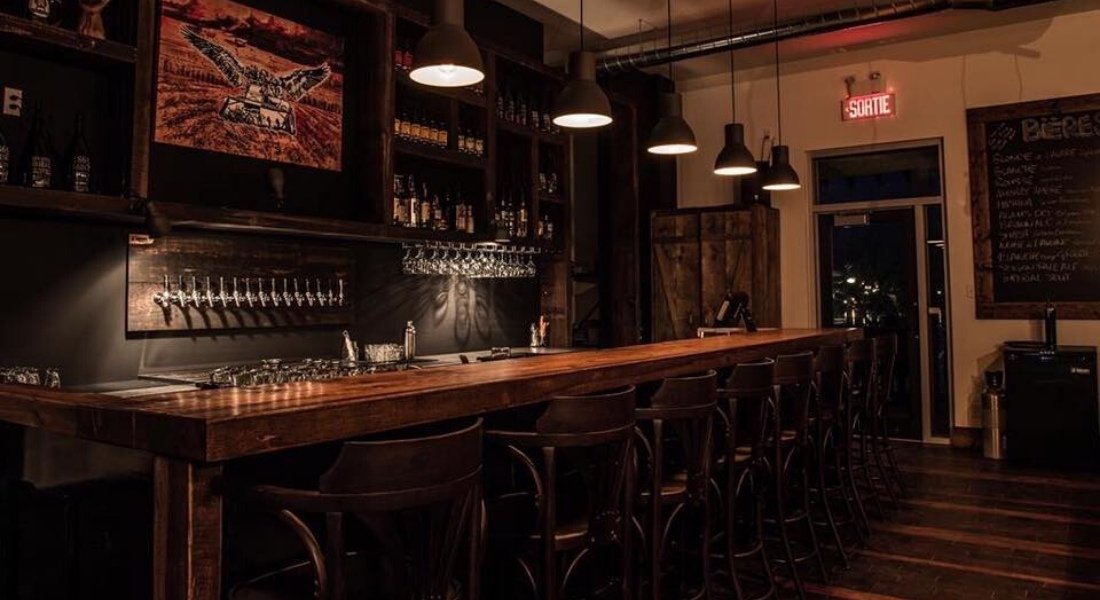 Localisation: St-Félicien (Lac St-Jean) 

Hours: From 3 p.m. to midnight, Mondays through Saturdays during high season and from Wednesdays through Saturdays the rest of the year

 Recommendation: The Gras Dur 
La Chouape, named after the Ashuapmushan River (the Ashuap), is a microbrewery that brews its beers like the settlers of yesteryears. There are therefore no chemical additives and cereals predominate over malt.
Their organic beers are all natural and convivial, as you can expect from the Saguenay locals! A perfect place to have a drink after visiting the Saint-Félicien Zoo.
#6- Microbrasserie du Lac St-Jean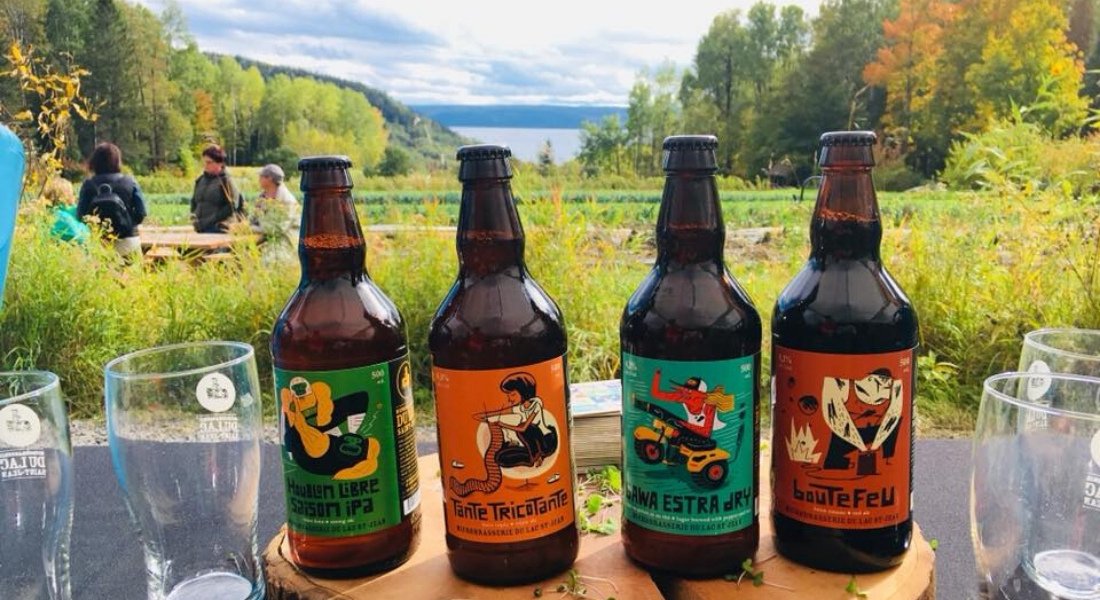 Localisation: Saint-Gédéon (Lac St-Jean) 

Hours: Thursdays through Saturdays, from 11:30 a.m. to 1 a.m. 

 Recommendation: La Beluette – a blueberry beer! 
In operation since 2007, Microbrasserie du Lac is far from being idle. More than 100 recipes have been developed and bottled here.
You will therefore be entitled to a surprise when you visit, as it is difficult to predict which beers will be offered on tap! A pub-style menu is also available for you enjoy.
Being located very close to the "Blueberry Route" bike path, it is the best way to quench your thirst after the ride.
#7- La Voie Maltée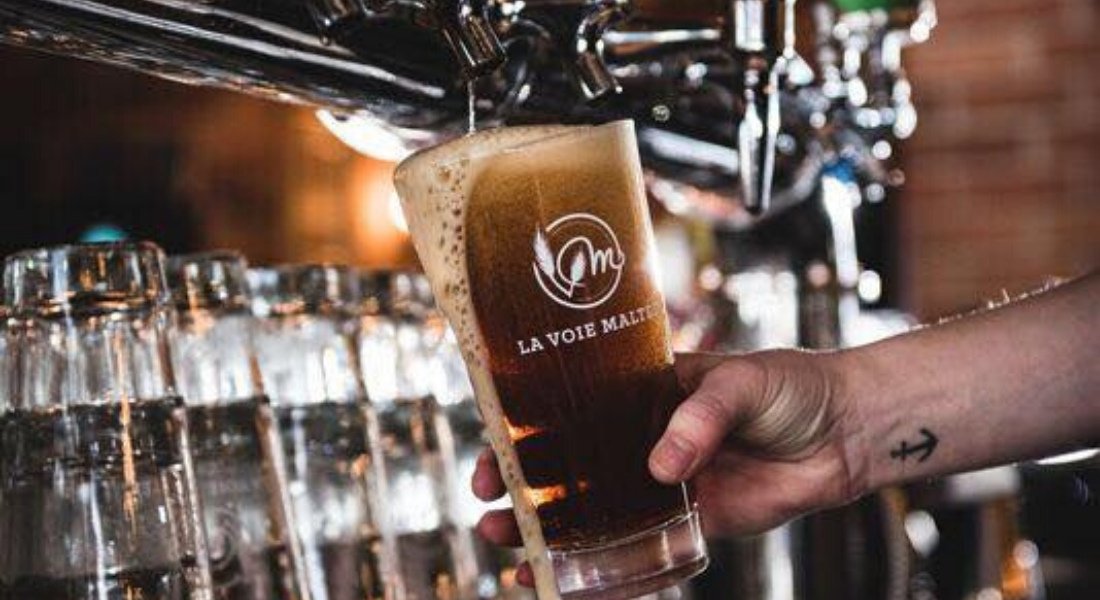 Localisation: Jonquière (Fjord du Saguenay) 

Hours: Weekdays from 11:30 a.m. to 3 a.m. and week ends from noon to 3 a.m.

 Recommendation:  La malcommode 
Established in 2002, the microbrewery La Voie Maltée is well known in the Fjord area. Wanting to be a vessel to convey the best food-beer pairing ever seen, it is always expanding, having added a brewery and a restaurant to their roster already.
Expect a relaxed atmosphere, that can only inspire you to gather friends to enjoy their beers which have received several international awards.
#8- Microbrasserie La Chasse-Pinte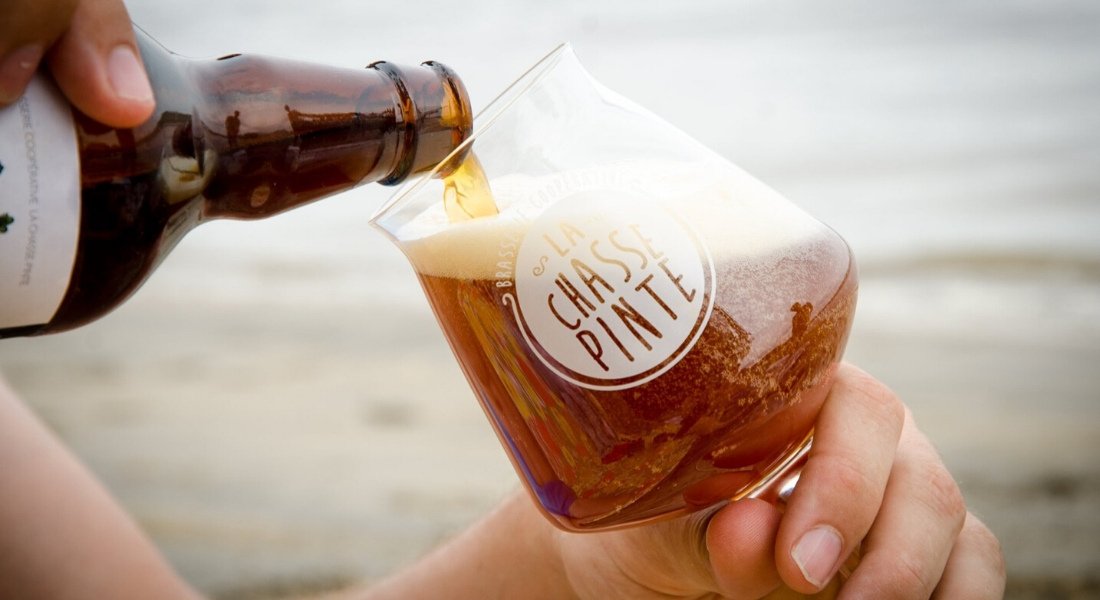 Localisation: L'Anse St-Jean (Fjord du Saguenay) 

Hours:  open during the summer months only (hours not available for 2021 yet) 

 Recommendation:  The Gélinotte (balsam fir blonde) 
Founded in 2015 by the cooperative which gave us the Bistro de l'Anse, the microbrewery is located in a former fire station. In 2018, it expanded in order to increase its brewing capacity.
Today, Chasse-Pinte brews beers proudly inspired by Boreal botanics and pair well with the flavors of Bistro de l'Anse. A complete gourmet experience to experience the boreal flavours of Saguenay!
#9- Le Malbord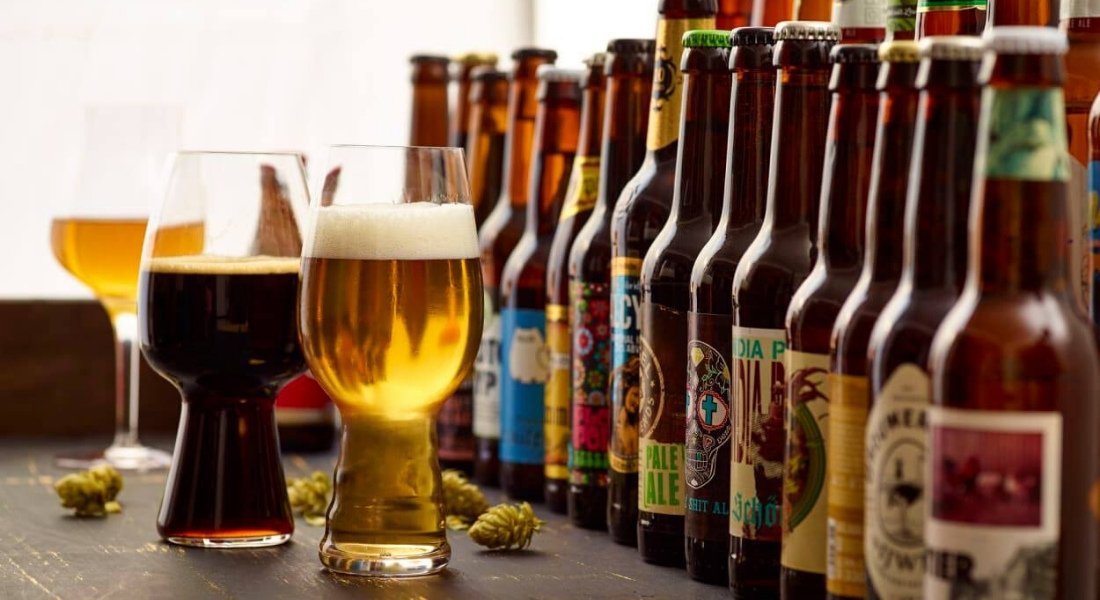 Localisation: Sainte-Anne-des-Monts (Gaspésie) 

Hours: Wednesdays through Saturdays, from 3 p.m. to midnight 

 Recommendation: The Tripeuse des Bois 
It's impossible to ignore Gaspésie when it comes to Quebec holidays. 
Aiming to be a friendly place that allows you to taste the gourmet local products of Upper Gaspé, Le Malbord microbrewery brews refined beers with local flavors.
Its primary attention is focused on respecting the principles of sustainable development, which is reflected in the rich and complex composition of their products.
#10- Microbrasserie Frontibus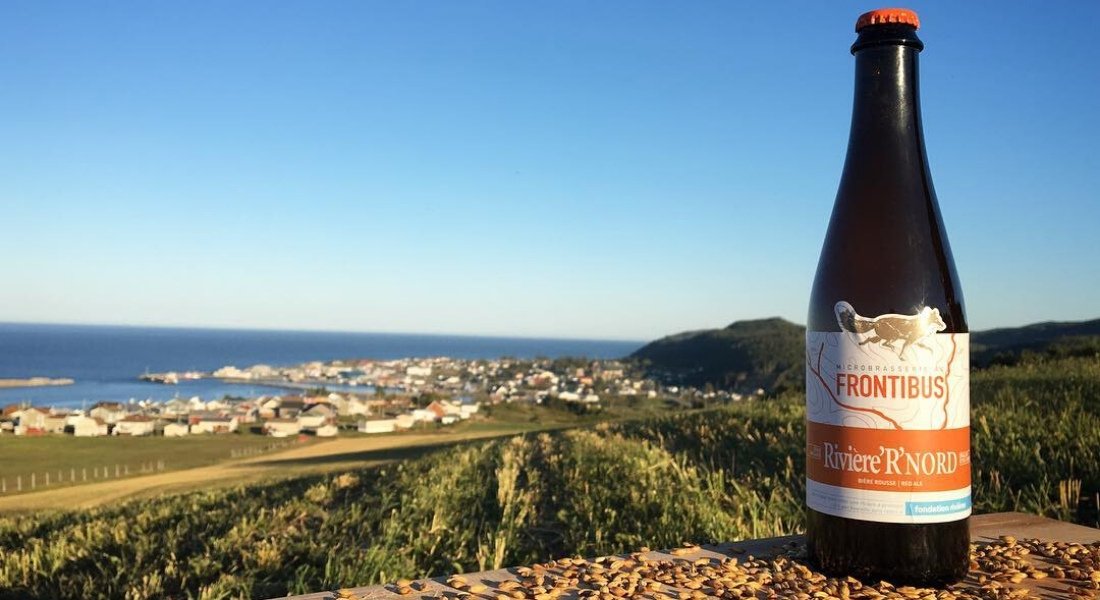 Localisation: Rivière-au-Renard (Gaspésie) 

Hours: open during summer only (hours not yet available for 2021) 

 Recommendation: Double blanche de la Cédrière 
Utamed and authentic - this is what would best describe the character of the small village of Rivière-au-Renard and the Frontibus microbrewery. The goal of the owners, who returned to their small hometown to start this project of a lifetime, was to give back and share with this community that is so dear to them.
The beers produced here have a taste that is only found in the Gaspé area, inspired by the forest, fruits and regional spices.
#11- Pit Caribou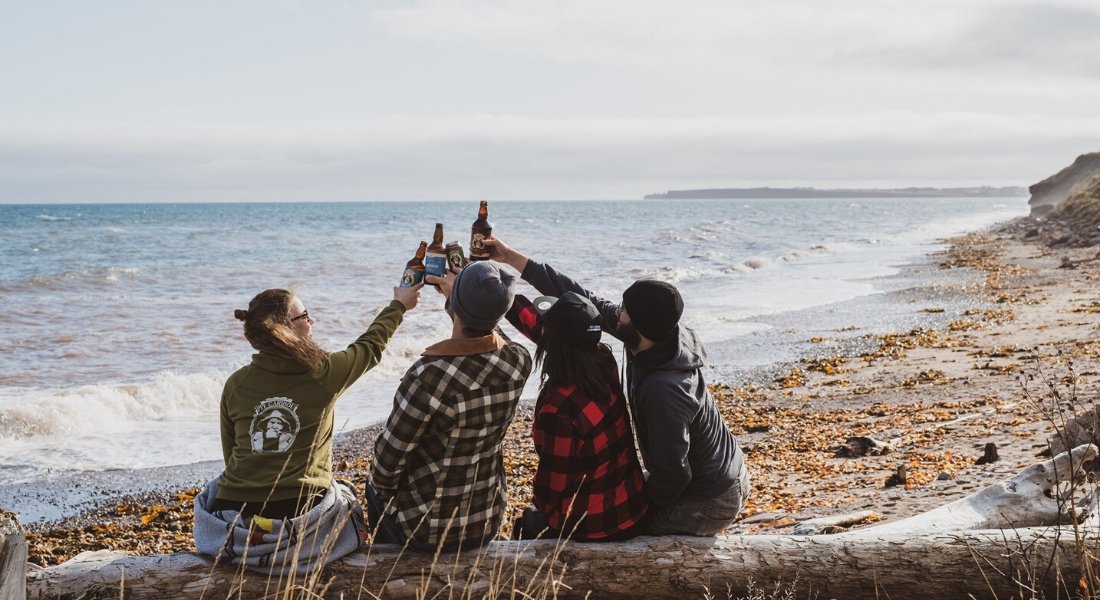 Localisation: L'Anse-à-Beaufils (Gaspésie) 

Hours: June to October, from 8 a.m. to midnight 

 Recommendation: the Paradise Point NEIPA 
Another Quebec flagship, the Pit Caribou microbrewery needs no introduction. Although two Pit Caribou pubs opened in Percé and Montreal, nothing beats the original microbrewery experience in L'Anse-à-Beaufils.
There you will find a selection of 8 beers on tap, a beach side terrace and barbecues at your disposal - so bring something to eat! Local products are also for sale on site.
A perfect experience for an afternoon in the sun or an aperitif by the water.
#12- Auval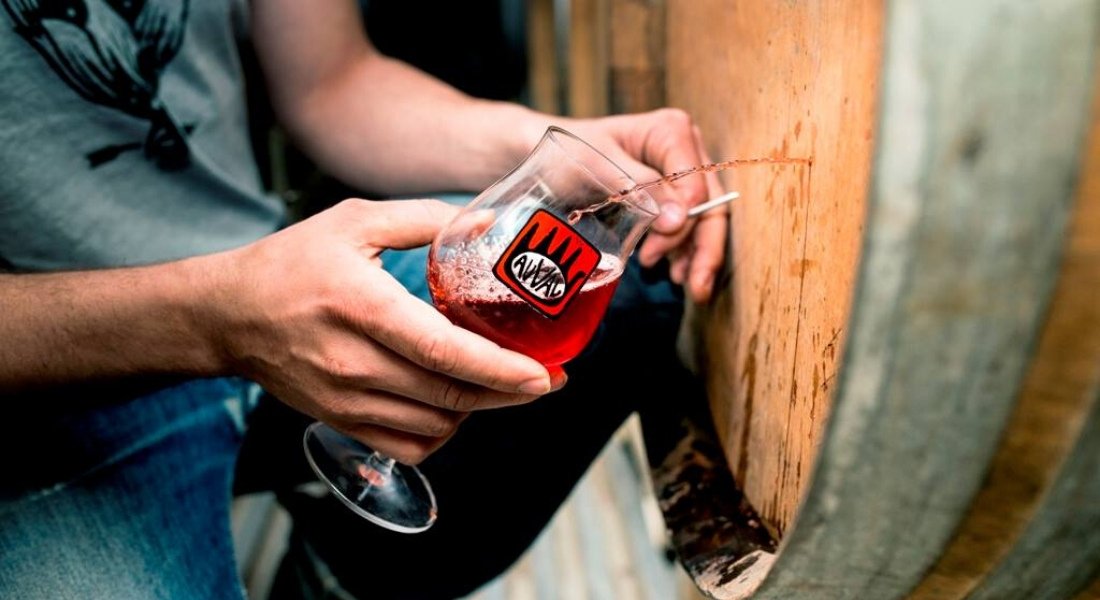 Localisation: Val-d'Espoir (Gaspésie) 

Hours:  from 10 a.m. to 5 p.m. daily, from June to September

 Recommandetion: The Saison Espinay 
The Auval microbrewery has the talk of the town since its launch in 2015. If you go on a road trip in Gaspésie, locals will for sure recommend it to you!
It actually stems from the co-founder of the Pit Caribou microbrewery, who wanted to go back to basics. He therefore sold his shares to devote himself to a smaller artisanal farm-brewery.
Auval beers are distributed in very small quantities. Plan ahead when you visit, as it is difficult to find the beers in stores!
#13- Le Naufrageur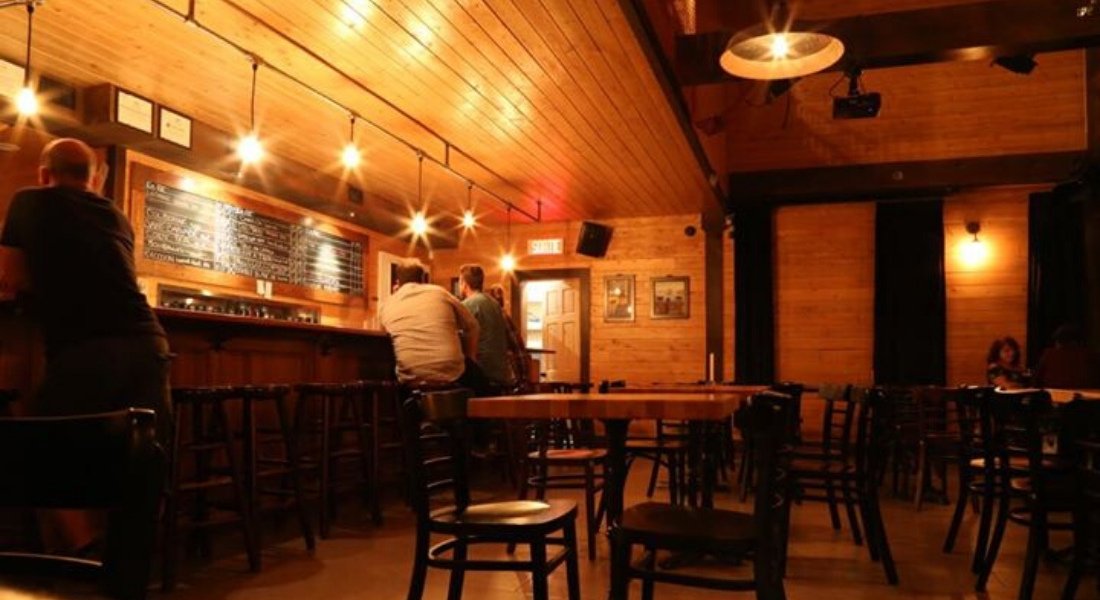 Localisation: Carleton-sur-Mer (Baie-des-Chaleurs) 

Hours: Thursdays and Fridays, from 4 p.m. to midnight

 Recommendation: The Sumac – white berry beer 
Three out of the fours owners are descendants of former Baie-des-Chaleurs pirates, which is why it is called Le Naufrageur (a shipwreck wrecker). It produces local beers, many of which are accented with berries and plants from the region.
Aromatic beers to enjoy in the heart of nature, with frequent musical performances.
#14- Tête d'Allumette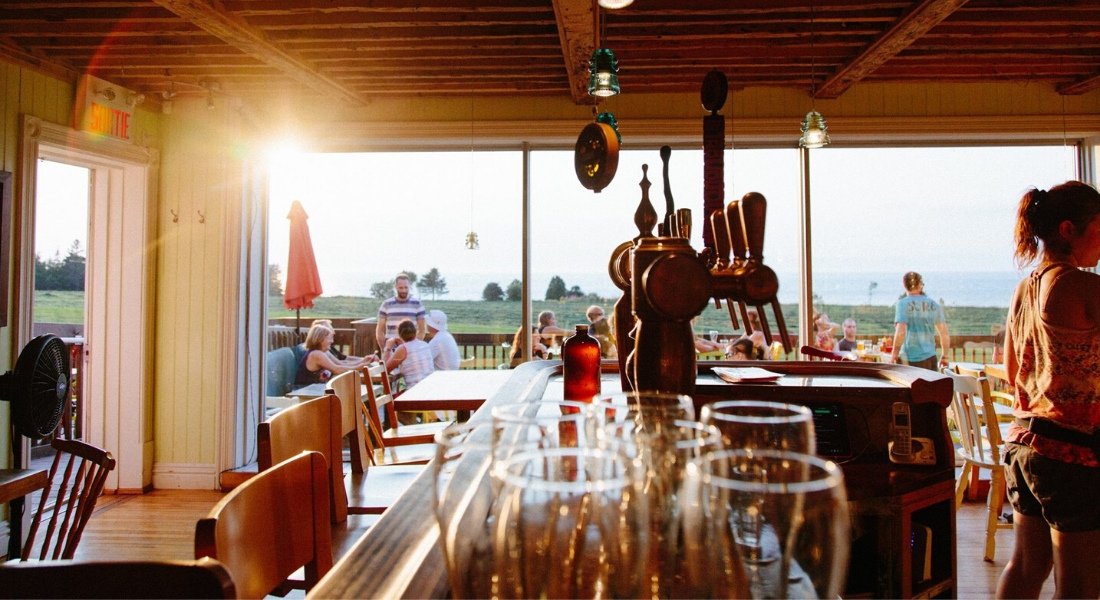 Localisation: Saint-André (Bas St-Laurent) 

Hours: Wednesdays and Sundays from noon to 8 p.m., Thursdays from noon to 11 p.m., Fridays and Saturdays from noon to midnight

 Recommendation: The Woopelai 
The tête d'allumette microbrewery distinguished itself by its way of mixing artisanal brewing techniques and new technologies... all over a wood fire!
This process allows the wort to caramelize and gives a distinctive taste to beers, served on tap or in bottles at the microbrewery pub.
#15- Ras l'bock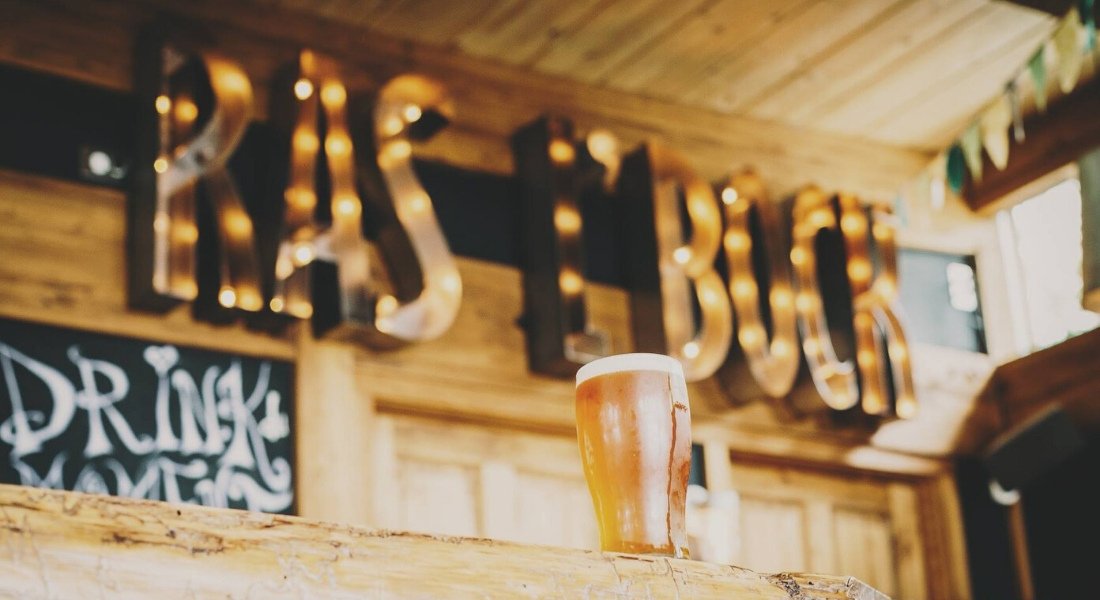 Localisation: Saint-Jean-Port-Joli (Bas St-Laurent) 

Hours: Wednesdays from 4 p.m. to midnight, Thursdays from 4 p.m. to 3 a.m., Fridays from 3 p.m. to 3 a.m., Saturdays from 2 p.m. to 3 a.m., Sundays from noon to 10 p.m.  

 Recommendation: The Barbe Bière  
Founded in 2012 by 3 childhood friends who had as a hobby brewing their own beers at home, the Ras L'Bock microbrewery has come a long way.
You can now visit their pub of the same name, a few steps from the microbrewery, to taste their beers available on 13 taps (5 regular and 8 seasonal), with the St-Laurent River as a backdrop! A warm and unifying stop.
#16- Microbrasserie Charlevoix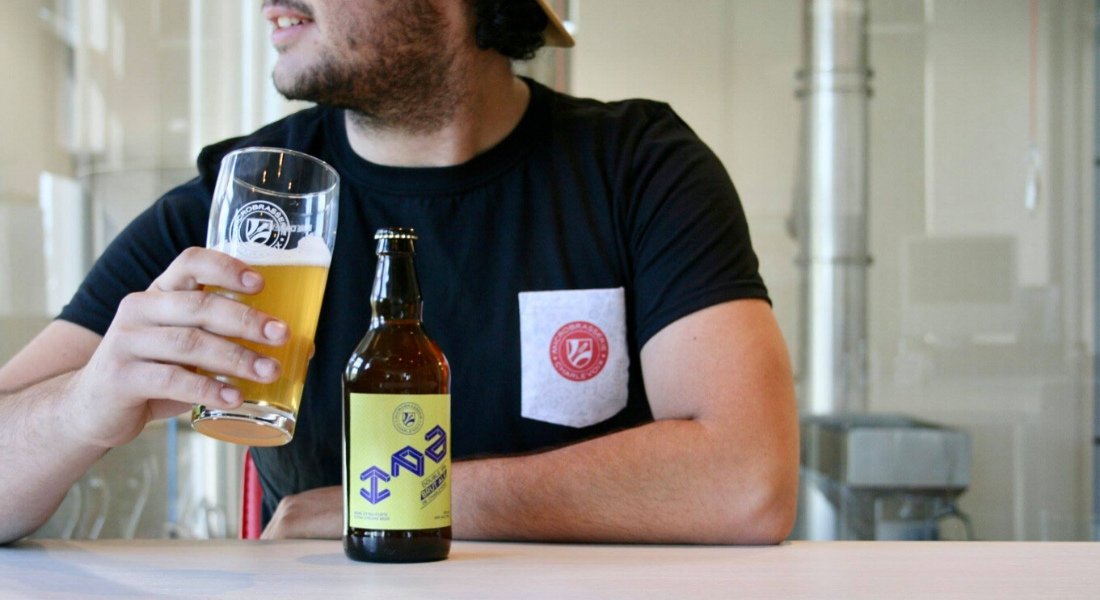 Localisation: Baie-Saint-Paul (Charlevoix) 

Hours: Sunday through Thursday from 10 a.m. to 4:30 p.m., Fridays and Saturdays from 10 a.m. to 6 p.m.

 Recommendation: The Sainte Réserve Hibernus 
A pioneer in brewing in Quebec, the Charlevoix microbrewery has been in operation since 1998. The beers brewed there are Belgian-inspired, all with a little je-ne-sais-quoi characteristic of the region's terroir.
They can be enjoyed on their own as well as with local gourmet products!
#17- Noctem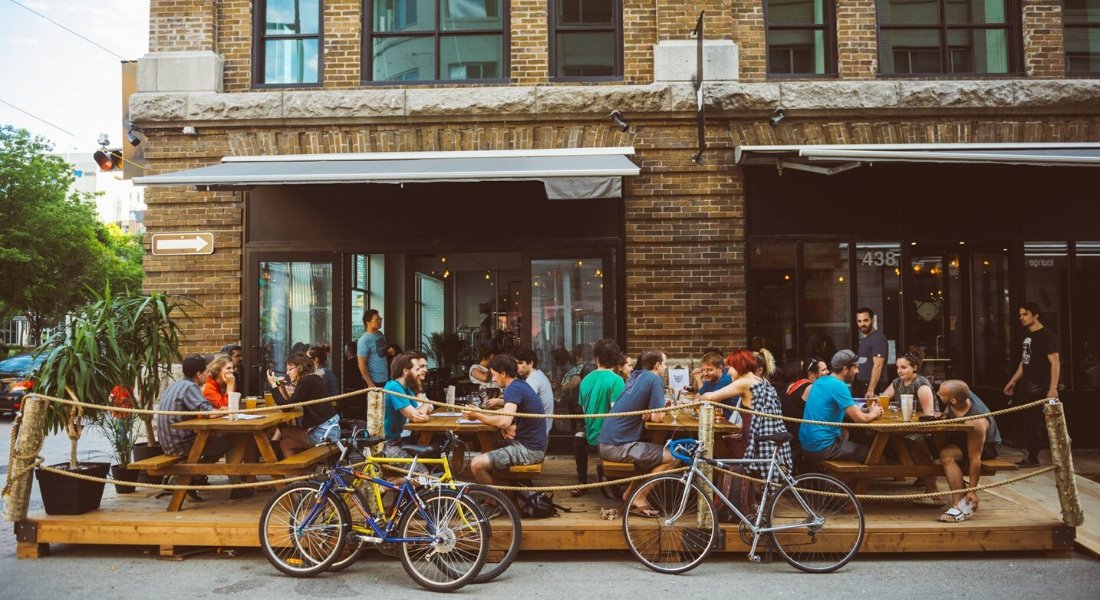 Localisation: Quebec City (Quebec) 

Hours: Daily from 11 a.m. to 3 a.m.

 Recommendation: The Catnip – IPA 
An artisanal microbrewery of the Old Capital beloved by locals, Noctem serves original beers brewed on site, paired with their in-house smoked meats.
Since 2015, it offers beers without compromise in its two establishments eclectically decorated, just like the label designs of their beers!
Do not miss it when you visit Quebec city.
#18- Archibald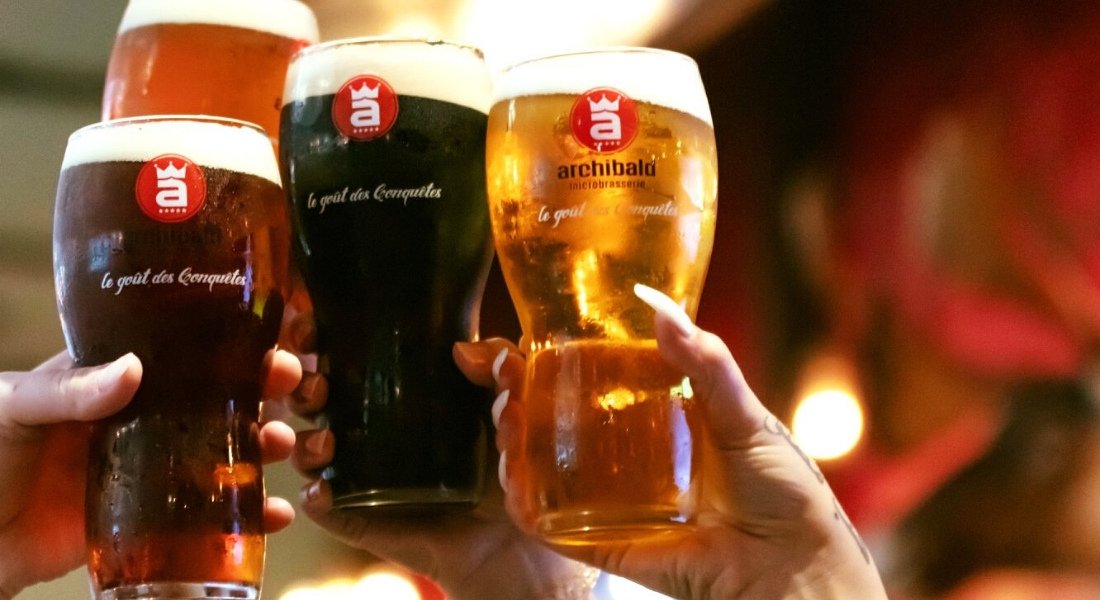 Localisation: Lac Beauport (Quebec) 

Hours: Sunday through Tuesday from 11 a.m. to 1 a.m., Wednesday through Saturday from 11 a.m. to 3 a.m.

 Recommendation: The Belle Mer  
In Quebec, Archibald beers can be found almost everywhere, even in groceries or corner stores.
Founded in 2005, the microbrewery is named after Scottish settler Archibald Simons, who cleared land in the Waterloo Settlement, now known as Lac Beauport.
Archibald beers each bear the imprint of a woman who marked the life of the settler. You will quickly feel the family spirit in their restaurant, where it is good " to drink, laugh and dance like in the days of Waterloo. ''
#19- La Memphré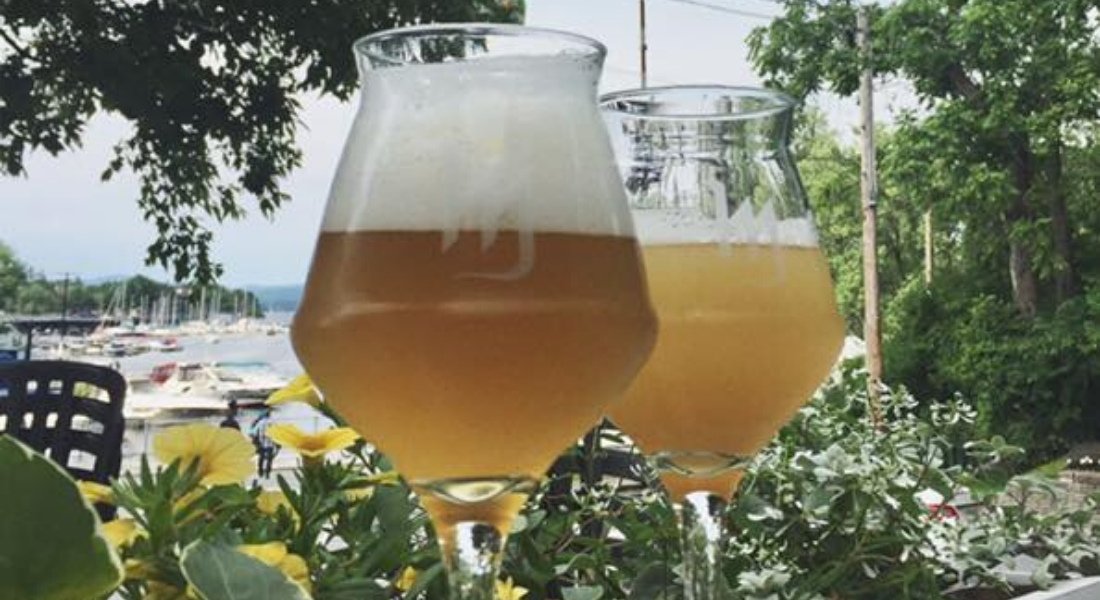 Localisation: Magog (Eastern Townships) 

Hours: Sunday through Wednesday from 11:30 a.m. to 11 p.m., Thursdays from 11:30 a.m. to midnight, Fridays and Saturdays from 11:30 a.m. to 2 a.m. 

 Recommendation: The Grande Dame 
Opened in 1999, La Memphré brews unpretentious beers that will please both seasoned beer enthusiasts and beer-world newcomers.
You can enjoy their annual and ephemeral beers, produced in small quantities, on the shores of Lake Memphremagog.
The microbrewery also offers a well-stocked menu, where poutines, burgers and fondues come together.
#20- Brasserie Dunham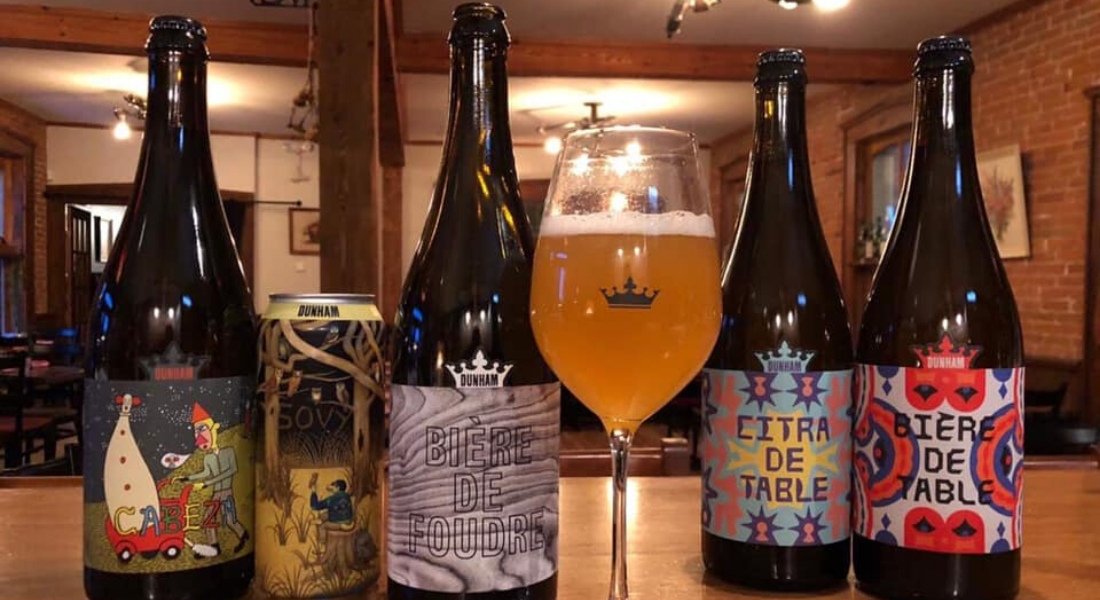 Localisation: Dunham (Eastern Townships) 

Hours: Sunday through Wednesday from noon to 8 p.m. and Thursday through Saturday from noon to midnight

 Recommendation: The Bière de table 
In June 2011, the Dunham Brewery was born, using modern North American brewing techniques.
Here you can taste modern, intense and surprising beers accompanied by an extensive menu.
It is also possible to opt for a farm-to-table tasting menu at the restaurant belonging to the brewery... and even to sleep above it, at their inn, the Boho boutique-hostel.
This is what concludes our beer tour of Quebec in 20 must-see stops.
Have you discovered a great microbrewery? Feel free to share it with us in the comments box below.
To your hops, get set, toast!