What will I find inside?
Travel Guide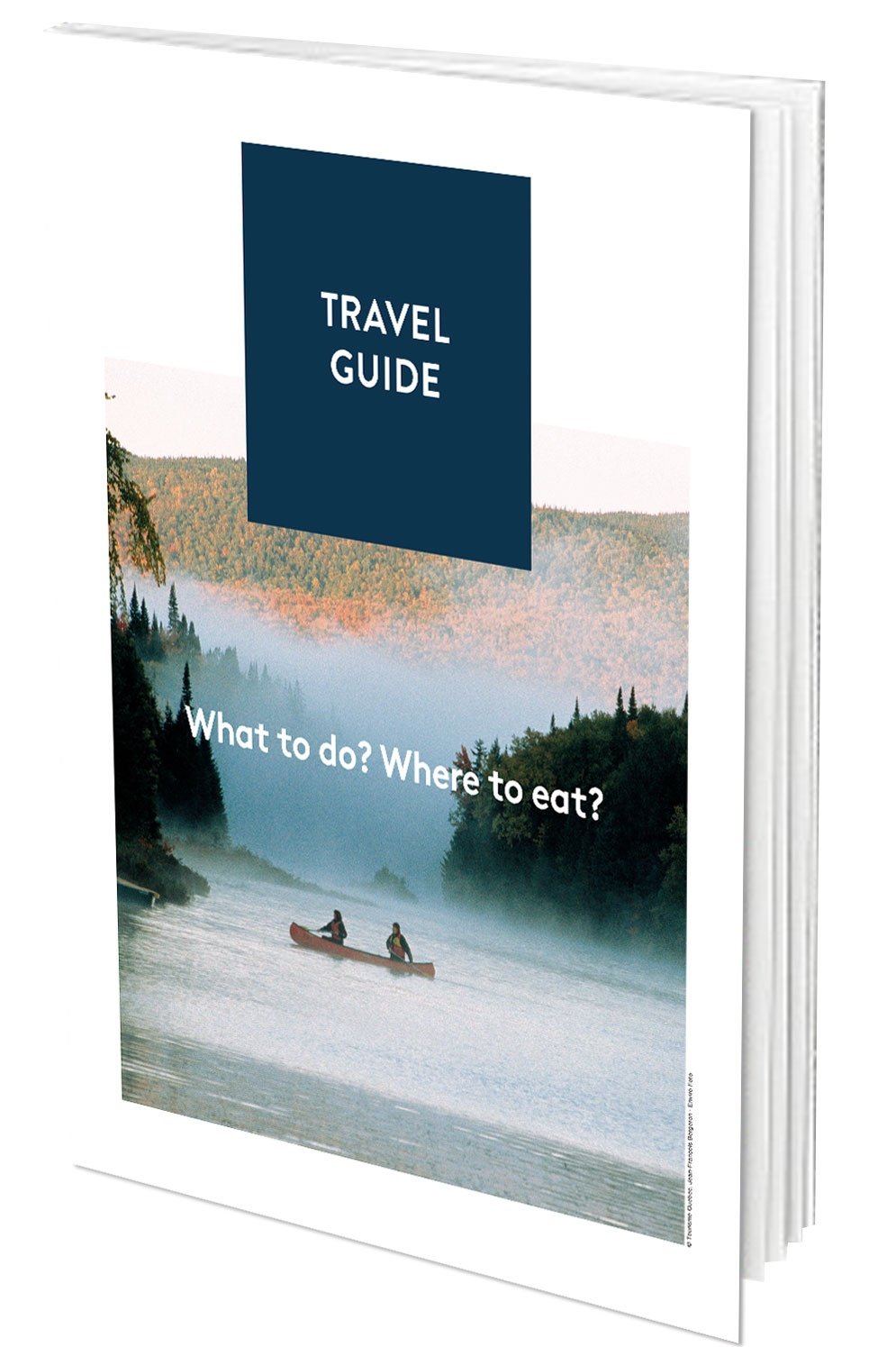 Travel Guide
The Authentik Roadbook contains a personalized travel guide based on your own customised itinerary.
Among other things, it contains a section on each of your destinations.
Each destination section identifies the highlights of the region, classed by a star system to help you prioritize your visit.
The destination sections also have suggestions on the best restaurants, ranked in order, by budget.
Driving Code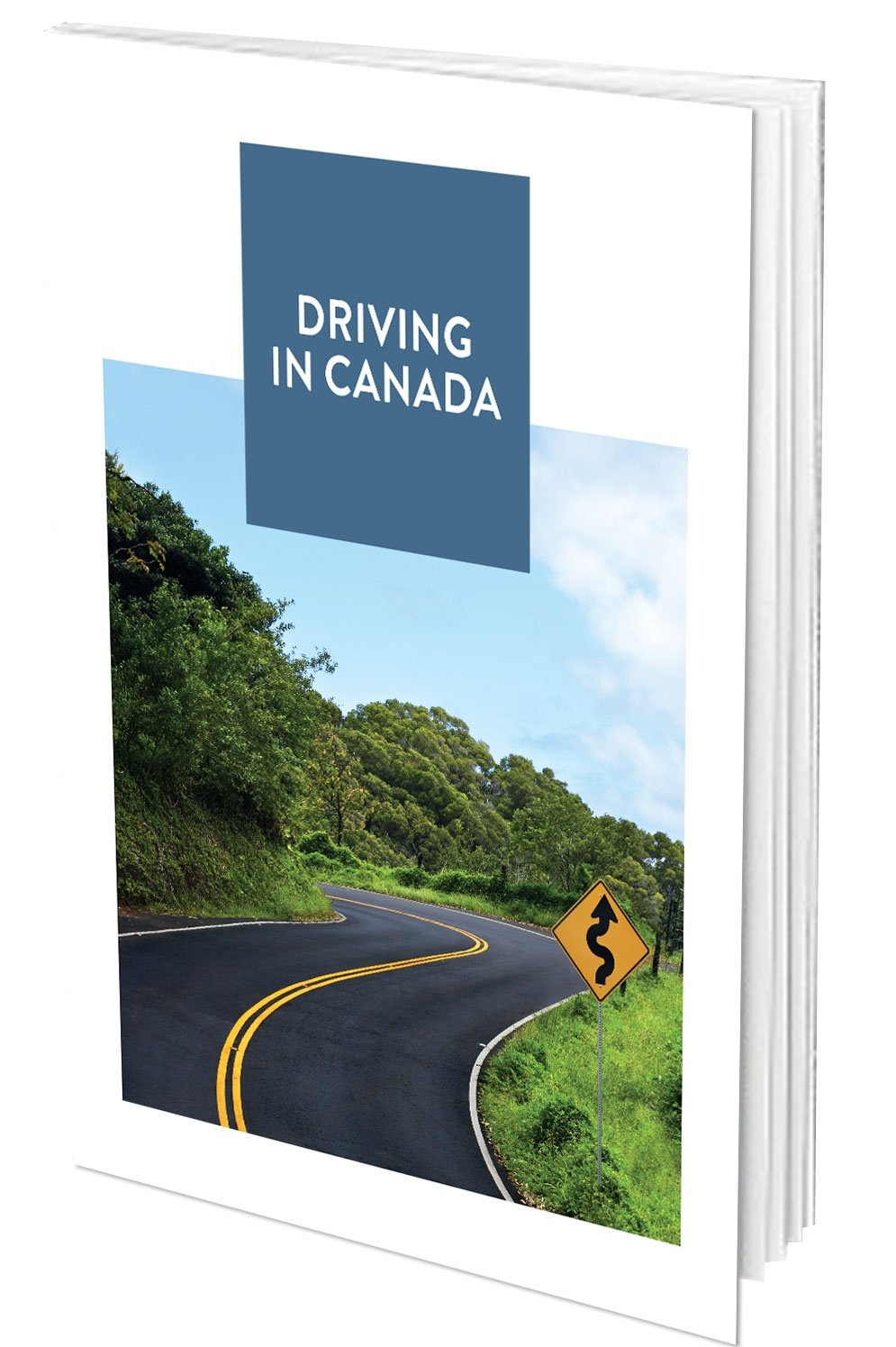 Driving Code
Your Authentik roadbook also includes a section highlighting important information concerning driving a vehicle in Canada.
For example, did you know that every vehicle rental in Canada is equipped with an automatic transmission? This section will indicate, among other things, how to drive this type of vehicle.
Be careful and don't take the road without being familiar with the particularities of the Canadian driving code.
Road Indications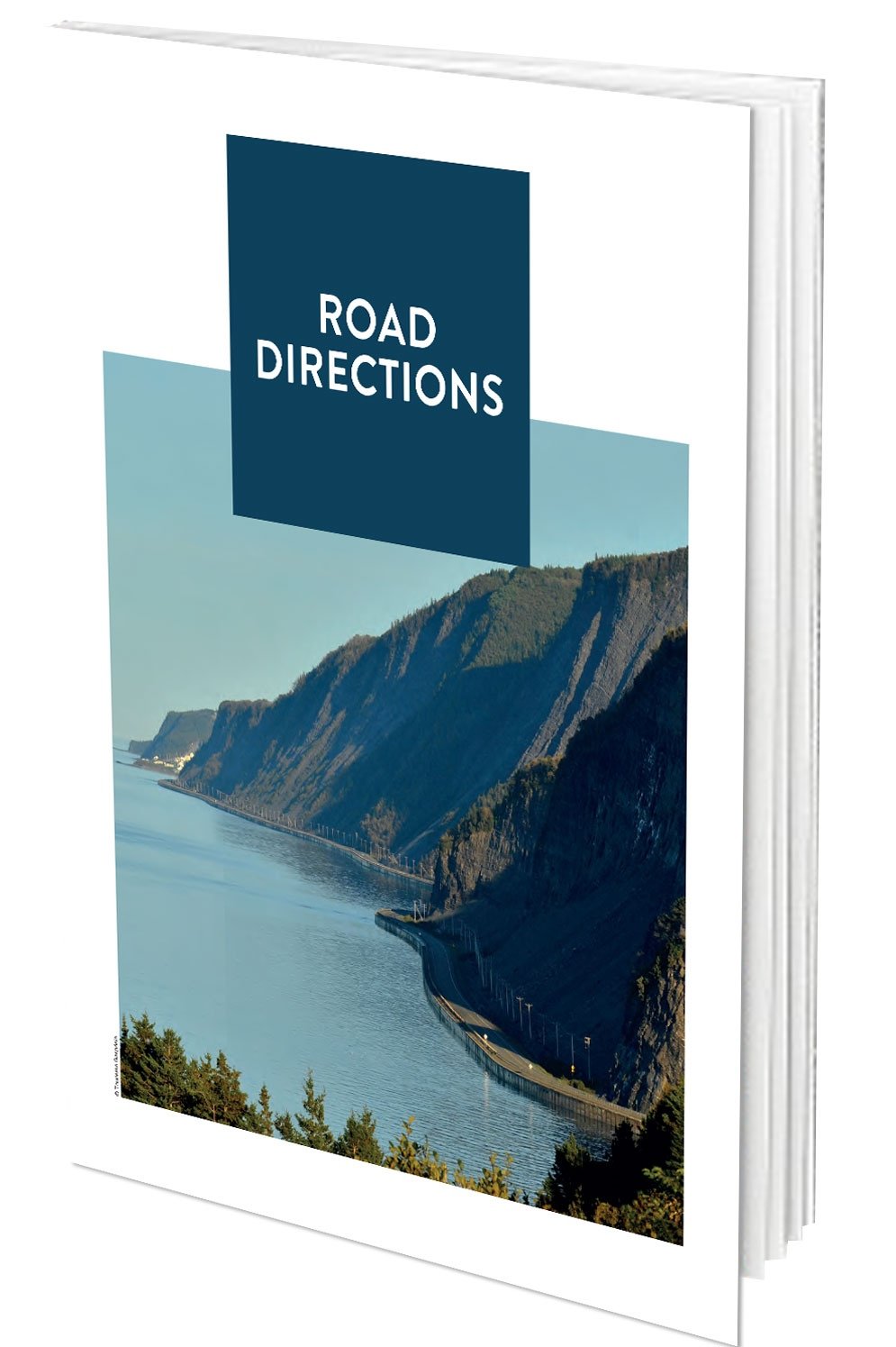 Road Indications
The Authentik Roadbook also has a section for road indications to facilitate your travels.
To complete this section, we've included a travel map in the back pocket of the roadbook. Don't hesitate to use it to identify the panoramic drives or to simply trace out your journey as a souvenir.
Practical Information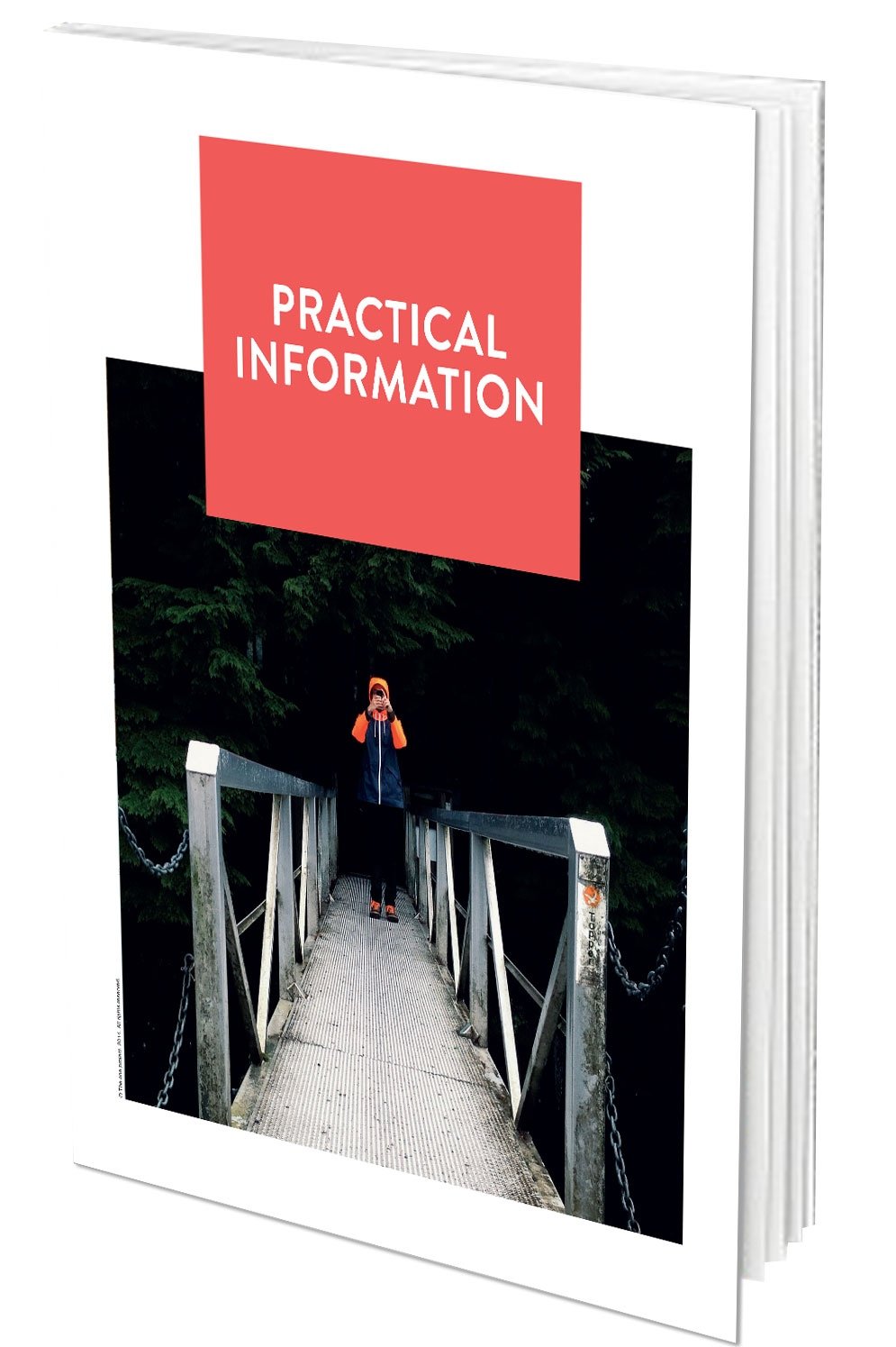 Practical Information
The section "Practical Information" contains valuable information to travel to Canada.
What souvenir should you bring home?
How to protect yourself from mosquitoes?
How to calculate taxes and tips?
Vouchers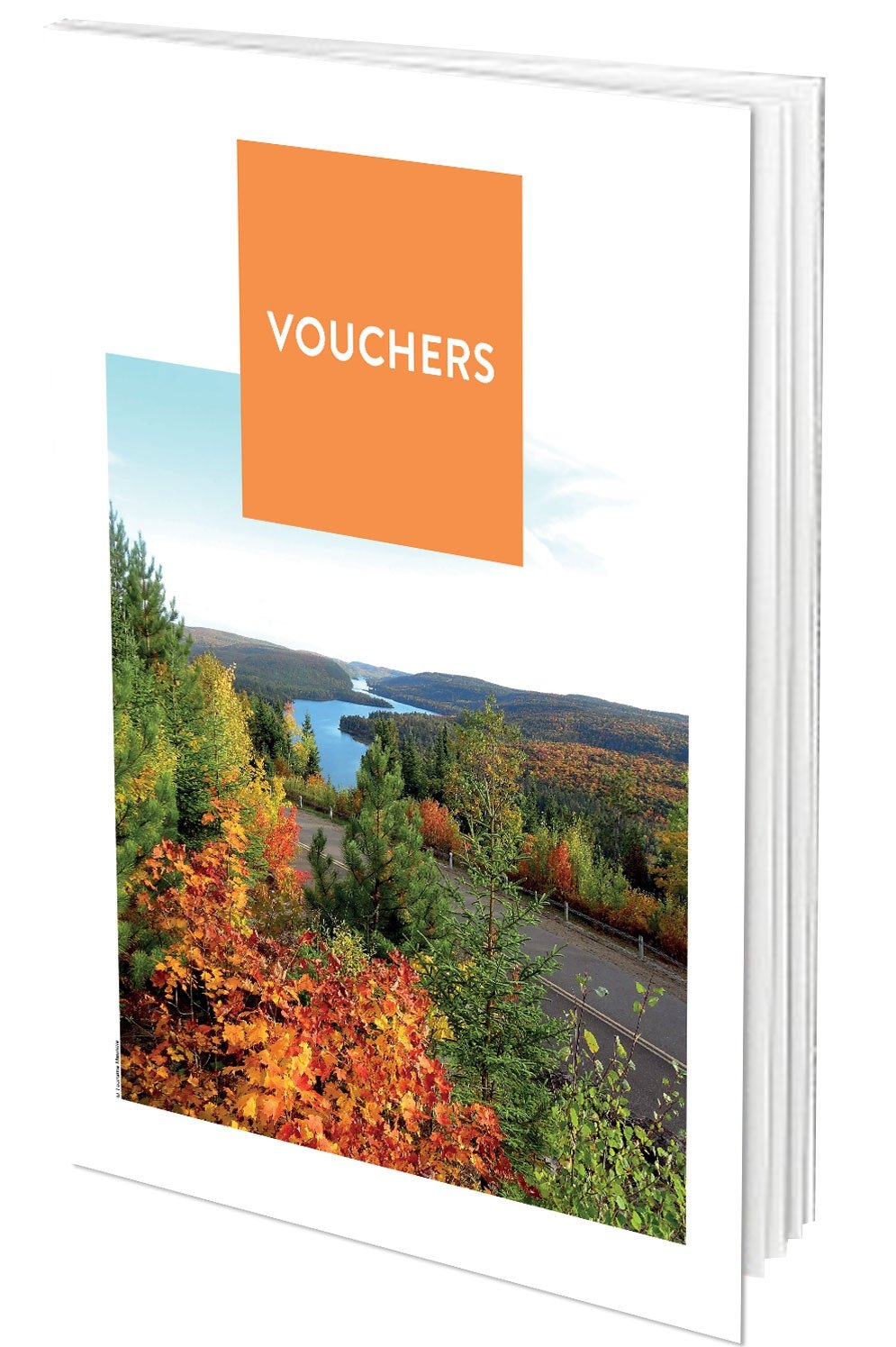 Vouchers
Each time you meet with one of our suppliers, you must give them your voucher in exchange for the service received. It represents your proof of payment.
These vouchers detail the services included (type of room, meals, number of participants, etc), as reserved.
This section of the roadbook is essential to the smooth execution of your vacation in Canada.
Top 10 of my travel photos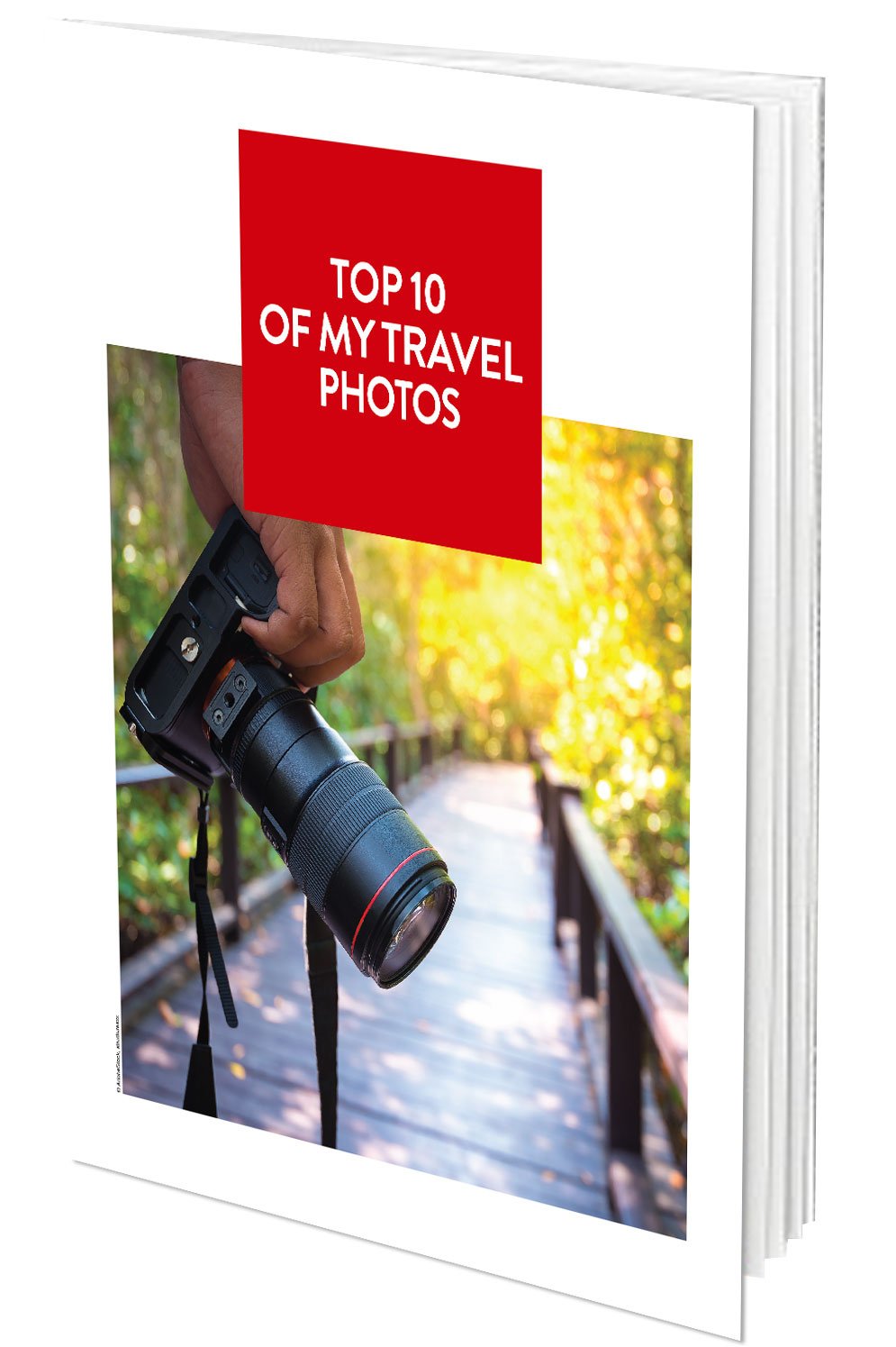 Top 10 of my travel photos

This section will allow your to personalize your roadbook even more by adding a precise selection of your favorite travel photos.

You can even add a few comments about each photo.
GPS Rental
Leave worry-free by including the GPS option to your travel kit.
By choosing this option, we will automatically include a Garmin Nüvi GPS with your travel kit.

GPS GARMIN NÜVI
- 5" touch screen (12.7cm)
- Includes car adaptor charger and suction stand
- Voice guidance
- Touristic points of interest
- Very easy to use

RATES
12 $ / day (+/- 8 €)
* Maximum of 120 $ per rental (+/- 80 €)
IMPORTANT NOTES
* At the end of the rental, you must return the GPS to our offices by using the prepaid padded envelope that will be given to you with your travel kit. The prepaid amount covers the weight and size of the GPS as well as its accessories between your last destination and our offices in Montreal (7680, St-Hubert st, Montreal, Quebec, H2R 2N6).
* GPS rental stock is limited.