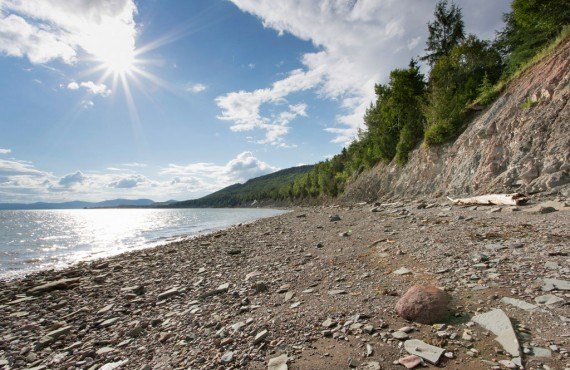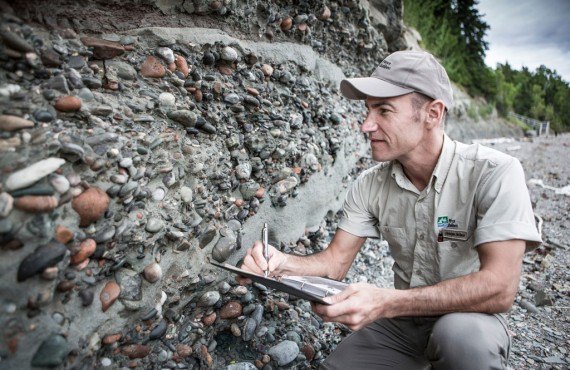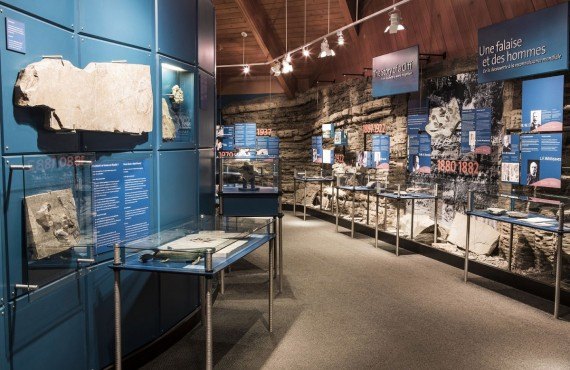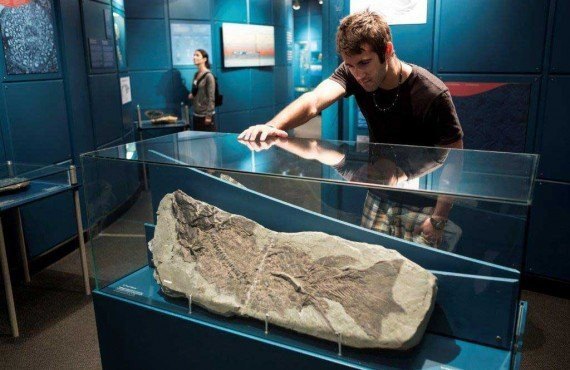 Description
Duration: about 1 1/2 hrs.
Schedule:
* April 27 to June 7 - Monday to Friday 8:30-12:00 a.m. and 1:00-4:30 p.m.
* June 8 to Oct. 12 - Open daily 9:00 a.m. to 5:00 p.m.
* October 13 to 23 - Monday to Friday 8:30-12:00 a.m. and 1:00-4:30 p.m.
Season: April 27 to Oct. 23
Departing from: Nouvelle (77km from Bonaventure / 22 km from Carleton)
Miguasha National Park is a Quebec natural heritage jewel whose fish and plant fossils tell the story of life on our planet 380 million years ago.

This UNESCO World Heritage Site fills visitors of all ages with wonder, both because of its well-preserved fossils, and because of their importance in helping us understand a page of evolution.

Miguasha National Park is recognized for the large number of exceptionally well-preserved fossil specimens it contains.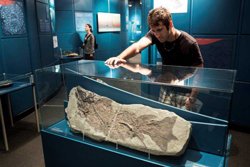 The guided tour of this unique site begins with a visit to the permanent Natural History Exhibition (which houses some 13,500 specimens), followed by a stop at the teaching lab, and finishes on the beach for a closer look at the fossil site.
The Miguasha cliff is like a history book containing a wealth of fish and plant fossils offering an invaluable glimpse into the evolution of life on Earth.
Rates
Season
Adult
0 to 17 yrs old
2022/04/25 to 2022/04/29
2022/05/02 to 2022/05/06
2022/05/09 to 2022/05/13
2022/05/16 to 2022/05/20
2022/05/23 to 2022/05/27
2022/05/30 to 2022/06/03
2022/06/06 to 2022/10/14
2022/10/17 to 2022/10/21

€

17

€

0
Location
231 route Miguasha Ouest, Nouvelle, (QC)