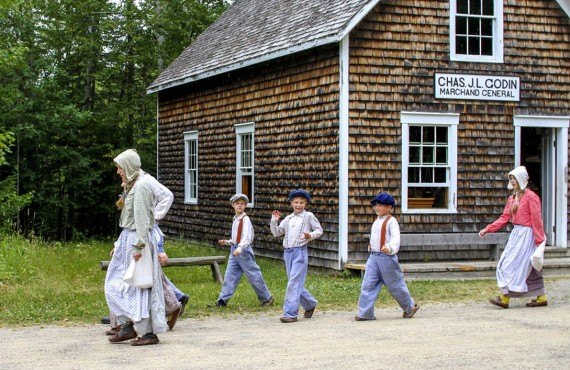 What to do
Noteworthy
Worth the detour
Must see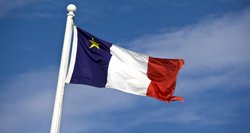 The Acadian Peninsula extends from Miscou Island to Néguac, and includes the towns of Caraquet and Shippagan. The area is a must-see destination in any Canadian Maritimes road trip.
Through the course of history, this region of New France was the stage for a number of conflicts.
The Acadian people are proud, warm and authentic, always willing to share their cuisine, their traditions and their vibrant francophone culture.

VILLAGE ACADIEN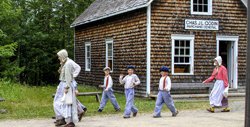 Village Historique Acadien is an historical reconstruction that portrays the Acadian way of life between 1770 and 1939. The village "inhabitants", dressed in period costumes, provide a warm welcome, bringing history to life.

Authentic historical buildings line a 1.6 km dirt road over which proudly flies the Acadian flag, which resembles the French flag but with a gold star in upper left corner.
Open early June to late September from 10 a.m. to 17:30 p.m.
---

MISCOU ISLAND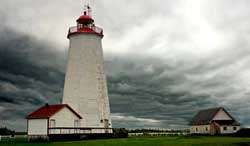 A trip to Miscou Island begins with a stop at "Terrasse à Steve" (on the Miscou wharf, from early May to early September) to pick up a seafood picnic lunch. Walk the Peat Bog Boardwalk, admire Frye Lake, relax on one of the many beaches, or visit the Miscou lighthouse and learn about its fascinating history.
The lighthouse is open every day from mid-June to mid-September, 9 a.m. to 6 p.m.

PLAGE DE GRANDE-ANSE
This lovely beach, located in the heart of the small village of Grande-Anse, is sheltered between superb rocky cliffs, carved by the waters of the Gulf of St. Lawrence. It is not very crowded and parking is easy to find.
The beach has changing rooms, washrooms, picnic tables, a children's playground, a volleyball court, and there is a canteen nearby. Everything you need for a pleasant break by the sea!
---
Optional activity
Where to eat
$ Inexpensive
$$ Moderate
$$$ Upscale
$$$$ Fine dining
Le Caraquette ($-$$)
This family restaurant offers great value for money. What could be better than enjoying fresh lobster on a lovely patio with a superb view of Baie des Chaleurs?
Open daily from 6 a.m. to 9 p.m. Monday and Tuesday until 2 a.m.
---

LA BRÔKERIE ($-$$)
Although it is not a brewery, La Brôkerie offers a good selection of local beers, a good opportunity for beer lovers to sample the local offerings! La Brôkerie is not a restaurant - guests come here for a drink and snacks while enjoying the magnificent view of Caraquet Bay. As the name "Brôkerie" comes from the Acadian word "broker" (to can preserves), all drinks are served in Mason jars. They also serve spirits (psst, they have products from the first Acadian distillery, Fils du Roy, in Petit-Paquetville), wine and cocktails. The bar next door called La Chope serves only New Brunswick products on tap (beer, cider and mead).
Open every day from early July to mid-August from noon until 2 a.m., in June, Wednesday-Sunday from noon until 2 a.m., and mid-August to mid-September with reduced hours. Check their website for opening hours.
---

MITCHAN SUSHI ($$)
Since opening its doors in 2005, Mitchan Sushi has become something of a Caraquet institution. The menu features a vast selection of fresh sushi, traditional Japanese dishes and original creations inspired by Acadian tradition. With its unique style, welcoming atmosphere and fresh food, Mitchan Sushi is a favourite among locals and visitors alike.
Open Wednesday-Saturday from 5 p.m. to 9 p.m.
---

BOULANGERIE GRAINS DE FOLIE ($$)
This charming bakery-café offers excellent home-style breakfast and lunch menus with a wide selection of freshly ground coffees. You can even ask for a personalized latte! Originally from France, the owners prepare delicious bistro and deli style items using fresh local ingredients. Summer terrace, delicatessen, evenings of music and bar service on the 2nd floor.
Open Wednesday-Friday from 7 a.m. to 5 p.m. (every day during the summer) and weekends from 8:30 a.m. to 5 p.m.
---

*** Hours may vary ***
Where to sleep ?
Festivals calendar
Festival Acadien de Caraquet
Dates: Early August 2023
Description: The Festival Acadien de Caraquet is not only one of the top Acadian cultural events of the year, but it is also one of the largest tourist attractions in the Atlantic provinces. Festival-goers converge by the thousands in Caraquet to celebrate the vitality of Acadian culture. Every year, some 400 artists grace the stage. Activities include Cabaret shows, an Emerging Artists series, the Acadian poetry festival, the Caraquet song gala, fireworks and the renowned Tintamarre noisemaking parade, the largest (and loudest!) popular gathering in Acadie! Come be part of the biggest musical celebration in Acadie!
Map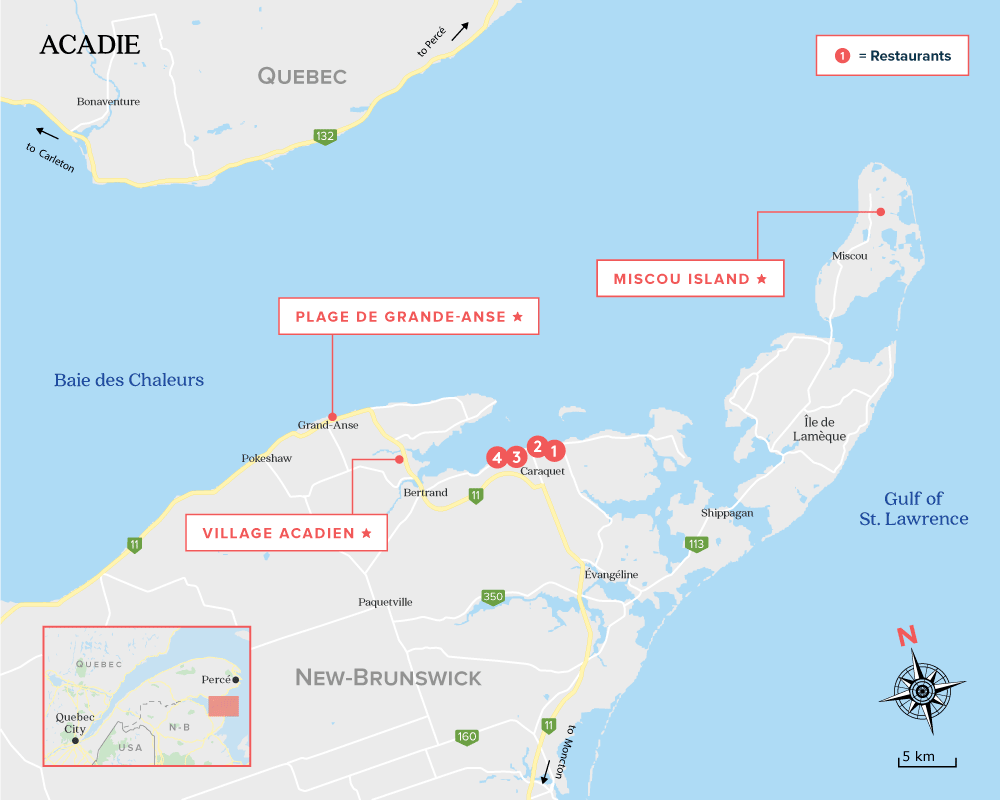 When to visit
Very Favourable
Favourable
Unfavourable
| Jan | Feb | Mar | Apr | May | Jun | Jul | Aug | Sep | Oct | Nov | Dec |
| --- | --- | --- | --- | --- | --- | --- | --- | --- | --- | --- | --- |
| | | | | | | | | | | | |
Climograph
Very Favourable
Favourable
Unfavourable
Month
Average temperature
min (°C)
Average temperature
max (°C)
Precipitations
(mm)
Overall score
January
-13
-3
113
February
-12
-1
92
March
-8
3
115
April
-2
10
96
May
4
17
98
June
9
22
96
July
13
26
100
August
12
25
101
September
8
21
107
October
2
14
118
November
-3
7
110
December
-10
1
117
Travel reviews
Great atmosphere for the Fête de l'Acadie on August 15, not to be missed under any circumstances
Download our travel guide
Relevant posts