10 things to do in Western Canada before you die
A Canadian road trip is often the dream of a lifetime. 
To make the most of your time here, it's a good idea to have a bucket list handy.
Here are 10 things to do in Western Canada before you die!
 
#1. Watch the grizzlies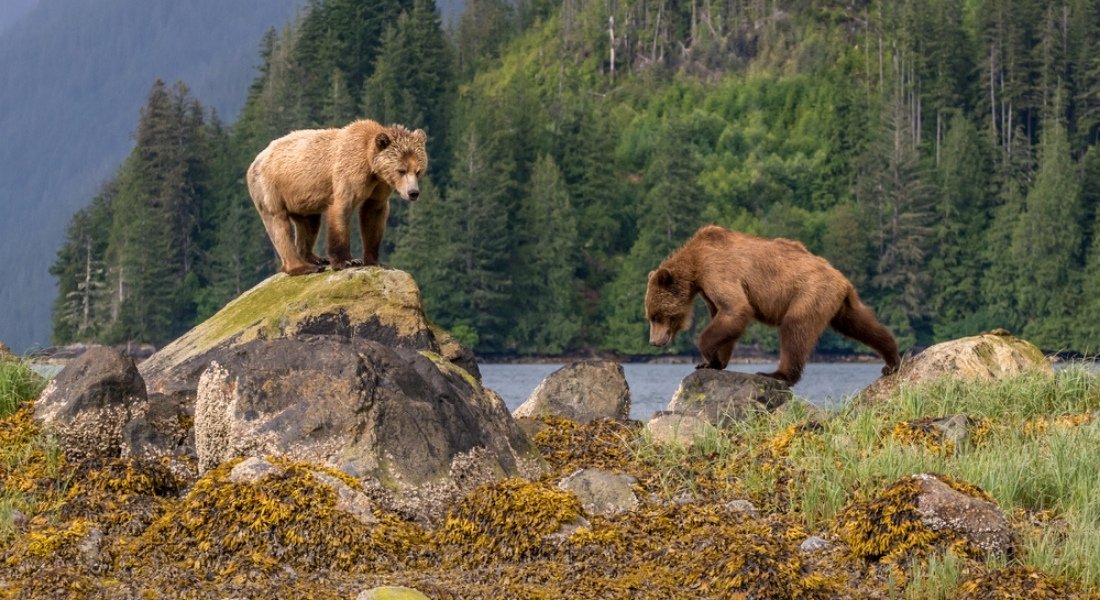 The ultimate Canadian experience is surely a visit to grizzly bear country in northern British Columbia.  
The Khutzeymateen reserve is home to one of the highest concentrations of grizzly bears in North America, and a boat tour is a great way to view these legendary forest dwellers without disturbing them. 
For a more intense experience, Knight Inlet Lodge, 50 km north of Campbell River, offers opportunities to view the grizzlies of Glendale Cove in their natural habitat. In season, you may even see them catching salmon in the strong currents.  
It's a natural spectacle that not everyone gets to enjoy!  
#2. Canoeing on Lake Louise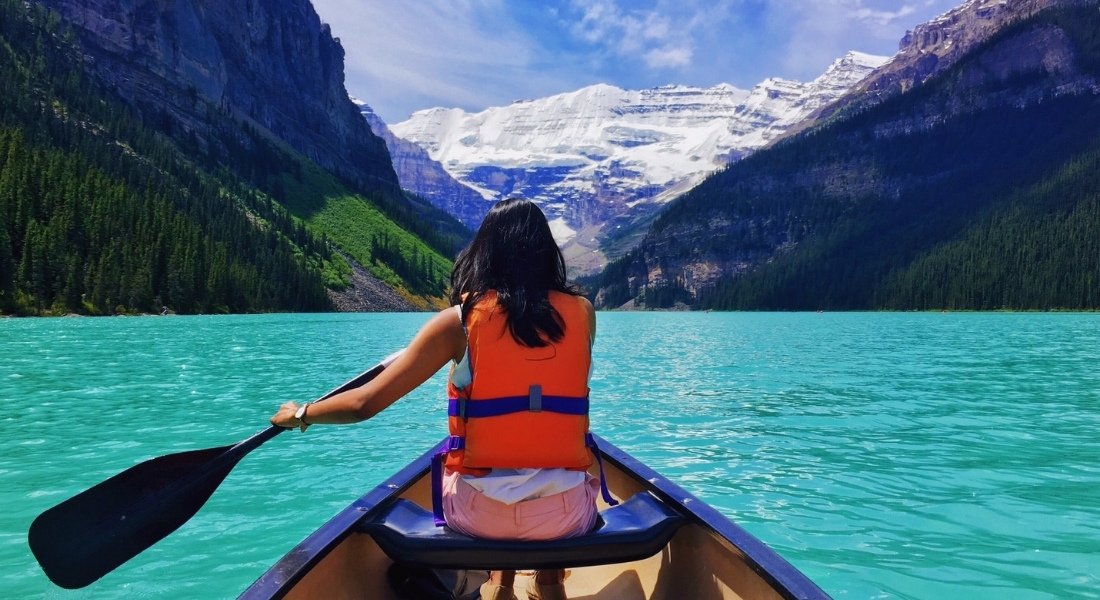 Canoeing or kayaking is a must-do activity in the land of lakes and rivers. 
But if you have the chance to go canoeing on Lake Louise, you'll remember it for the rest of your life. 
You'll quickly understand why it's considered one of the most beautiful lakes in Western Canada, and is even nicknamed the Jewel of the Rockies.
The turquoise waters of the famous lake, along with the surrounding snow-capped mountain peaks, are hard to beat when it comes to spectacular views.  
Go early in the morning to avoid the crowds and be one with the beauty of nature!
#3. Fly over the Canadian Rockies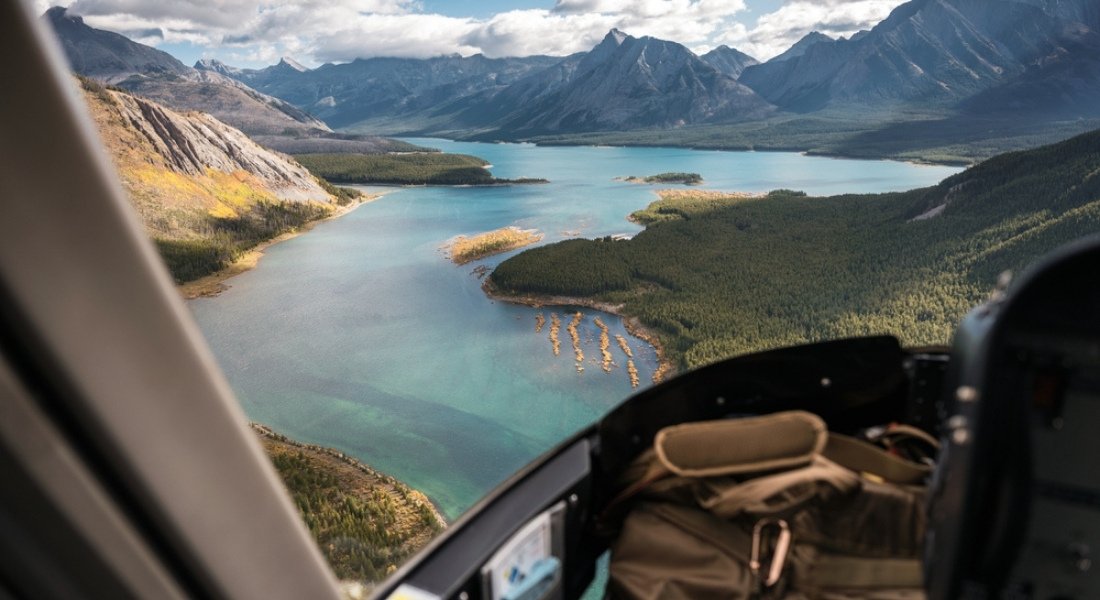 The Canadian Rockies are beautiful.  
They're great for hiking and road trips, but treating yourself to a scenic flight over these majestic mountains is the ultimate Rocky Mountains experience.  
The contrasting mountains, alpine meadows and turquoise lakes are simply stunning, and will make you realize the sheer vastness of our great outdoors.  
Helicopter flights are generally 40 minutes to 1 hour of non-stop breathtaking views. 
It will be one of the ''high'' points of your trip! 
#4. Watch the whales in Victoria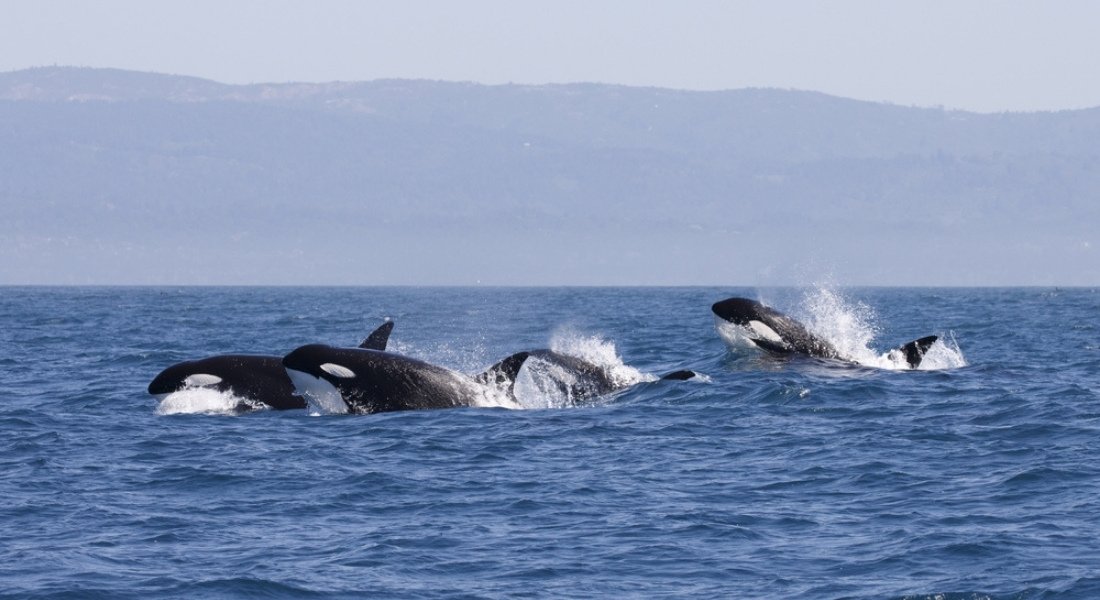 Vancouver Island is a great place to see orcas or "killer whales". 
These impressive marine mammals gather in the waters off the Victoria coast, where they are present in large numbers from May to October.  
While the adventure is enjoyable at any time of day, I highly recommend a sunset tour.  
Imagine yourself aboard an open boat, far from the crowds of the capital, discovering the mysterious song of the orcas as the sun goes down over the Salish Sea... 
A dream, right? 
#5. Drive the Icefields Parkway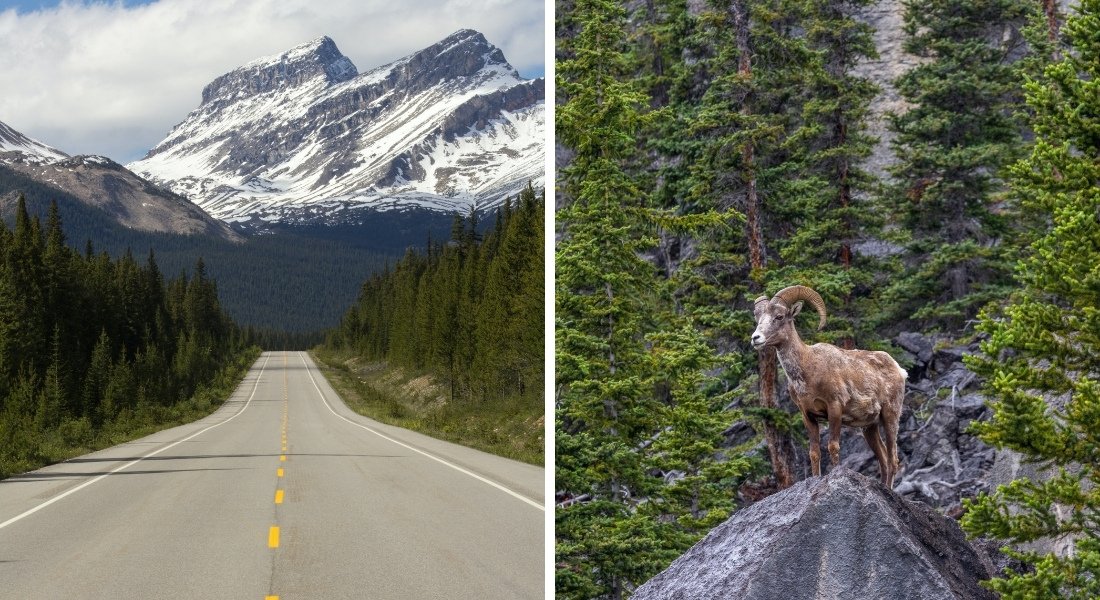 There is certainly no lack of scenic routes in Western Canada.  
The Icefields Parkway is a must for any road trip to the area. It connects Banff and Jasper National Parks and boasts a series of breathtaking viewpoints featuring turquoise lakes, glaciers, towering mountains and waterfalls. 
Along the way, you'll see Johnston Canyon, Peyto Lake, the Athabasca Glacier, Sunwapta Falls, and much more.  
And that's not counting the high probability of seeing Canadian wildlife as you go. 
Its 229 km can be covered in about 3.5 hours, but I suggest allowing a full day to discover the must-see stops.  
#6. Skate on a frozen turquoise lake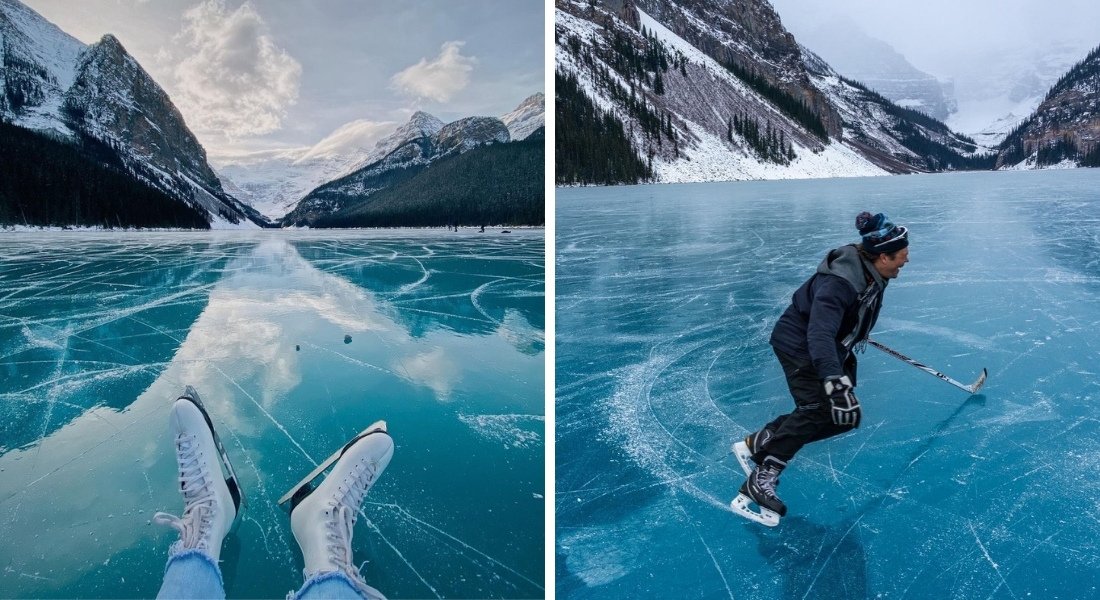 Planning a winter trip to Canada?
You'll definitely want to catch a hockey game, or even better, go skating yourself! 
While many of our lakes are good for skating in winter, skating on a frozen turquoise lake in the Canadian Rockies is the ultimate winter experience. 
You'll have nothing to envy travellers who visit these lakes during the summer months: the scenery is even more spectacular with the pristine snow, and there are less crowds. 
It doesn't get much more Canadian than that!
#7. Explore Stanley Park by bike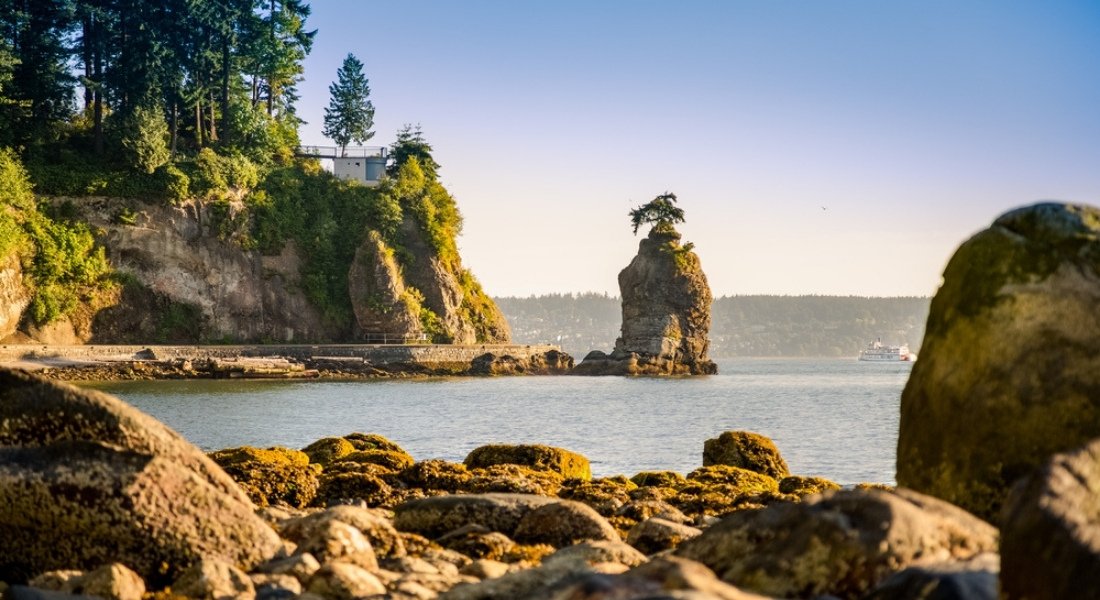 Stanley Park is one of Vancouver's must-see attractions.
The best way to be sure you don't miss anything is to explore it by bike! 
You can easily rent one downtown or near the park for less than $50 a day. 
Along the famous Seawall, you'll find gardens, breathtaking views, the famous Vancouver Aquarium, Indigenous art, and even beaches.
It's a lovely way to spend the day. You'll hardly believe you're in the city!
#8. Go surfing in Tofino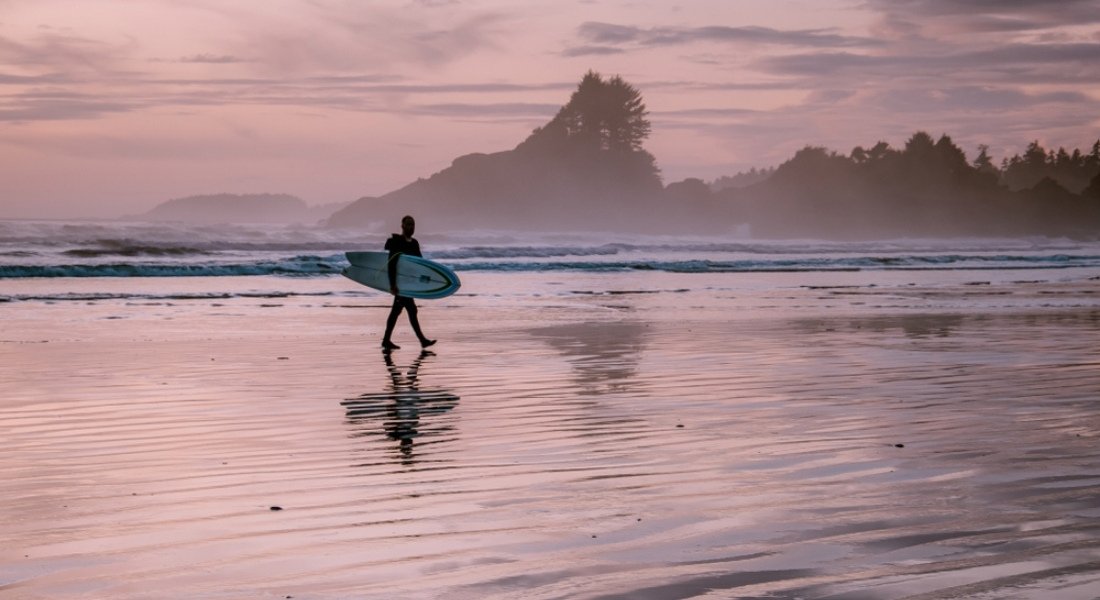 The small village of Tofino, on Vancouver Island, is always charming with its relaxed atmosphere, its small local seafood restaurants and, of course, the Pacific Ocean as far as the eye can see.
If you love surfing, Tofino will be heaven on earth for you. If you've never surfed before, it's the perfect place to start.
Tofino's beaches boast some of the best surfing waves in Canada and arguably in North America. 
Surfboards can be rented on site, and private and group lessons are available.
Don't miss your chance to be one with the ocean!
#9. Visit a ranch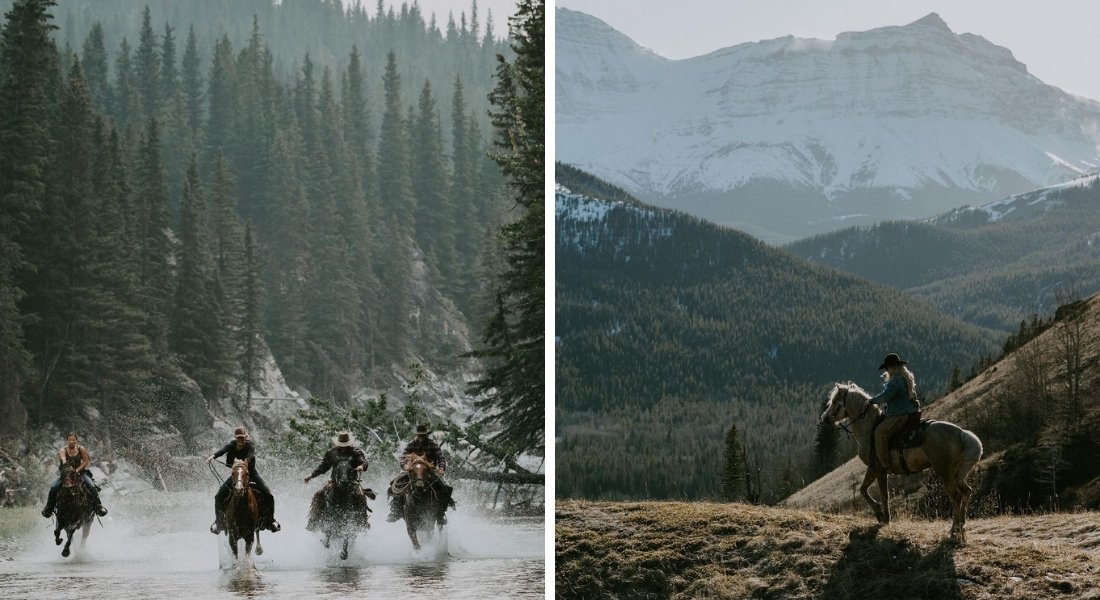 Western Canada is also home to endless prairies surrounded by mountains. 
Experience the cowboy lifestyle at a ranch in British Columbia or Alberta. 
Ranch stays often include full board and horseback riding. 
Some, such as Hat Creek Ranch, can be visited in a day and also offer a Gold Rush era experience. 
Don't forget to take home a cowboy hat as a souvenir!
#10. Tour the Okanagan Valley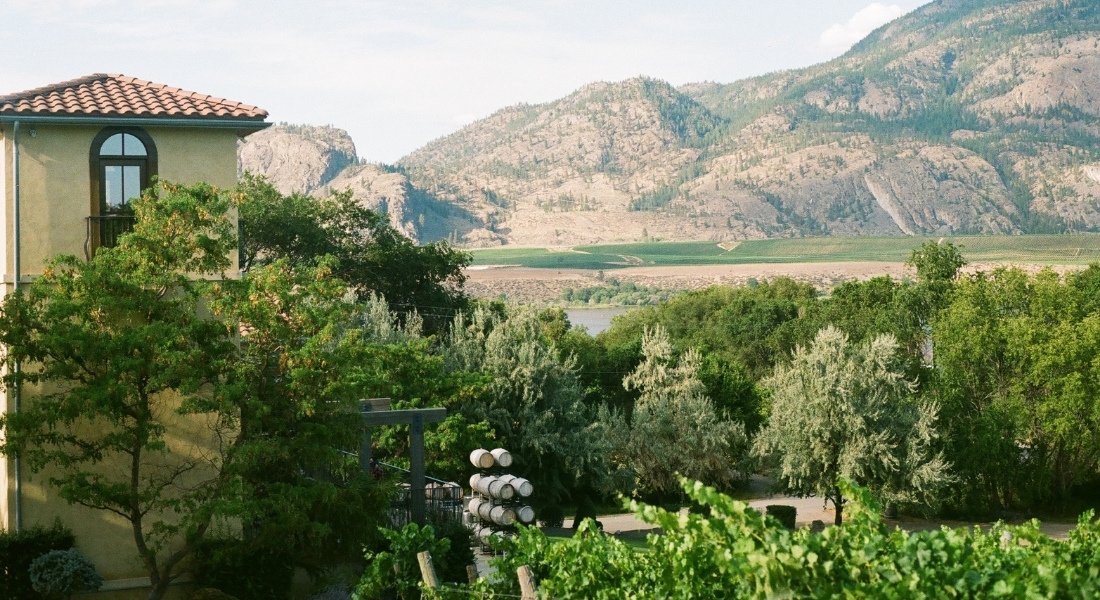 If you are an epicurean, you may not consider Western Canada your destination of choice. 
But the Okanagan Valley has many surprises in store for you!
This 200-kilometre-long valley is home to arid, vineyard-covered hillsides along the Okanagan River. 
The valley's main towns are Kelowna and Osoyoos, which happens to be the warmest place in Canada. 
With a climate like that, it's no wonder the area is home to over 200 wineries! 
Activities include swimming, lakeshore walks, gourmet meals, winery tours, hiking and much more... 
Have you ticked off everything on the list?
If you have any questions or suggestions, don't hesitate to share them in the comments below.