5 good reasons to opt for an RV for your family road trip
Are you already thinking about your future family vacation and wondering which formula to choose for this new adventure?
I had the pleasure of traveling the most beautiful roads in Quebec aboard an RV last summer with my family, and we had a unique experience, rich in discoveries and emotions.
It is therefore with immense pleasure that I immerse myself in my fondest memories to share with you my 5 good reasons to opt for the rental of an RV in Canada for your next trip.
 
#1. Feeling of freedom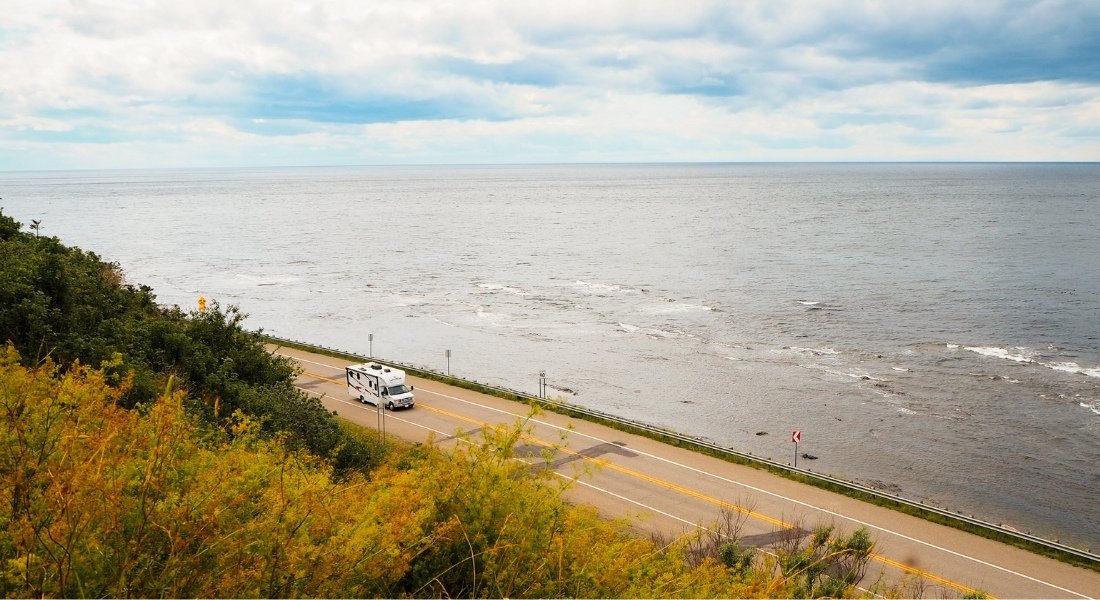 As far as I'm concerned, road trip means freedom, don't you agree?
In RV, this feeling is increased a tenfold.
To travel in RV, it's to stumble upon a pretty beach and stop spontaneously to please the children (and knowing that we have swimsuits on hand and that we can then take a good shower to rinse off).
It's not having to pack and unpack every day.
It's being able to change the route as we go, not having a schedule.
It's finding a dream spot for the sunset and improvising a family picnic that everyone will remember.
The one in Percé remains in my best moments of the trip.

#2. Being at one with nature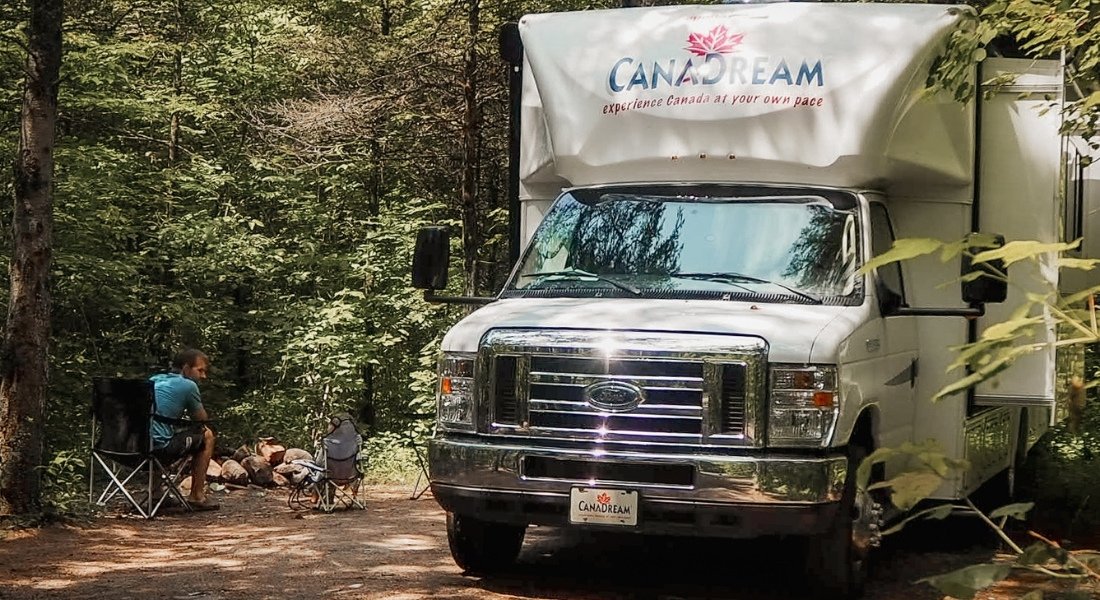 The birds signing or the sound of the waves as an alarm clock.
The smell of the forest still humid with the morning dew or the freshness of the sea air as soon as you open the door of your RV.
During our 3 week RV road trip in Quebec, there was not a morning where we were disappointed with where we woke up.
Surrounded by mature trees in national parks, by a river in Lac Saint-Jean, facing the sea in Gaspésie ...
Well settled in your camper, you will be in your "bubble" with the sole concern of enjoying all that nature has to offer.
Your children are not done playing with their surroundings and chasing squirrels. And you, you can bet that you won't have enjoyed this level of quiet to prepare your meal or have an aperitif in a long time!

#3. The quiet rhythm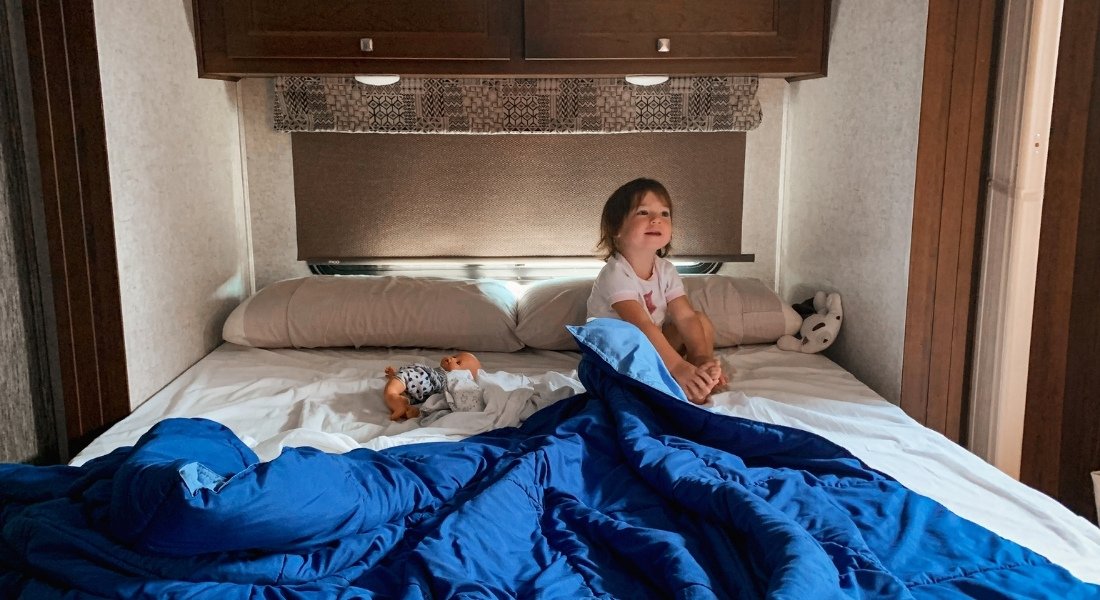 When on a Canada RV holiday, the whole house follows us. We have everything at hand, right away. Sleep included.
If that is not the height of luxury when you are on a vacation ...
And in RV, the big advantage is that you can stop anywhere to take a nap.
Need to rest before an activity? Just slip under the sheets and voila! When the children take a nap, either the parents do the same, or we take out the book we never had time to read and we simply relax.
Unlike road trips by car, you can enjoy the morning at your own pace, no need to hurry to not miss the hotel breakfast.
These are all the things that I enjoyed during my family road trip this summer.
Because all parents know it, well-rested children are the key to success!
#4. Unparalleled comfort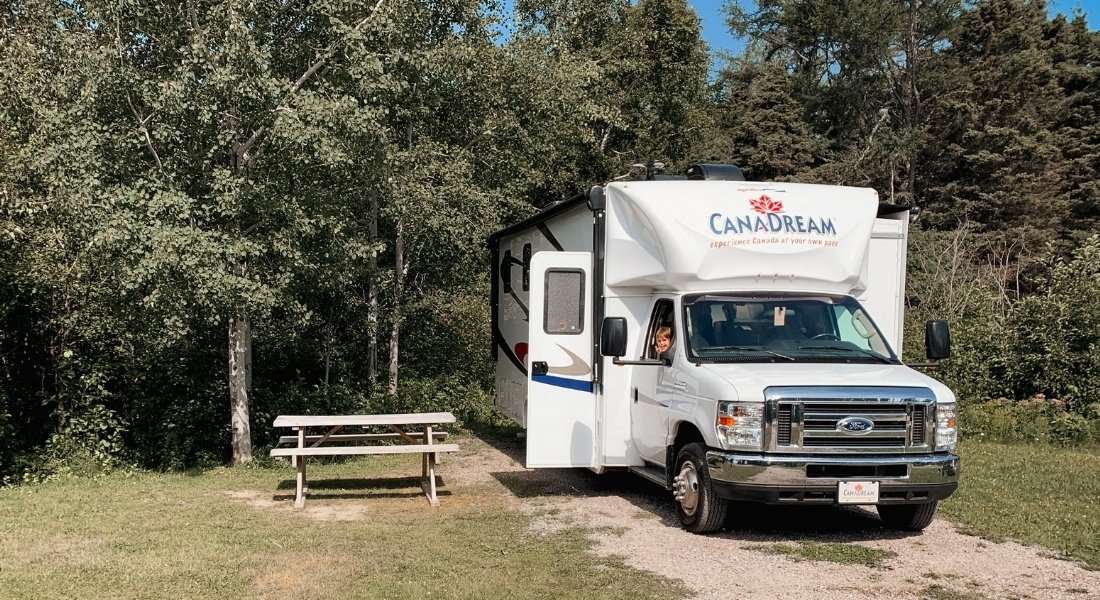 Imagine yourself aboard your RV, while the most beautiful landscapes of Quebec are revealing themselves before your eyes, the children play quietly behind, when suddenly "moommmmyy, I'm hungry" or "I want to peeeee".
Just for the fact of preparing food quickly or being able to stop anywhere to go to the bathroom (no we don't do that while driving...) when you have children, it's pure gold!
I would have found it exhausting to have to find a restaurant for each meal or to do the daily grocery shopping to prepare picnics for example.
The vehicle is equipped with a large fridge, a freezer and several cupboards to store food for several days. We literally cook just like at home.
It is undoubtedly this aspect of "daily comfort" that made me opt for an RV for our Quebec family road trip, and more than once during our holidays, we voiced how it wouldn't have been that easy in a car. 
#5. The savings on the meal budget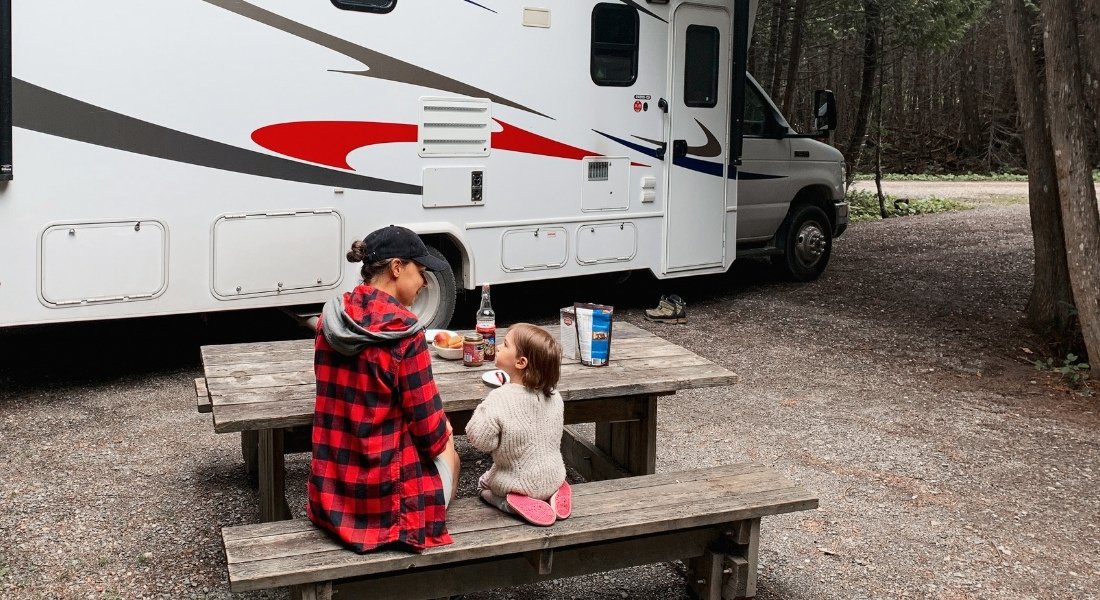 For a family of 3, 4 or more, eating out every day weighs heavily on the vacation budget
.
Not to mention the fact that you have to find the one restaurant that will please everyone while trying to eat as balanced as possible... not always easy.
Obviously, nothing prevents you from enjoying a restaurant meal every now and then. Moreover, we appreciate all the more these moments spent at the restaurant with the family.
This summer, our way of indulging ourselves was to find local products by going to cheese dairies, for example, or by stopping at roadside farm kiosks or in a small village grocery store.
From the tourtière (meat pie) of Lac Saint-Jean to seafood in Gaspésie, we can say that we were spoiled, and above all, delighted!
We also enjoyed the Quebec microbrewery beers tasted around the fire. Much cheaper than in a restaurant and a lot more pleasant, right?
Really, no matter how hard I look at it, I can't find any negative aspect to this type of trip and to be able to experience such wonderful moments with the family is simply priceless.
So, have I managed to convince you?
If you have any questions or comments, feel free to leave them in the comments box below.