Travel to Canada and COVID-19: Everything you need to know
If you are an avid traveler, your plans may have been disturbed by the Coronavirus pandemic.
It is not easy to find the exact travel information, as it is constantly changing. So here's everything you need to know about trips to Canada in times of COVID-19.
 
Can you travel to Canada in 2021?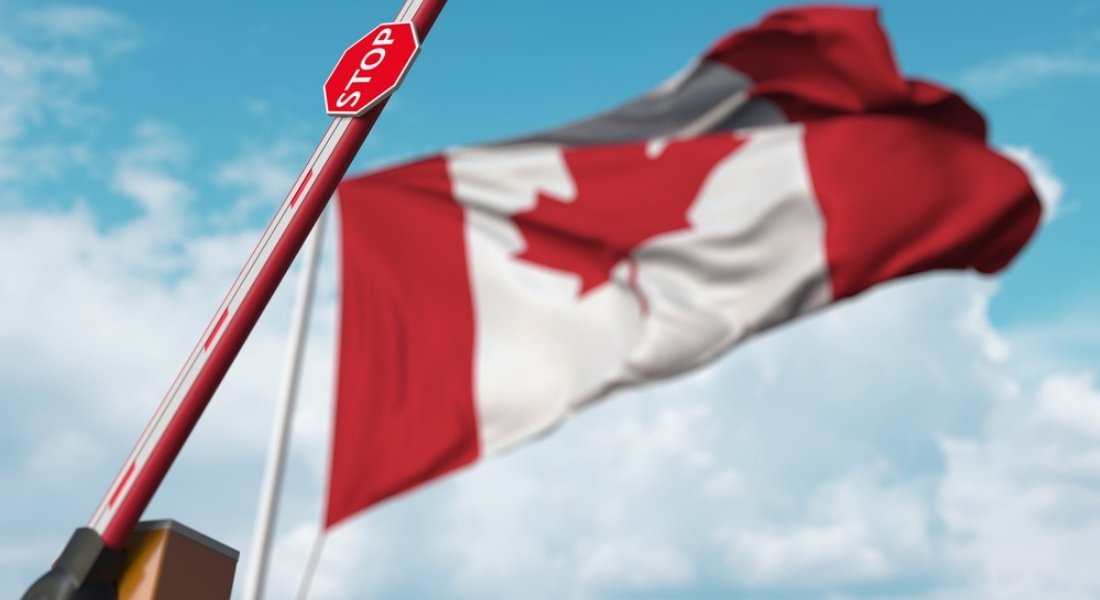 I will be straight to the point: the short answer is no, not for now. But we must not give up hope for the months to come.
As of March 18, 2020, entry restrictions have suspended the arrival of international travelers to Canada. Although these restrictions stand no matter the country your are from, some exemptions apply.
In order to enter Canada, you must be among those travelers exempt from the restrictions, and come for an essential trip.
Are exempt from the travel ban:
Foreign nationals who also possess Canadian citizenship;
Foreign nationals whose immediate family possesses Canadian citizenship;
Foreign nationals with permanent resident status in Canada as well as members of their immediate family*. Please note: in this case, the stay must be of at least 15 days. ;
Some foreign nationals with a valid work permit or study permit. Please note: Members of their immediate family* may also be eligible for entry with written authorization from the Canadian Department of Immigration;
People with a work permit or a study permit issued before March 18, 2020, even if the permit has yet to be issued;
Diplomats, crew, and passengers en route to another country passing through Canada.
* Immediate family members include the following: a spouse or common-law partner; a dependent child; a dependent child of a dependent child; a parent or step-parent; a legal guardian or conservator.

Permanent residence, international workers and students
If your application for permanent residence has been approved, but you are not in Canada at the moment, you are still eligible to enter the country.
The same goes for international workers and students, if your work or study permit was approved before or on March 18, 2020.
With regard to the Working Holiday Visa (WHV), additional rules apply.
WHV for Canada in 2021
Since May 8, 2020, people who have applied for a WHV, Young Professionals Visa or Co-op Internship can enter Canada only if:
They have a valid job offer; and
A letter of introduction or a valid work permit
Procedure for entering Canada
If you are in one of the situations above allowing you to be exempt from travel bans in Canada, you will still have a clear procedure to follow upon your arrival.
In all cases, you will still need to obtain your eTA or VISA, if applicable, to enter Canada.
You may only enter canada through one of the following four airports:
International airport of Calgary (YYC)
International airport of Vancouver (YVR)
Pearson International airport of Toronto (YYZ)
Pierre-Elliott-Trudeau International airport of Montreal (YUL)

As of Januaray 2021, a negative COVID-19 test must be obtained in the 72 hours prior to your flight to Canada. You will not be able to board your flight without a negative result. 
When you arrive on Canadian soil, you will be asked to provide your quarantine plan.
The latter can be entered in the ArriveCan application.
You will also need to provide your destination address, in other words : the place where you will be in confinement.
If you come to reunite with a member of your family, this place can be their residence. However, you are prohibited from staying in a place where there are vulnerable people.
It also goes without saying that if your quarantine is carried out with one or more members of your family, everyone under this roof will have to observe the same quarantine.
You must stay at this address for a period of 14 days. Checks will be made and if you are not there, you may be fined up to $ 750,000 CAD or be sentenced to up to 6 months imprisonment.
After providing your quarantine plan, you will also need to undergo a check-up by a quarantine officer or border services officer to assess your health and detect any symptoms.
Once these steps have been taken and your 14-day quarantine is over, you will be entitled to go sightseeing, even in provinces other than the one of your arrival.
Timeline of announcements

January 27: First confirmed case in Canada.
March 11: WHO declares a global pandemic.
March 12: The Prime Minister's wife is tested positive for Coronavirus.
March 13: The Canadian parliament decides to close for 5 weeks for prevention.
March 18: Entry to Canada is restricted to permanent residents and their families. International flights are restricted to 4 entry airports (YVR, YYC, YYZ and YUL).
March 31: One million lost jobs are declared.
April 6: Canada announces CERB, an emergency aid to Canadians who have lost income due to the pandemic.
April 20: The Canadian Armed Forces are deployed to seniors' residences across Quebec to assist under-staffed personnel.
April 28: A first assessment of the pandemic shows that the situation is critical in homes for the elderly, with 79% of deaths being reported there.
April 28: The Armed Forces are deployed to seniors' centers across Ontario.
May 8: The situation is different in Quebec, where 60% of deaths are found.
May 19: Wearing a mask becomes recommended by public health.
June 12: Canada calls for anyone boarding a flight to Canada to be screened for fever.
June 18: The number of cases reaches 100,000.
June 24: The Atlantic provinces form a "bubble" that allows them to not require to observe a quarantine.
August 14: The land border between Canada and the United States will remain closed until September 21.
August 28: Restrictions on entry to Canada are extended until September 30.
October 1: Provincial governments re-enforce certain restrictions due to arrival of second wave
November 9: Pfizer and BioNTech announce a vaccine that is more than 90% effective
November 16: Moderna announces that it has a vaccine that is 95% effective
November 23: AstraZeneca and Oxford University announce a vaccine that is 70-90% effective
November 29: The travel ban is extended until January 21 for international arrivals. The border with the United States will remain closed until December 21.
December 1: Pfizer and Moderna apply for emergency authorization of their vaccines
December 2: Ontario, Quebec and Alberta report their highest number of new cases since the start of the pandemic
Decemeber 14: Canada starts COVID-19 vaccination
January 7: Canada makes it mandatory to obtain a negative COVID-19 test result before boarding a plane to Canada
January 9: Quebec enters a month-long curfew 
January 14: Ontario begins their month-long stay-at-home order after a spike in cases and hospitalisations


What is open in Canada during the Coronavirus pandemic?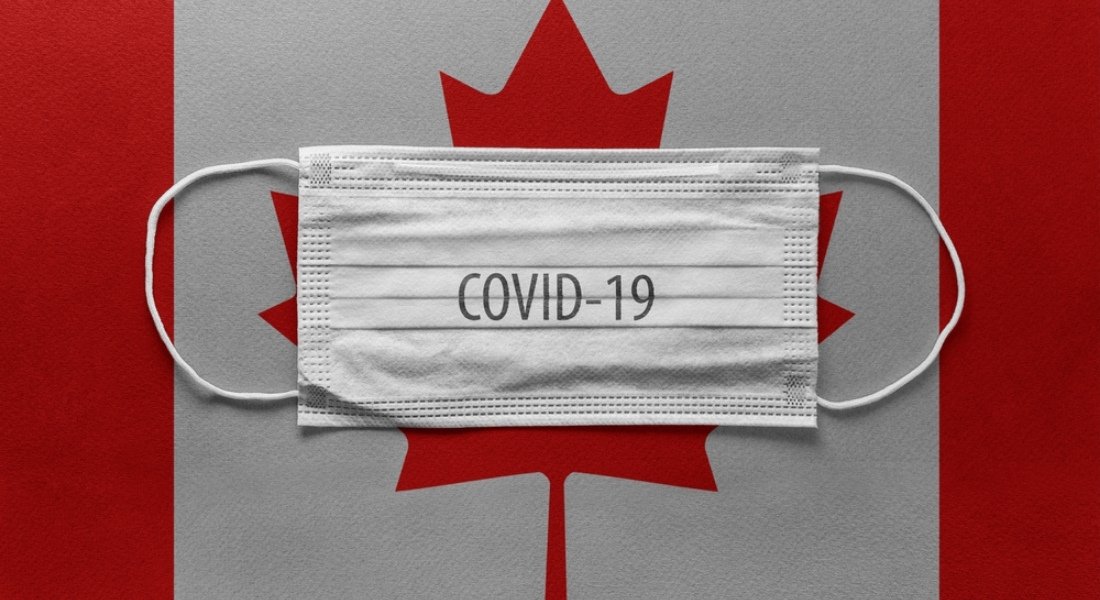 Public health is under provincial jurisdiction. That is to say that each province has made its own action plan and that their confinement plans differ.
Additionally, all provinces aren't affected in the same way. 
You will therefore be able to eat out or regroup in British Columbia, when it is forbiden to do so in Quebec or Ontario.
Make sure you are familiar with the sanitary measures in place and the rules to follow, especially if you are visiting more than one province.
For all the information, here are the action plans of the provinces and territories:

Alberta
British Columbia
P.E.I
Manitoba
New Brunswick
Nova Scotia
Nunavik
Ontario
Saskatchewan
Newfoundland & Labrador
Northwest Territories
Quebec
Yukon

Is it possible to cross provincial borders in Canada despite COVID-19?
The short answer is yes, it is possible to move from one province to another, despite the pandemic.
However, in order to keep their number of exemplary cases, the following 4 provinces request a mandatory quarantine of 14 days upon your arrival: New Brunswick, Nova Scotia, Prince Edward Island and Newfoundland and Labrador. This particular situation is called the "Atlantic bubble".
If you plan to travel to more than one of these provinces, you will not have to re-quarantine.
For example, if you are arriving from Quebec and you make a stop in New Brunswick before going to Nova Scotia, you will only have to do your 14-day isolation once, in New Brunswick.
If you are using the overland route, you can save time by registering your trip to New Brunswick in advance. Click here for the procedure.
If you live in one of these provinces, you can move around inside the bubble without restriction, but must follow the sanitary measures in place.
What to do when you have a trip planned in Canada for 2021?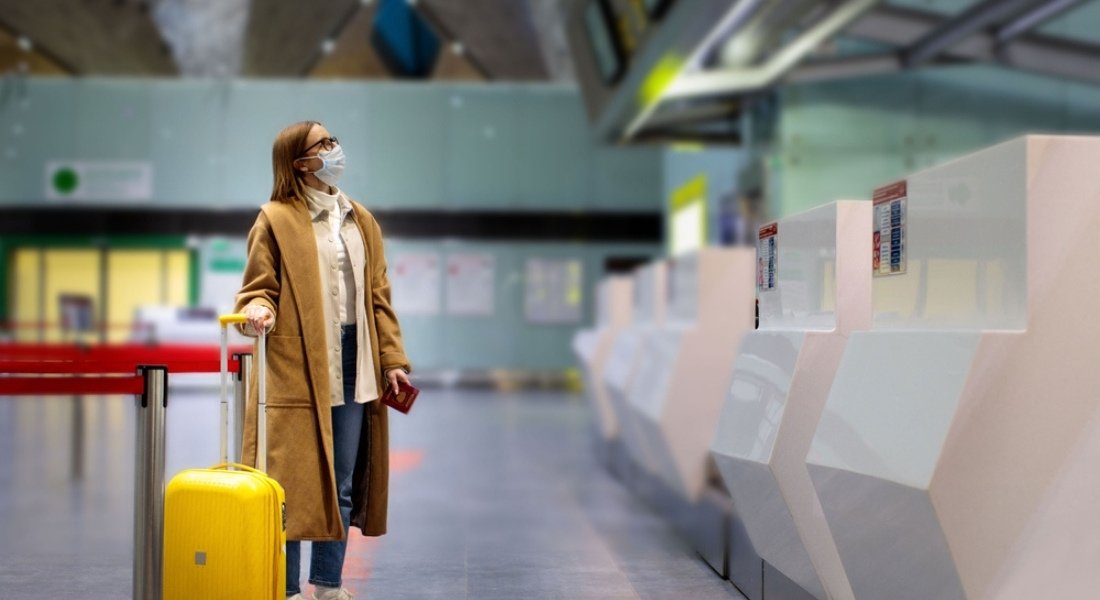 Due to the restrictions on entry into Canada, it is likely that your trip to Canada will have to be canceled or postponed to a later date if it is planned for the first few months of 2021.
It is understandable that this makes you emotional. However, do not panic and follow the best procedure to postpone or cancel your trip without hassle.

Procedure for canceling or postponing travel to Canada in 2021
Here's what you need to know to properly manage the postponement or cancellation of your trip to Canada due to travel bans.
Trip reserved through a travel agency
If your trip was booked through a travel agency in Canada or near you, first refer to their cancellation policy or ask your travel agent about it.
Several agencies will have made a special policy due to the current health situation. Despite the good intentions of the agencies, you must remember that they operate as an intermediary with the providers of accommodation, flights or activities.
The cancellation policies of these providers must be respected by the agencies, which are their partners.
It is therefore highly likely that travel agencies will offer to postpone your trip or give you a travel credit. Very few of them will offer a full refund.
If you choose to cancel your trip, the agency's cancellation policies apply. More often than not, it is your deposit will be withheld.
Note that trips booked through Authentik Canada on or after October 23 2020 are protected by our "Peace of mind" guarantee, which provides a full refund up to 3 days before departure.
 
OBTAINING COMPENSATION WHEN YOU CANCEL YOUR TRIP
If your situation falls into the no refund category, you are not short of options for obtaining compensation.
The first thing to do is check with the credit card used to pay your deposit. Some cards cover you in the event of cancellation. This coverage is not widely known, but is quite common, depending on your creditor.
You may also have access to a travel fund. In the case of Authentik Canada, which is registered in Quebec, a claim for compensation may be sent to the Compensation Fund for Customers of Travel Agents. This is one of the advantages of planning your trip with a local agency.
Check with your agency to find out if a compensation fund exists in their jurisdiction.
---
Trip booked by yourself through major aggregator websites
Booking: If you have booked in cancellable mode, well done! You will have no problem canceling free of charge and quickly.
Otherwise, you must contact the accommodation concerned as soon as you make the decision to cancel your trip. Booking indicates that it has made arrangements with the majority of its partners in order to obtain refunds of prepayments and to waive cancellation fees. The hotelier in question, however, has the right to adhere to its own cancellation policy.

Hotels.com: It depends on the product you booked there. If you've only booked accommodations, Hotels.com says you can cancel and get a refund.
However, if you have booked flights or a travel package there, the procedure will depend on the cancellation policy of their partners.

Expedia: This wholesaler works on a case-by-case basis with free cancellations or postponement with no change fees. Contact customer service to see your options.
---
Accommodation booked directly with hotel establishments
You must contact the accommodations directly to find out their cancellation policy. The vast majority will have policies changed for this unprecedented situation.
Take the time to read the policies you agreed to when you made your reservations. You might find the deadlines there to cancel free of charge, or with the least possible charge. 
---
Car rental

Car hire in Canada can easily be canceled free of charge, in most cases.
If you have booked through our car rental price comparison tool, cancellation is free of charge up to 72 working hours before pick-up.
CANCELLATION POLICIES OF THE MAJOR RENTERS IN CANADA:
Alamo: You can cancel free of charge if the reservation was made directly on their website. If this was done on a third party site, refer to the documents received for the rental.
Discount: Cancellation is free of charge up to 24 hours before pick-up.
Thrifty: Their special COVID-19 policy allows you to cancel at no cost.
Sauvageau: You can cancel free of charge up to 24 hours before pick-up.
---
RV rental

Canada RV or van rental companies have more restrictive policies than car rental companies.
Generally, if you cancel more than 45 days prior to the pickup date, you will be able to either get a refund or at least avoid an additional cancellation fee.
Consult your rental agreement for the exact policies of your rental company.
The important thing to remember here is that you should notify your decision to cancel as soon as possible. If the rental company has a good possibility of re-renting your vehicle, they will be more lenient.
---
Plane tickets
Plane tickets are likely to be the most difficult part of the puzzle. Most of the time, they cannot be canceled or modified, unless you have taken the additional option at the time of purchase.
With the current situation, carriers have exceptional measures allowing postponement.

TRAVEL CREDIT OR postponement: WHAT TO CHOOSE?
If your airline offers to choose between postponing your travel at no additional cost or a travel credit, it can be hard to tell the difference.
If you've already decided on your next travel dates, the free postponement is a smart choice.
Consider your options, as the current situation may result in a better flight option within the same budget as your original flight. Perhaps you will save a stopover!
But be careful, a postponement, even if stated as free of charge, does not mean that you will not have to pay the difference if you choose a more expensive departure.
If you do not know when you will be able to reschedule your trip, a credit will give you more flexibility.
Some companies will even let you spread it over two trips if your next tickets are cheaper. Find out about their terms to make the best decision!

WHAT SHOULD I DO IF I WANT TO CANCEL MY FLIGHT TO CANADA DUE TO the CORONAVIRUS?
Obviously, the global pandemic we are experiencing can be scary for future travel.
Maybe you are more at risk, or you just don't want to resume your travel habits anytime soon.
If you want to cancel your flight, you may not be entitled to a refund. The fare conditions of the ticket will apply.
However, if the airline cancels the flight, they will have to reimburse you.
If you want a refund, then waiting for the company to cancel the flight may be your last resort.
But be careful, if the flight is not canceled a few days before departure, it is better to go back to their emergency business measures and get a credit rather than lose everything.
When will I be able to travel to Canada?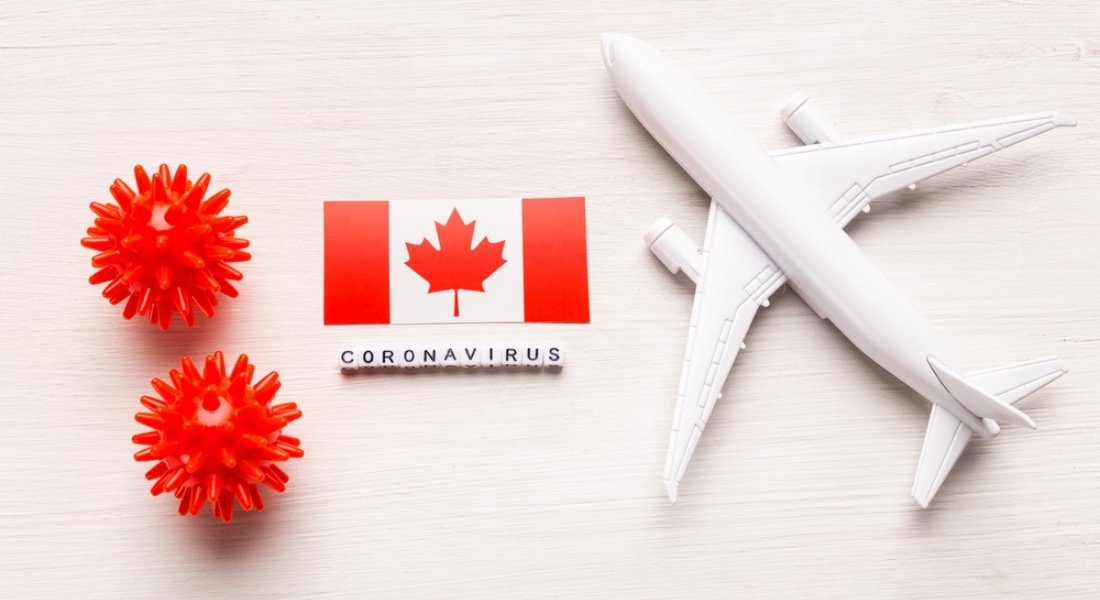 For now, Canada entry restrictions are in effect until at least next month. The land border between the United States and Canada will remain closed until February 21.
These border closures could be extended beyond these dates.
Generally, these extensions are announced 72 to 48 hours before the due date.
It is likely for the borders to reopen before the end of the year, if the vaccination plan is rolled out in due time. 
Another thing to aknowledge is that Canada's political relationship with the United States plays a big role in reopening the borders to international travel.
Indeed, reopening to other countries, but not to our southern neighbors, requires negotiations which can prove difficult.
The new U.S. President may be more understanding. Time will tell. 
We must therefore remain hopeful and above all follow developments closely.
COVID-19 : the current situation in Canada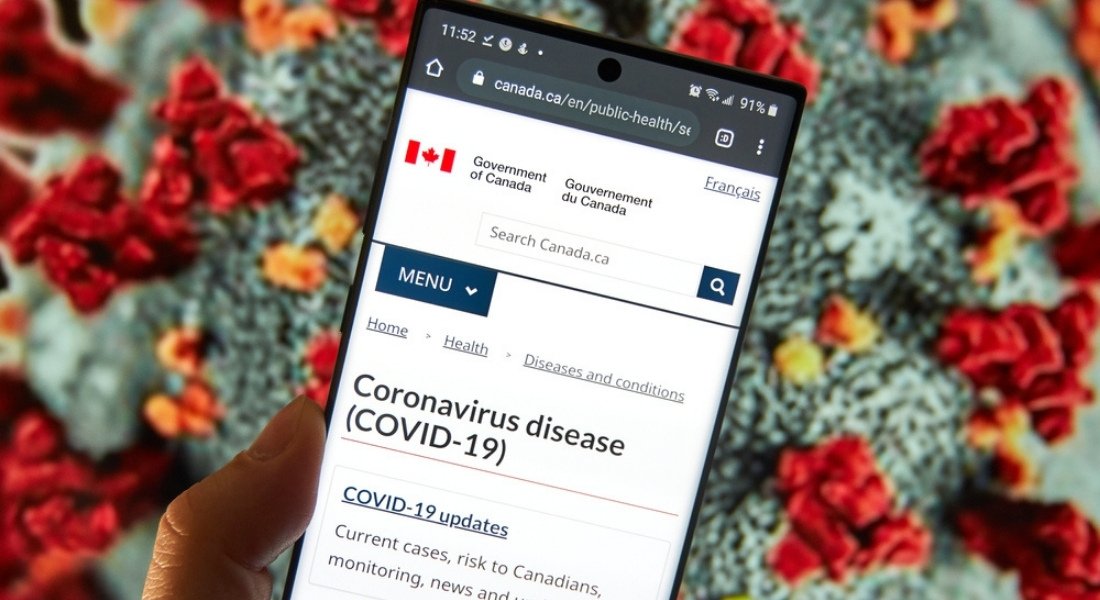 Right now, the second wave is in full swing in Canada.
As of December 15, here are the cases in Canada and their distribution: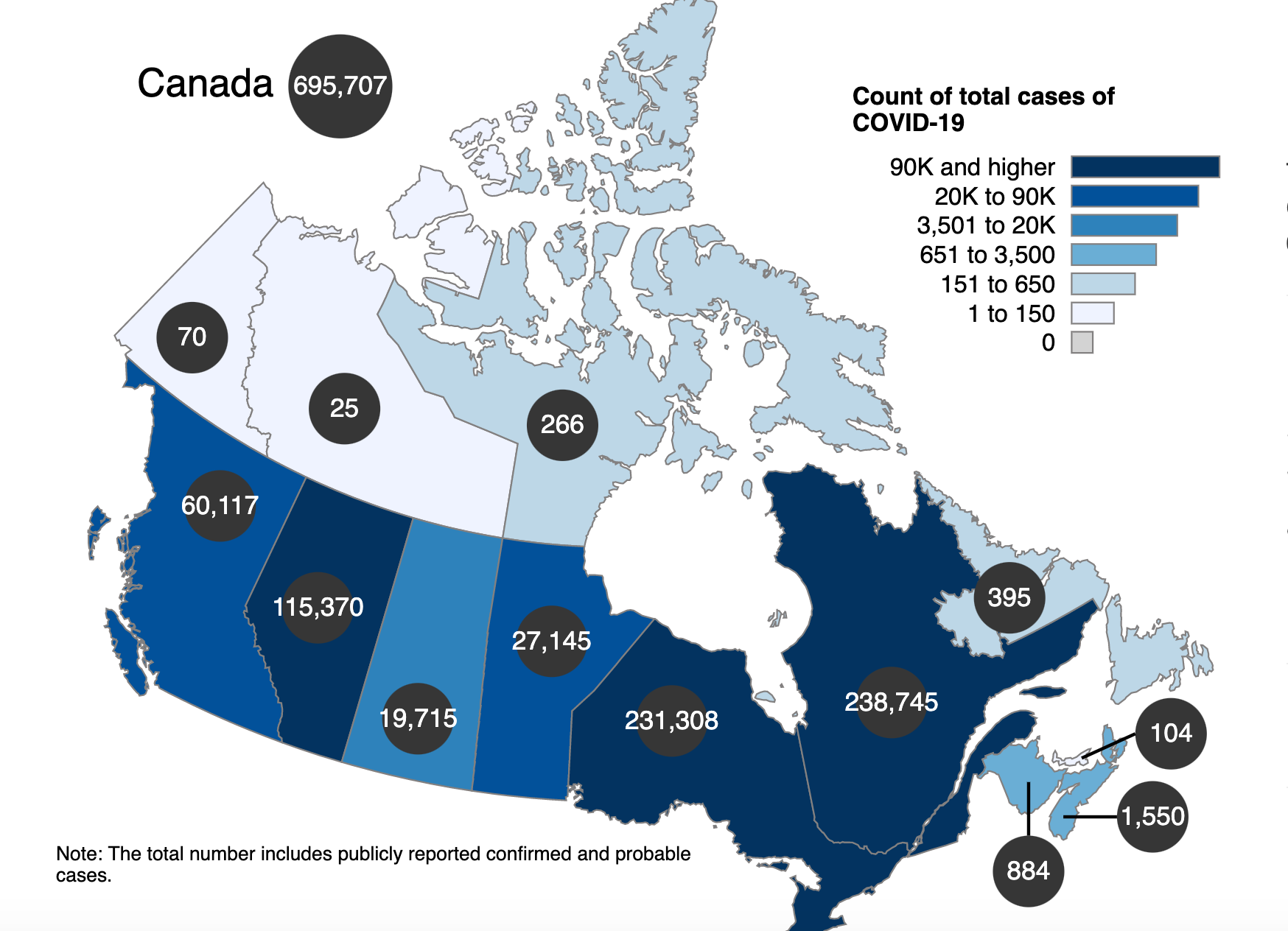 We are now at 695,707 cases, which means that approximately 1.9% of the Canadian population has been or is currently infected with the Coronavirus.
If we subtract cures and deaths from this number, 76,068 cases are currently active, or 0.2% of the population.
The Eastern provinces more affected by COVID-19?
We can see that the distribution of cases is different according to the provinces, Ontario and Quebec being particularly affected.
This can be explained by several factors.
First, Ontario and Quebec together account for just over 60% of the total population of Canada. It is therefore normal that the greatest number of cases are there. But these provinces account for about 80% of the cases.
Another factor that played an important role in these figures is the date of the school holidays. Spring break, as it is called here, is earlier in Quebec than elsewhere in Canada.
Several families therefore traveled in early March. These numerous trips have accentuated the spread of the Coronavirus at the start of the pandemic.
Finally, the last factor coming into play is the number of outbreak sites in the centers for the elderly.
Quebec and Ontario have seen major outbreaks in these residences, which house many people vulnerable to respiratory infections.
These centers were not well prepared to face such a wave, the Canadian army having to be deployed to come to the aid in the two provinces.
The second wave seems to be more distributed, with Alberta having a rather worrying rise. On the eastern side, cases are no longer only found in large centers, but also in the suburbs and in more remote regions.
However, there are fewer hospitalizations and fewer deaths in proportion than during the first wave.
Here you go, you now have a better idea of what is happening in Canada with the COVID-19 situation.
This article will be updated with the important announcements, as they are made. 
For any questions or additional information, do not hesitate to leave a comment below.