Visit Victoria in 24 hours
Located on Vancouver Island and accessible by ferry, Victoria is the capital of British Columbia.
Named in honor of the Queen of England, this small town is the true definition of a peace haven, a must-see during a Western Canada road trip.
Here is our one-day itinerary to make the most of its must-sees, even without a car.


Morning in Victoria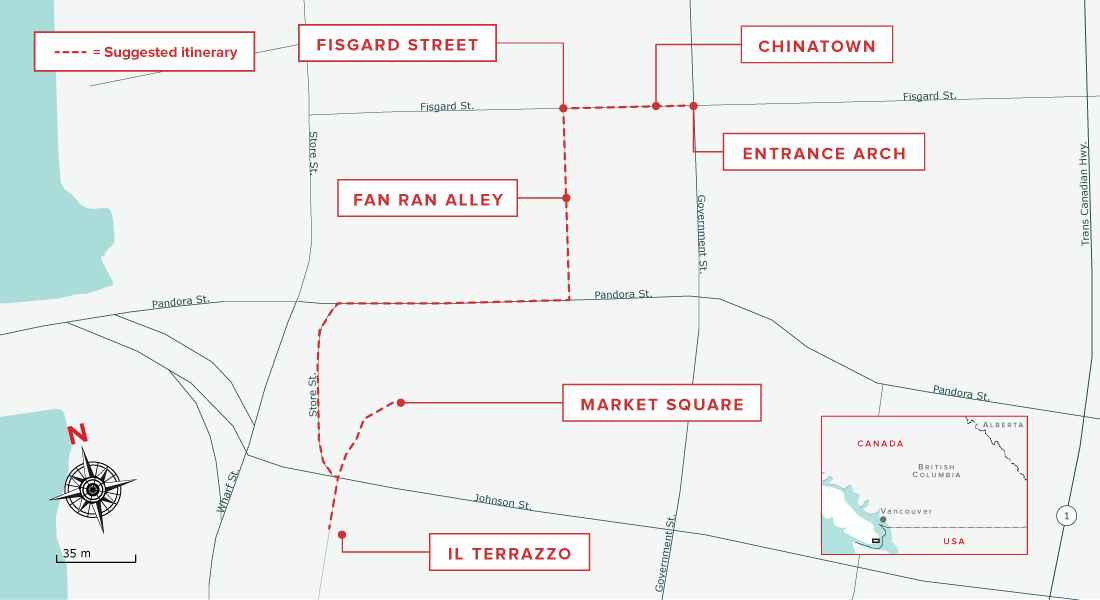 #1. CHINATOWN 
Start your day with a visit to the second largest Chinatown in North America, after San Francisco.
Back in the days, Victoria was the first port of entry for Chinese immigrants who wanted to settle in Canada.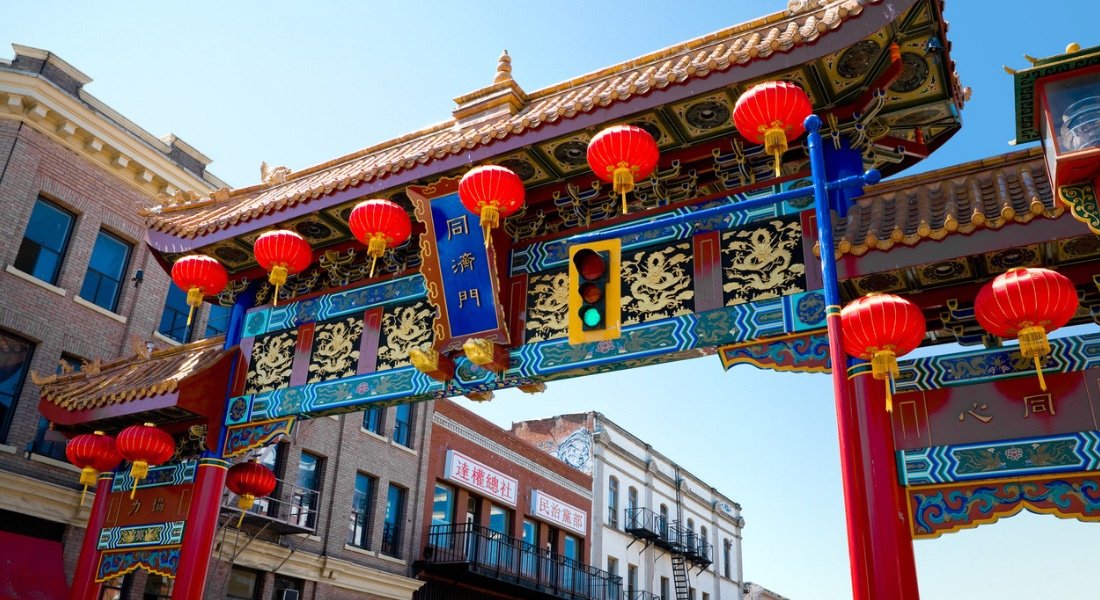 Designated a national historic site, this Chinatown is also the oldest in the country. You will find several historic buildings very well preserved, as well as a wide variety of small shops with colorful facades.
Fisgard Street  is its main street, and you can find a ceremonial entrance arch at the intersection of Government Street.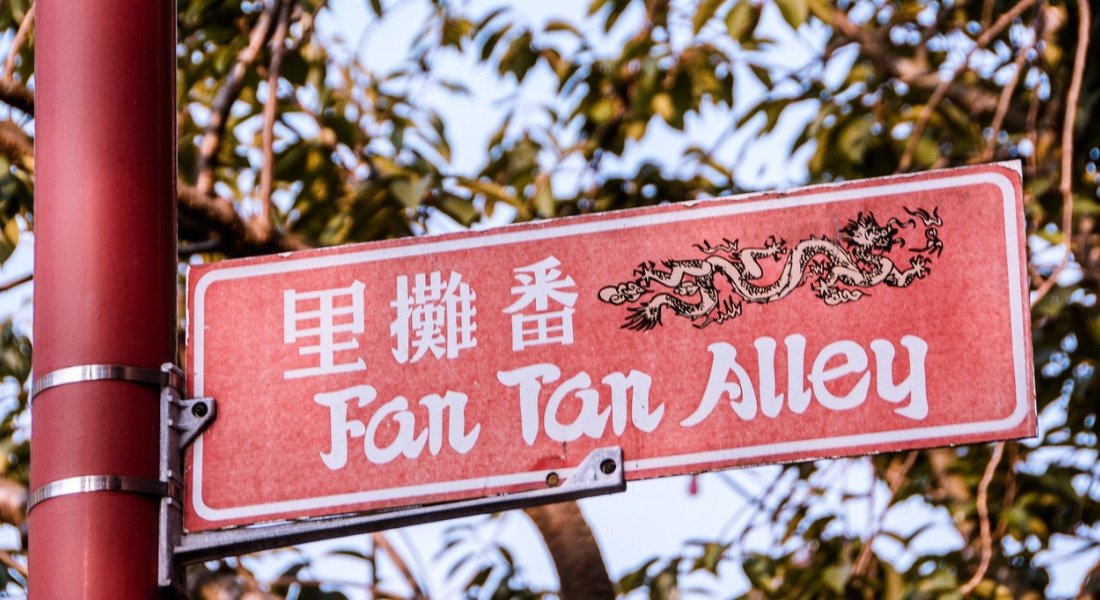 Also from Fisgard Street, do not miss Fan Tan Alley , the narrowest street in the country.
Lined with a dozen shops, it was once the go-to spot for opium buyers.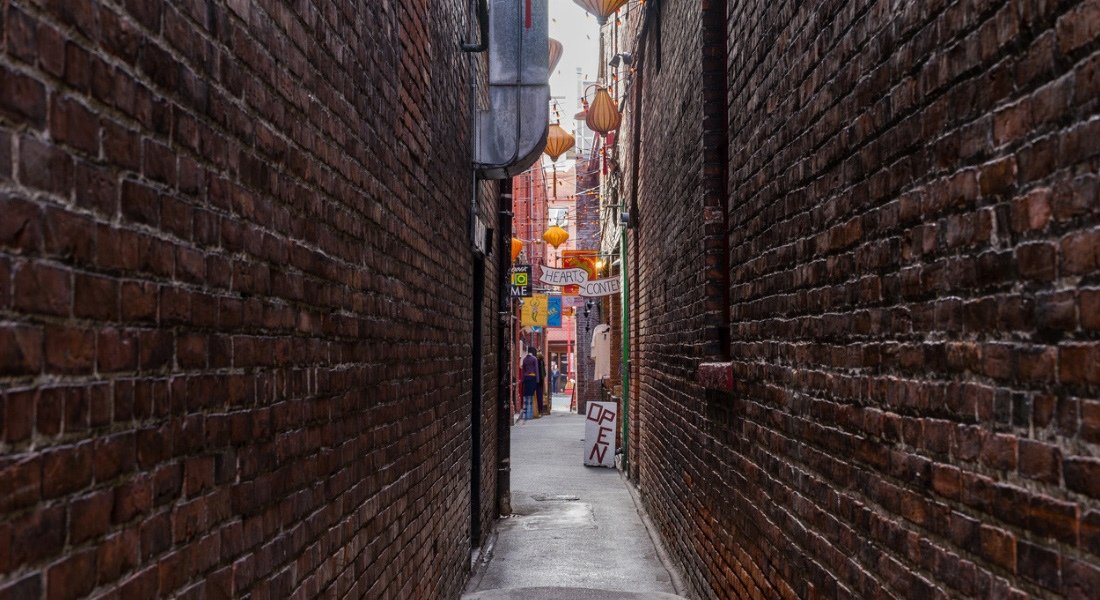 Rest assured, today you will instead find gourmet products, clothing and other items of variety.

#2. MARKET SQUARE 
Once on the other side of Fan Tan Alley, take Pandora St. and Store St. to Johnson St., where you will find the entrance to Market Square, an open-air market, set in the middle of a historic brick building.
Located in the Old Town district of Victoria, this is the place to visit if you want to go on a shopping spree, especially for gifts or souvenirs.
There, you will find unique local shops, as well as several restaurants.
---
WHERE TO HAVE LUNCH IN VICTORIA?
This afternoon, try one of the oldest restaurants in the city, Il Terrazzo.
Every year, the restaurant unsurprisingly wins the title of the best restaurant for fine Italian cuisine in Victoria.
Enjoy its beautiful large terrace, surrounded by six brick fireplaces and magnificent plants.
On the menu: wood oven pizzas, grilled meats, pasta and seafood.
Don't forget to reserve your table (by phone only).
Il Terrazzo

Budget: $$ - $$$
Hours: Monday to Friday from 11:30 a.m. to 3:00 p.m., Monday to Sunday from 5:00 p.m. to 10:00 p.m.
Address: 555 Johnson St.
Phone number: 1-250-361-0028
Website: Click here
Afternoon and evening in Victoria

#3. BASTION SQUARE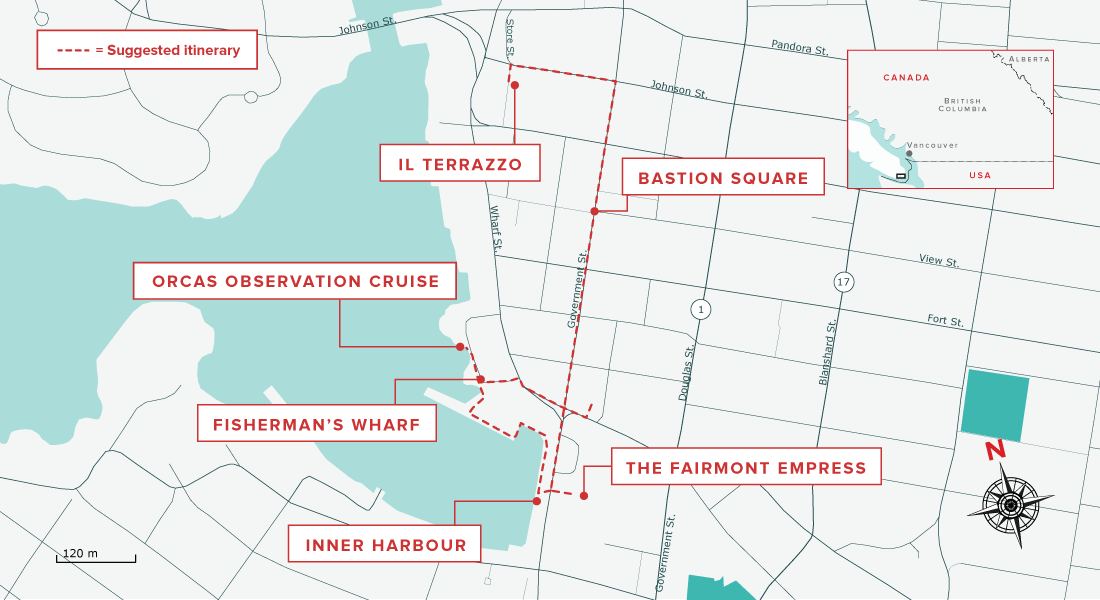 Once your stomach is full, take Government St. again.
At the corner of View St., you will see the ceremonial entrance arch of Bastion Square, located on the site of Fort Victoria .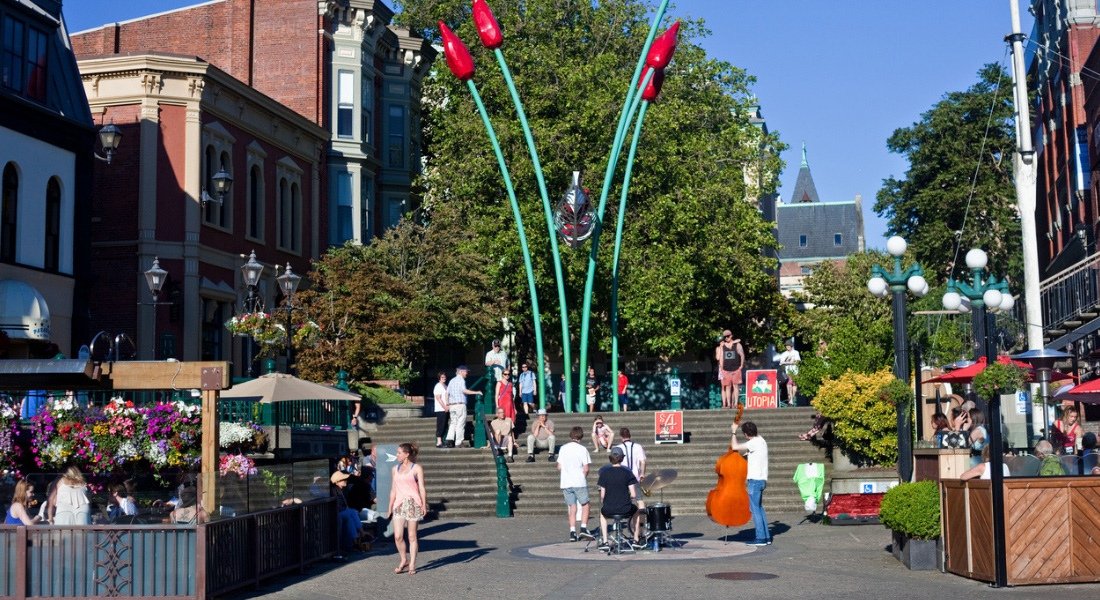 In summer, the atmosphere is really appealing with all the terraces and the public market of local artisans. 
There, you will also find several important historic buildings, including the Burnes house , built in 1887.

#4. THE FAIRMONT EMPRESS 
Still on Government St., head to the Fairmont Empress for a typical Victoria experience.
For more than a century, the hotel, more like an Edwardian-style castle, has religiously served tea and pastries according to British tradition.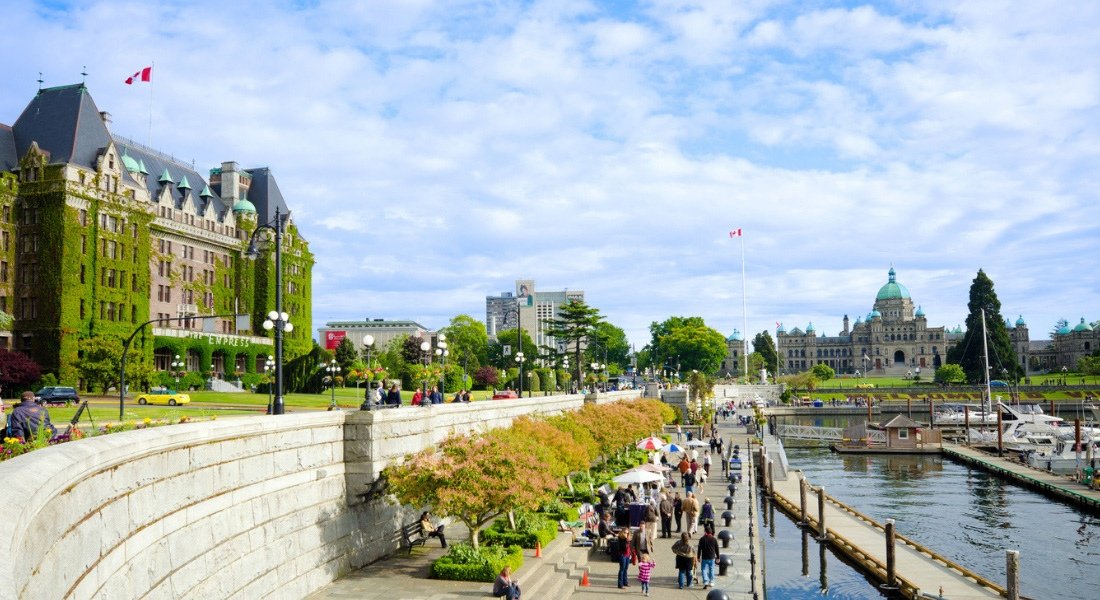 However, the price of this activity is rather expensive. Plan about $50 CAD per person to sip afternoon tea .
It is strongly suggested to reserve your place, at least two weeks in advance.
Indeed, it is rumored that the iconic Victoria hotel serves more tea during the summer than most London hotels.

#5. INNER HARBOUR 
A few steps from the Fairmont Empress, you will find one of the most beautiful ports in the world, but also the heart of the city.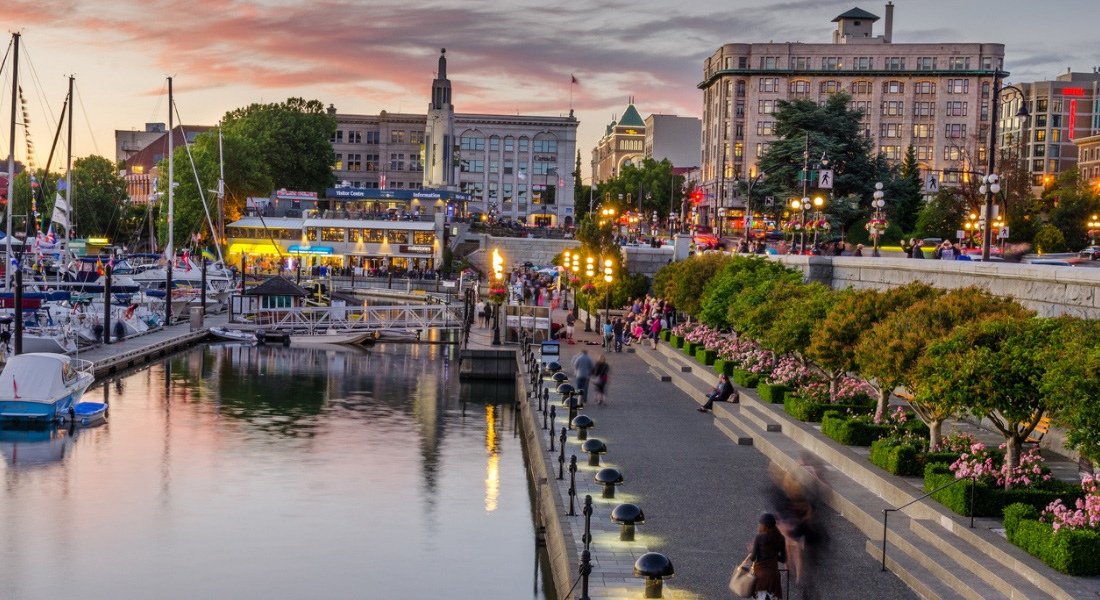 During the summer, most festivals and concerts are held here.

#6. FISHERMAN'S WHARF 
Just a few minutes from the harbor is the Fishermans's Wharf, an attraction that strongly appeals to tourists. 
If you're on a family vacation in Canada, you will definitely enjoy this spot as it is the starting point for several sea excursions and other activities.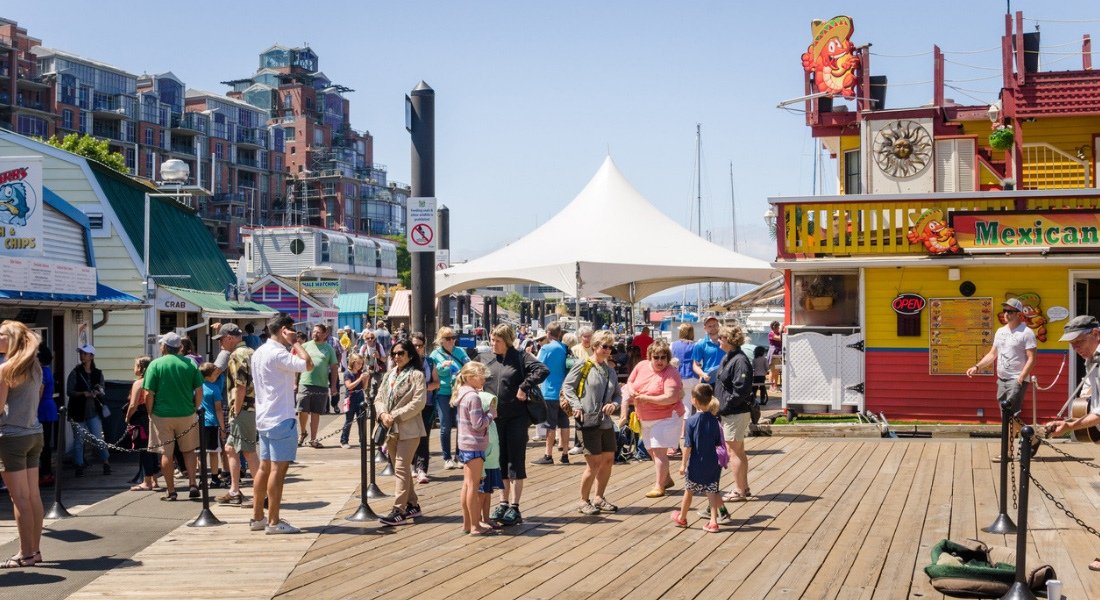 By walking on the docks, you will appreciate houses on stilts, several small shops as well as food kiosks.
Take this opportunity to have a snack on the water's edge. Fish & chips are particularly recommended.

#.7 ORCAS OBSERVATION SAFARI 
Finally, end your day of exploration by observing orcas on the Salish Sea, a maritime area renowned worldwide for its concentration of cetaceans.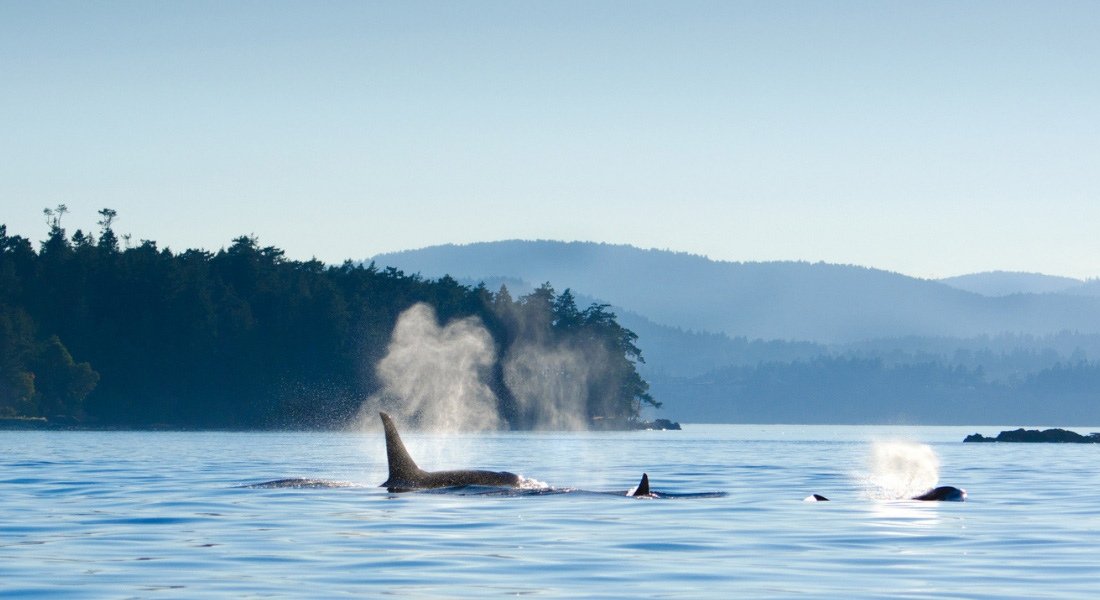 At sunset, set sail on an open boat for an authentic observation safari, away from the tourist crowds. You will quickly discover why this type of safari is part of our top 10 things to do in Canada before you die.
Aboard, your biologist guide will share a ton of interesting facts about marine mammals, in addition to having the chance to discover the unique chants of orcas.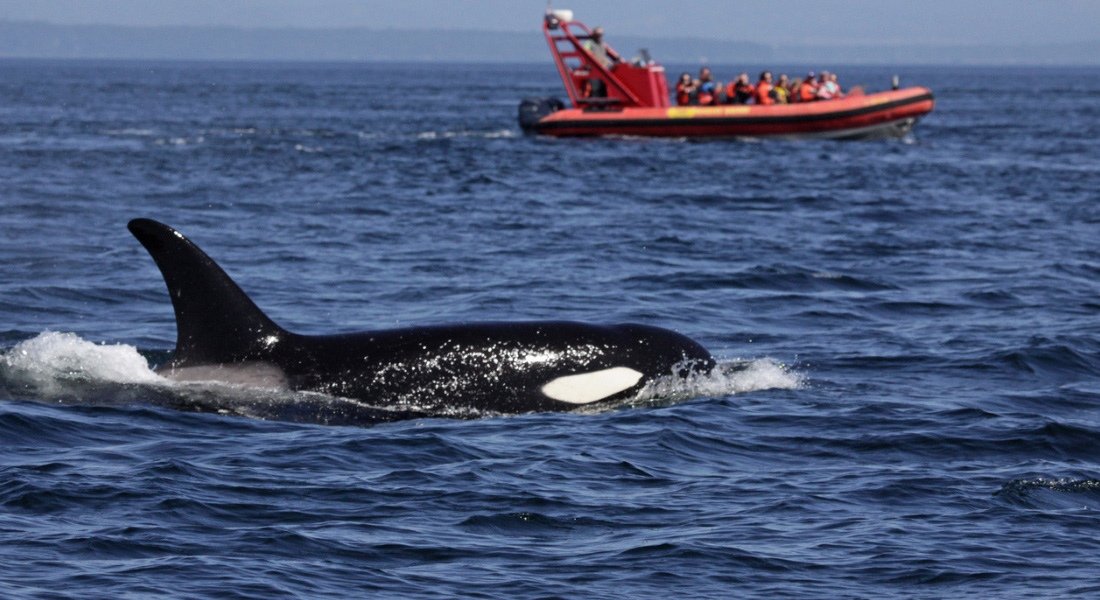 This twilight tour will leave you with lasting memories, that's for sure!
Above all, don't forget your camera!
---
 WHERE TO HAVE DINER IN VICTORIA ?
Located in a heritage building, 10 Acres Kitchen is a pure gastronomic delight, especially if you are a seafood lover.
The dishes are refined, and many of the ingredients used here are produced on the restaurant's organic farm.
The rest of the produce comes from local farmers, producers and fishermen.
Reservations are strongly suggested.
10 Acres Kitchen

Budget: $$$
Hours: Monday to Sunday, 5 p.m. to 11 p.m.
Address: 614 Humboldt St.
Phone number: 1-250-385-4512
Website: Click here
And that's how your day in Victoria comes to an end. I am ready to bet that, after this day, you will fully understand why Victoria is at the top of our list of things to see on the Vancouver Island.
If you have any questions, feel free to leave a comment below.