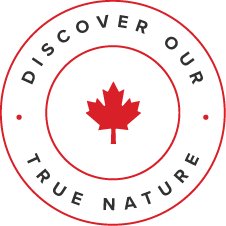 Authentik Canada is an online road trip planner on which you can personalize your 100% tailor-made trip to Canada.
The Authentik website is the only existing platform where it is possible to truly plan your entire road trip online, by choosing your destinations and your accommodations, while also having the possibility of adding optional activities and a rental vehicle.
This innovative business model allows travelers to be directly connected with local travel agents. By cutting out the middleman, Authentik ensures that its guests are getting the best price available.
The company has also developed the largest price comparison sites for car rental and RV rental in Canada.
Founded in 2002, Authentik Canada also has its American counterpart, Authentik USA.
Our mission
Make the Canadian dream of travelers come true, thanks to an innovative website and the expert advice of our local agents.
Our history
2020
Authentik donates 1% of its sales to the planet
Our values
Innovation
We created Authentik to revolutionize the tourism industry and how to plan a trip. We do this day after day thanks to a mindset relying on innovation. The status quo just doesn't suit us.
Quality
Since the company was founded in 2002, we have engaged in a continuous improvement plan and we aim for nothing less than thorough quality. Although we do not deem ourselves as perfect, we are determined to become perfect.
Environment
This great nature that amazes us deserves to be protected and we are eager to contribute to the fight against climate change. This is also the reason that motivates us to donate 1% of our sales to the planet.
Travellers reviews on Authentik
The websites below are independent.
A RELIABLE COMPANY
Travel agent license number : 702429
Transport permit # 3-M-001315-001A
Covered by $2 million in public liability insurance
Member of Tourisme Montréal
Certified member of Aventure Ecotourisme Quebec
Listed by the Destination Canada