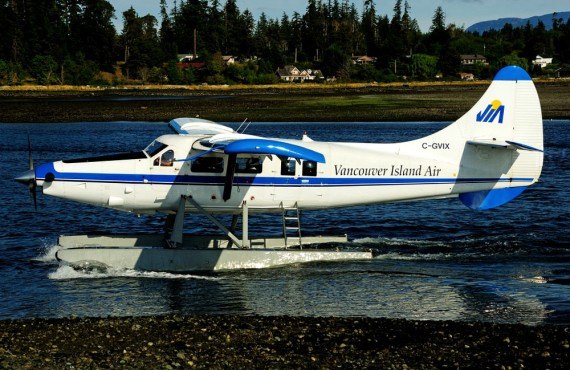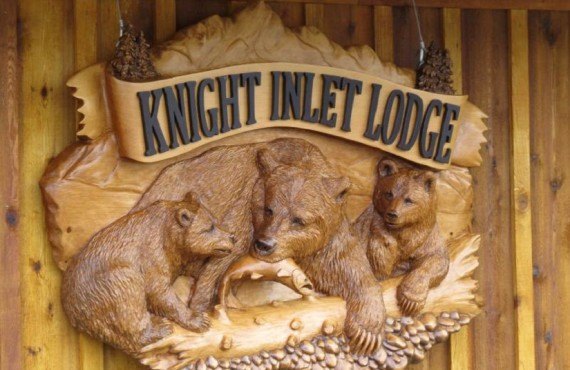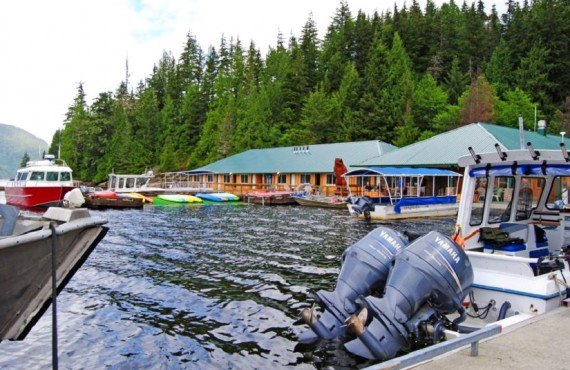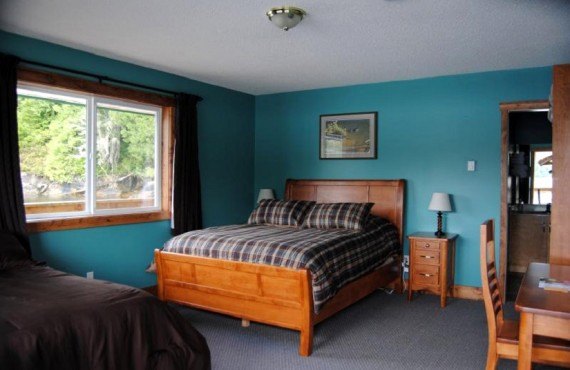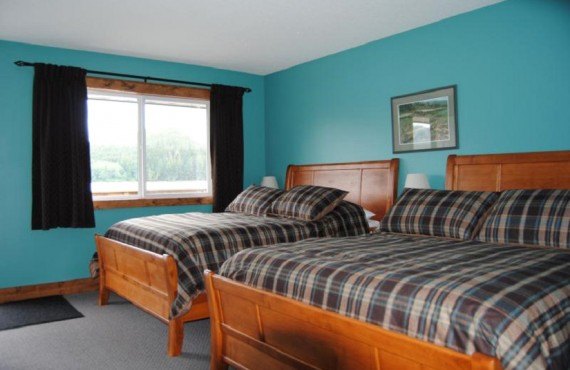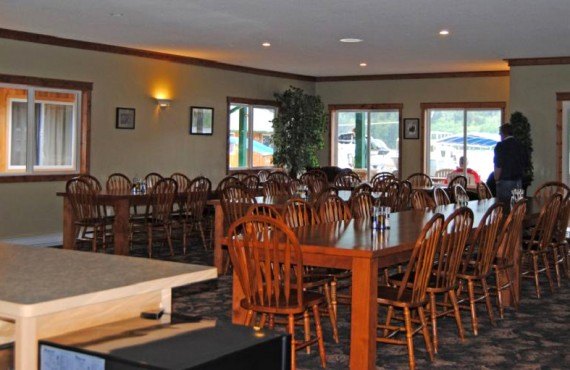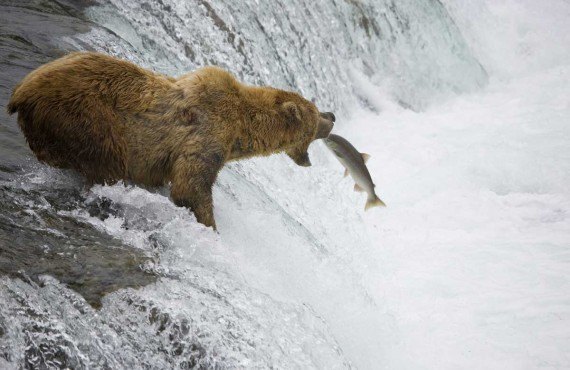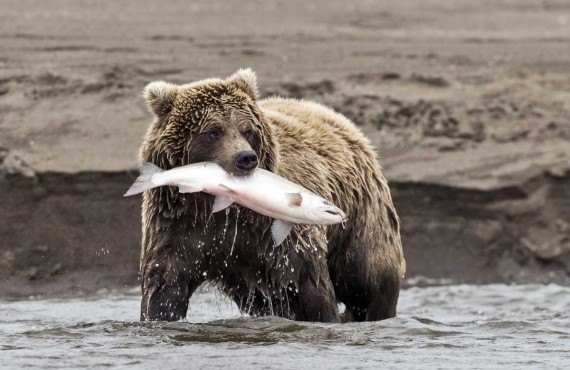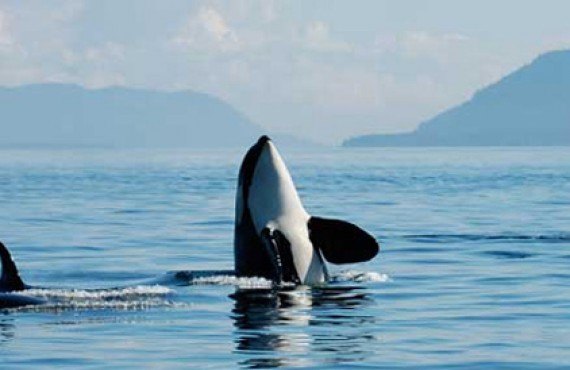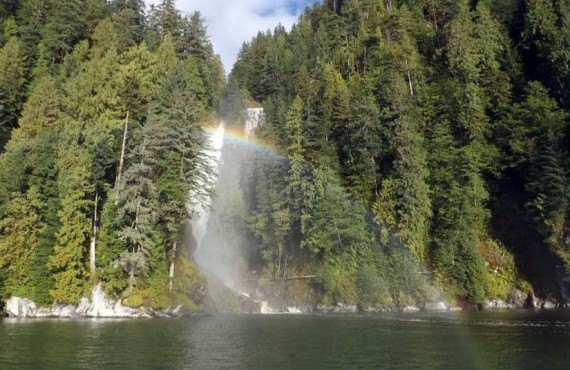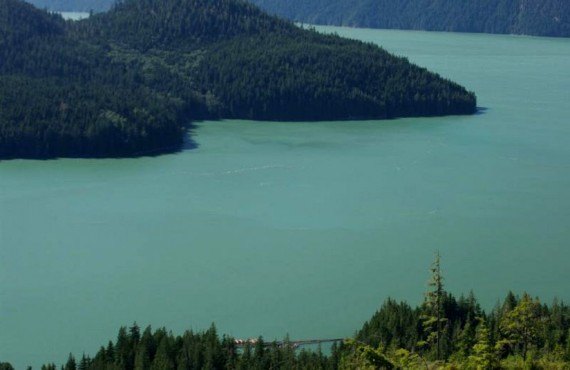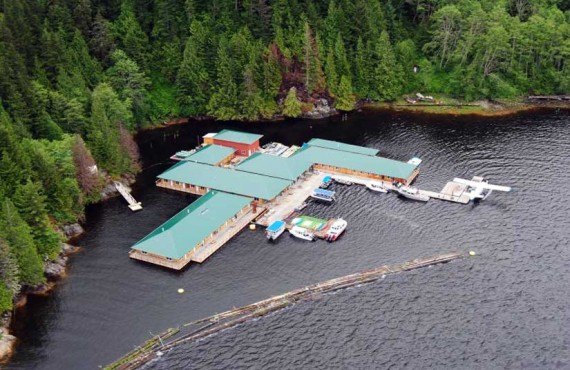 Details
Surrounded by forests and mountains 50 km due north of Campbell River, Knight Inlet Lodge can only be reached by float plane.
Since your flight leaves at 9:30 in the morning on Day 2, your stay begins with a first night in Campbell River.
On the morning, you take a float plane from the village of Campbell River to Knight Inlet, where the lodge is located. There you will take part in a variety of activities, depending on the length of your stay (2 or 3 nights).
This magnificent encounter with nature provides a unique opportunity to safely observe grizzly bears, eagles and whales in their natural habitat.
Tucked into a protected cove in the inlet, Knight Inlet Lodge offers a relaxed, friendly and intimate atmosphere.
As the lodge is the only accommodation in the area, your neighbours will be none other than bears, mountain goats, otters, seals and eagles. The lodge can welcome up to 38 guests.
Throughout your stay in orca and grizzly country, you will enjoy hearty gourmet meals consisting mainly of fish, seafood, wild game and vegetables.
Your stay will be filled with activities: welcome orientation; scenic boat tours; excursions to view grizzly bears, killer whales, bald eagles and other birds; spectacular scenery; hiking...
Glendale Cove is home to one of the largest concentrations of grizzly bears in British Columbia. It is not uncommon for there to be up to 50 bears within 10 kilometres of the lodge in the peak fall season, when the salmon are returning to the river. But fall is not the only good viewing season: in the spring mother bears emerge from hibernation with their cubs, and in the summer they come to the forest to feast on berries.
At the end of your stay, you return by float plane in the morning, reaching Campbell River around 11:00 a.m. to resume your Western Canada adventure.
Rates
from

£

3,600

The price is per person (double occupancy) and includes:
- Round-trip float plane flight from Campbell River
- 2 nights at Knight Inlet Lodge
- 1 night in a hotel *** in Campbell River
- All meals and snacks at Knight Inlet Lodge
- Excursions
- Wine with dinner at Knight Inlet Lodge
- Watersports clothing during excursions
- Gratuities on meals
- Applicable taxes

The price does not include:
- Meals in Campbell River
- Tip for your guide
- Extra charge for single occupancy
Notes
* This trip can be extended to 4 nights (1 night in Campbell River and 3 nights at Knight Inlet Lodge), on request.
* Don't forget your camera and/or video camera!