Free trip to Western Canada... in 10 photos
They say a picture is worth a thousand words... what do you think?
Before setting foot in Western Canada, I had heard a lot about it. That said, no description by my friends or colleagues of the vastness and beauty could have prepared me for what I felt when I got there.
Here are 10 photos that I hope will make you dream and will transport you, for a few minutes, to the heart of the Western Canadian wilderness. 
Enjoy your trip to Western Canada! 
 
#1. The Seawall in Stanley Park, Vancouver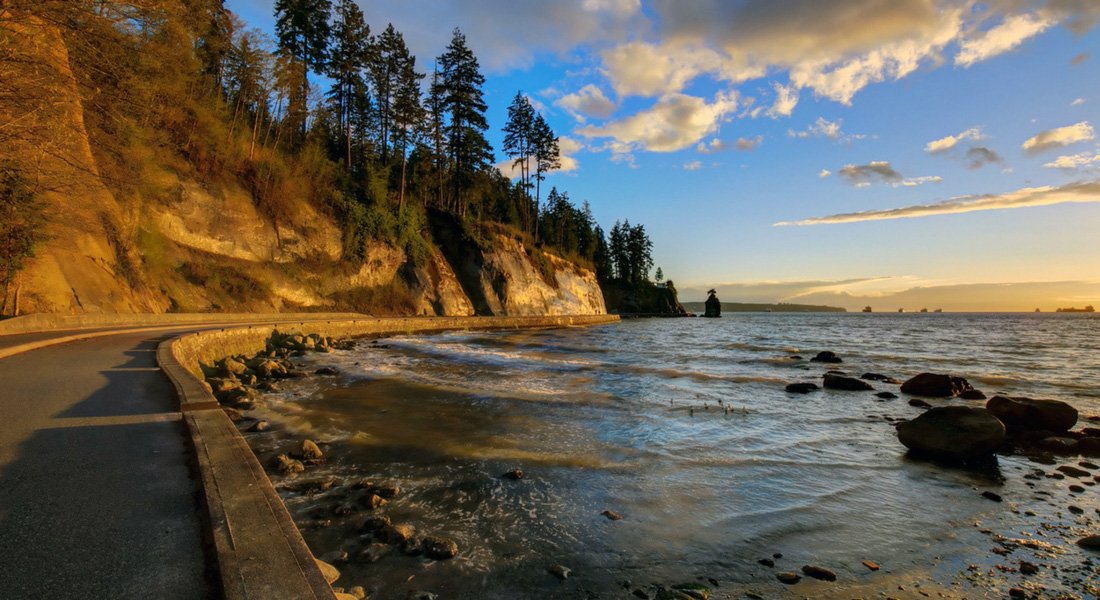 Vancouver is considered to be the best city to live in in all of North America, and the 5th best in the world. That's no small feat! 
Nestled between the Pacific Ocean and the mountains, it's a delightful blend of nature's most beautiful creations and almost flawless urbanization. 
Right in the heart of downtown is the famous Stanley Park. Covering over 404 hectares, it is a true oasis of peace for all to enjoy. 
On a beautiful sunny day, there's nothing better than a stroll along the water's edge. Pack a picnic lunch and make yourself comfortable on the beach.
And weather permitting, stay for the sunset. It's well worth it!

#2. Canoeing on Lake Louise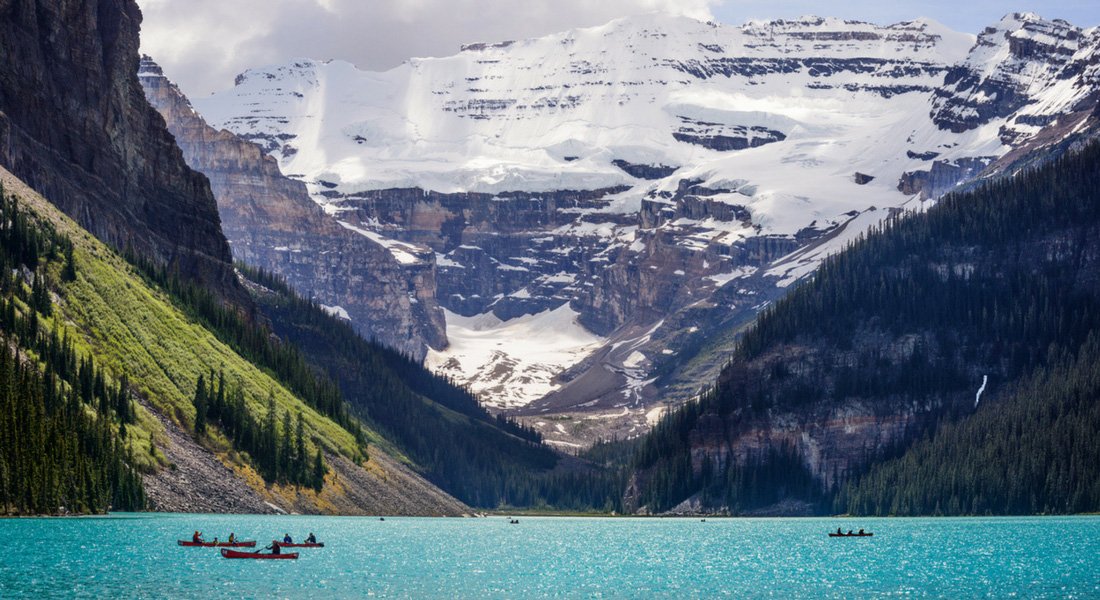 Lake Louise is one of Canada's most beautiful treasures, with its turquoise waters and Victoria Glacier as a backdrop.
It's a popular tourist destination and a top attraction of Banff National Park.
For a truly magical experience, don't hesitate to rent a canoe. Of course, you won't be alone on the water, but you'll be able to get away from the crowds and see the lake from a whole new perspective. 
The majestic scenery will take your breath away. 
#3. Road trip on the Icefields Parkway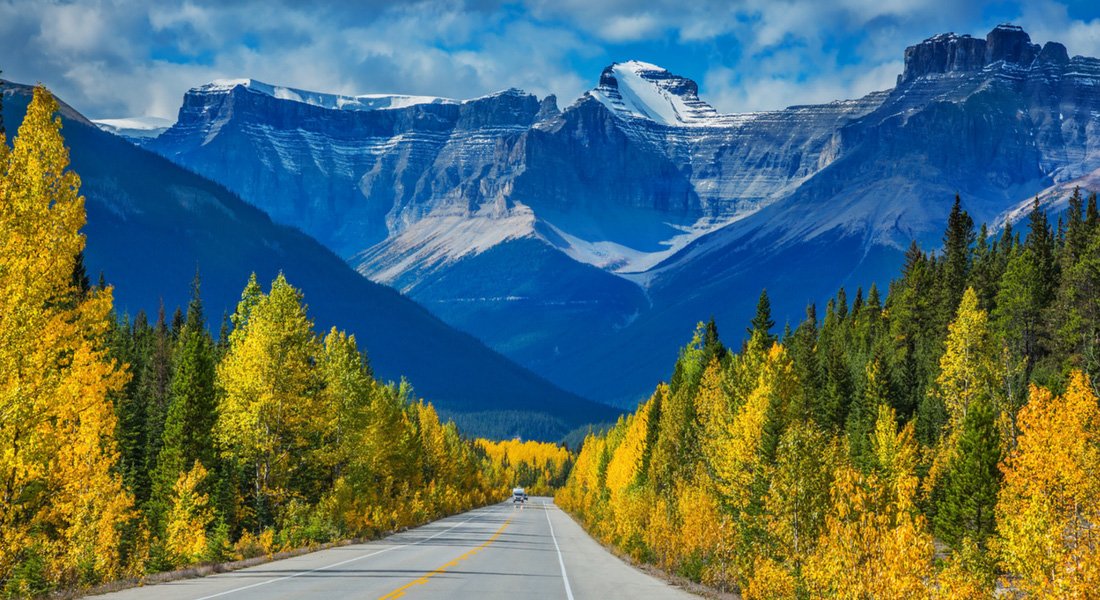 Considered one of the most spectacular scenic routes in the world, the Icefields Parkway stretches for 230 km between Lake Louise and Jasper.
And every kilometer you drive is a surprise. I can't count the number of times I've cried out in wonder while driving this road!
Known for its high snowy peaks and turquoise lakes, it has several points of interest that are worth a stop including Athabasca Falls, Athabasca Glacier, Sunwapta Falls, Bow Lake and Peyto Lake. 
#4. Hiking at Peyto Lake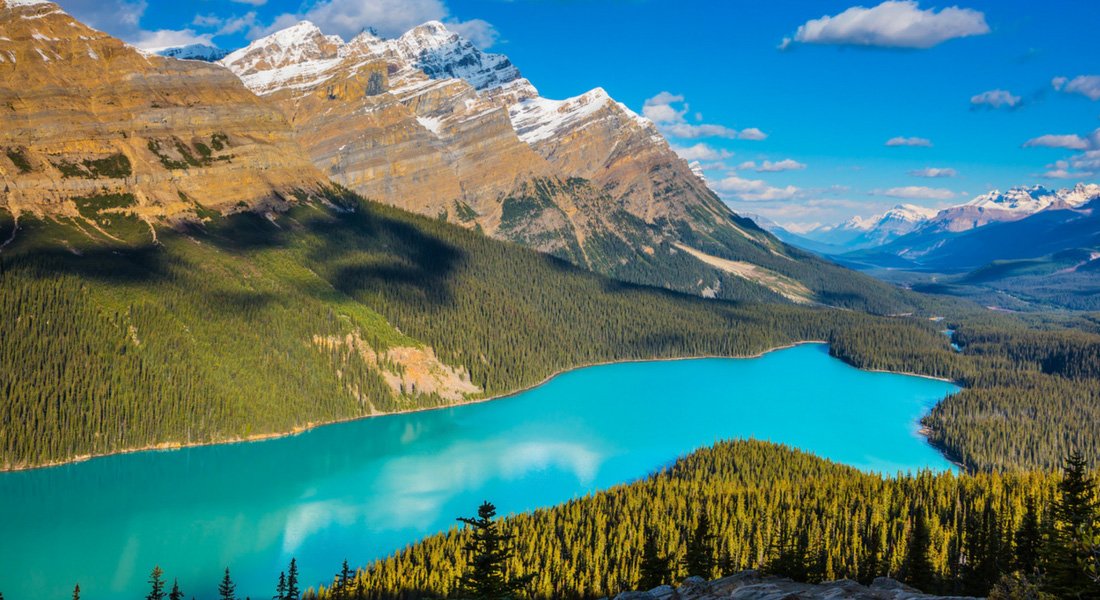 Peyto Lake is along the Icefields Parkway, 40 kilometres from Banff.
After a short 15-minute hike, you'll find yourself before a breathtaking view. The water of the lake comes directly from Peyto glacier and is of an absolutely sublime turquoise blue. 
With the snow-capped mountains and the surrounding pine forest, the contrasting colours and well-defined outline of the lake will give you the impression you're looking at a painting. 
#5. Boat trip to Spirit Island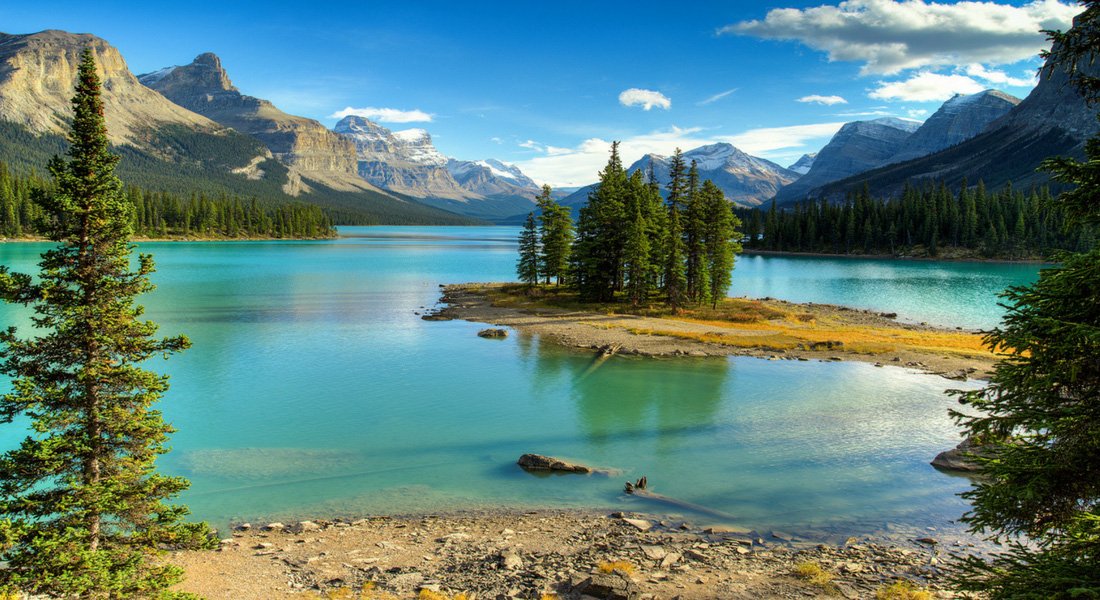 Spirit Island is located in Maligne Lake, in Jasper National Park. It is said to be the most photographed island in the world.
This tiny island is only accessible by boat. The 90-minute cruise docks for a few minutes to allow passengers to take a photo from the most famous viewpoint. 
For the best photos, book your trip in the late afternoon when the sunlight illuminates the mountains in the background. 
#6. Seaplane flight over Garibaldi Park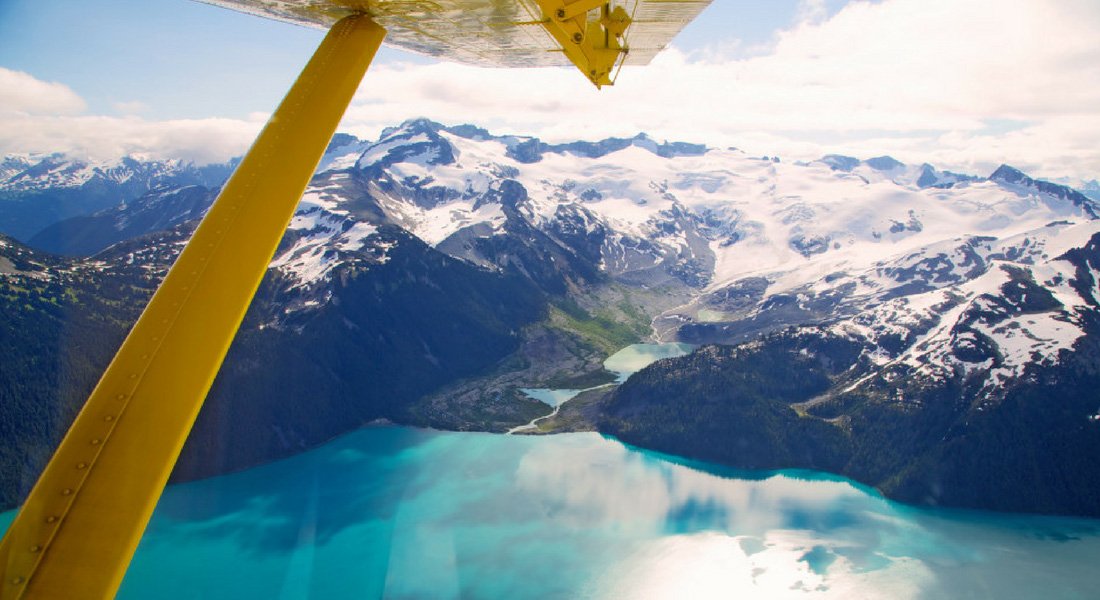 From Green Lake, at the entrance to the alpine village of Whistler, embark on a seaplane tour of Garibaldi Provincial Park.
This scenic flight offers a spectacular bird's eye view of nature's most beautiful creations, such as the glaciers and volcanic formations that surround the turquoise waters of Garibaldi Lake.  
You might even get a chance to see black bears and mountain goats from the air. 
#7. Sunset at Long Beach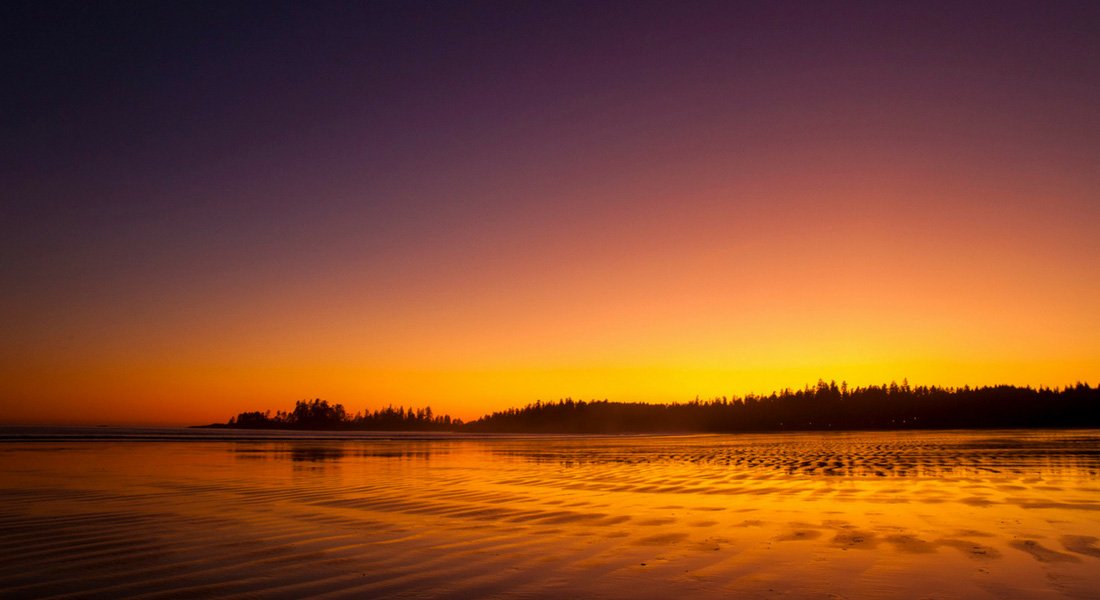 Long Beach is in Tofino, a true gem of Canada's west coast. 
Stretching along the edge of Vancouver Island, it is several kilometers long and is surrounded by lush forest. 
In my opinion, the sunsets at Long Beach are among the most beautiful in Canada. Pack a snack and come and sit by the water at the end of the day. 
To make things even more enjoyable, it's not uncommon to see surfers practicing their favorite sport... But that's between you and me.
#8. Whale watching cruise in Telegraph Cove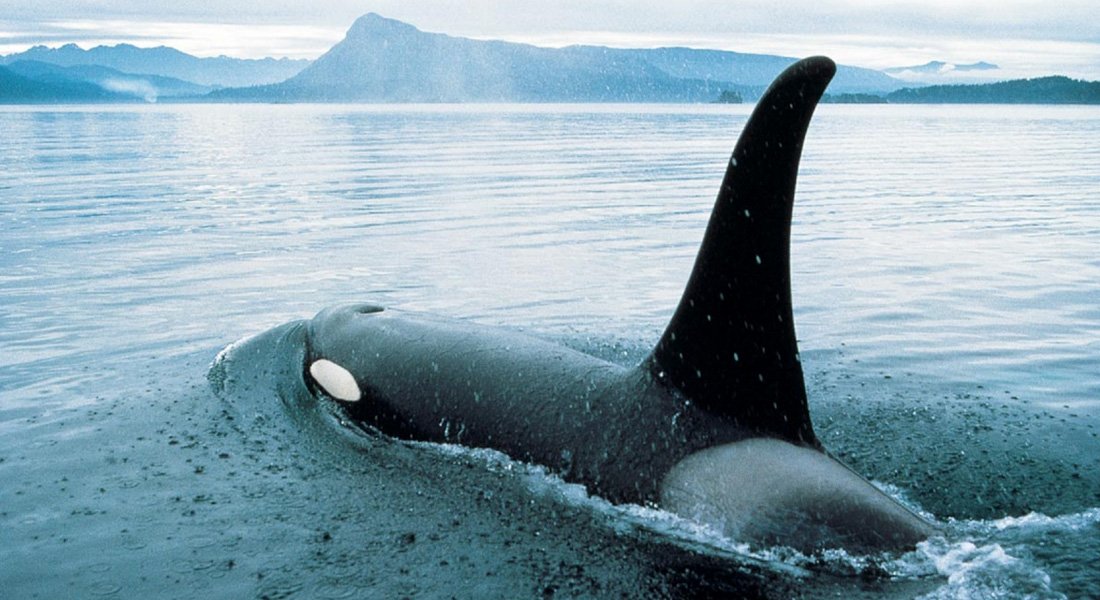 Leave from the dock at Telegraph Cove, located on northern Vancouver Island, for an approximately 3-hour cruise in search of the finest marine mammals in Johnstone Strait. 
This is considered the best place in the world to see orcas, with a current population of around 200 whales. 
As a bonus, the little village is absolutely charming. When you get back from your tour, be sure to take a walk along the long wooden boardwalk that connects the small period houses on stilts. You'll love it!
#9. Inside Passage cruise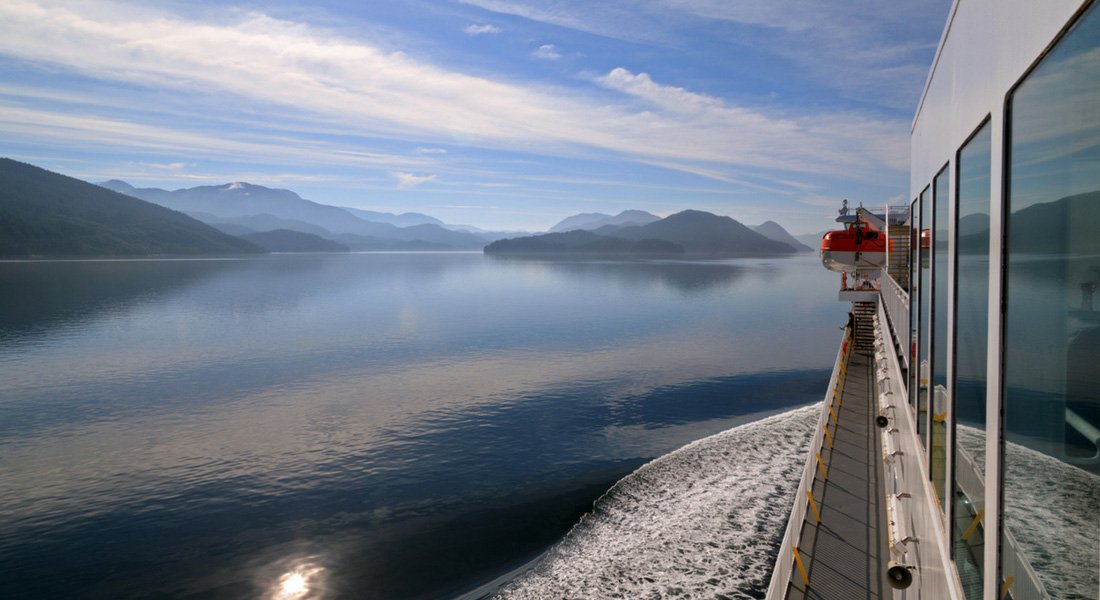 Welcome aboard the Queen of Prince Rupert, the ferry that will take you from Port Hardy through the Inside Passage to Prince Rupert. 
This 16-hour cruise is one of the most beautiful in the world. 
During the trip, you'll enjoy fabulous landscapes of fjords and mountainous coastline. You will also sail along dozens of islands, including the extraordinary archipelago of Haida Gwaii.
Please note that a reservation is required to make this epic ferry ride. 
#10. Bear watching at Fish Creek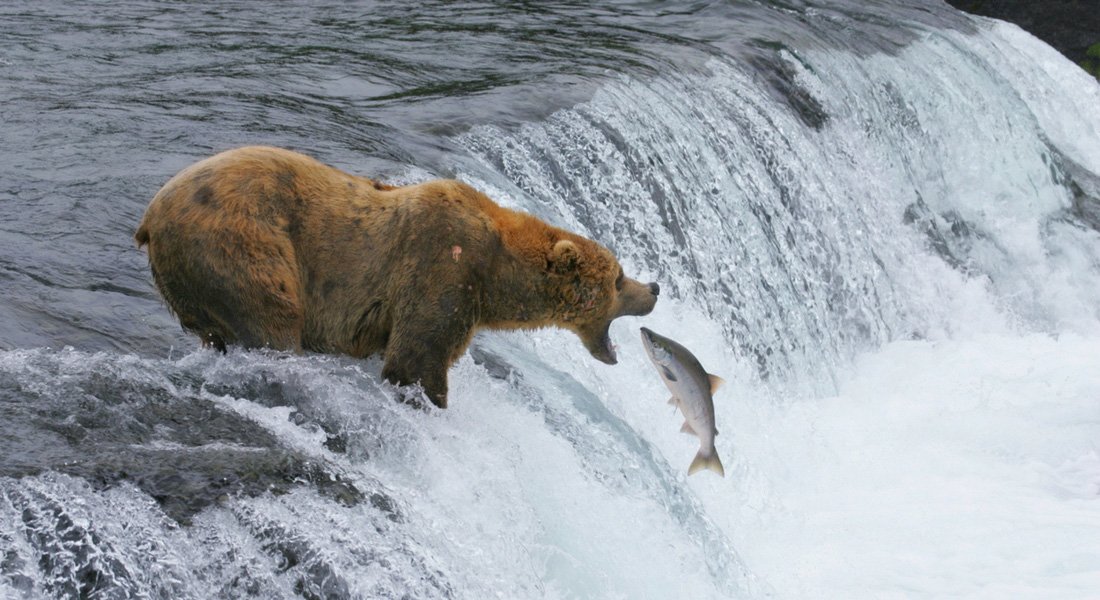 Fish Creek is located in the small town of Stewart, near Alaska.
During the late afternoon in July and August, it is possible to see grizzly bears feeding. From the raised viewing platforms, you will be able to watch them catching salmon in mid-flight over the rapids. 
It's a truly impressive sight! 
And there you go!
I hope you have enjoyed your trip! To see it all with your own eyes and feel the western wind on your cheeks, feel free to check out our road trip itinerary ideas. 
Which picture made you dream the most?
Don't hesitate to share your thoughts in the comments below.