Car hire in Canada : 5 tips to save big bucks
When time comes to plan a trip, we usually prefer to spend less on transportation and focus on activities, accommodation and good food !
Here are 5 tips to save on your car rental in Canada, leaving more for the things that matter.
 
1. Compare prices between different companies
All rental companies offer different rates, often depending on the extras that are included: unlimited mileage, zero deductible, insurance, first tank of gas, additional driver, etc. 
To help you sort out all these offers, our website features a price comparison tool.
---
HOW DOES IT WORK
Choose your dates, time and cities for pickup and drop-off and click "Search".
 
Select the model that fits your needs and your budget. 

Be careful not to underestimate the volume of luggage you'll be travelling with. This error could force you to pay for an upgrade when you pick up your vehicle. 
 
Click on "Detailed Price" and refer to the "The price includes" and "On site payable options" sections.
---
You can then receive a summary of your search by email by clicking on "Quote by Email". 
Asking for several quotes implies no commitment on your part, and allows you to compare all the offers that interest you. 

2. Opt for a more fuel-efficient model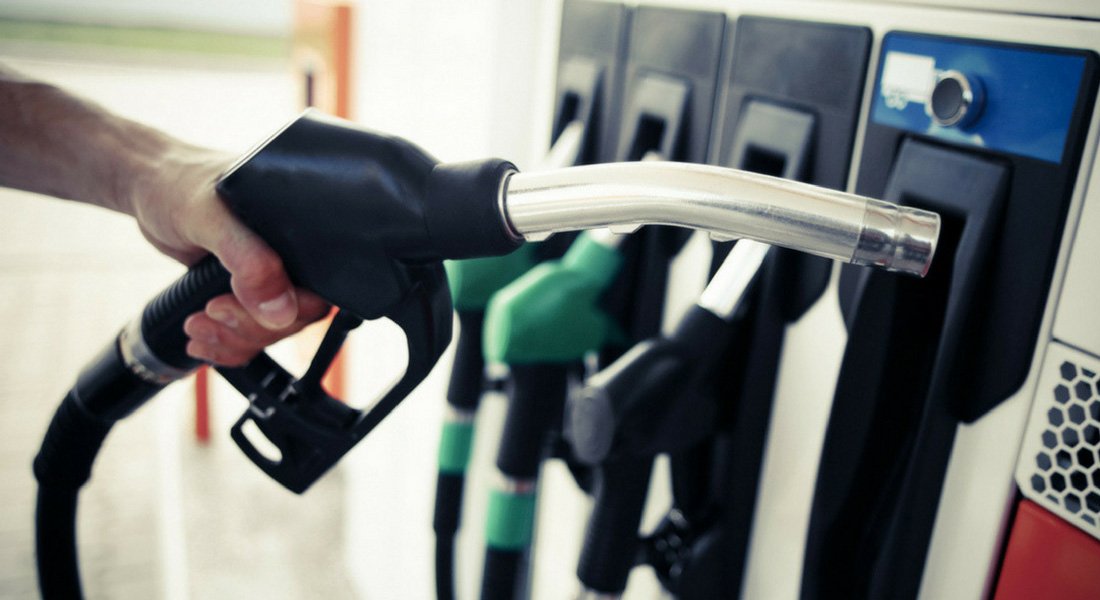 It's not rocket science: we often get carried away with the idea of big American cars and forget to consider more economical models. 
Certainly, the idea of cruising down the Canadian highway in an SUV can be exciting, but is it really necessary? 
The answer is no, unless you are travelling through Canada's wilder (read: unpaved) back country. 
First, the rental itself will be much more expensive, not to mention the fuel consumption.
To give you an idea, here is a comparison between an intermediate car and an SUV, from the same rental company, from July 2 to 7, 2019. 
To calculate the gas budget, we used the price of regular gas at the pump in Montreal, on May 1, which was $1.43 / litre including taxes. 
INTERMEDIATE
Rental price: €434
Fuel consumption: 7 litres / 100 KM
 
So for a 1,500-kilometre road trip, you will spend about $150 on gas.
SUV
Rental price: €539
Fuel consumption: 10 litres / 100 KM
So for a 1,500-kilometre road trip, you will spend about $215 on gas.
---
That's $65 less in gas, in addition to the savings on the rental.
That is well enough to pay for a good meal at a sugar shack. ;) 

3. Watch out for one-way rental fees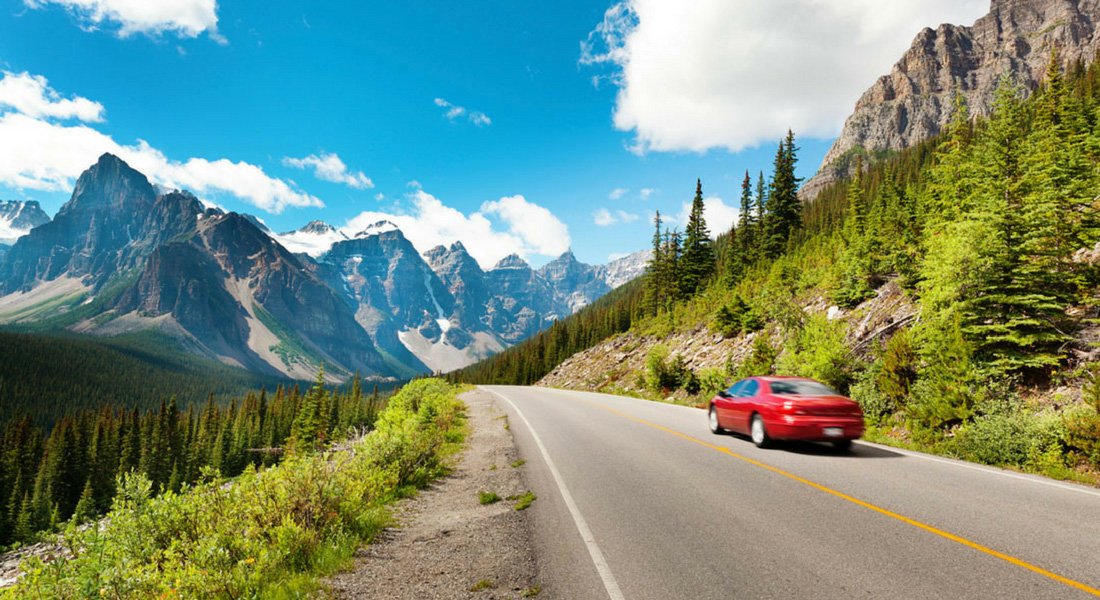 One-way rental fees, also called drop-off fees, are not always included in the basic price.
Before planning your route, be sure to check this little detail, which can lead to big surprises when you pick up your vehicle.
Here are a few examples, with one of our partners:
---
Dreaming of exploring the scenic beauty of Western Canada, but don't know in which direction you should go?
Pick up in Vancouver and drop off in Calgary: $120 plus taxes
Pick up in Calgary drop off in Vancouver: $250 plus taxes
---
Keen to explore Quebec and Ontario, but don't want to retrace your steps?
Pick up in Montreal and drop off in Toronto: $135 plus taxes
Pick up in Toronto and drop off in Montreal: $200 plus taxes
---
Want to drive across the Maritimes?
Pick up in Montreal and drop off in Halifax: $350 plus taxes
Pick up in Halifax and drop off in Montreal: $595 plus taxes
---
On our website, you will find details of the drop-off fees in the ''Total Price'' section after clicking on "Detailed Price".
Friendly advice : always look into the best dates and itinerary direction for the cheapest car hire before booking your airline ticket. 
 
4. Pick up your car downtown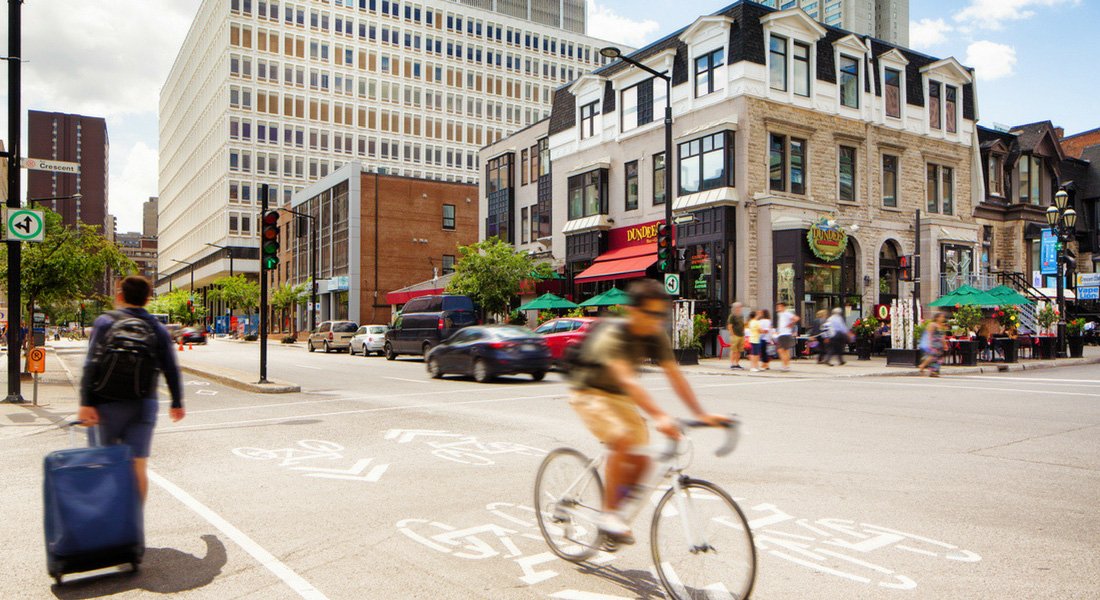 If you are spending more than one night in a large city before setting out on your Canadian tour, don't pick up your car at the airport. 
Pick it up downtown!
First, most large Canadian cities will have a good public transport system, with very fair prices. And to be honest with you, some cities, such as Montreal and Vancouver, are better explored afoot. 
In addition to reducing the number of days of your rental and making it cheaper, you will also avoid hotel parking fees, which can be up to $30 a night. 
Some large hotels offer free airport shuttle service. Do not hesitate to inquire about it !
5. Respect the Highway Code and avoid toll roads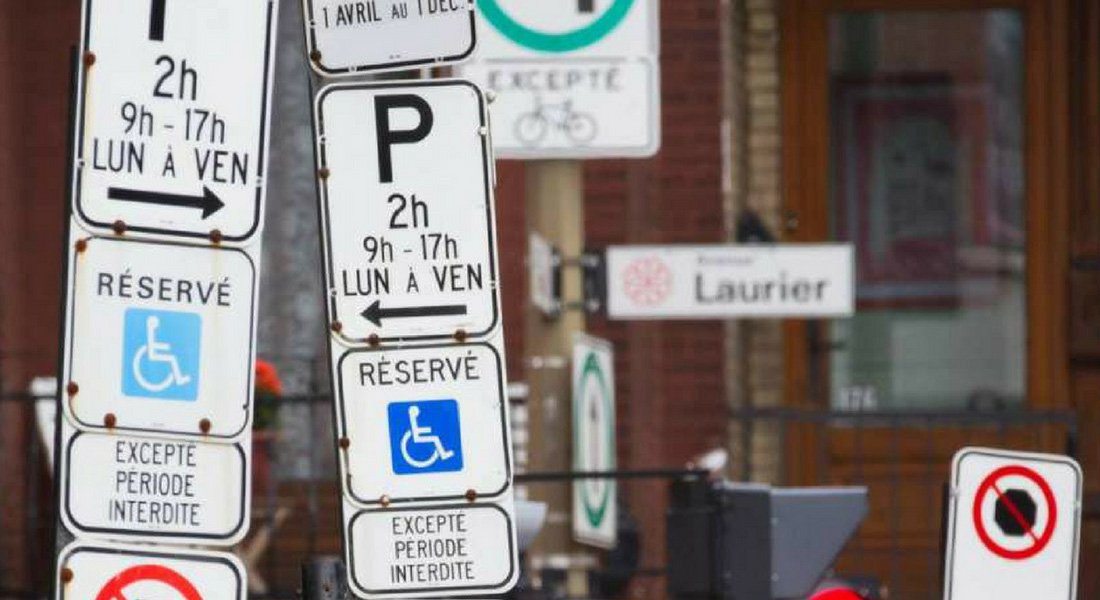 Our final tip won't reduce your rental costs as such, but it could help you avoid some unpleasant surprises.
Every year, many travellers have traffic violation fines charged to their credit cards.
If you receive a ticket with a rental car (such as a parking ticket), the fine will be sent to the rental company. They will then charge the amount they paid to your credit card, along with a hefty administration fee.
Be sure to respect the speed limits and other Highway Code regulations, and pay close attention to parking signs in large cities. 
The same goes when you take a toll road, such as Highway 407 between Toronto and Niagara Falls.
If in doubt about anything at all, you can always ask a friendly Canadian for help. ;) 
Voilà!
You're ready to start planning your trip to Canada with more money to spend on the good stuff !
If you have any other money saving tips or are left with some questions, don't hesitate to share your thoughts in the comments section below.