Top 5 places to enjoy the colours of Indian summer
It's early October, which means that the fall colours will soon be at their peak!
Every year in Quebec, we eagerly await the unfolding of this flamboyant show that runs from late September until mid-October.
As this ephemeral period passes in a flash, I have prepared for you a list of my favorite places to enjoy the impressive beauty of nature during your next trip to Quebec.
Cameras at the ready, get set, go!


#5. Hautes-Gorges-de-la-Rivière-Malbaie National Park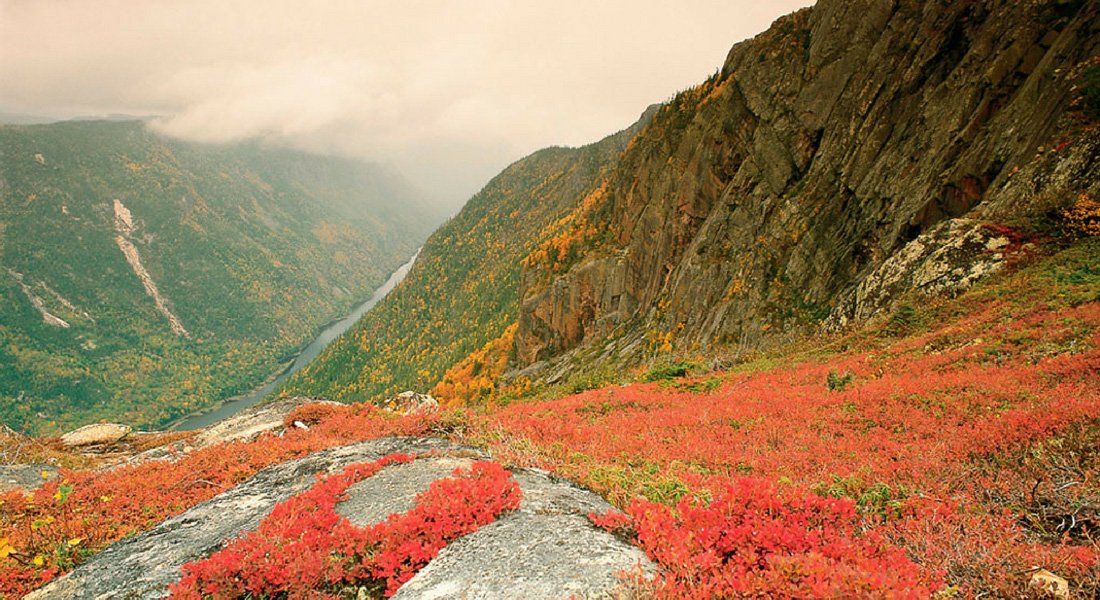 A classic: the majestic Hautes-Gorges-de-la-Rivière-Malbaie National Park in the Charlevoix region. Impossible not to mention it, whatever the season!
If only you could see how my eyes are shining, just writing these lines...

Acropole-des-Draveurs Trail
 
Because of its steep elevation gain over a short distance, the Acropole-des-Draveurs trail is considered one of the most difficult hikes in Quebec.
Once you reach the top, I guarantee you'll have a view of the Malbaie River and the surrounding mountains that you won't forget in a hurry. Every time I go, I'm amazed by the beauty of the landscape.
It's a hard climb and, for some, the descent is even harder.
Don't plan to go out dancing later to celebrate your accomplishment: your knees will need a break!
Distance: 10.4 kilometres
Time: +/- 5 hours
Elevation gain: 800 metres
Level: Difficult
 
The first 2 kilometres are the most physically demanding. Take your time!
Once you've passed the second kilometre, you will have already covered most of the elevation gain.
The trail can be extremely busy on fall weekends. Try to get to the park as soon as it opens.
Visit the SEPAQ website to find out the opening hours.
#4. Jacques-Cartier National Park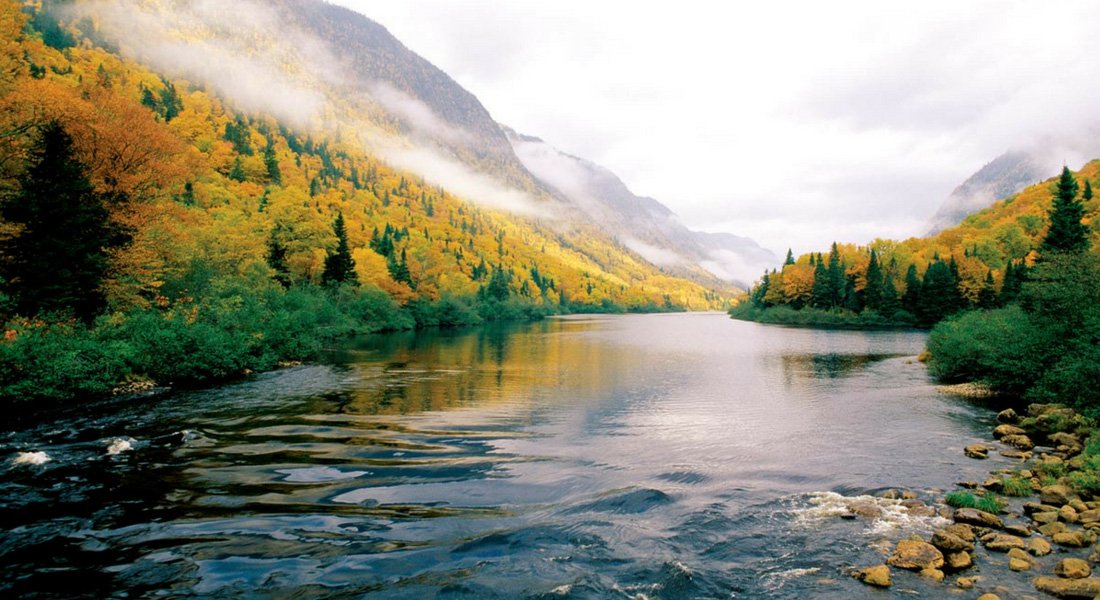 Located in the Quebec City region, Jacques-Cartier National Park is a real paradise for outdoors enthusiasts.

Les Loups Trail
 
We talk about this trail in most of our articles on hiking in Quebec, and for good reason. Once at the top, you will have a breathtaking view of the spectacular Jacques-Cartier and Sautauriski valleys.
Lace up your hiking shoes, the level of difficulty is high but it's quite doable at a moderate pace!
Distance: 11 kilometres
Time: +/- 4 hours
Elevation gain: 447 metres
Level: Difficult
 
In the fall, when there are a lot of visitors on Saturdays and Sundays, hikers who want to get to the Des Loups trailhead must take the shuttle from the Discovery and Visitors Centre.
The first shuttle leaves at 9:30 a.m. and the park reception opens at 9:00 a.m., so arrive early!
#3. Mont-Tremblant National Park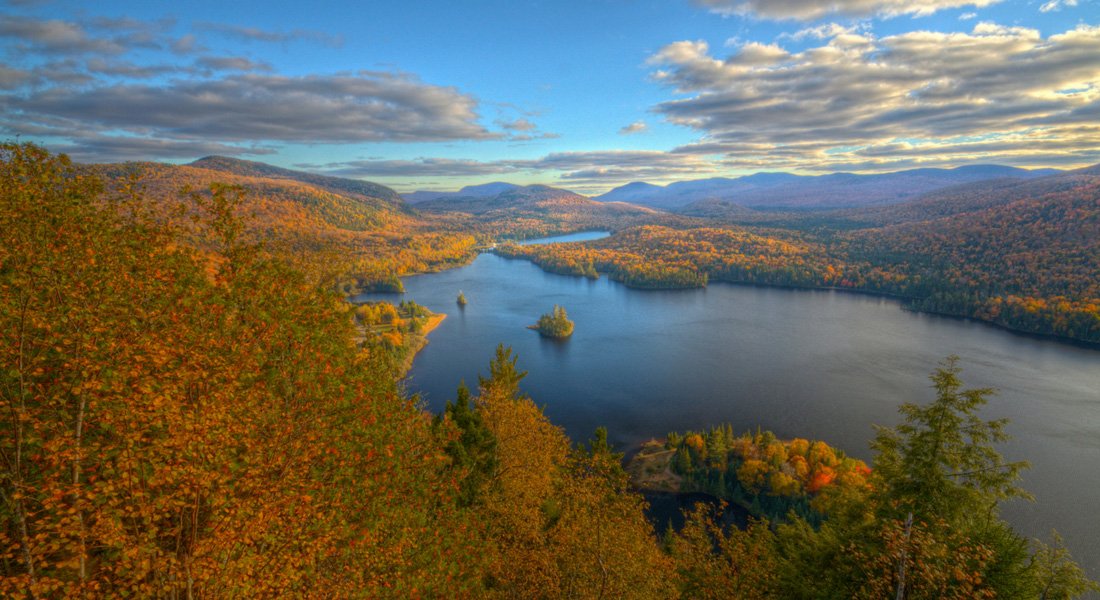 This national park in the Laurentians promises a full tapestry of colours!

La Corniche Trail
 
Located in the La Diable sector of the park, the La Corniche trail is suitable for all types of hikers.
In less than 2 kilometres, you will find yourself before a stunning view of the Monroe Lake valley and the Mount Tremblant massif.
Distance: 3.4 kilometres
Time: +/- 1.5 hrs.
Elevation gain: 150 metres
Level: Easy
#2. La Mauricie National Park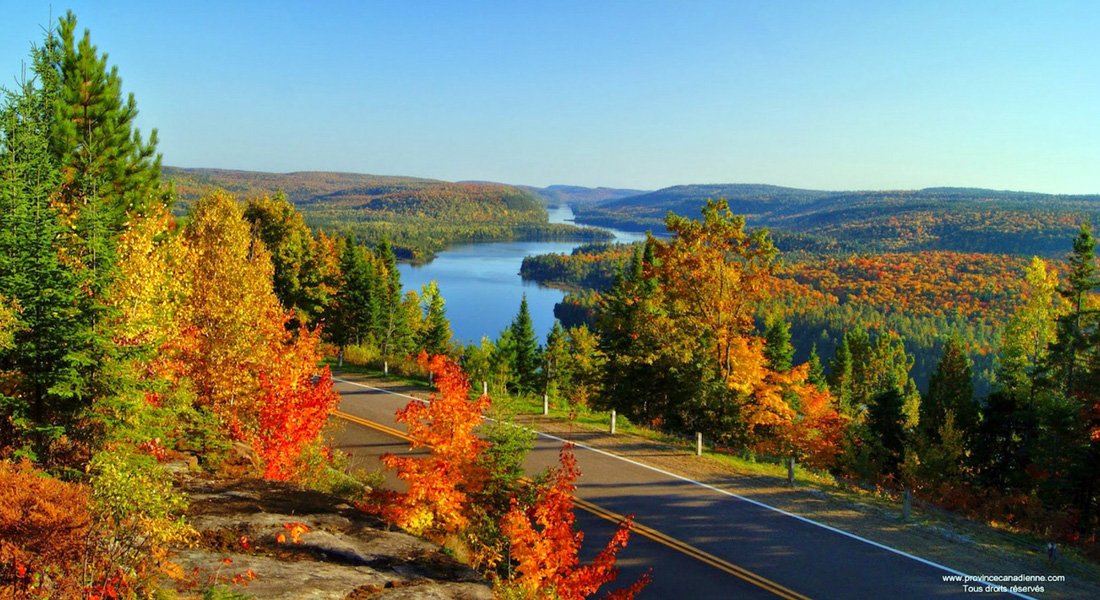 This park in the Mauricie region is one of my favourite parks in Quebec!
Two of the park's many lookouts really stand out for me: Le Passage and Île-aux-Pins. 
These two lookouts offer spectacular panoramas that are worthy of the greatest hikes.
The good news is that they are both accessible by car! Once you get there, you will be speechless before the beauty and vastness of nature.

Du Passage Lookout
 
Access is on Route de la Promenade, halfway between the Saint-Mathieu and St-Jean-des-Piles park entrances.
Distance: Accessible by car
Time: ---
Elevation gain: ---
Level: Very easy
 

Île-aux-Pins Lookout
 
The lookout is between kilometres 52 and 53 of Route de la Promenade, not far from the Saint-Mathieu entrance.
Once you arrive, you will have to walk 400 metres along a trail with some stairs.
Distance: 0.5 km
Time: 10 minutes
Elevation gain: No significant elevation gain
Level: Very easy
#1. Mont-Orford National Park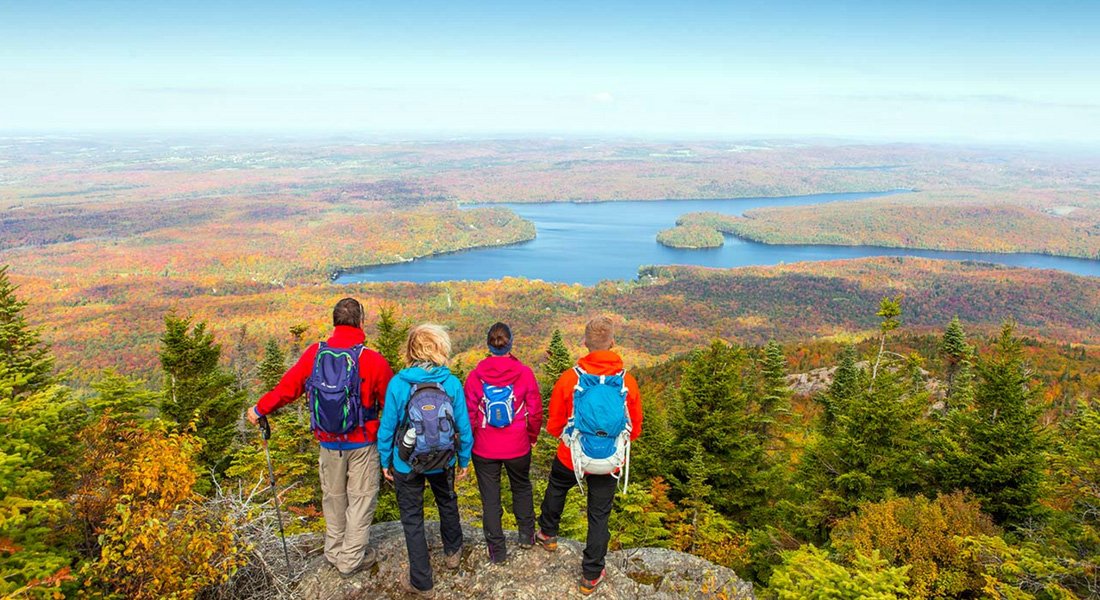 This park in the Eastern Townships is really a must in the fall!

Ruisseau-des-Chênes Trail
 
The trail follows the course of the Ruisseau des Chênes stream before starting to climb Mount Orford.
This hike is suitable for most hikers, just go at your own pace.
Once you reach the top, your efforts will be well rewarded!
Distance: 9,4 kilometres
Time: +/- 4 hours
Elevation gain: 410 metres
Level: Intermediate
 
Bonus: Mont Royal Park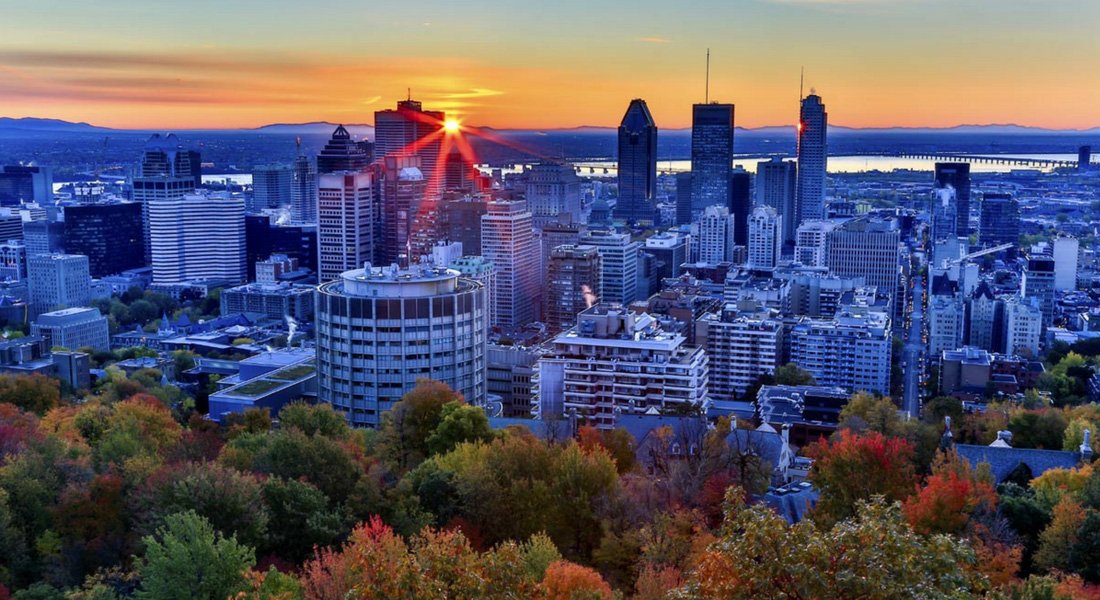 I'm a Montrealer through and through, so it's hard for me not to tell you about Mount Royal Park, the lungs of my city.

Kondiaronk Lookout
 
The Kondiaronk lookout, also known as the Chalet lookout, is easy to reach by car, by public transit, or on foot.
It offers one of the most beautiful views of Montreal and its downtown core, with the St. Lawrence River and the Monteregie hills as a backdrop.
Before making your way to Mount Royal, pay a visit to Schwartz's Deli on St-Laurent Boulevard. I recommend ordering a smoked meat sandwich to go.
It's a Montreal classic and you'll be able to enjoy a picnic by Beaver Lake, close to the lookout.
Feeding the squirrels and raccoons is prohibited. 
When Mother Nature is this generous, it's important to make the most of it and appreciate every moment.
There are so many beautiful things to see, all you have to do is put on your shoes and open your eyes.
To be honest, the list of my favourite places could have been much longer. As long as our Belle Province is wide... 

What about you: what's your favourite place to enjoy the fall colours?
Don't hesitate to share your thoughts in the comments below.