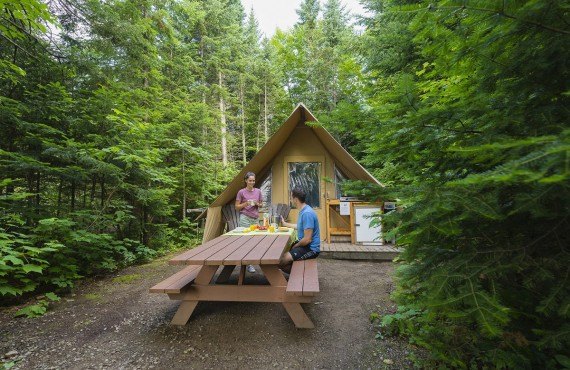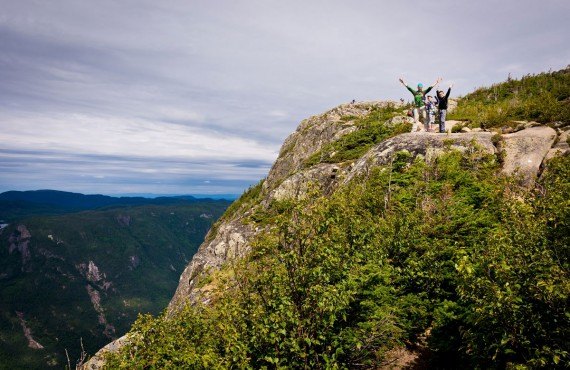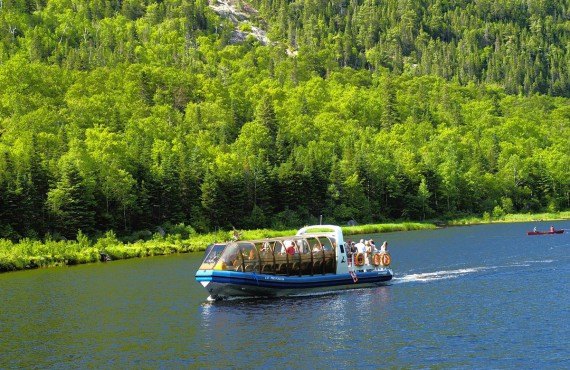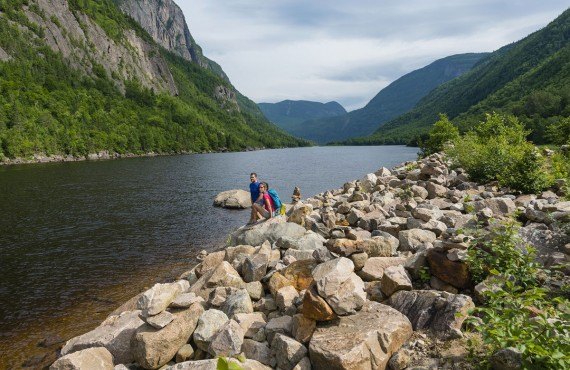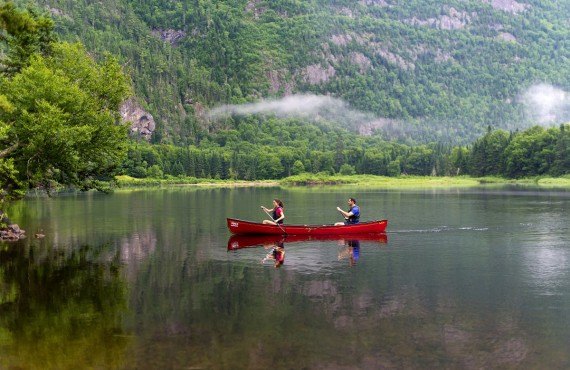 Services
kitchenette
yes
parking
free
swimming pool
no
Wi-Fi
no
restaurant
no
gym
no
Charging station
no
laundry
no
Description
Try camping in a Ready-to-camp tent in the heart of Hautes Gorges National Park, one of Québec's most beautiful natural monuments. These rock faces are among the highest East of the Rockies! Steep slopes, beautiful natural surroundings, and the unusual course of Rivière Malbaie make this a unique and exceptional site.

You don't think you're a camper at heart, or you love camping but you didn't bring your camping gear with you on your Canadian vacation? You don't sleep well on the ground, you're afraid of being cold, or you think it's too much hassle to go camping with the kids?

The Ready-to-camp tent is the answer! This option is ideal for families, couples, and friends alike. The concept is simple, original and exclusive to Parcs Québec national parks. No need to set anything up or bring any gear; your tent is already set and fully equipped when you arrive. Just relax and enjoy!
Access to washroom facilities with toilets and showers ($)
Firewood for sale ($)
Interpretation activities offered on location
Hiking trails
Boat rental ($)

* Please note that in 2022 & 2023, the Park is not able to provide the bedding set.


Eco-friendly accomodation : This hotel makes significant efforts to reduce its environmental impact by promoting their sustainability policies with their guests.
Chalet type
2 queen beds separated by a canvas (Bedding and towels included)
Kitchen equipement
Propane camp stove
Picnic table
Small refrigerator
Space heating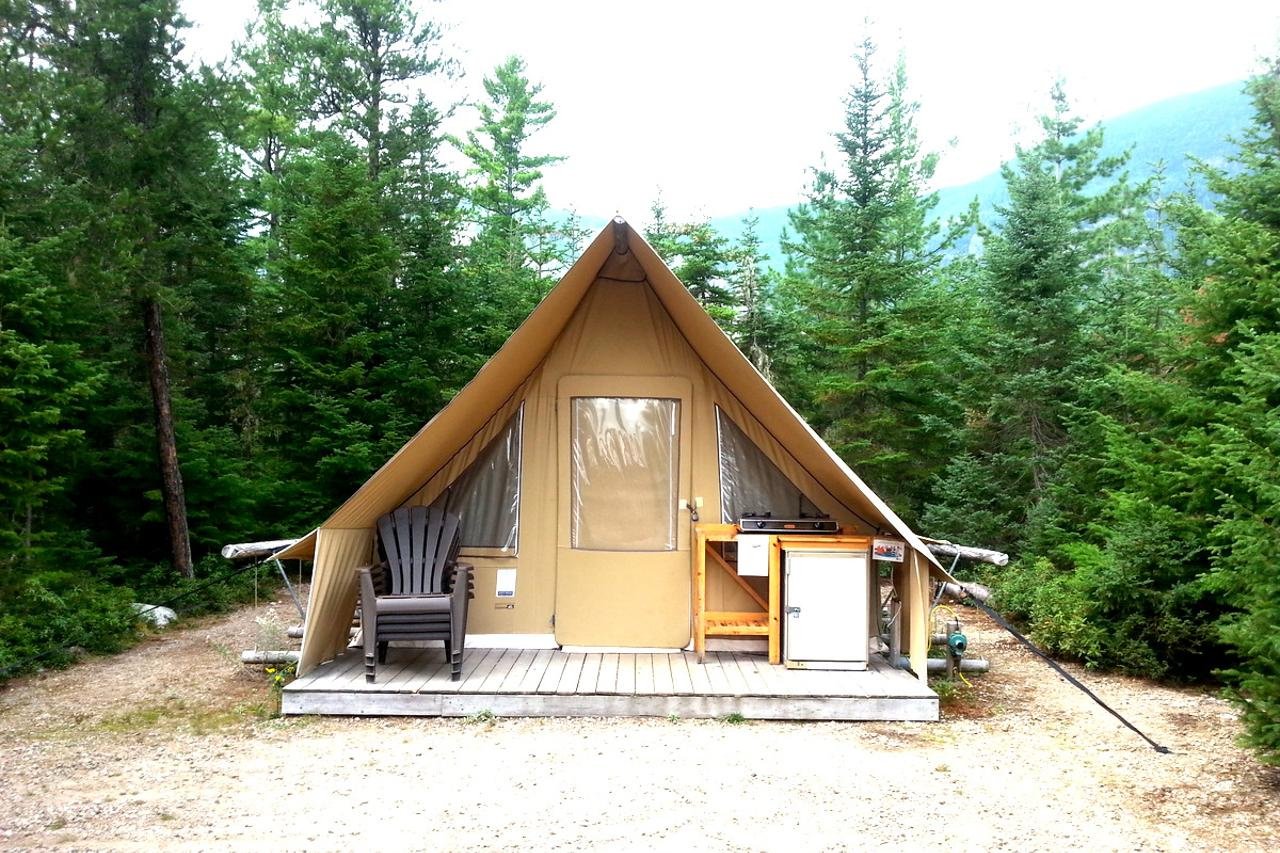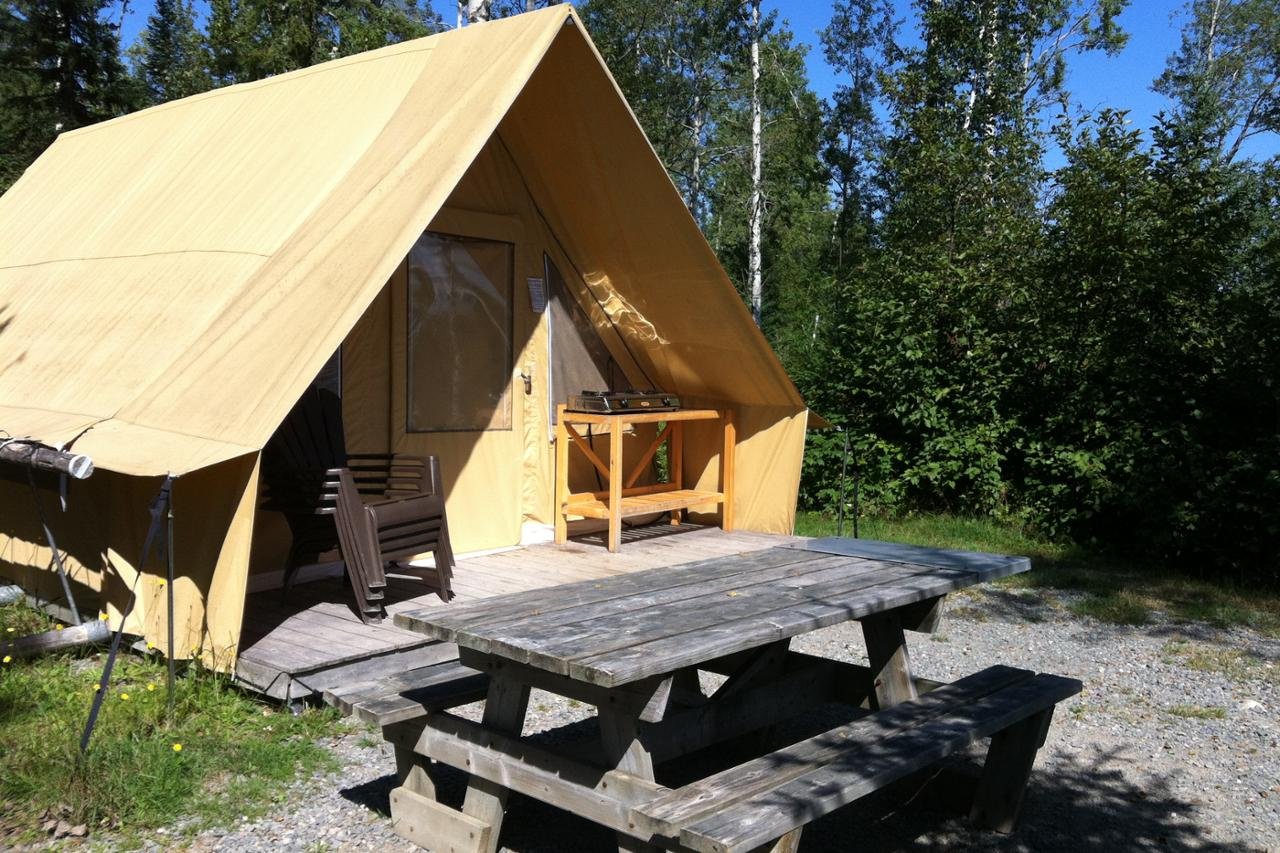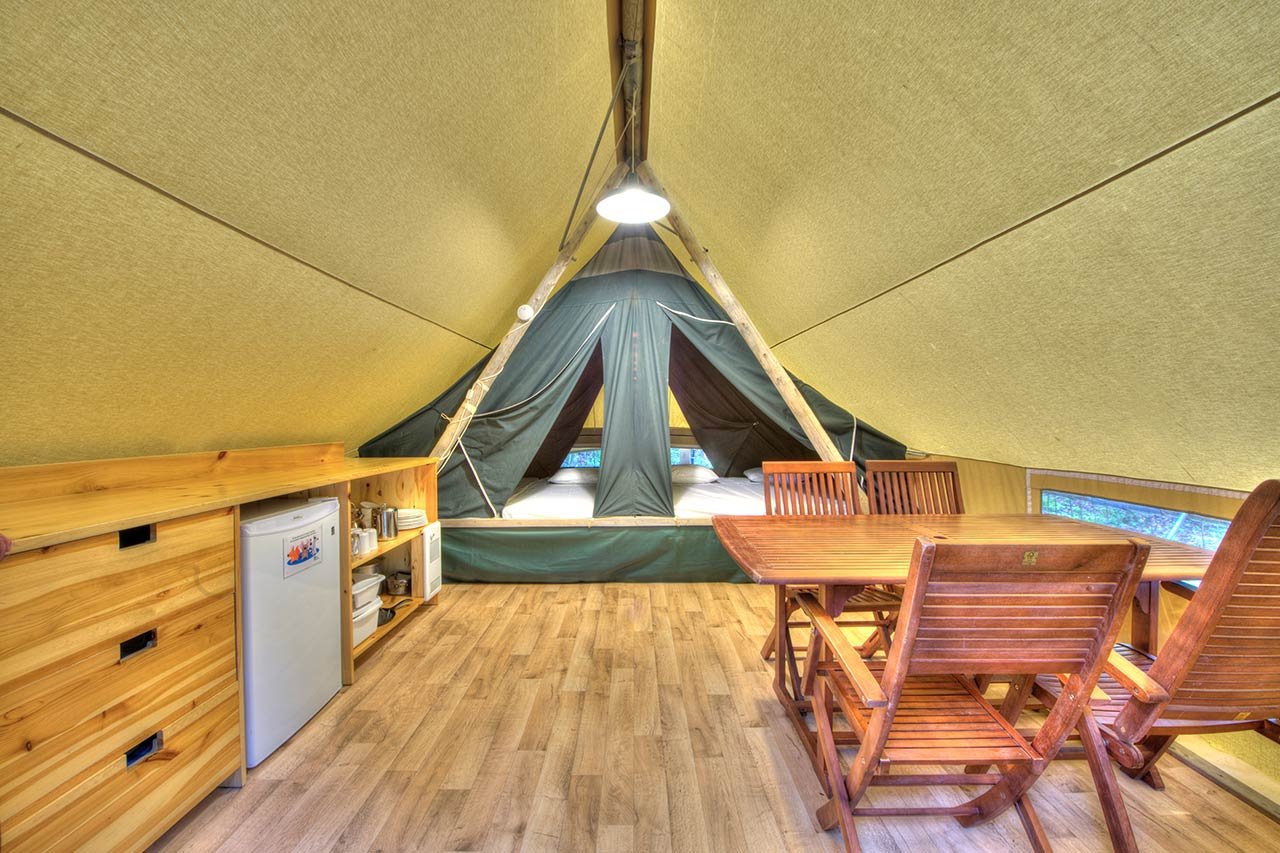 3 doubles beds
Kitchen equipement
Propane camp stove
Small refrigerator
Space heating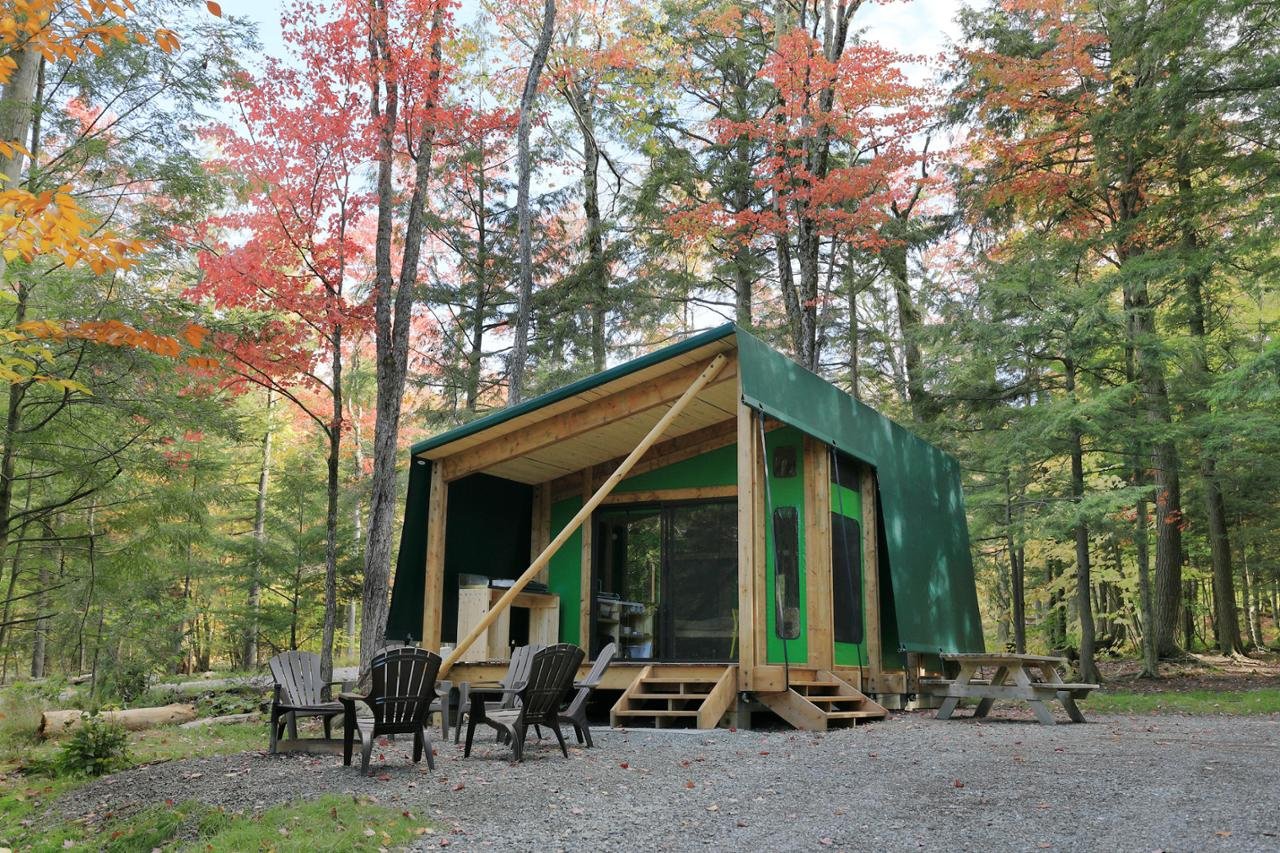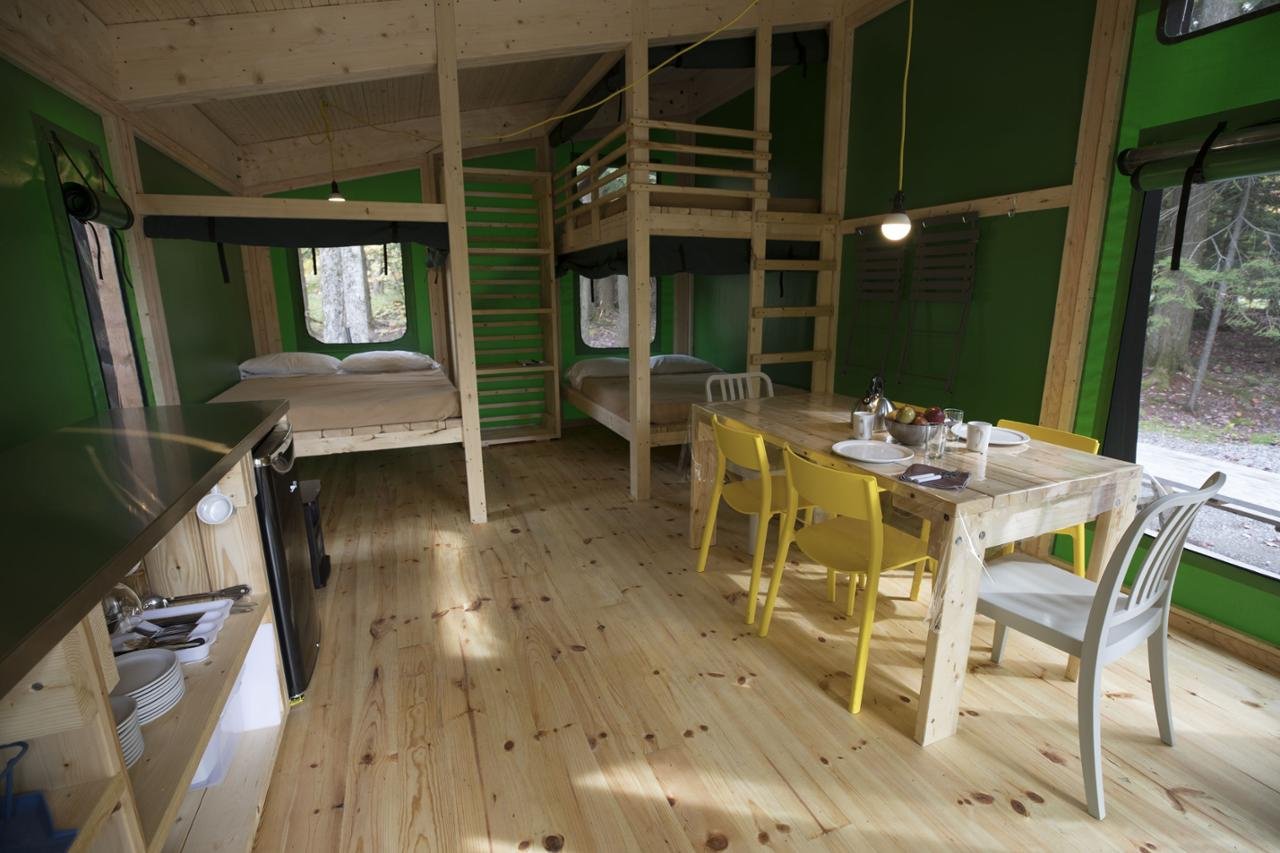 Location
Parc national des Hautes Gorges, Saint Aimé des Lacs, (QC)
Travel reviews
To test absolutely!!
(Translated by Google) Alexandre gave us good advice: it was really a great experience. Sleeping in a tent with a minimum of comfort, in nature, is just great. Eat next to the wood fire made by our teenagers. A real treat. And the toast in the morning, always over a wood fire!
The park is huge, magnificent .. the little boat trip is a nice addition!
Brilliant experience, campfire to do absolutely!
Finally some rest
(Translated by Google) It feels good....