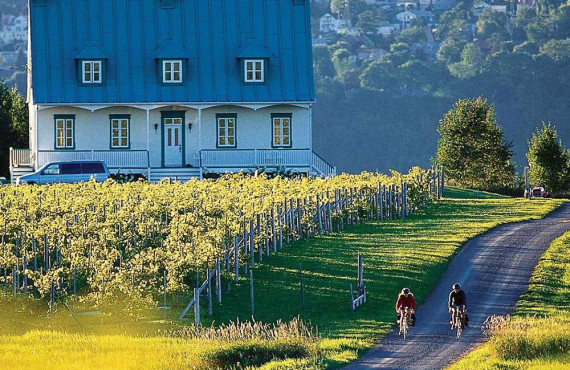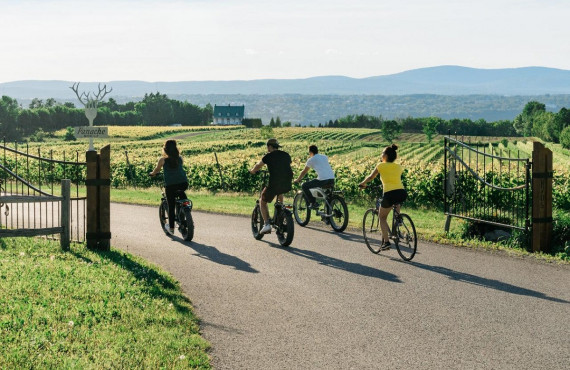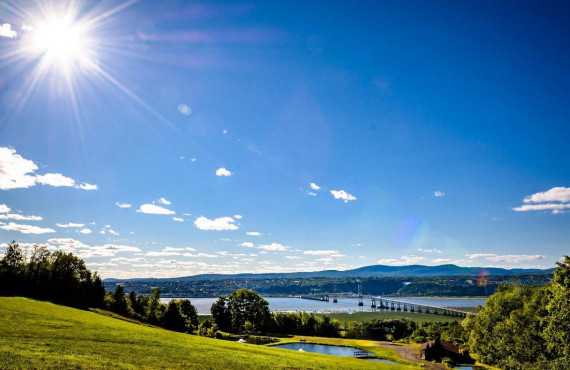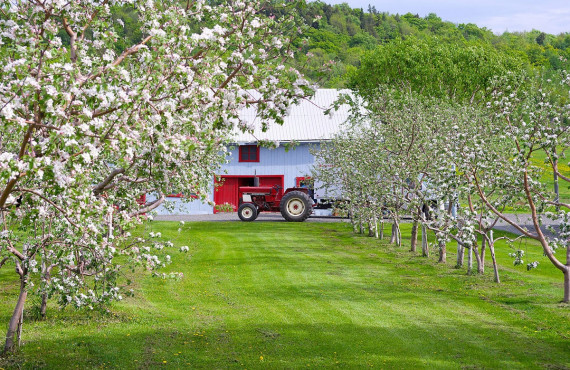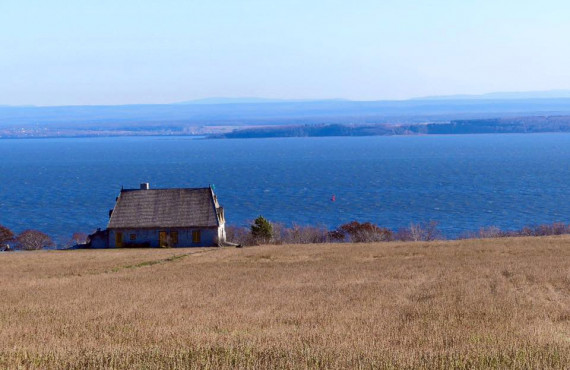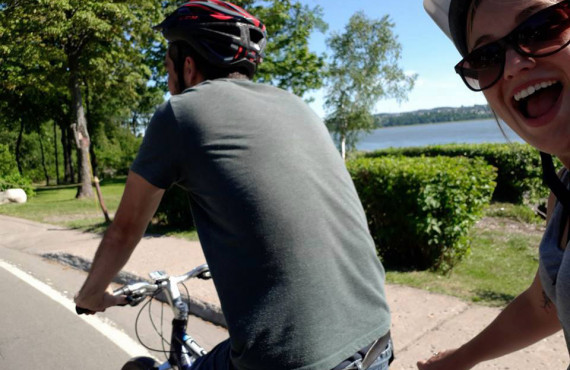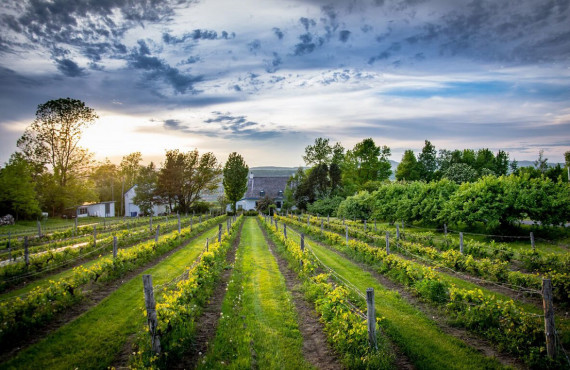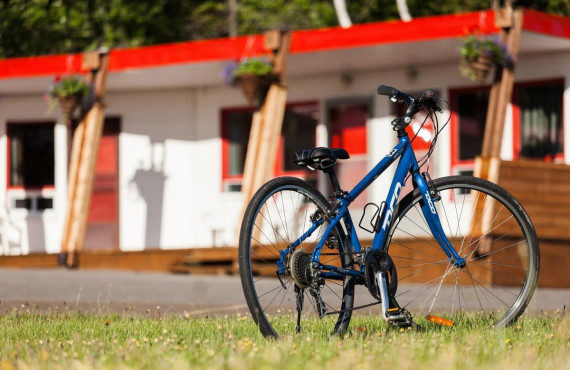 Description
Duration: 3 to 5 hours
Schedule: From 9 a.m to 6 p.m
Season: May 16 to October 12
Location: Motel Ile d'Orleans
At just 15 minutes from Quebec City, Ile d'Orleans is an enjoyable destination to explore by bike, with circuits ranging from 10 to 67 km. This beautiful island is sure to charm you with its romantic scenery and 17th-century architecture.
Cycle through vineyards and sample local wines, cheeses and other specialties right at the farm. Experience the authentic Ile d'Orleans!
Admire magnificent landscapes against the backdrop of the St. Lawrence River, discover picturesque villages and enjoy a unique view of Quebec City with its historic centre.
Rates
Season
1 adult
Electric bike (1 adult)
1 adulte + 1 siège bébé
1 adulte + 1 girafe
Tandem (1 ad + 1 ado)
Tandem (2 ad)
Season (2023)

£

38

£

54

£

66

£

58

£

61

£

61
** Charging station nearby:
- Desjardins bank - L'Île d'Orléans: 1 charging station - Level 2
- Saint-Pierre - Tourist office: 1 charging station - Level 2
- Saint-Laurents church : 2 charging stations - Level 2
Location
507 route Prevost, Saint-Laurent-de-l'île-d'Orléans, (QC)
Travel reviews
Genial !
(Translated by Google) Great to discover the island by bike.
The bike rental company gives you precious advice in order to discover the island as well as possible and to be able to stop where you want.
We were able to taste cider, do a wine tasting, stop at the chocolate factory, see the most beautiful viewpoints...
Brilliant experience!
To choose, we would have visited the island without the bikes
(Translated by Google) Disappointed with the island tour by bike. Apart from the southern tip towards Sainte Pétronille which is accessible by bike via small quiet country roads, the rest of the island is served by a single common road with cars. Not very pleasant to cycle with cars passing by at 70 km/h!
Too bad, because the island is pretty with its typical villages, its vineyards and its blackcurrant crops.
Belle Iles with local producers
(Translated by Google) Not suitable with (or for) children
It feels like riding a bike on the side of a national road