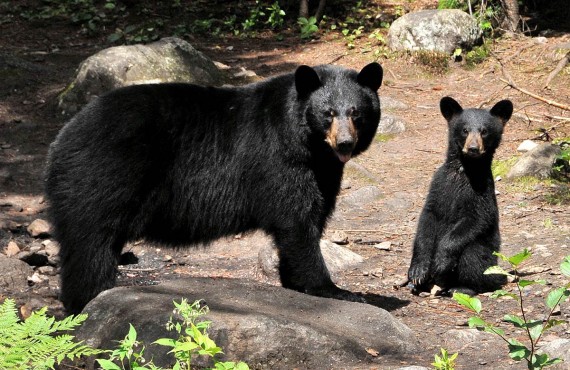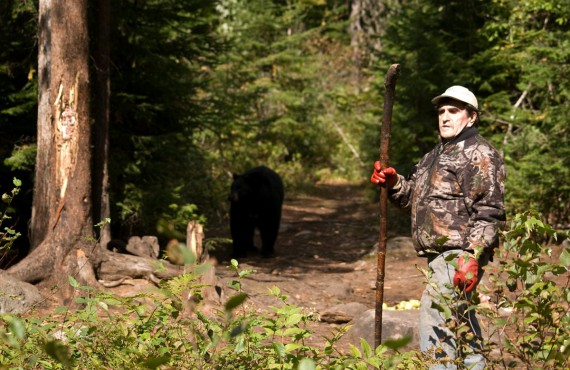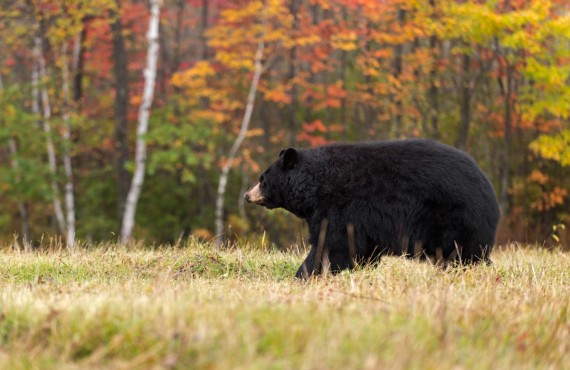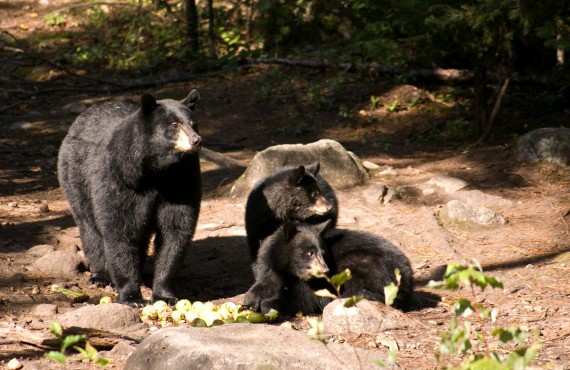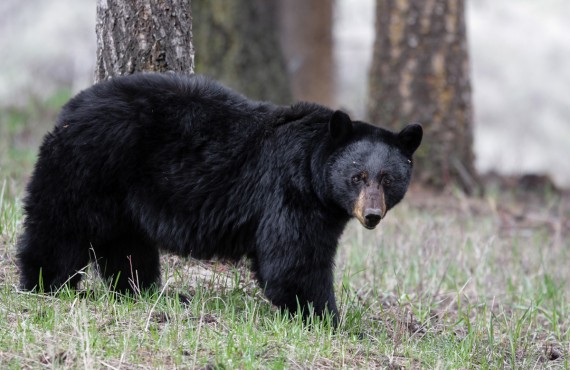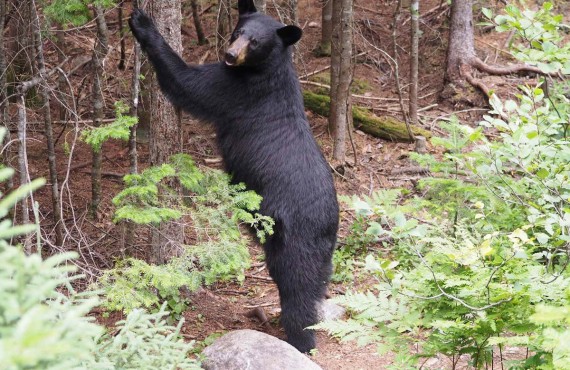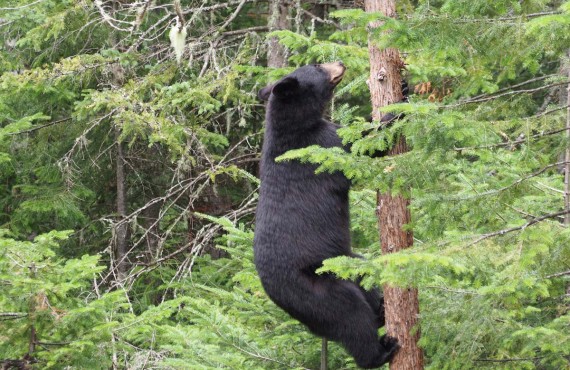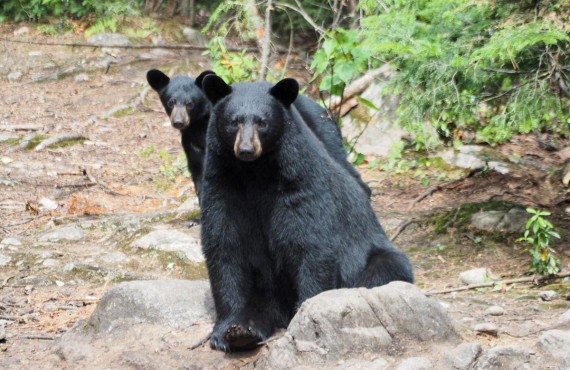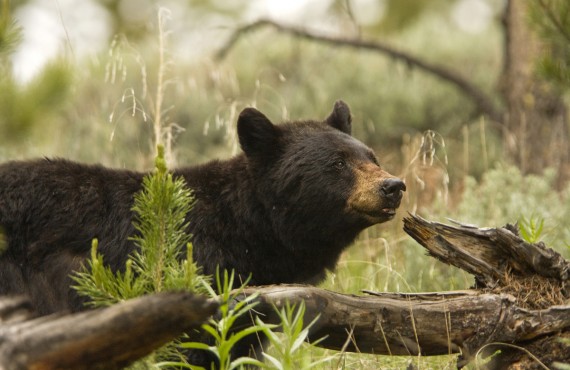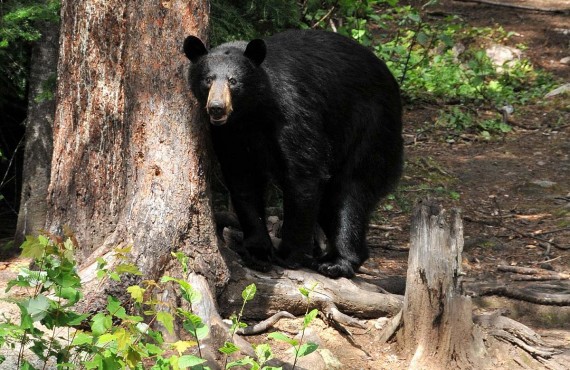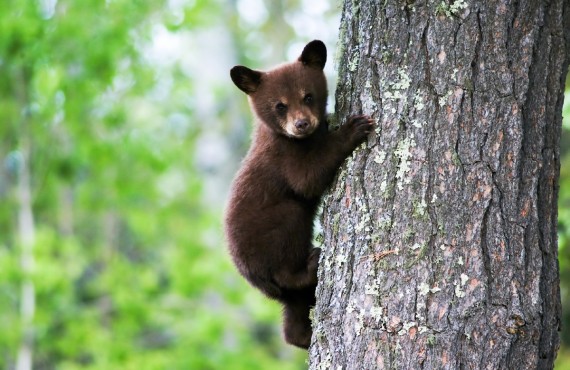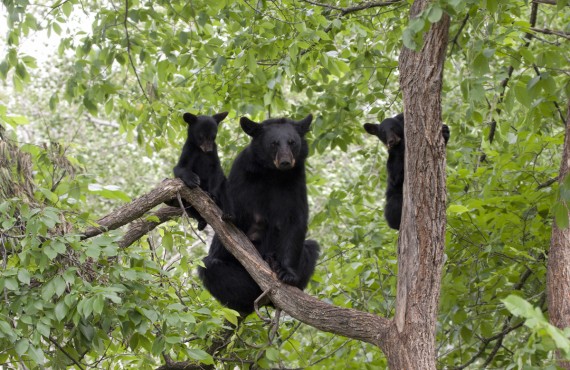 Description
Duration: 4 hours
Schedule: 11:00 a.m.
Season: June 01 to Oct. 12
Departing from: St-Aimé-des-Lacs


Venture into the backcountry of Charlevoix with the "bear whisperer" to discover a well-known inhabitant of the Quebec forest, the black bear.
Upon your arrival you will meet your trapper-guide, a wildlife enthusiast who can teach you all about the habitat and habits of the black bear.
Then from the shelter of a viewing tower, in complete safety and protected from the elements, you will be able to observe and photograph this impressive mammal from a distance of less than 20 metres.
It is always spectacular to witness the strength, agility, ingeniousness and dexterity that the bear displays in his natural habitat.
This authentic experience will be among the highlights of your trip to Canada!
Rates
Season
Adult
6 to 11 yrs old
0 to 5 yrs old
2020/06/01 to 2020/10/12

$

63

$

35

$

0

2021/05/31 to 2021/10/11

$

65

$

37

$

0
* Le prix comprend le guide-trappeur d'expérience, son interprétation et l'observation des ours dans un mirador ainsi que les taxes.
* Nous ne conseillons pas cette activité pour les jeunes enfants (âgés de 0 à 4 ans), en raison du calme et de la patience nécessaires pour la réussite de l'observation.
* La durée de l'excursion est d'environ 4 heures et inclut la marche qui mène au mirador, soit environ une quinzaine de minutes. En chemin, votre guide-trappeur en profite pour vous faire découvrir la faune et la flore de la forêt du domaine.
* L'activité s'effectue en groupe (maximum 12 personnes).
* Il est recommandé d'apporter un léger repas avec vous.
Location
150 Chemin du pied des Monts, St-Aimé-des-Lacs, (QC)
Travel reviews
fabulous
No English spoken here. Tour is completely in French so do not expect any English. Even with that, the experience is fantastic!